Summer has already begun and it's time to take care of your baby's delicate skin. Good massage oil can help to protect your baby's skin from the summer sun and heat. Choose an oil that is light and non-greasy, and that won't clog your baby's pores. Massage oil for your baby should also be hypoallergenic and free of fragrances, dyes, and other potentially irritating ingredients.
As well as for the skin of your baby, the best massage oils can have many benefits. They can help your baby to relax, sleep better and improve their circulation. Baby massage is also said to promote bonding between parent and child. If your baby's skin is irritated by the heat, a cooling and soothing oil can provide much-needed relief. There are many different oils that you could try for your baby's massage. So look at the below context to find some of the best baby massage oils in India for summer.
Top Baby Massage Oils for Summer in India
Baby Massage is a very crucial part of a baby's development. In the summer season, finding the oil that is cool and doesn't cause any irritations to the baby's skin is a big challenge. Baby oil is a very useful product to moisturize the baby's skin and also as a soothing agent after a bath. For this reason, we have done some research on the top baby massage oil products in India for the summer season. The below list is based on quality, value for money, and customer feedback.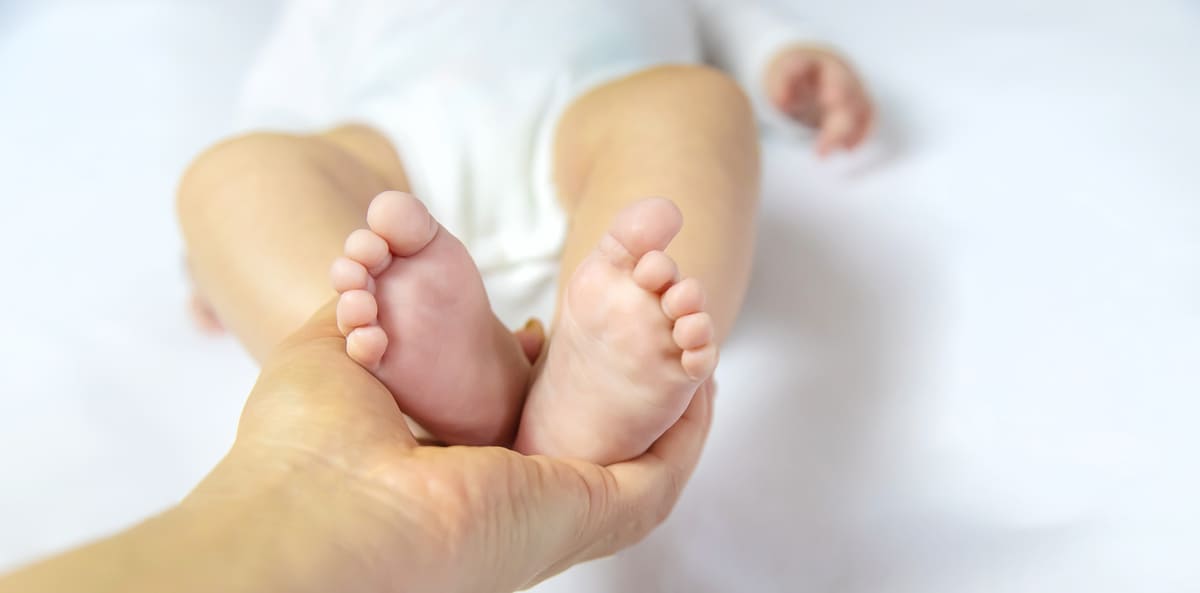 1. Himalaya Face Body Oil
Best moisturizing massage oil
Himalaya Herbals is a trusted name when it comes to herbal and natural products. For over 80 years, the company has been making products that are safe and effective for use. The massage oil is enriched with natural ingredients like olive oil, wintergreen, and almond oil. These ingredients make the oil extremely light and non-sticky, which is perfect for a baby's summertime use. This oil is good for babies who have sensitive skin as it doesn't cause any irritation.
Feature:
Free from Mineral oil and Animal fats
Suitable for all skin types babies
Helps to calm and relax your baby
Clinically tested oil for your baby's skin
It contains Vitamin E and all herbs
2. Johnson's Baby massage oil
Top-rated massage oil for baby
Johnson's massage baby oil is the best and most trusted product when it comes to baby care. The company has been in the business for over 125 years and is a trusted name among parents. The oil is very light and non-greasy, which makes it perfect for summer use. Moreover, Johnson's oil manufacturers are best know for their no-tears policy, which makes it perfect for a baby's delicate skin.
Feature:
Best massage oil for newborn babies
It is enriched with Vitamin E
This oil is non-sticky which makes it best
Helps to avoid dryness
It comes with a mild fragrance
3. Dabur Lal Tail
Best Ayurvedic massage oil
Dabur is one of the oldest and most trusted names in the Ayurvedic industry. The company has been making products that are safe and effective for use. The Lal Tail massage oil is made with natural ingredients like til oil, ashwagandha, and mustard oil. It also contains Shankpushpi and Ratyanjot, which are effective in promoting growth. This oil is also clinically tested and is found to be non-allergic.
Feature:
Strengthen's baby's bones and muscles
Induces better sleeping patterns
Enriched with natural herbs like Ashwagandha etc.
It is one of the best baby massage oil for blood circulation
The best option for all skin types
4. Mamaearth Massage oil
Best Baby Soothing oil for massage
Mamaearth is a brand that has been formed by the best expert doctors in the country. All their products are made of natural ingredients, which makes them safe and effective for use. The oil is enriched with almond oil, olive oil, and sesame oil. Being rich in antioxidants and vitamin E, this massage oil is perfect for a baby's delicate skin. It makes the skin soft and supple, which is perfect for summer use.
Feature:
Natural blend oil of Sesame, Olive, Sweet Almond, and Jojoba oil
Free of harmful chemicals
No synthetic fragrance
It is also enriched with Vitamin E
Safe for sensitive skin
5. Cetaphil Baby Massage oil
Baby massage oil for healthy skin growth
Cetaphil is a well-known skincare brand in India. For over 65 years, the company has been making top-quality skincare products that are safe for sensitive skin. Their baby massage oil is of the same quality as their regular skincare products, which makes it perfect for babies with sensitive skin or allergy issues. The oil is hypoallergenic and free of parabens, which makes it very safe for use.
Feature:
Clinically tested for keeping skin hydrated
It is enriched with natural ingredients
Allergy tested & dermatological tested
Maintain PH balance
Best option for newborn babies
6. Blue Nectar Ayurvedic Massage Oil
Best hydrating massage oil
Blue Nectar Ayurveda is a very popular brand of natural oil products. This massage oil is made with the exact combination of herbs that are perfect for a baby's skin during the summer months. The herbs present in this product include coconut oils and sesame oil. These ingredients make this product extremely light and non-greasy, also to keep hydrating their skin, this massage oil is the best product to use.
Feature:
The perfect natural oil that contains organic ghee
The best option for sensitive skin
Promotes development of bones and muscles
Free from mineral oils and harmful chemicals
Light, non-greasing, and fast-absorbing oil
7. The Moms CO. Baby Massage Oil
Massage oil for a sensitive skin baby
The Moms Co. is a relatively new player in the baby care market but has made a mark for itself with its natural and organic products. The company's massage oil is made with 100% certified organic ingredients like olive oil, almond oil, and jojoba oil. The oil is also free from any harmful chemicals and toxins, making it safe for use on a baby's delicate skin. Moreover, this oil has been recommended for generations to strengthen bones and muscles. So, if you are looking for a good quality massage oil for your baby, this is the perfect product.
Feature:
USDA-certified organic massage oil for babies
It also strengthens bones and muscles
Hypoallergenic
Helps to calm and soothe your baby
Easy to apply and use
What are the benefits of baby massage oil?
Massage oils that are good for your baby are usually made with natural products, such as coconut oil or almond oil. These oils are perfect for babies because they are soothing and gentle. They will help keep your baby's skin moisturized and healthy during the summer months when temperatures soar. There are many benefits to using massage oils on your baby and they are:
1. Develop the sensation of feelings
When you massage your baby, it will help them to develop the sensation of feelings. This is because they will be able to feel your touch and also the oil that you are using. Massaging your baby will also help them to feel loved and cared for. If you use olive oil or another oil that smells good, it will also help to comfort your baby and relax them.
2. Provide better sleep
Another benefit of using baby massage oil is that it can help to improve your baby's sleep. Many parents have found that regular massage sessions have helped their babies to get more restful sleep and even fall asleep more quickly when they are tired. This can be a great way to calm your baby before bedtime or if they are having trouble sleeping during the night.
3. Help develop motor skills
When you massage your baby, they will be able to practice using their hands and fingers. This can help them to develop coordination and strength in their hands and fingers. Additionally, massaging your baby can also help to stimulate their growth and development. Motor skills are important for babies and by massaging them, you can help to encourage this development.
4. Strengthen the immune system
Massaging your baby is also a great way to strengthen their immune system. Massaging stimulates blood flow and fights off germs, which can often cause illness in babies. Using a quality baby massage oil will help to keep your baby healthy and free from illness. Moreover, it is a wonderful bonding experience for both you and your baby.
5. Improve blood circulation
Massaging improves circulation by improving the flow of blood through your baby's body. Massaging also stimulates the lymphatic system and helps to move toxins out of the body. This can help to prevent infections, such as colds or congestion in the lungs during the summer months when germs are more prevalent.
6. Development of strong bones and muscles
Massaging your baby will help their bones and muscles to develop. This is because the motion of massaging your baby stimulates their muscles and helps them to build strength. In addition, the oil that you use on your baby's skin contains vitamins and minerals that are essential for strong bones and healthy growth. Moreover, for the baby oil to be effective, make sure to massage your baby's entire body including the back, legs, and arms.
7. Soothe colic
Colic is a condition that causes a baby to cry for long periods, usually for more than three hours a day. It can be very distressing for both the baby and the parents. Massaging your baby with oil can help to soothe their colic and make them feel more comfortable. However, it is important to consult with your doctor before using massage oil on a baby that has colic.
Which brand of oil is best for your baby in Summer?
Johnson's baby, Dabur Laal, Mamaearth, and The Moms Co are all good brands of oil for your baby in Summer.
Johnson's baby oil is a light, non-greasy formula that absorbs quickly into the skin. It helps to protect your baby's delicate skin from the sun and keeps it moisturized. Dabur Lal oil is a traditional Ayurvedic herbal preparation that is beneficial for the skin in summer. Mamaearth has a range of natural and organic products including an organic sunflower oil which is safe for babies. The Moms Co makes 100% pure cold-pressed oils that are chemical-free and perfect for use on delicate skin.
Is almond oil good for your baby's skin in summer?
Yes, almond oil is great for a baby's skin in the summer. This oil is a light and non-greasy oil that is easily absorbed by the skin. It contains vitamins A, E, and B, as well as minerals like magnesium, potassium, and zinc. All of these nutrients help to nourish and protect the baby's skin. Almond oil also has a soothing effect on irritation and inflammation.
Can coconut oil make my baby skin fair?
Yes, coconut oil can make your baby's skin fair. Coconut oil is a natural moisturizer and it helps to lighten the skin tone. It is also rich in antioxidants that help to protect the skin from free radicals and other environmental damages. Additionally, coconut oil contains Vitamin E which is excellent for maintaining healthy skin.
Which oil is best for a baby's dry skin?
As well different oils work well for different babies, so it's best to experiment a little to see which oil works best for your baby. Olive oil and almond oil are both great options for a baby's dry skin. They are both high in essential fatty acids, which help to nourish and moisturize the skin. Petroleum jelly is also a good option, as it forms a barrier on the skin that helps to seal in moisture.
The Bottom Line
Therefore, if you are looking for baby massage oil in India, the above-mentioned products are worth checking out. They are made with only natural and organic ingredients, they provide great nourishment to your baby's skin and also help soothe irritations. However, even though these oils have been proven to be effective, it is still important to do a patch test before using any of them, especially if your child has sensitive skin. We hope this article has helped you find what you're looking for. If you have any questions or would like to share your own experiences with baby massage oils.