India is the country which is filled with many adventure, fun, crazy, history, beauty of nature and interesting facts that your kids should know about India. This information will help to improve your general knowledge.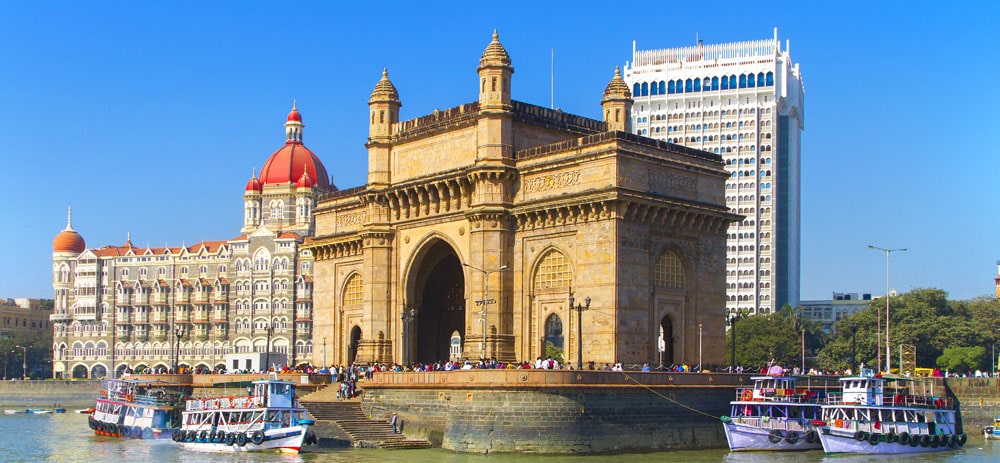 Facts on Geography of India:
India is situated in the continent of Asia.
India is the seventh largest country by area in the world.
India is thirteen times bigger than the UK.
India (Bharat) is also known as the Republic of India.
It stands the second most populated country in the world and also most
populous democracy in the world.
The Ganges is the longest river in India.
There are 9 postal and 8 regional zones in India.
India lies to the north direction of the equator between 6° 44′ and 35° 30′ north latitude and lies 68° 7′ and 97° 25′ to the east longitude.
India is formed by a number of metropolitan cities including Delhi, Kolkata, Bangalore, Hyderabad, Mumbai, Ahmedabad, Chennai, Jaipur, Lucknow, Surat, Chandigarh and Bhopal.
India international telephone Number code is +91.
The world's largest agglomeration the National Capital Region (NCR) is in India.
The Country India has formed with 29 states and 7 union territories.
Indian Railways is the biggest employer in the world.
The father of nation is Mahatma Gandhi.
India is bordered by Nepal, China to the northeast and Bhutan to the northwest and Burma to the east.
India offers world-class medical treatments at low costs as compared to other developed countries.
India is popular place for affordable IVF Treatments with high success rate.

Exciting Historical Facts:
Here are some exciting ancient India facts for your kids:
The period of time when India was ruled by Britain is called the British Raj.
The Indian Independence movement activities were to root out British Administration from India.
India remained a Dominion of the Crown until 26 January 1950.
India's constitution has completed in 1950.
The independence leaders who dedicated their lives for the cause of Indian independence are: Mahatma Gandhi, Subhash Chandra Bose, Maulana Abul Kalam Azad, Bhagat Singh, Rani Lakshmibai, Chandrashekhar Azad, Bal Gangadhar Tilak, Dr Maghfoor Ahmad Ajazi, Tipu Sultan, Lala Lajpat Rai, Lal Bahadur Shastri, Mangal Pandey, Jawaharlal Nehru, Rajendra Prasad and many more.
The Number System was invented by India and Zero was invented by Aryabhatta.
The University of Nalanda built in the 4th century BC was one of the greatest achievements of ancient India.
India had the greatest achievements in the field of education in the ancient time i.e. The University of Nalanda built in the 4th century BC and Takshila University in 700BC which is the first university established in World.
Including European languages most of languages are derived from Sanskrit which was the oldest and richest language of India.
The value of Pi is 3.14 calculated by the genius Indian Mathematician Budhayana.
India was the only source for diamonds to the world until 1896.
The medicine (Ayurveda) was first originated in India.

Cultural and Traditions Facts:
The largest religion in India is Hinduism.
About 75 percent of the population identifies as Hindu and About 14.2 percent of Indians are Muslim.
The official language of India is Hindi and English is an additional official language.
Jana Gana Mana is the national anthem of India written by the poet Rabindranath Tagore.
The National Song of India is Vande Mataram.
The National Flag of India is Tiranga, the official flag of the Dominion of India.
The official currency of India is Indian rupee.
There are 22 official languages spoken in India.
India is a secular state filled with so many religions like: Islam, Christianity, Sikhism, Jainism and more including Hinduism and Buddhism.
Indian food is cooked by lots of spices, such as cinnamon, turmeric, coriander, dried hot peppers ,anise and cardamom. Different kinds of food are produced in different Indian Regions.
Clothing in India varies from region to region depending on various factors, including climate and faith.i.e. Sari, dhoti or lungi , shalwar kameez, kurta–pyjama etc.

Architecture and Art:
The most popular example of Indian architecture is the Taj Mahal, built by Mughal emperor.
Virupaksha temple, Raya Gopura is the main tower over entrance gate at Hampi, Karnataka in India.
India is well known for its film industry known as Bollywood.
There are variety of Indian art including painting, sculpture, pottery, and textile arts such as Wall painting ,woven silk.
Rock art was the Early Indian art.
Indus Valley civilization is the first known sculpture in Indian art.
In India there are many classical dance traditions like Bharata Natyam, Kathak, Odissi, Manipuri, Kuchipudi, Kathakali and Mohiniattam.
India has many popular historical places such as Red Fort,Taj Mahal, Qutub Minar, India Gate, Jallianwala Bagh ,Humayun's Tomb, Hawa Mahal , Konark Temple, Elephanta caves and many more. Nalanda and Dholavira are ancient archaeological sites.
Varanasi is holiest city in the world situated in India.

Facts Sports about India:
There are many different sports played in India.
Cricket is the most popular sport in India.
The national game of India is Hockey.
Where Field hockey is the most successful sport in India.
India won eight Olympic gold medals.
The other most popular indigenous sport in India is Kabaddi.
There are Other popular sports played in India are : football, basketball, chess, badminton,boxing, tennis, squash, gymnastics, athletis , Kho kho table tennis etc.
Chess is derived from the Indian game in 7th century.
The National Games of India has been held in the country since 1924.
India is the regular medal holder at the Asian Games and Commonwealth Games for the highly profiled sport Boxing .

India is rightly known as the Land of Spices as no country in the world produces as many varieties of spices as India.
Many traders from Greek, Roman and Arab has contributed in flavors in Indian cuisine brought the amazing saffron to India.
There are 6 different flavors found in Indian food: sweet, salty, bitter, sour, astringent and spicy.
Sweets which are known as Mithais are an important part of Indian cuisine and celebrations.
Payasam is one of the favourite sweet dishes of South India and most-served in wedding ceremony party.
Indian food system are classified into 3 categories: Saatvic food, Raajsic food , Taamsic food.
The common and most popular drink in India is chai.