Are looking for the best parental control app that can help you to track the web activities of your children? Else, are you worried about your children's safety on the web? If yes, then you are in the right place. This article is a step-by-step guide that will help you to know about the best parental control apps for Android and iPhone in 2021.
Here, the easiest way to monitor your kid's online activity is to choose the best free parental control app. But if you wish to enjoy advanced features, then you can go for paid software as well.
Many parents allow their children to enjoy digital freedom. However, to keep your kids safe on phones while using the internet, parental control apps play a crucial role. These applications will help you to stay updated about what your kids are doing on the web.
What Are the Best Parental Control Apps?
There are tons of options that will provide you parental monitor feature. But it might be difficult for you to decide which one is the best parental control app at present.
For ease, we have listed some of the best parental control apps in 2021. Regardless of the fact, if you are using an android device or an iOS, the below-mentioned parental monitor software will ensure that your children are not exposed to any online threat.
Here are Top Rated 14 Best Parental Controls Apps For Android and iPhone in 2021
---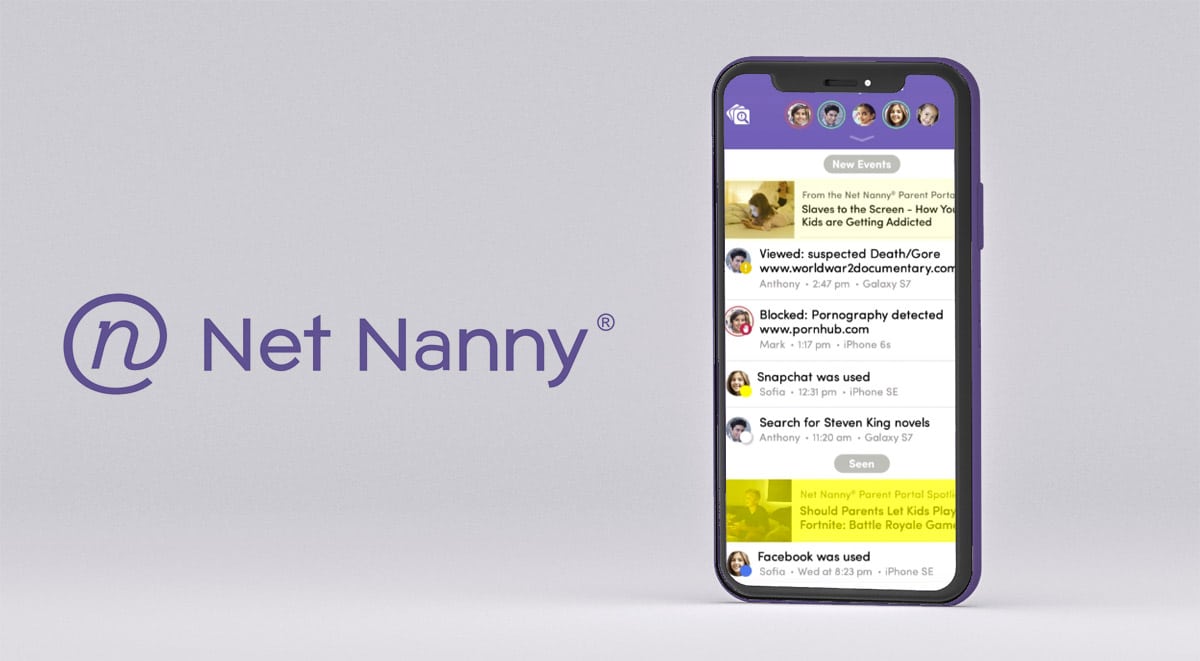 Net Nanny – Parental Control Software
The best parental control Software for scheduling screen time for your children.
Net Nanny is one of the best parental control software. Its unique web-filtering technology will allow you to refine the surfing practices of your kids. Additionally, you can tailor the screen time by setting the hours for which they can use the internet. Also, note that this software is considered the best parental control app for ios and android. Hence, irrespective of your OS, you can subscribe to it.
With this app, you can gain complete control over your children's online activity including, social media protection, youtube monitoring, etc. It has an intuitive design that makes it easy to operate for everyone. Undoubtedly, this software will give you clear visibility to understand the digital behavior of your little ones.
The location tracking feature of this software makes it the best parental control app. You can get real-time updates of the device location history of your children. Moreover, with Net Nanny, you have the liberty to block the applications that you do not want your kids to access.
Net Nanny has capabilities to safeguard kids and home. This app adds a layer of protection and security that we needed as a parent to track the web activities of our children.

–Jack
---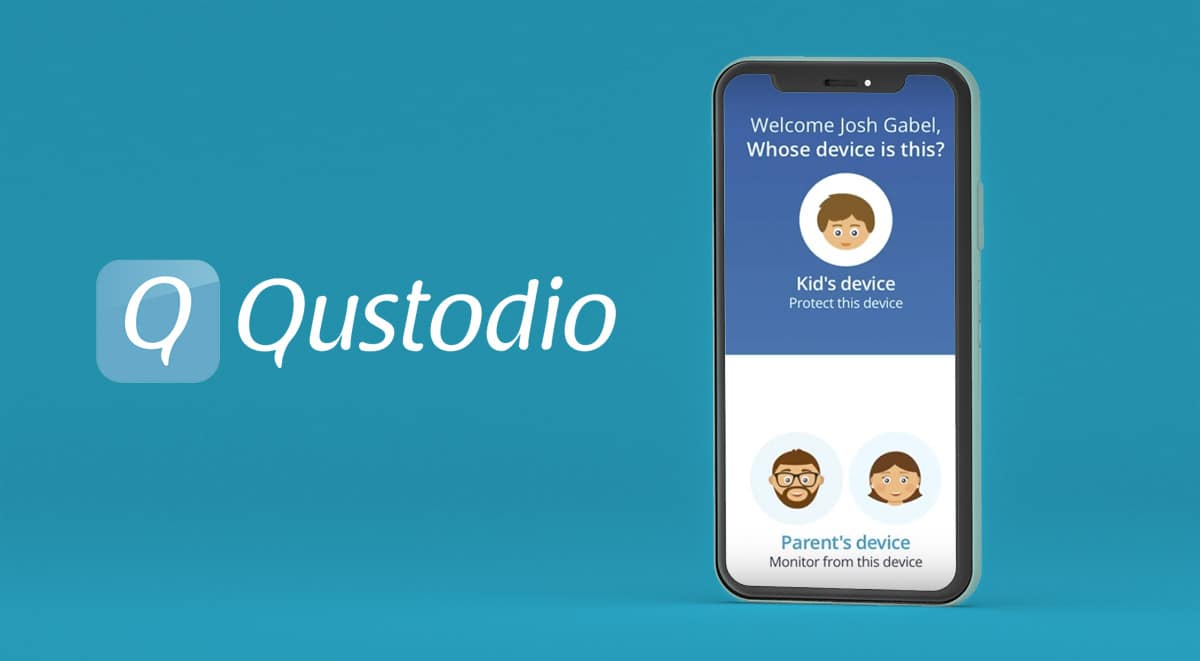 Qustodio – Best Parental Control App
Become a digital parent with the best parental control app for IOS and Android
To supervise the kid's activities online, Qustodio proves to be a top choice. This parental control app will help you to balance the screen time of your children without any hustle. The smart filters of this software will ensure that your kids are safe from online dangers.
It is an excellent choice for parents as it allows them to set limits for games and apps that they do not want kids to use. Not just this, but you can also monitor the calls and SMS records of their devices. For a convenient operation, there is a family portal dashboard. Through this, you can view activities on laptops or desktop computers.
The availability of panic button alerts makes it feasible to receive instant notifications in case of an emergency. Moreover, it is easy to use the software due to its interactive user interface.
"It is the best parental control app that helps me to track what my children are accessing on the internet. It is much better than any other application."

–Michael Nicholson
---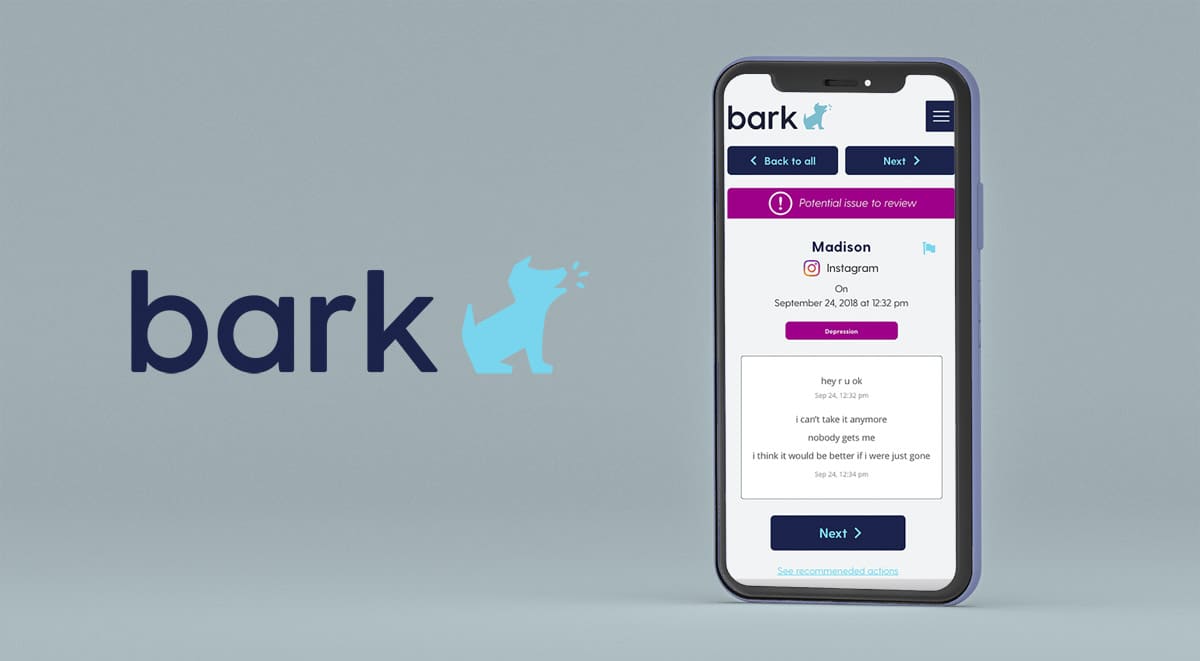 Bark
The best parental control app for social media monitoring
The Bark is a parental monitor software that comes with a free trial period of 7-days. It is one of the top recommendations for complete social media monitoring. The software aids in monitoring text, photos, videos, web browsing on iOS or Android devices.
Parents can track the activities on a wide range of Android applications such as Snapchat, Twitter, WhatsApp, etc. The purpose of this software is not to restrict the internet usage of children but to set boundaries to what they can access.
Bark rigorously screens for concerns like cyberbullying, inappropriate content, hazardous websites, etc. Whenever any potential risk is detected, the user receives alerts in text or email to ensure that you take proper security actions. It saves time & effort to recognize the danger in any text or post manually. Also, you will find none other option better than Bark when it comes to budget-friendly protection of social media platforms.
I appreciate the monitoring feature of this app that functions without snooping. It maintains privacy for my children and my involvement for correct guidance. You must go for this application to enjoy the comfort of monitoring.

–Richard Gartside
---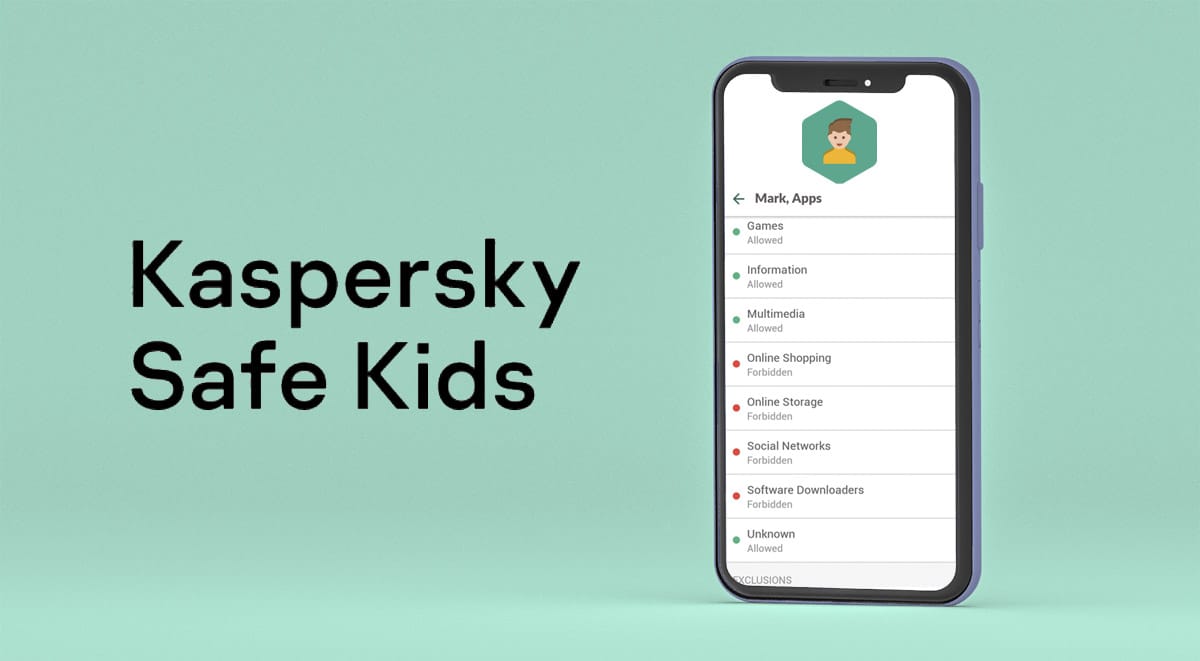 Kaspersky Safe Kids
Enjoy advanced and the best parental control app features
Offering a comprehensive set of protection features, Kaspersky-safe kid is an apt solution for parents. They can easily regulate your child's activity and customize web settings whenever required. These features will let you know about any suspicious activity on your kid's device.
The access to My Kaspersky account makes it possible to connect parents and children on a single platform. With the help of a simple application, you can tailor their screen-time with ease. Managing online time will also ensure healthy surfing habits in your children.
Additionally, parents can seek advice from child psychologists for sharing expert tips. Parents can reach out to them to know better ways to handle the digital freedom of their children. Just like the antivirus applications of Kaspersky, you can stay stress-free about the performance of this parental control app.
An excellent app that keeps me updated about what my child is doing. Informs me about the battery status of the device along with information when children are watching something inappropriate. I highly recommend this app.

–Matt C
---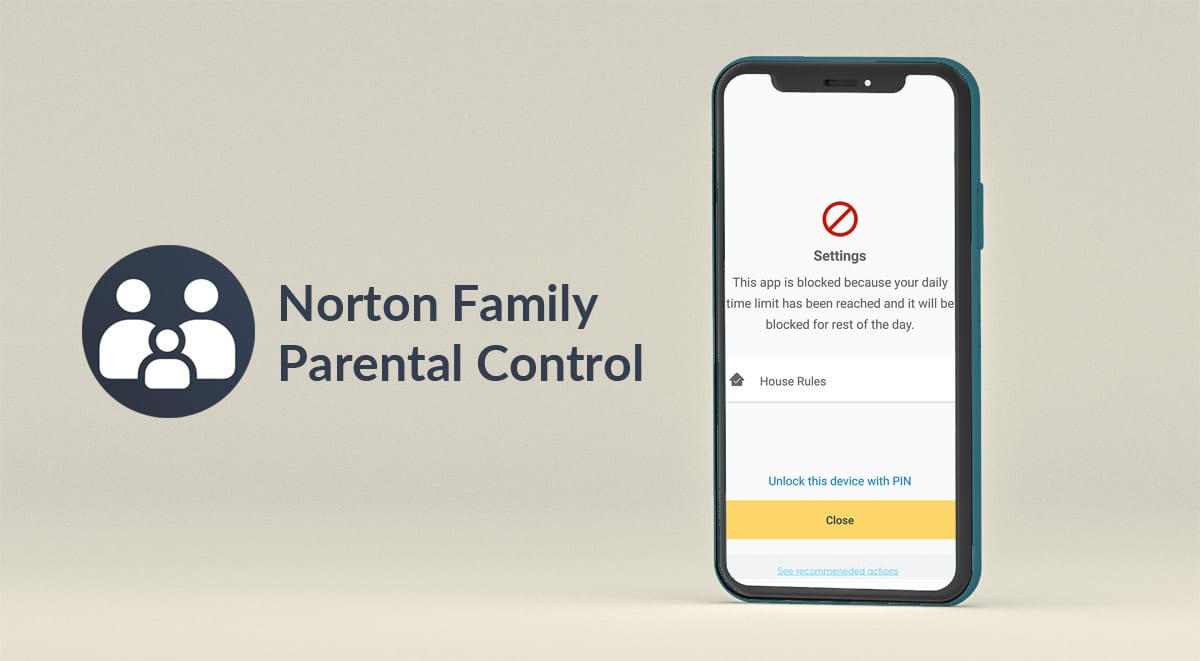 Norton Family
The best parental control app for Android to protect kids in the online environment
Norton is a well-known name for providing the best security against cyber threats. It is for this reason that parents can rely on Norton Fmaily software to perform parental control measures. It consists of almost all the attributes that are necessary to monitor what children do on the web.
You can lock the internet access of your child's device whenever you want. The instant lock feature helps to ensure that children stay focused during their school hours. However, Norton keeps on updating its features for improvising user experience.
With Norton, you can gain deep insights into children's interests by getting a detailed report of their searches on the internet. These reports will help you to analyze how often they visit the same site and what kind of content they are going through.
"Overall the application is good to go. I have been searching for a perfect parental control app and finally found this. I can easily block the content that I don't want my children to see on the internet."

–Ray Perdue
---
KidLogger app with Spy Features
Best parental control app for Android to know what kids are doing online
KidLogger is the best app for parents who wants to regulate the online activities of their children. The software is compatible with various operating systems and is reliable for web monitoring.
From tracking screen-time to what kind of applications kids are running on their devices, you can stay informed about everything. Parents can access the complete information about incoming and outgoing texts on the kid's devices like the recipient's name, phone number, messages, etc.
You can prevent children from using unsuitable applications by accessing the records of most used applications. Here, do remember that if you want to download the KidLogger application on Windows, you must disable the real-time protection such as antivirus application or Windows defender.
"KidLogger app is useful for my family. With this app, I can be sure that my children are safe on the internet. I recommend it to all parents to keep their kids digitally safe."

–Paul Foley
---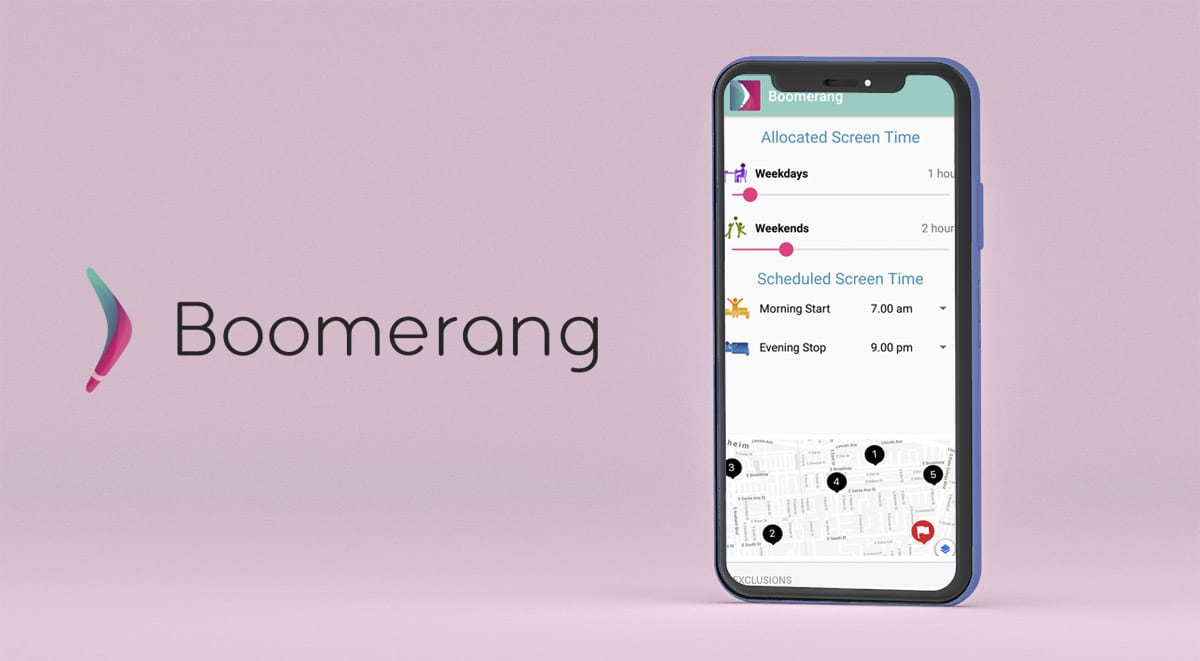 Boomerang Parental Control Application
Choose to experience the best parental control software features
The time that children spend doing online activities must be productive. To ensure this, you can take the help of the Boomerang parental control app. This software is an impeccable choice to minimize the hours for which they can access the internet.
It is a perfect fit for Android users. However, it might not perform that well on iOS devices. You can teach your children to prioritize their work by limiting their web access. Also, reviewing web history is a matter of a few minutes.
Along with the common feature of filtering inappropriate web data for kids, you can set weekend and weekday schedules. This way, you can also maintain the quality and quantity of the content that kids watch online. Nevertheless, you can modify the access time setting to limit or to increase the surfing period as per the requirement.
"This app brings peace of mind to me. It notifies me about suspicious activities and helps me to keep my kids safe and secure. I am very thankful for the developers to design such useful software."

–Tadiwa Burba
---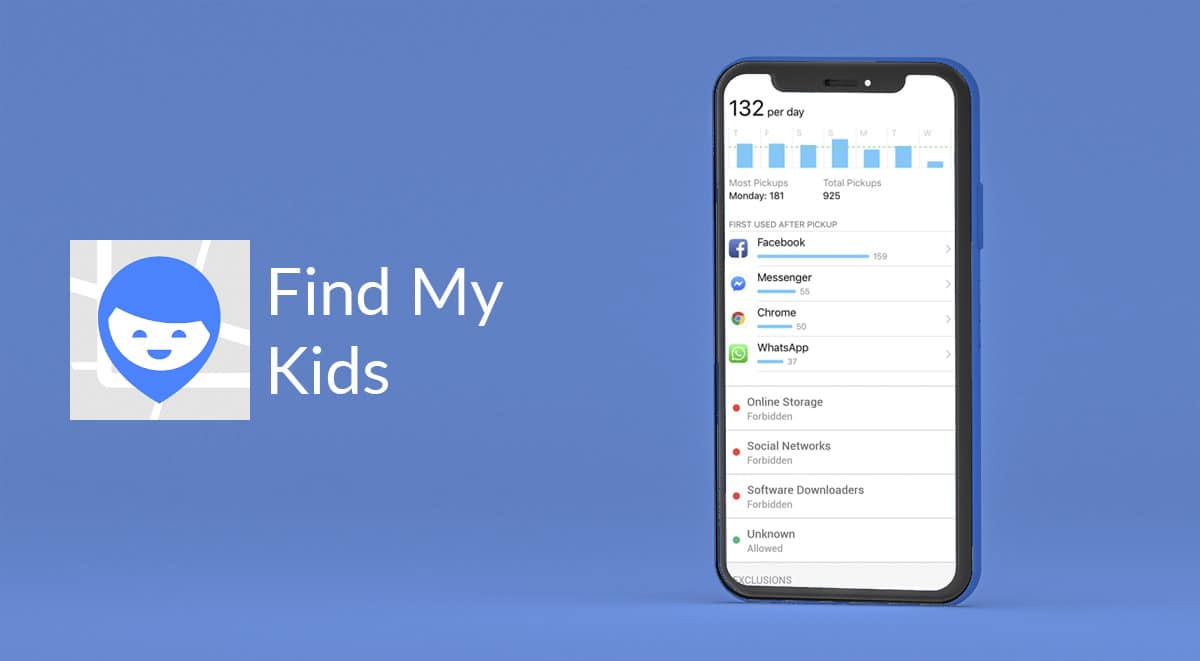 Find My Kids Location Tracking App
The best app for parental control free to use with instant notifications
Find my kids is specially designed for parents that are concerned about the location that their child visits. This application will help parents to track the route that their children opt for while going to school or coming back home or anywhere else.
Also, for using this app, your children don't need to use a mobile phone. You can easily connect this application to a GPS watch. Therefore, if you want to track the live location of your kids without handing over them a smartphone, then the Find My Kids app is for you.
Not just live location alerts, but you can access the location history as well. With this, you can easily recognize if your kid has missed a class or has visited an unknown place, and much more.
"I love this app. It allows me to see where my child is going. I can hear everything from the surroundings and make sure that my child is not in bad company. I can stay carefree when my child travels alone. Thanks for such a wonderful app."

–Jennifer Bentley
---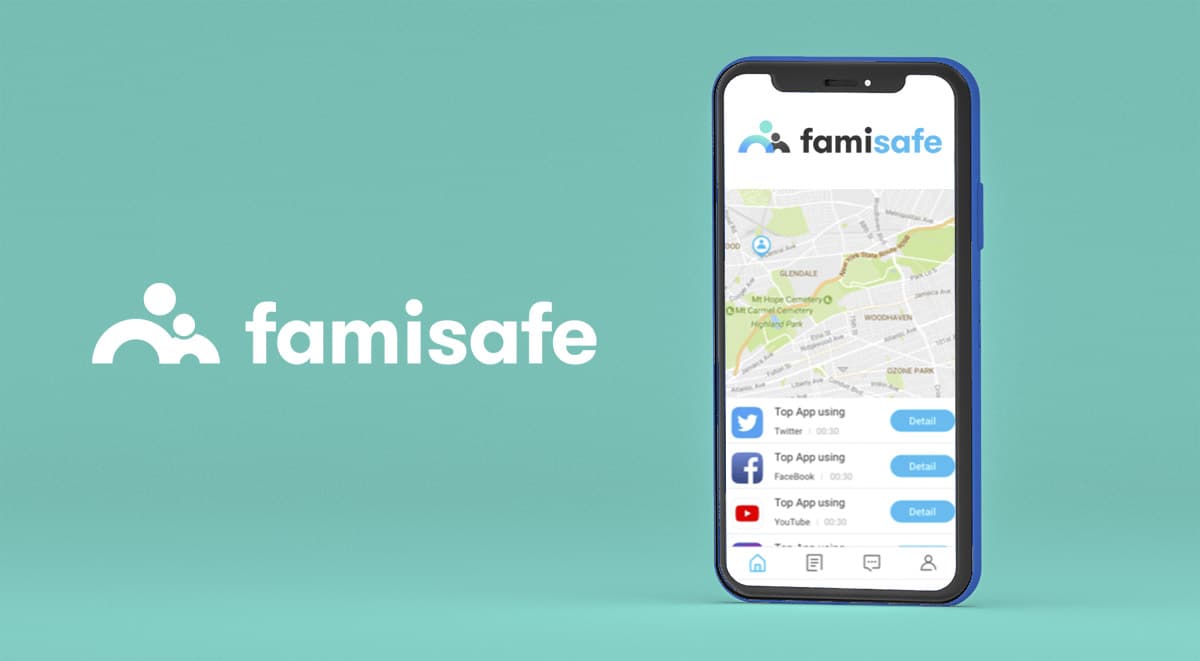 FamiSafe for Kids Protection
A reliable option among the best parental control software
With extended compatibility, Famisafe is an efficient application that offers exclusive monitoring features to parents. These days kids are involved in online activities for various purposes. Hence, to make sure that they are not viewing any inappropriate content, you must opt for this software.
FamiSafe will keep you up-to-date about the whereabouts of your children by sharing their real-time location. Thus you do not have to worry about their safety when they are traveling alone. Also, you can set the screen time for them depending upon specific locations.
The app comprises some common parental control features such as monitoring screen time, blocking adult websites, limiting device usage, etc. Also, keep a note that the application is available for Mac, Windows, iOS, Android, and Kindle Fire devices.
Parenting is a challenging job, especially in this digital age. We want to keep an eye on our kids when they are away from us and ensure that they learn healthy surfing habits. FamiSafe helps me to accomplish this with no difficulties.

–David Gartside
---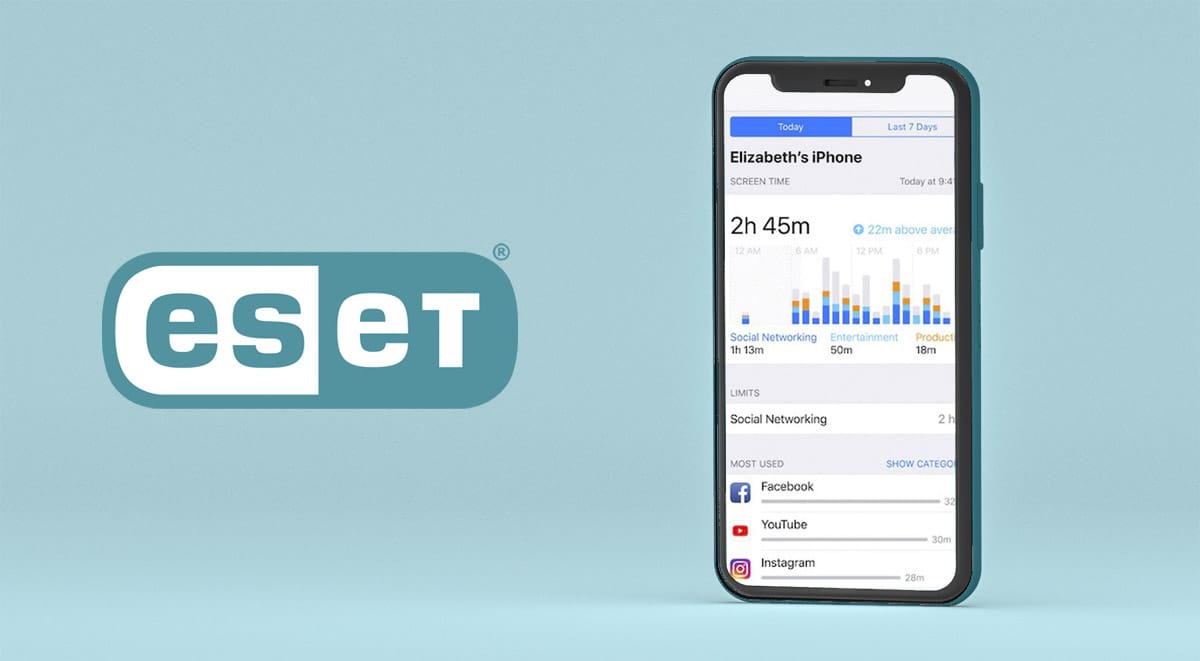 ESET Parental Control Application
First in the list of the best parental control apps for android to track location
ESET is an android based application that is suitable for families that do not focus on monitoring calls or texts. The online activity tracker of this software is helpful in analyzing the purpose, duration, and time spent by children online.
However, as a precautionary measure, parents can set the time rules for their children. The only downside of using this software is that it can only run on android and none other devices.
Families that are worried about the gaming habits of their children can stay stress-free by using the app & website filters. You can limit their access to content that is not desirable or unsuitable for them.
It is a nice application, there are lots of options like website blocking, app and time management, real-time location updates, etc. I can track the location that my child visits and save him from viewing age-restricted content on the internet. However, it would have been more helpful if it could help in monitoring call details.

–Adrian Con
---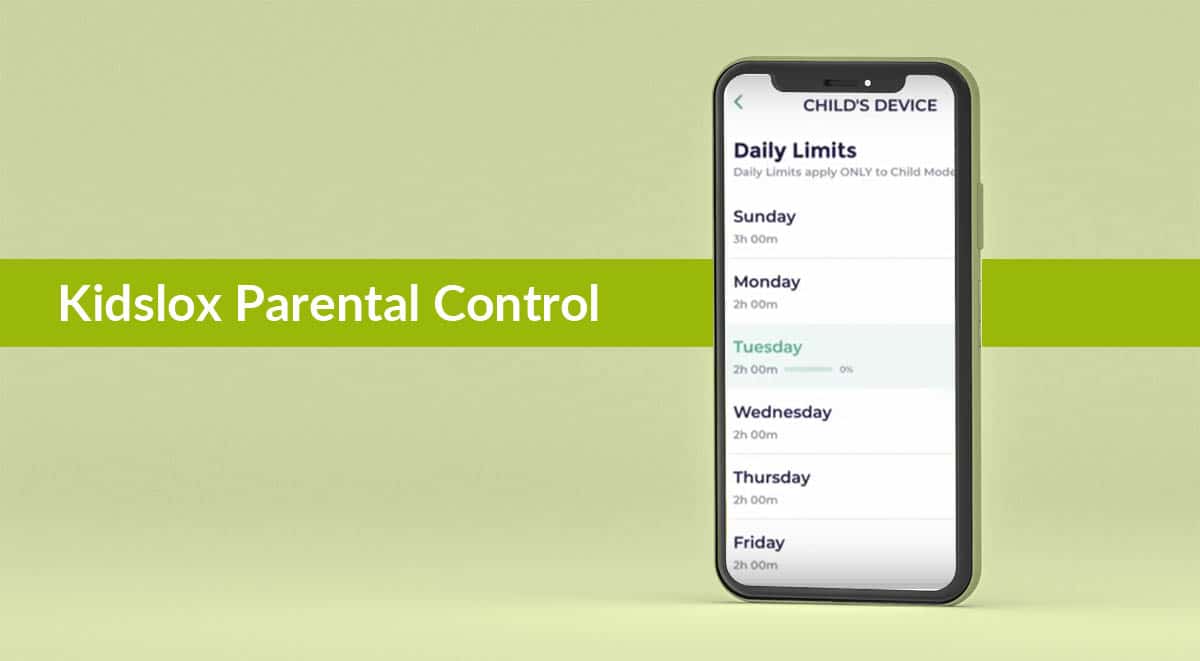 Kidslox Application to Monitor Screen Time
Balance screen time of your children with the best parental control app for ios and android
Kidslox is a powerful app that gives you complete control over how your kids utilize internet services. Not everything available on the internet is suitable for kids to access. The content filtering feature in this app will ensure that your kids are away from explicit content.
From monitoring the app that they use the most to scheduling hours for accessing the internet, Kidslox has got you covered. Parents can block the apps individually that they think are irrelevant or not safe to use.
The application is available in both free and paid plans. However, the free version is restricted to protect a single device with limited features. The paid version offers a screen time scheduling feature that lets you set time limits each day for your kids. When the time runs out, the application automatically switches to lockdown mode and refrains the child from using the app.
This app saves my time in recording the things that my kid is watching online. As a parent, I always use to be worried about the online safety of my kid. But with Kidlox, I can access whatever they do online and can protect them from anything suspicious.

–Alice Hill
---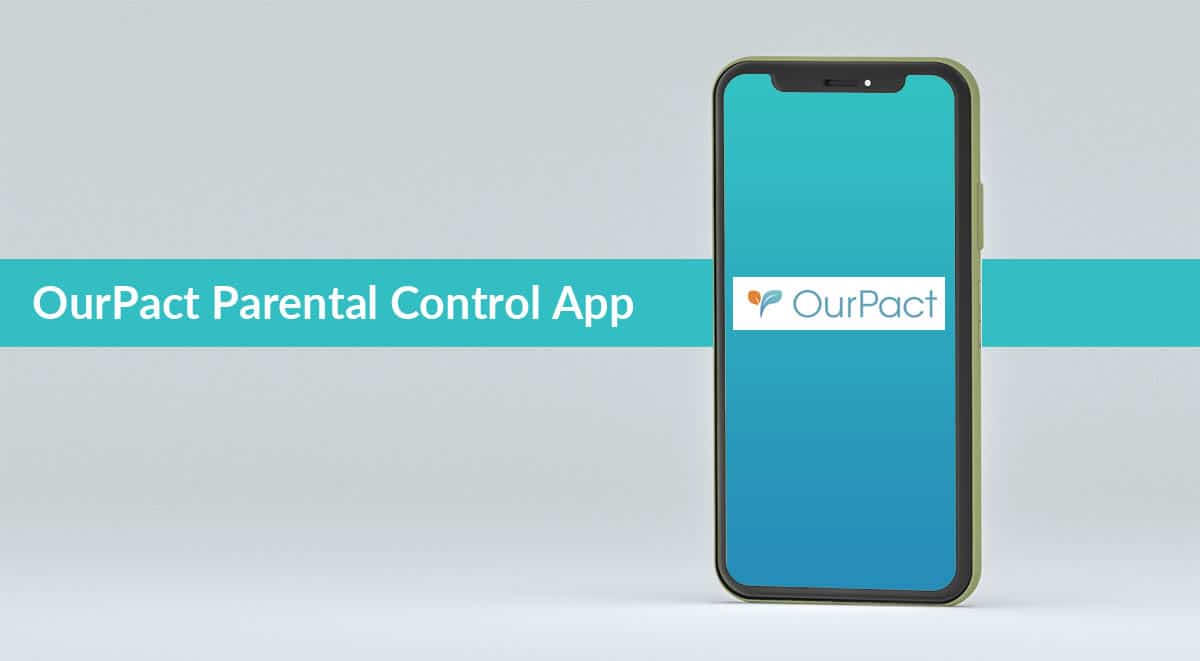 OurPact for All-round Parental Control
Counted among the best parental control apps
OurPact is an easy-to-use, time-saving and effective tool to keep the track of a child's behavior in the online world. This application provides quick visibility into the web history of children's devices. It helps parents to prevent their kids from being cyber victims.
The family locator feature is responsible for sharing the live location of the device to deal with unfavorable/emergency situations. For example, if the device is lost or stolen, or the kid is stuck in the route, traveling alone, etc. These location updates can also help you to coordinate the pickup easily.
As far as compatibility is concerned, the application can run on Android devices and iOS platforms. You can either opt for paid plans or a free version, depending upon your protection requirements.
It's been a blessing to find this app. It gives me peace of mind while ensuring that my kids are safe online. I can see what they are doing and how it is affecting their behavior. Whenever I notice any unusual practice, I talk to them and make them understand to follow healthy surfing habits.

–Marie Cook
---
MamaBear
Best parental control app that shares speeding notifications
Mamabear is the parent control app that has the right tools for you to monitor your child's activities and internet usage. With its discrete location tracker, you can keep tabs on their location, find out who they're hanging out with, and set filters to monitor what sites they visit.
When your children are out of range and you want to know their whereabouts, then the location tracking attribute of this app keeps an eye on your kid and alerts you when they are in restricted areas.
On top of that, Mamabear allows parents to monitor their kid's social network activity, like status updates and comments. It also allows you to view Facebook messages, photos (with face & place recognition), location details (GPS location, location from post, check-ins), and more.
I have been using this app for a year, and I am satisfied with its performance. I will highly recommend Mamabear to the parents who find it difficult to monitor their child's activity.

–Nicole Prado
---
Screen Time Parenting App
The best parental control apps for Android with GPS tracking
Screen Time application provides the tools that are sufficient to balance the screen time of children. Undoubtedly, this software helps to ensure that kids are not spending too much of their time surfing on the web.
The manage app feature will permit you to block the apps that are not suitable for kids or affect their behavior. As a parent, this feature is quite beneficial for you. You can stay sure that your child is safe from online hazards.
Moreover, the application can be installed on Android and iOS devices by purchasing a suitable plan. Though, the application is available in the free version as well and is known to be the best free ios parental control app. But, to utilize advanced protection and monitoring features, you should go for the paid ones.
I am thankful to the developers who created such an amazing app. I use to be worried about the safety of my kids when they are online. Now I have the control to decide what they should watch and what they shouldn't. It's an amazing application.

–Becky Smith
What is Parental Control Software?
Parental control software is a tool that allows parents to monitor their children's activities on the web. In other words, it gives the parents control over the internet usage of the child so that they can restrict websites that are inappropriate for kids to visit.
These days it is difficult for parents to stop their kids from indulging in surfing activities on the web. It is here that choosing a parental controls application can help! The main goal of this software is to limit the screen time of children to define boundaries to what they can access on the internet.
There are different programs for different operating systems, and they are mostly used in homes and schools to keep kids from accessing inappropriate content, interacting with other users, engaging in social media sites, and playing video games that could get them addicted and keep them away from their daily tasks.
What does Parental Control do?
The major benefit of Parental Control Software is to help you provide a safe environment not only to your children but also to the other family members. This software can help you control and protect your kids from potential threats located in numerous online resources on the Internet.
Let us have a look at what Parental Control Software can help you with:
Parents can stay updated about what their children are accessing on the web
Keep children away from inappropriate websites and content which is available online
Set screen time for children to balance time between studies and web surfing
Save kids from potential cyber threats
Allowing children to explore the digital world in the safe browsing environment
Apply web filters to ensure that they search for suitable content only
Track the real-time location of children to stay within reach
Why Parental Control is Important?
In this digital world, parenting can be challenging and requires extra efforts to ensure children's safety. Parental control is vital for both parents and children. It is through this that you can access or monitor the web activity of your children in any part of the world.
Nowadays, kids easily become familiar with technology. But if they use it without supervision, they can be exposed to its side effects. The same goes for internet usage. No doubt, the internet is the hub of information. However, not all the content available there is suitable for your kids to access.
Parental control gives parents the authority to decide and restrict their children from accessing irrelevant data. They can stop their children from spending too much time using their devices by setting screen time limits for them.
Apart from this, there are malicious programs that unknowingly intrude into the device with false intentions. With proper monitoring tools, you can keep your children away from them. Thus parental control plays a vital role in keeping your kids safe in the digital environment.
What are the Benefits of Parental Control Apps?
There are numerous benefits of parental control apps. Having a reliable parental control app makes it easy for you to secure your children from all the online threats. It enables parents to check what kids do on their smartphone or devices, whether they are following healthy surfing habits or not.
Monitor Your kid's Devices
Parental control apps will let you have clear visibility into the device of your children. Parents need to ensure that their children are not being involved in unhealthy practices. Parents can check out details like what kind of apps are installed on their child's device, which app their kids use the most, how much time they spend using it, etc. Features like call monitoring, SMS tracking, app usage tracking, help parents to know the day-to-day activities of their children.
Track your kid's Location
Making sure your kid is safe isn't always easy especially when they are constantly on their smartphone. Fortunately, there are parental control apps that have options for tracking location and keeping you connected to your child. The purpose of these apps allows users to keep track of where their kids are located. With these apps, you can define safe and restricted areas for kids. Whenever your children are out of the safe region, you receive notification on your device instantly.
Protect Kids from Inappropriate Content
Many parental control apps provide the feature of blocking apps and websites that are not suitable for kids. Parents can stop the kids from viewing age-restricted content. Not just this, but they can restrict kids from downloading applications without their permission. Blocking inappropriate sites is the best way to keep children in a safe environment. Also, many apps offer social media monitoring features to keep the parents aware of what their child is posting or downloading from there.
Screen Time Control
Technology can be addictive for kids. Playing online games, watching funny videos, listening to music, etc. for a longer duration can lead to addiction and also affect the physical well-being of children. Parental control app helps parents to set a limit on how many hours can children use these applications. Whenever children exceed this time limit, a notification is sent on the parent's device to inform them.
Parental Satisfaction
Parental control apps are beneficial and easy-to-use tools to help parents maintain vigilance and regulate their children's online activities. Everyone wants the best for their children. But you can never be too careful in this age of cybercrime. Choosing the best parental control software is a great alternative to other methods of keeping your children safe. It brings peace of mind for the parents and security for kids.
What are parental control tools used for?
Using the internet has its pros and cons. Especially for children, as they are the ones who can easily be fooled or influenced by anything they see on the web. To avoid this, parental control tools have a major role to play. These tools are used for:
Set User Permisssions: Parental control tools allow parents to access permission for their kids. These permissions can be related to accessing a particular application or website, refraining kids from installing or uninstalling any software, playing online games, etc.
Apply Web Filters: Parents are the ones who can decide what kind of activities on the web are productive for kids. Therefore, they can restrict the access depending upon the categories they want their kids to view.
Set App Usage Time: To ensure that kids do not spend excessive time on the internet, parents can set the screen-time schedule for them. They can specify a time limit for which kids can access the web.
Block Inappropriate Website: Parents can make sure that their children do not access websites that contain age-restricted or inappropriate content. With the help of web filters, they can block such websites directly.
Activity Reports: These reports help parents to analyze the overall activities that kids perform on the web and their devices. They can see what sites at what time and for how long their kids visit to decide if it is appropriate or not.
Bottom Line
There is no harm for kids to use the internet as long as it is under the supervision of parents. As a parent, you must ensure that your children are learning good digital habits and they are safe from any online threats.
Parental control apps can serve this purpose efficiently. From monitoring their smartphones to getting an update about their live location, you can be stress-free about their safety in digital space and in real life.
Choosing a suitable software from the above-discussed list of the best parental control apps in 2021 will make parenting easy for you.