Pregnancy is the most beautiful part of life and it is always a great moment to share with our family, friends and everyone around us. Not only the mother should feel special but also the father who will be a father for the second time should feel special.
As well pregnancy announcement is a time to share this news with everyone around you. So if you are going to make a pregnancy announcement always ready for some new and creative ideas. It's great news for everyone if you have a positive pregnancy test and you want to make a good announcement to your friends and family. In this blog, we have showcased some cute pregnancy announcement ideas for your second baby.
Best pregnancy announcement ideas
Though pregnancy announcements are becoming more common, they are still something that must be carefully planned. We have gathered an impressive collection of second baby announcements for you to look through and hopefully find some inspiration for your own pregnancy announcement. Below are creative pregnancy announcement ideas for a second baby and they are:
1. Use a chalkboard with two little footprints
If you like simple and clean lines this is the best way to announce your pregnancy. You can use all kinds of tools for this but we recommend chalkboard as it adds some vintage look and feels to your announcement. So, take a chalkboard and paint it in pink or blue. Use white chalk to write this message: "We have a new family member coming soon!" If you feel creative, add some illustrations to the background – use arrows with little footprints pointing toward your belly etc.
2. Announce your pregnancy by projecting images on the floor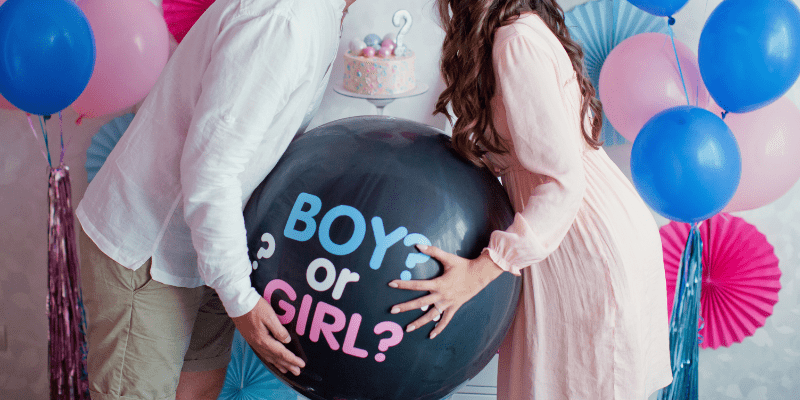 This idea is interesting because it can be used both with a positive pregnancy test and sonogram photos. First, place two pieces of foil on the floor (the side which faces each other should be painted in black). Then, take some old CDs or DVDs with your sonograms printed on them – cut out the centre from these discs. Place your images next to each other and project them on the floor. This way you will have a creative photo showing your sonograms in a new light. Also, write something like "How to find us? Just look for two little footprints in the sand" or "We're expecting!"
3. Use a baby stuff
Use your first baby shoes and tie them together with a ribbon or string. Mention that your baby is going to need some new shoes as he/she is soon going to grow up. So, the pair of little shoes won't fit anymore (this works great for first and second babies). For announcing pregnancy for a second baby you can also use baby clothes, a stroller or any other baby stuff.
4. Daddy t-shirt
If you and your husband are huge fans of Star Wars, choose a name from the galaxy far far away for your new baby. If it's a boy, use Luke Skywalker – for girl Leia would be perfect (the names should go well together). For a surprise pregnancy announcement, get a new white t-shirt for your husband and write "I'm the Daddy" on the front and "of Luke" or "of Leia", depending on your unborn baby's sex, on the back. The exciting news makes the t-shirt is the perfect gift for your husband.
5. Throw confetti
Throw confetti in the air when you announce pregnancy to friends and family or post some on social media. You can also try "confetti candles" – it's a paper plate painted in blue or pink with a candle inside, ready to be blown out by your friends and family. These are some of the funny pregnancy announcement ideas to be used when you are expecting your second child. Your pregnancy news with the second child will be even more surprising and exciting.
6. The announcement with a stork
If you're not creative yourself, but you have friends who are, ask them for help with the second pregnancy announcement. Kids love paper and pencils so go ahead and give them some – let them create their own version of a stork which will soon deliver a new little family member. Also, write something like "It's a boy!" or "It's a girl!" on the card. An adorable pregnancy announcement idea – how lucky will you be to receive this kind of second baby announcement?
7. Use a little basket full of goodies
If you have friends or family abroad, prepare a basket in advance with some cute gifts for your unborn baby. Fill the basket with things like bottles, newborn diapers, clothes etc. and make sure to put two pairs of accessories (mittens, a hat etc.) – one for a boy and one for a girl. Write something like "I'm expecting" or simply draw two little footprints on the ribbon of the basket. It's an adorable way to let your friends and family know about your exciting pregnancy news.
8. Use cake topper
Cake toppers are great for any kind of celebration, not just for weddings. This idea is perfect if you're looking for cheap pregnancy announcement ideas – buy a wooden block and paint it in pink or blue (depending on the baby's sex). Then, use white glue to add the photo of your family with the message "We're expecting!" This creative pregnancy announcement idea is perfect for friends and family members far away.
9. Make a balloon bouquet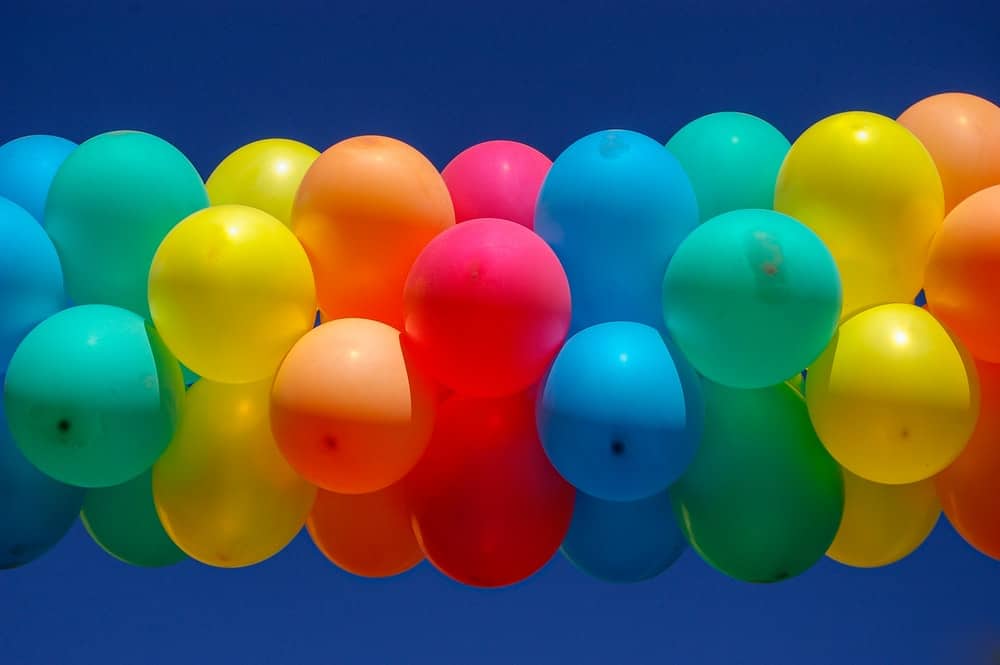 If you have done the same kind of pregnancy announcement with balloons when you got pregnant with your first child, it's time to repeat this fun idea. However, if the pink or blue balloons were so cute, why not try both? Write something like "We're having a boy!" or "We're expecting a girl" and attach it to the balloons. This way you'll not only prepare your family for the arrival of another baby but also make them feel special as they were involved in preparing these creative pregnancy announcements.
10. Buy a frame and make it look like your ultrasound picture
If you want to announce a pregnancy by displaying your ultrasound image (you should ask your doctor's permission before doing this) this is how we recommend doing that. You will need a nice picture frame in pink or blue, depending on the gender of your baby. Hang it on the wall and when friends come to visit you can share with them that this is your ultrasound and be sure to mention it's an old one. You can use an actual ultrasound photo if you wish but it might be fun to create something similar in Photoshop and add your own little text to it.
11. Use a cute baby onesie
Another fun idea is to take photos of your kids in onesies, making them hold signs which say "We're expecting". It's the easiest way to prepare friends and family for your new pregnancy. However, if you want to go all out with your pregnancy announcement ideas, try sewing tiny little jerseys or dresses on their favorite toys! Mark something like "I'm going to be a big sister" on the onesie and take adorable photos to announce your second pregnancy.
12. Paint a wall in the nursery
If you already know that you're expecting a baby and plan on having another one, why not paint the walls of the future baby's room blue or pink? When friends come to visit for the first time, show them your exciting project – paint the walls in pink or blue colors. Of course, you can use other hues as well but this is how we recommend doing it if you want to come up with something creative and memorable.
13. Put your due date on a blanket
Take a big fleece blanket and write the due date of your baby with a permanent marker on it. You can make one blanket for each pregnancy announcement or you can use fabric markers to write the due date on each item of clothing. We don't think there is anything special about these pregnancy announcements ideas but if you have a twin pregnancy, this will be an even more fun way to do. To share this big news with family you can also use the movie poster or baby's shoes as well.
14. Announce your second pregnancy using family photos
If you're expecting a baby soon, consider taking pictures of your whole family. You will need to take at least 2 photos. So, one where everyone is looking at the camera and the other one when they are looking at the belly of your pregnant wife. This can be done indoors or outdoors, depending on weather conditions. If you want to be even more creative you can use Photoshop and add little texts like "This is how it all began". This will make your friends smile when they get to know what you are planning. A family photo is a great way to announce your pregnancy and it's obvious that you have been thinking of this for a long time. Don't be afraid to show off the picture of yourself when you were pregnant with your first child, too.
15. Make a collage of ultrasound photos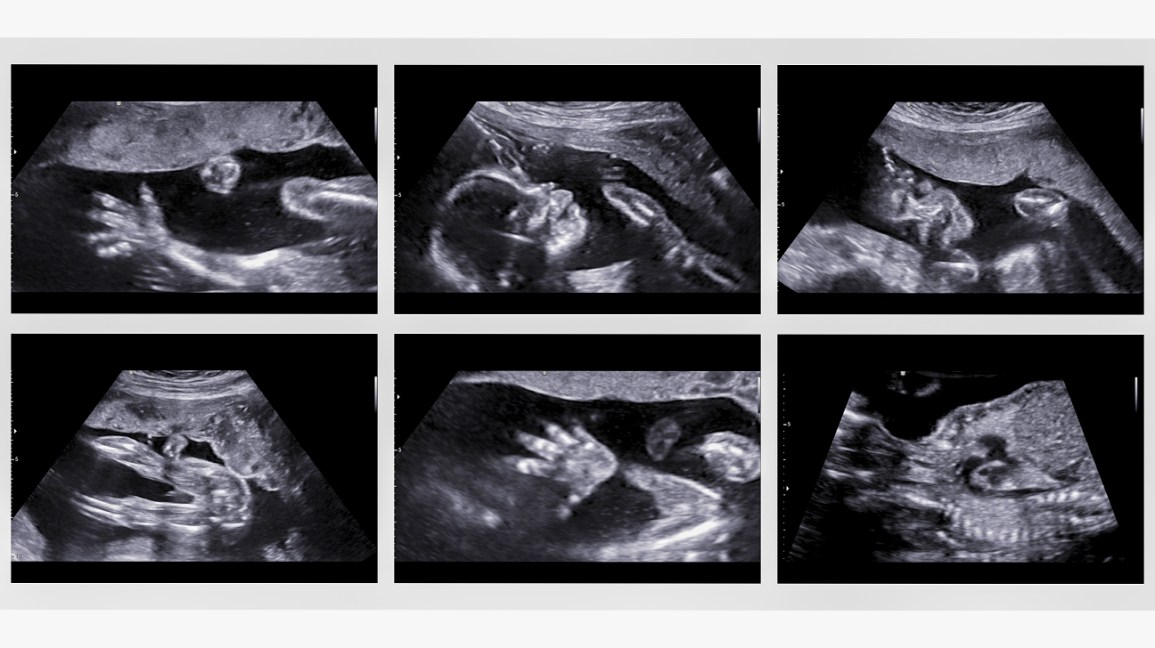 Therefore, you can use images from your pregnancy announcement collage to announce the second baby's arrival. Add images of your first child, sonogram images and drawings. These pregnancy announcements ideas for a second baby are creative and unique. And for also recommendable for twin pregnancy. Moreover, you can write "big brother!" or "big sister!" on the images of your first child. As well as to share this exciting news with family make sure to take a good picture of your first kid and add it to the collage so everyone can see how much he/she is happy with the news.
16. Use pregnancy book
If you are creative, you can make your own pregnancy announcement book. You can use this book for future reference to keep track of the baby's growth during the entire pregnancy time. Of course, it depends on how creative you are but there are some examples that you could follow if you need inspiration. For example, Page One might look like this: "We are pregnant!" Page two could have a little illustration of a woman's belly with an arrow pointing down to it. Each page can include some illustrations that indicate the baby's growth during pregnancy time. And at 4 weeks you could draw an ultrasound picture or your belly could be empty etc.
17. Fruity new baby news
Fruits are always related to some kind of good news in most cultures. So, why not use them for your pregnancy announcement? This creative idea is very simple – find some colorful fruits that look like the ones shown in this photo and write a message next to them. You can draw or use stickers for this purpose. For example: "The stork will be visiting soon!" or "New sweet fruit is coming our way!" Therefore, this fruit pregnancy announcement will be a nice way to let your friends and family know that you are pregnant.
18. Team effort pregnancy news
Team effort announcements are perfect if you and your significant other or both expectant parents of the second baby want to be equally involved in the announcement. We like this idea as it's very inclusive. Involve your kids – they will love being a part of pregnancy announcement and this is a great opportunity for them to practice their artistic skills. It can be something they have drawn or written. You can write short message on a piece of paper with the footprint of your second baby, cut it out and display it next to the drawing made by your kid.
19. Use cupcakes
Cupcakes are popular for all kinds of occasions, especially celebrations! So, why not use them for the big news? This is also one of the best second pregnancy ideas as these tasty treats can be used for almost any event and they will make your friends super excited. Besides, a letter board is always a great choice when you are looking for creative baby announcements ideas. So, find some colorful cupcakes, write your second pregnancy announcement in letters and arrange them.
20. Chalk it up
This one is similar to the first idea but this time you are going to get creative with the chalk. Use different colors of chalk, write different messages – it can be a list of things your second child will bring into your family or it can be something funny like "our lives just got twice as awesome!" Though using chalk outside is not recommended, you can go ahead and do it if you want to create a fun environment for your announcement.
21. Two cute socks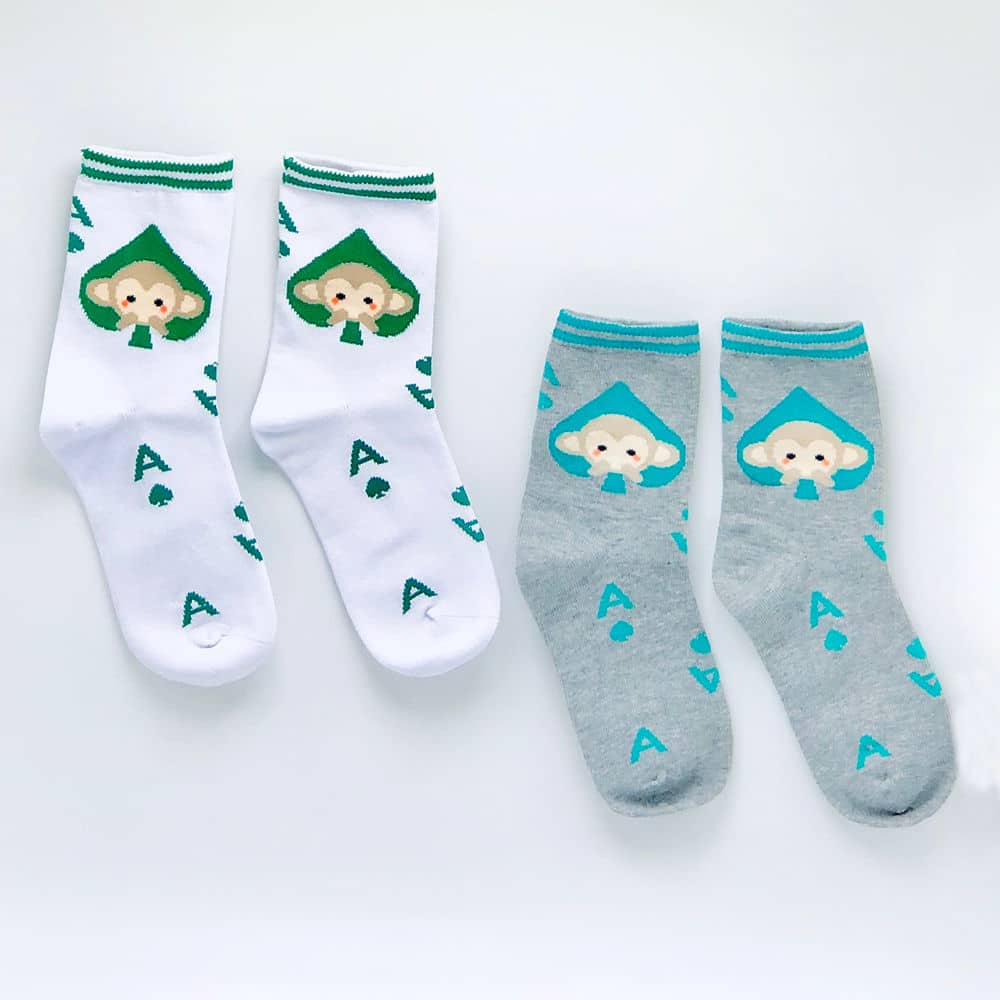 Believe it or not, this idea is the most popular one among parents of second babies. Why? It's simple yet very effective. We really like it as an option as it's a perfect way to announce your pregnancy in a fun and creative way. If you feel like going for it, buy two cute infant socks in different colors – pink and blue for instance. Write the message on the white part of the sock with a permanent marker. Make sure you write big enough so that people can see it from far away.
22. Streaming stories
If you are a creative person, you can get your husband involved in this pregnancy announcement idea. Take some colored pencils and ask him to draw or write. For instance, you can write the following sentence: "We have another streaming story!" then pass it to you and ask you to add the picture of two little socks with feet running towards an ultrasound picture.
23. Baby's footprint
This idea is very simple and it makes a nice impression on people. If you're feeling artistic, you can create a chalkboard with the footprint of your second pregnancy and write a short message next to it. If you prefer something more colorful, get some poster board and paint the baby's footprint in pink or blue. So, these pregnancy announcement ideas are a great way to share your good news with family and friends.
24. Message on the mirror
There are many ways to write a pregnancy announcement, but using a mirror might just be the cutest one. If you have a light-colored wall and a mirror in your hallway this is a creative way to announce your pregnancy. Use white chalk on your wall and mirror and write "We're pregnant!" vertically from top to bottom. You can also write a personal message from you and your partner at the bottom of the mirror saying "We can't wait to meet our new baby!"
25. Draw on your belly
There are many ways to announce a pregnancy and one of the best is to use your body. Take a marker and write on your swollen belly "We're having a baby!" This idea is perfect if you want to keep it a secret from everybody. Wear some baggy clothes that can hide your bump while you're writing this message on your belly. After you are done with this, prepare for the big reveal and take off your clothes so everybody can read what you've written.
26. Message in a bottle
This is a great idea if you're a fan of romantic movies and novels. Go to the beach/park/garden with your partner and create a vintage style photo announcing your pregnancy. You can use your baby's ultrasound as a background or write "We're pregnant!" on a chalkboard. After taking the photo, take an old glass bottle and write your pregnancy announcement on a piece of paper. Now put the message in the bottle and throw it into the sea/lake or even a river, so you can create some real "Message in a Bottle" effect.
27. Use your pet
If you have a pet dog or cat, this is the perfect way to announce your pregnancy. Take some photos of your furry little friend and put them on a poster board with the text "We're expecting" written in crayon/marker over it. If you don't like that idea, simply write the message on their belly instead of on the poster board. If you don't want to use your pet, think about getting a stuffed animal instead and draw on its belly with a marker.
28. My Little Pony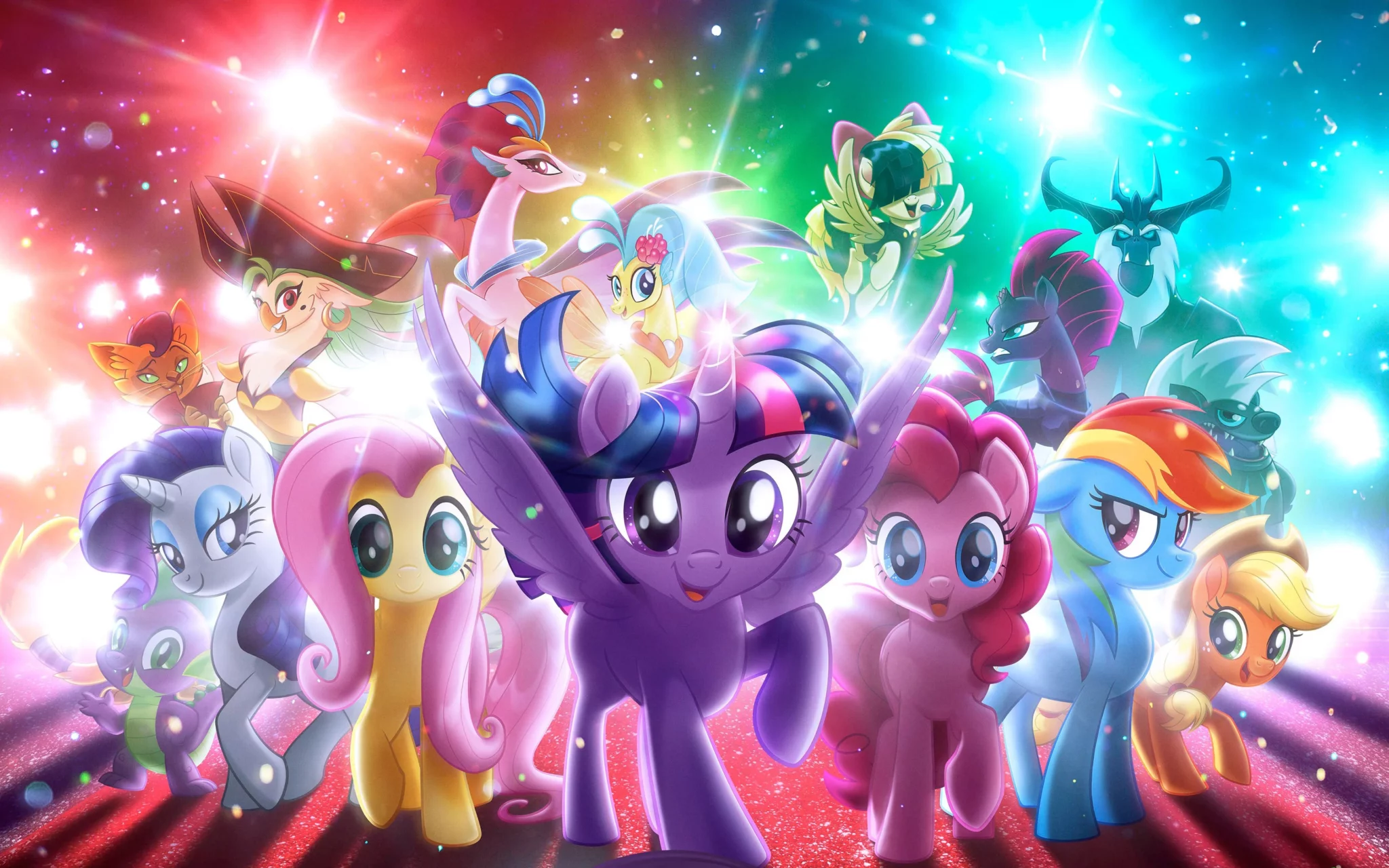 If you're a fan of the "My little pony" cartoon this is one of the best second pregnancy announcement ideas for you. Use different color markers to draw on your skin the characters from the cartoon. Be careful when you are drawing on yourself with markers because if you make a mistake, there is no way to erase it.
29. Use temporary tattoos
This idea is great for people who want to do something fun and cute but don't have enough time or they can't draw anything on their bodies. Buy a pack of colorful tattoos and put them on your belly or feet/ankle. In case you don't like the tattoos after you use them, simply remove them with some baby oil or an adhesive remover. Since these tattoos are water-resistant, they will stay for a long time and everyone who sees you will know you're pregnant.
This is a great idea for creative people who like to be the center of attention. Simply go to your personal profile and update your status with something like "We have big news coming soon!" or "We're expecting our second baby!" Now that you've announced it on Facebook, tell all of your friends that you've posted the news on your profile and that they can't wait to find out what you're expecting.
31. Make a "two-bucket" pregnancy announcement
This is an idea that might seem abstract at first but it's pretty cute once you get the point. The idea is to fill two buckets with pink or blue balloons depending on your baby gender and hang them in front of your house so everyone can see them from the street. On two buckets write this announcement: "Our family is expanding! Expecting a baby!". Then fill the buckets with balloons and hang them up on your front porch near the door.
32. Use emoji pregnancy announcement
Emoji small digital images and icons used to express an idea or emotion are very popular. So it should be no surprise that they can also be used as a great second baby announcement. Since we all know how to use them, there's nothing to explain here. Just create this message: "Coming soon! second baby" and take a picture. Though it's not the most creative way to announce your pregnancy, it can be done quickly and even without thinking.
33. Use a handwritten card
If you feel like going old school and want to give your pregnancy announcement a vintage look, use a handwritten card for this one. You can make a template in Photoshop or Illustrator and print it on parchment paper or any other thick paper. Write the following message on them: "We have some news!". And then on the backside draw some arrows pointing toward your belly.
34. Use a cup of coffee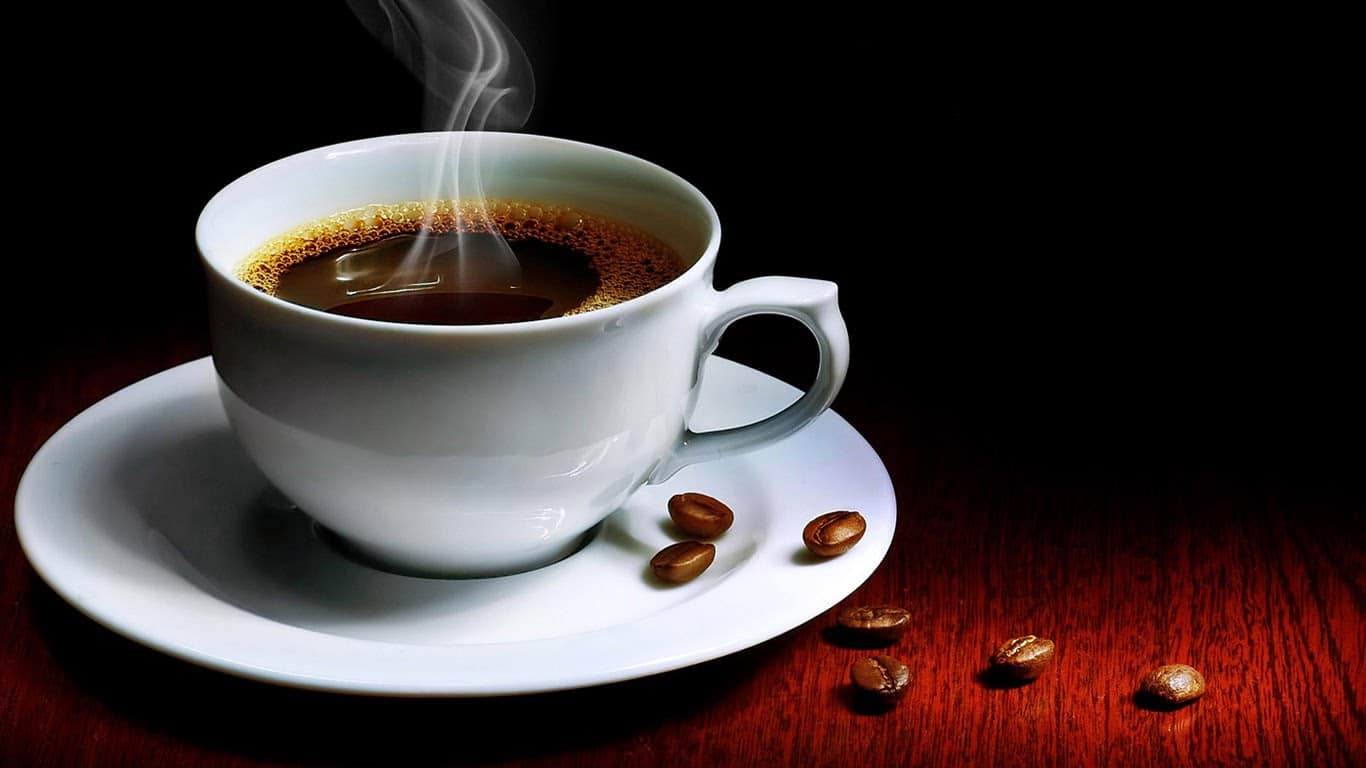 This is a simple idea but is very often overlooked. If you are looking for some creative way to announce your pregnancy without using texts or pictures then this might be the best option for you. All you need is a hot cup of coffee and a cute little baby beanie. Take a photo of yourself holding the cup in one hand and on the other side holding the beanie. Then upload this photo online and post it with the announcement: "I'm ready to meet you!"
35. Use Baby food
This is another simple idea that can turn out to be very impressive if you do it in the right way. Take a photo of your growing baby bump and write this announcement on it: "Forget what you think you know about me… I'm expanding!" Then take one cupcake of dough, add some blue food coloring to it and bake your own baby food to eat during the photoshoot. After making the cupcakes, arrange them in a box and take your first picture with your bump surrounded by tiny blue cakes. The result will be impressively cute!
36. Lottery-Themed Announcement
If you are a lottery lover who often uses instant games to check your numbers this one is for you. You can make an adorable pregnancy announcement with a picture of yourself holding a ticket and the text: "I've been playing it safe…Now I think it's time to buy a ticket!" Therefore, add your baby's footprint to the ticket and send it to everyone you know with this announcement.
37. Park a Stroller in the Garage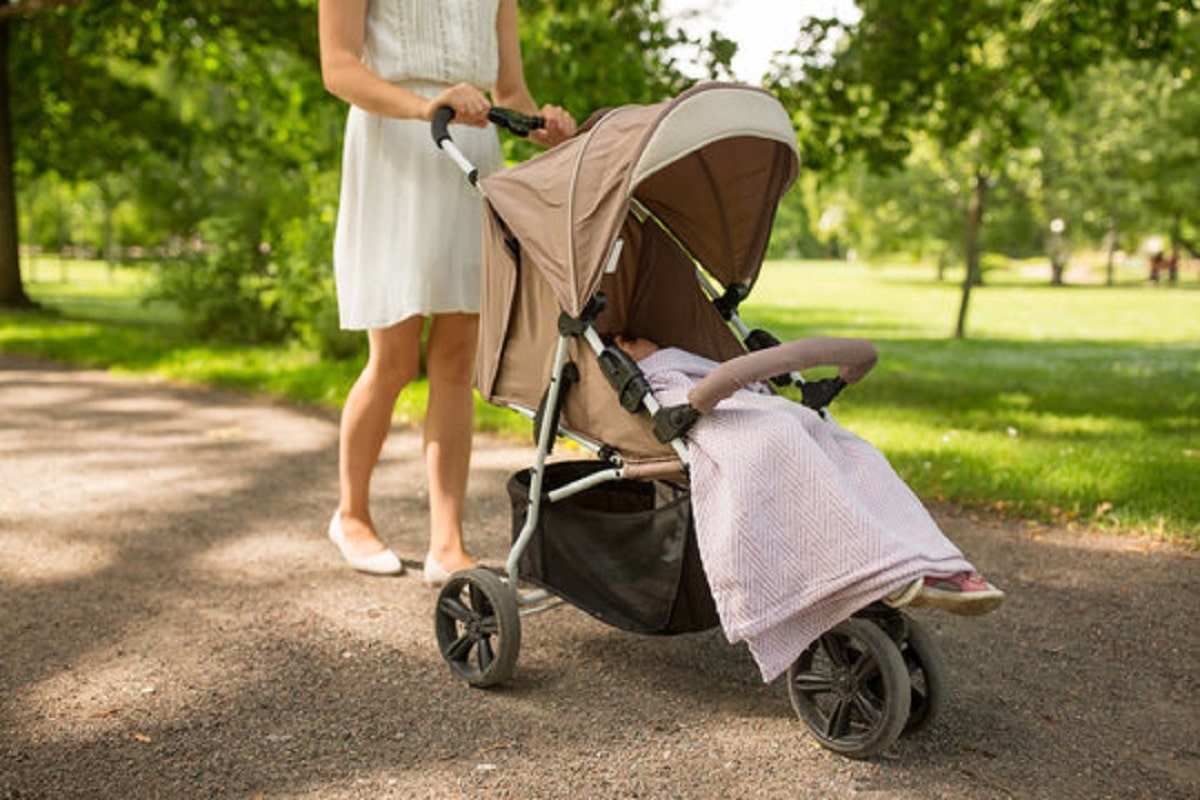 If you have a driveway or a garage, this idea might be perfect for your pregnancy announcement. Park a stroller in the corner of your garage and write this announcement on it: "Something new is coming!" Then simply take a photo of the stroller with howling dogs nearby to make the scene cuter. However, you can also take the dogs out of this picture if you want to make it even more simple.
The Bottom Line
Therefore, whether you go for a funny or sentimental announcement, make sure to capture the unique personality of your growing family. There is so much anticipation and excitement as you prepare your home for this new addition. One of the most delightful moments in pregnancy is when we find out what gender our baby will be, which can often lead us to create our perfect nursery theme based on that information. In the above, we have compiled 37 best ways you can announce your second child's arrival with style and class. We hope this list of second baby announcements gave you some inspiration. No matter what kind of announcement style or idea you choose, the most important thing is to get creative and have fun with it. If you have any queries regarding the above context then feel free to reach us through a comment section below.