When it's time for a baby's arrival the most time-consuming thing to do is to throw a baby shower. It could be either for your family member or for your friend. To uphold the tradition of throwing the best and most unique baby shower you must know different ideas. Don't you worry because we are here to offer you the great ideas that you can use to throw a baby shower?
Why Throw a Baby Shower?
To bring together all baby mama essentials and show a sweet gesture to support the new mom, people throw a baby shower. It is a new journey of starting out as parenthood. Baby showers are not only for mothers but also for fathers to know to celebrate their newborn. All the baby essentials are brought together as gifts for the baby as well as for new moms. The impending birth of a newborn is celebrated by the family and friends and it provides emotional support to the mother.
Which are the 10 Innovative Ideas to Throw Baby Shower?
Once you know the purpose of throwing a baby shower you must start gathering the ideas. When all the work of throwing a party is on your head, you must prepare for the best. You can use Baby Shower koozies for serving drinks when you are having any event related to a baby shower. Here are some of the best and unique ideas for you to throw a grad baby shower and make the mom feel special in her weary days.
1. Plan a Buffet
If you are planning to have a hassle-free baby shower then you can plan a buffet. Invite your friends and family to lunch or dinner and enjoy simply having great food. Add on a cake-cutting ceremony to your buffet and make it worth remembering. The baby mama will get proper rest when there is no extra chaos around her.
2. Pamper Baby Mama
Spend the day relaxing with the new mom-to-be. Arrange a spa day with some tea and food and enjoy each other's company. A simple yet elegant way to celebrate and appreciate a new mom. Pamper her and take extra care for one day and she will definitely feel special.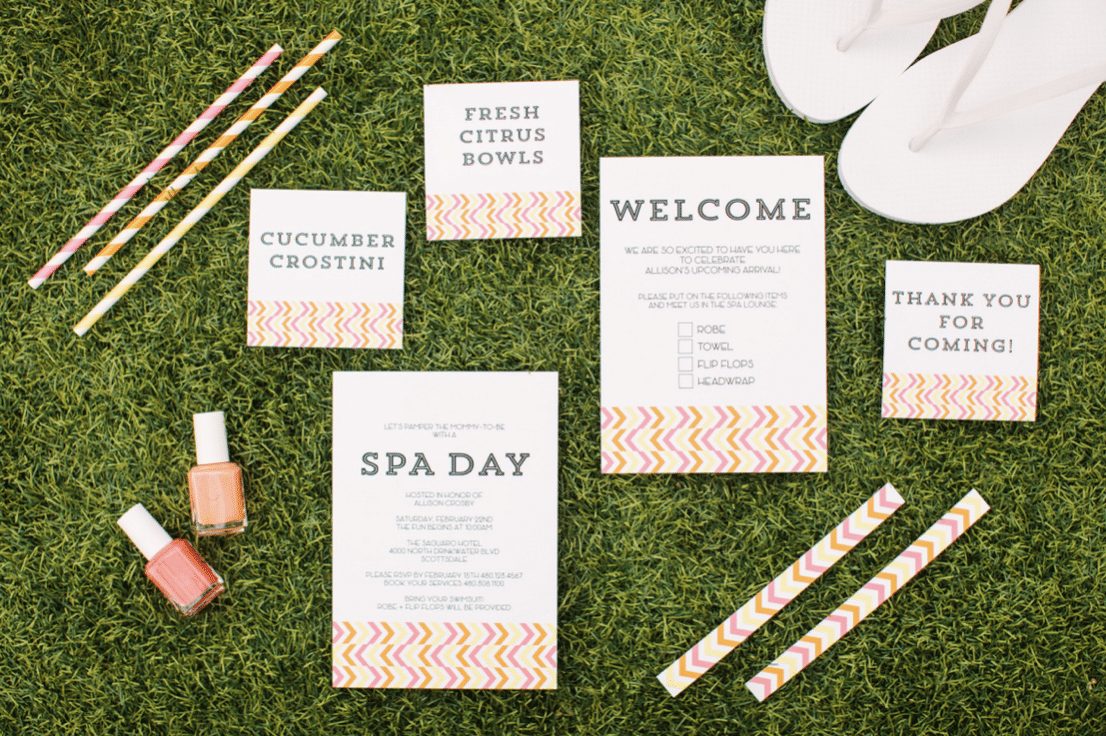 3. Host a Brunch Shower
The most tidiest and amazing idea is to host a brunch party. A fresh day with fresh brunch to celebrate the fresh start of a mom. Pick an easy menu with tea or coffee and casseroles and call it a day. The most appropriate timing is between breakfast and lunch to have a brunch with perfect settings.
4. Go on the Theme
You can make the baby showers fun by choosing a specific theme. The decoration and food along with the costumes can be on a particular theme. There are many themes that you can follow like bohemian, superhero theme, floral theme, or anything that you want.
5. Virtual Baby Shower
Do not want to gather more people? The best option for that is to host a virtual party. You can gather all your friends and family virtually by sharing an online link. Everyone can join the link and you all have a virtual party with drinks and food at your end.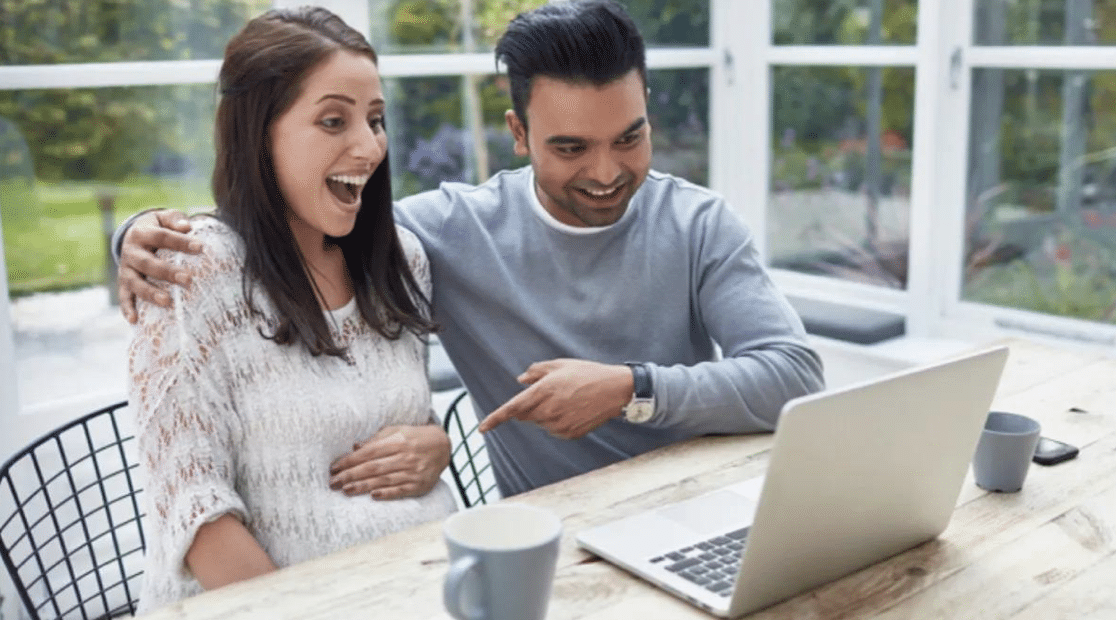 6. Pool Side Baby shower
Arrange a poolside party with some booze. You can arrange a corner decorated for baby mom and all of you can dress up in comfy casual outfits. A poolside party with games in the pool and chilling vibes is never a bad idea.
7. Co-Ed Shower
Plan a shower with daddies as well. Mostly the showers are only for moms but include a couple of games with food and drinks and invite all dads to the party as well. A notch up from the tradition is a great idea. Decorations must be neutral and arrange a variety of drinks and food.
8. Baby Sprinkler
When you do not wish to gather a lot of people around but still want a baby shower then you can throw baby sprinklers. A smaller yet enjoyable version of showers. This party does not include giftings but you might encourage your peers to bring a small gift for the new mom and baby.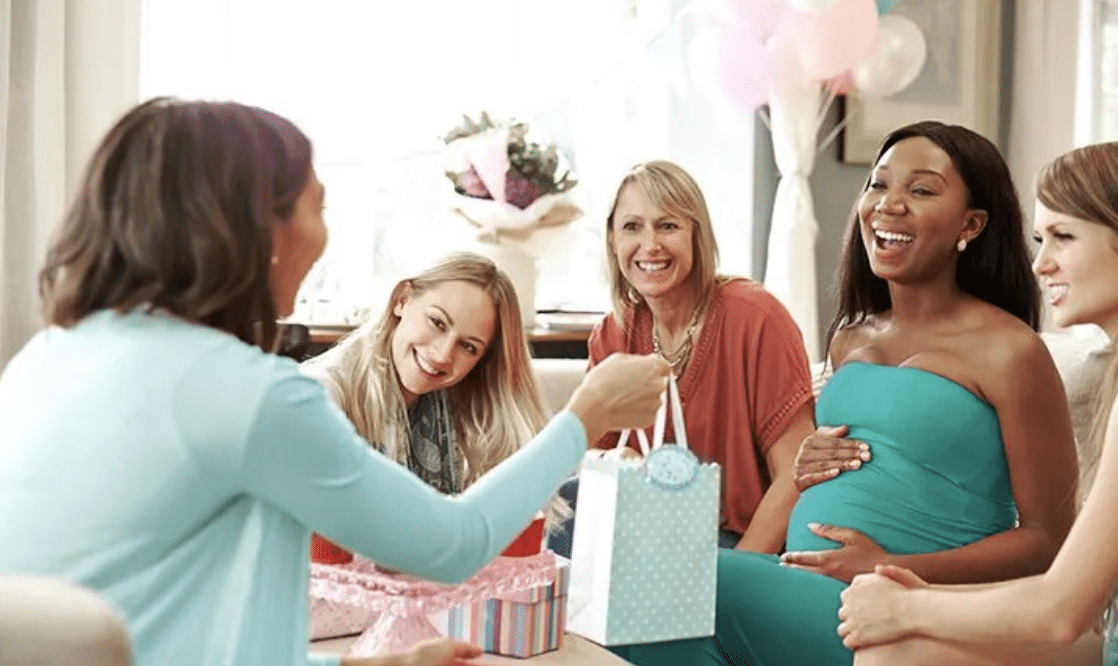 9. Arts & Crafts
Following the same old same role by throwing a simple baby shower are boring. You can plan out a new of celebrating the new moms and babies by planning an arts and craft session. Make the best out of the waste. Include dads as well and make it more fun. You never know the outcome!
10. Girls Night Out
Planning with a bunch of old friends is always fun. You can host a party without booze and run across the town by trying out the best dining. All the girls dressed up and dolled up to explore a great night out is one of the best ideas for baby showers.
If you are newly married and searching for some great favors for your wedding reception, then you can use koozies for wedding.
Wrapping Up A Baby Shower!
Wrap it up with gifts and lots of blessings for the new journey that your friend or sibling is going to face. Well, the babies are new cute chaos in the house and the moms can have fun before that. Use one of the best ideas and throw the most memorable baby shower for your new mom-to-be.