To help you out in choosing fun and functional baby shower gifts, we performed thorough research on the most suitable, cute, and useful baby shower gifts. Below is a list of suggestions to boost your creativity and inform you what to buy for expectant parents of either a boy or a girl.
Wearable Baby Blanket
A wearable blanket is an extremely useful item for parents. It is way safer to use compared to regular blankets while providing comfort and safety for the newborn. Moreover, they are not a very obvious gift choice so it'll be quite a nice surprise for the parents. We recommend you check the Cuddle Club baby clothing collection where you can find cute wearable blankets in different designs.
What makes a wearable blanket an awesome gift is all the perks this item provides. They are made to promote safe and calm sleep, they're designed with zippers that allow quick and easy diaper change and most importantly they can not be kicked off by the baby during sleep ensuring they are comfy and warm. With this gift, you are also gifting peace of mind to a tired parent that can be rest assured the baby is safely sleeping.
Baby Shower Video Montage
Another unique gifting idea we can't miss is a baby shower video montage. Whether you're a family staying far away or a close friend planning a perfect surprise for the parents-to-be, virtual baby shower wishes can be the perfect gift. Bring all your family members or friends together and create a small video with your lovely wishes for the parents-to-be. You can share your text messages, custom photos, and music through the video. This baby shower video message is something they would cherish forever. You can also add a personal touch to the video to make it even more memorable for the couple. Trust us! The parents-to-be will love this gift and keep it for years to come.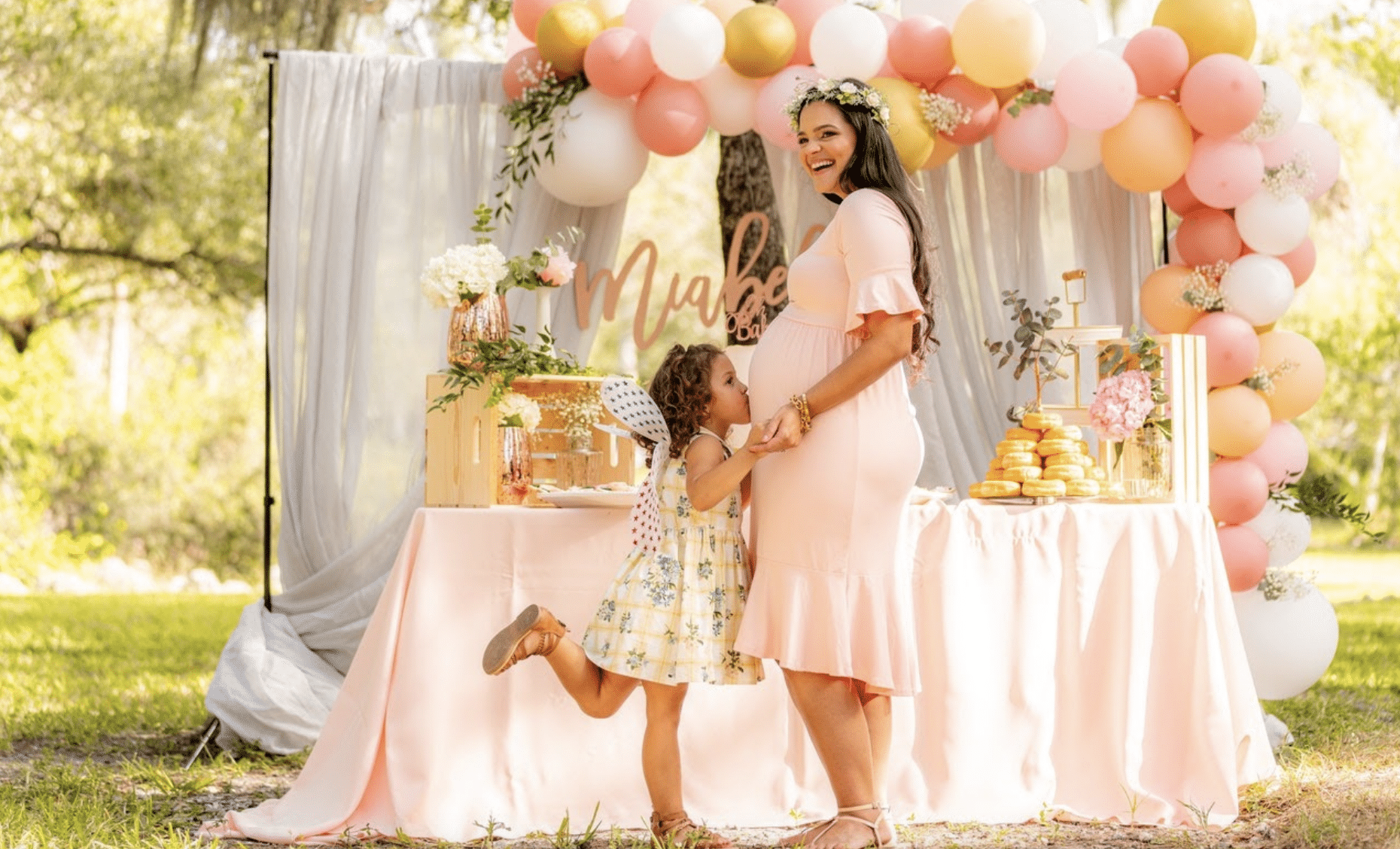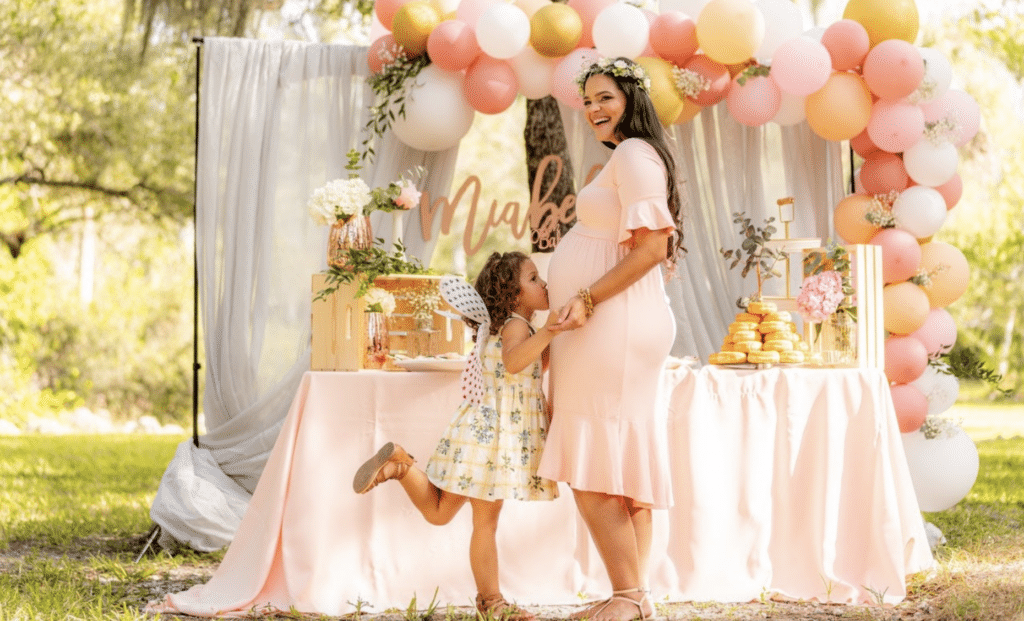 Baby Bath Support
If you are opting for a useful gift, a rinse baby bath support would be the best option since it will make the parents' lives easier taking into consideration the helpful functionality of this item. The mesh design that is installed in these bath support items provides a good body posture and allows for the runoff to drain easily. It will immensely help the parents during the baby bathing time and you'll be saving them some money on essentials they must purchase either way.
Sleep Soother Sound Machine
This gadget is designed to put babies back to sleep with the soothing sounds parents make so the parents don't have to do it themselves. It's a revolutionary item that you can proudly present as a gift to a baby shower and the parents will be tremendously grateful for all of the nights of good sleep they can get having this device in their home.
Baby's Bed Linen
Another practical and awesome baby shower gift you can definitely never go wrong with is the bed linen. Nothing but the best for the precious little human! The linen is naturally wicking breathable and anti-microbial fabric so it will keep the baby cool and fresh even during the hottest summer nights. There are a lot of brands that produce eco-friendly and sustainable bed linen products from which you can choose. The bed linen makes the baby's sleeping environment more comfortable, soothing, and it's perfect for a good night of sleep. Additionally, you can find cute designs that will transform the nursery into a soothing and fun place for the baby.
Fuzzy Baby Shoes
What's cuter than a pair of tiny, fuzzy baby shoes? Probably nothing. If you are going to a baby shower where the mother already has all kinds of gifts, this would be the perfect choice for the occasion. You can find fuzzy boots for boys and girls, with different prints and designs, depending on the preferences.
Onesies Set
You can never go wrong with a set of onesies. Its silky soft materials provide comfort and coziness to the toddler and they wear them every day. They are probably the most useful and functional baby shower gift since the baby will be inevitably using this set of onesies daily. If you want to make the gift more personalized, find someone that can help you print out something on the fabric for fun. Maybe the baby's name or funny line will make the gift customized and special.
Snuggle Pacifier
The parents always struggle with their little ones when the time comes to choose a pacifier. Some babies accept the pacifier the parents bought, some babies are very picky and will not always tend to use it. It's a good practice to have a few pacifiers around in case your toddler refuses to use one, so you always have another option. The snuggle pacifier is a type of pacifier that has a detachable animal that is said to distract, lull, and calm the baby. It's a creative and thoughtful gift for boys and girls, all of them will love it!