Maternity photography is a beautiful way to capture the joy and excitement of expecting a baby. Maternity photographs can be taken at any time during your pregnancy. But most people choose to have them done in the late second or third trimester when the belly is really starting to show. For a DIY maternity photo shoot you can hire a professional photographer. A maternity photographer will help you to capture your beautiful bump in all its glory.
Most expectant parents can agree that there's nothing quite like capturing your pregnancy on camera. Maternity session photos can be one of your most cherished family heirlooms. Pregnancy is the journey of serval emotions and stages and capturing each phase and the feelings that come with it can be priceless. For a memorable maternity photo session, mom-to-be should follow some guidelines to have outstanding maternity pictures.
For capturing a beautiful moment of pregnancy is necessary for an expectant mom to be relaxed and comfortable in front of the camera. In this blog, we will provide you with the best maternity photos tips to help you capture the special moments. Whether you're planning to do a DIY maternity photo shoot or hire a professional photographer, these tips will help you get the most amazing shots possible. From finding the perfect outfit to nailing the lighting, read on for everything you need to know about getting gorgeous maternity photos.
Tips to get captured Maternity Moment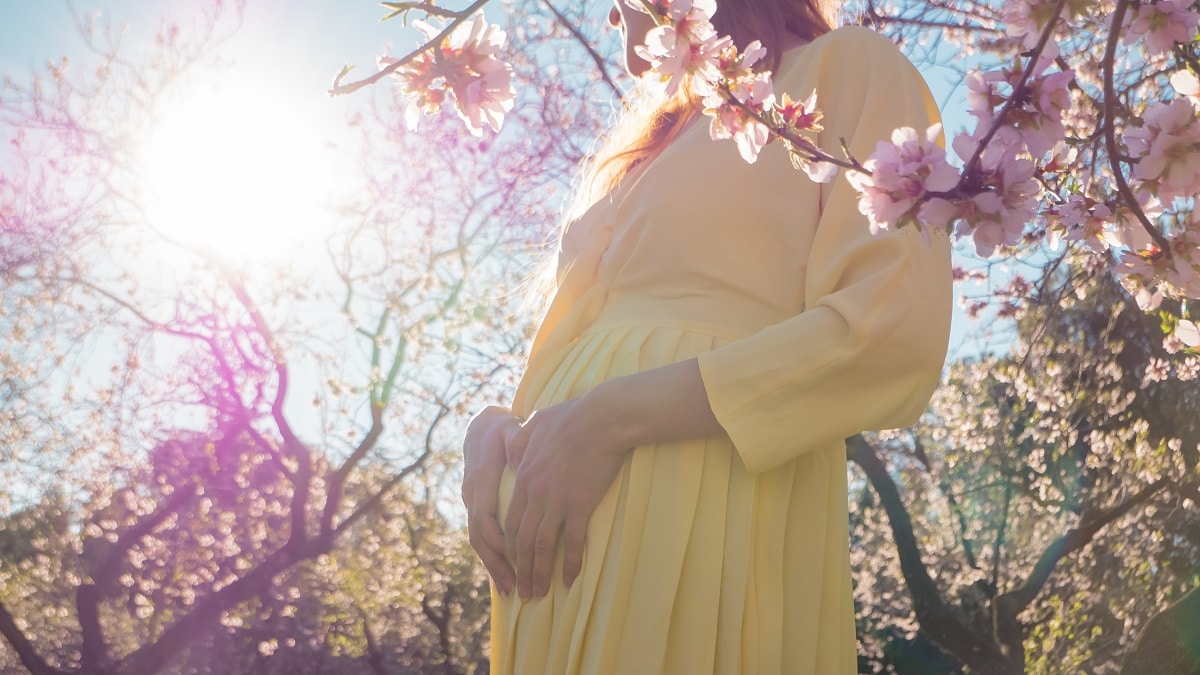 Maternity photography is a wonderful way to capture the beauty of pregnancy and to preserve those memories for a lifetime. For pregnant women, this experience can be very emotional. So it is important to capture the moment in a way that feels natural and authentic. If you are planning to have maternity photography done, below are some tips to help you get the most out of the experience:
1. Be On Time
As maternity clients, you are likely to have a very specific time window during which you will be available for photos. Make sure your photographer is aware of this and arrives on time to ensure that you get the most out of the maternity session. So many women only have a few months to show their baby bump and the last thing you want is to rush through your session. Moreover, being punctual for your photoshoot is the first step to getting amazing maternity pictures. Because when you arrive on time you get more time for preparation and ideas for a maternity photo shoot. So, for your own maternity photos, it's your responsibility to be on time to get memorable photos of your pregnancy.
2. Wearing comfortable clothes
For maternity photography, it is best to wear comfortable clothes. You don't want anything too tight-fitting or restricting as you will likely be moving around a lot. Baggy t-shirts and loose-fitting pants are perfect for this type of shoot. You may also want to consider bringing along a few different changes of clothes in case you want to do some outdoor shots as well. For each maternity sessions pregnant mom should bring a few more clothes, like a dress, skirt, panty or bra, scarf, etc. to change in an outdoor photoshoot. For beautiful shots, the full-frame camera is a good choice for capturing photos of a pregnant belly.
3. Prepare Camera lenses
For maternity portraits angle, you will likely want to use a wide- lens to capture the pregnant belly in all its glory. This type of lens will help to create a sense of scale and make the baby bump look even more impressive. If you are shooting outdoors, you may also want to use a lens with a large aperture to create beautiful natural backgrounds. But if you go with an indoor location, your photographer might have different ideas for lens selection. Also, for newborn shoots make sure eye contact is captured between the newborn and the parents. Photos with good lenses contact are intimate and personal shots that will be cherished for years to come.
4. Practice Camera settings
A photographer, who is experienced in maternity photography, will know how to set up their camera to take beautiful pictures of the pregnant woman. However, you can also help by practicing camera settings before the shoot. This way you will be more familiar with how your camera works and what results to expect. The shutter speed, ISO, and aperture all play a role in how your maternity photos turn out.
So it is important to understand these settings and how they work together. If you shooting indoors on your own then you should have to use a tripod and slower shutter speed so that you don't get any camera shake. If you are shooting outdoors during the day, you will want to use a higher shutter speed to avoid blur. But make sure the focal length of your lens is long enough to capture the whole scene. Furthermore, good lighting is also important for maternity photography. So if you are going with indoor shooting, try to use window light or artificial light sources to achieve the best results.
5. Plan your compositions
Before you start taking pictures, it is important to plan your compositions. This means thinking about the angle you want to shoot from, as well as the different poses and expressions you want to capture. It can also help to have an idea of the type of finished image you are looking for. For example, if you want a more editorial look, you might want to try some posed shots with the mother-to-be standing or sitting. Or if you want a more natural look, you could try shooting candidly as the mom-to-be goes about her day. If you are a photographer then make sure your pregnant client knows what you are looking for and have an idea of the kind of images she wants.
6. Use Props
Props can be a great way to personalize your maternity photos and help tell your story. Some popular props include flowers, scarves, and baby shoes. If you have a specific idea in mind, make sure to discuss it with your photographer in advance. This will help ensure that they are able to capture the desired shots. For the newborn session maternity shoot props are not used very often but a few simple props can add a lot of interest. Using props is a great idea for a new mom and it will make her feel special. If you go with these maternity photography tips then make sure the body language is compatible with camera movement and emotion.
7. Don't forget to show a pregnant belly
The maternity photo shoot is all about baby bumps. So make sure to capture the moment by including close-ups shots of the expectant belly. As we said above you can either have the mother stand in front of a plain background or use props to add interest. Just make sure that you don't forget to show off this beautiful bump. If the client's hands-on belly shots don't show the belly well enough, then ask them to hold their stomach in or out for a more pronounced look. For arriving new baby pictures besides maternity pictures, ask the family to bring the baby's coming home outfit. The nude photography of maternity is also popular for the artistic and conceptual expressions it brings. So, you can also choose not to include the belly if you go with nude maternity photos.
8. Learn serval maternity poses
There are a few maternity poses that are popular among photographers. However, it is important to tailor these poses to the pregnant woman's body type and comfort level. Some of the more common maternity poses include the silhouette pose, the natural pose, and the advanced pose. The silhouette pose simply involves having the pregnant woman standing in front of a light background with the sun behind her. This will create a beautiful silhouette effect. The natural pose is just what it sounds like- having the pregnant woman pose in a way that looks natural and comfortable. And the advanced pose is a more playful and elaborate pose that usually involves props or furniture.
9. Bring out your emotions
Maternity photography is all about capturing the emotions of the moment. So don't be afraid to let your feelings show in your photos. Laugh, smile, and cry- it all adds to the beauty of the pictures. Plus, these emotions will be remembered long after the baby has been born. In the first pregnancy photo shoot, emotions are running high and at the same time, you have to be careful with your poses. Maternity portraits are about capturing natural expressions and timeless moments. Moreover, when you have a maternity session wearing your emotions as your pride, it will be for your child's album and for your own personal photo diary.
10. Find locations for maternity shoot
Once you have practiced with your camera settings, it is time to start scouting for locations for your maternity shoot. This may be tricky if you are not from the area where the pregnant woman lives. However, a little bit of research online can help you find some great locations that will fit the bill. Try to find locations that have some natural light beauty, like a park with lots of trees and greenery, or a beach with dramatic landscapes. If you are shooting indoors, then look for a client's home interesting rooms with lots of textures and patterns. For example, if you are shooting in a park, you can use a picnic blanket as a backdrop or if you are shooting at the beach, use the sand and waves as a backdrop.
11. Take short breaks
When you are pregnant, it is important to take short bathroom breaks. This is especially true during the last few months of your pregnancy. So if you are doing a maternity photoshoot, make sure to take a break every now and then to go to the bathroom. This will help keep you feel comfortable and relaxed during the shoot. For taking a shot of the mother-to-be during the pregnancy, use a wide lens and capture her from the waist up. However, the breaks help to avoid any uncomfortable moments during the photoshoot. So, it will help you to get memorize the surroundings and poses as well.
Best Ideas for Maternity Photo Shoot in 2022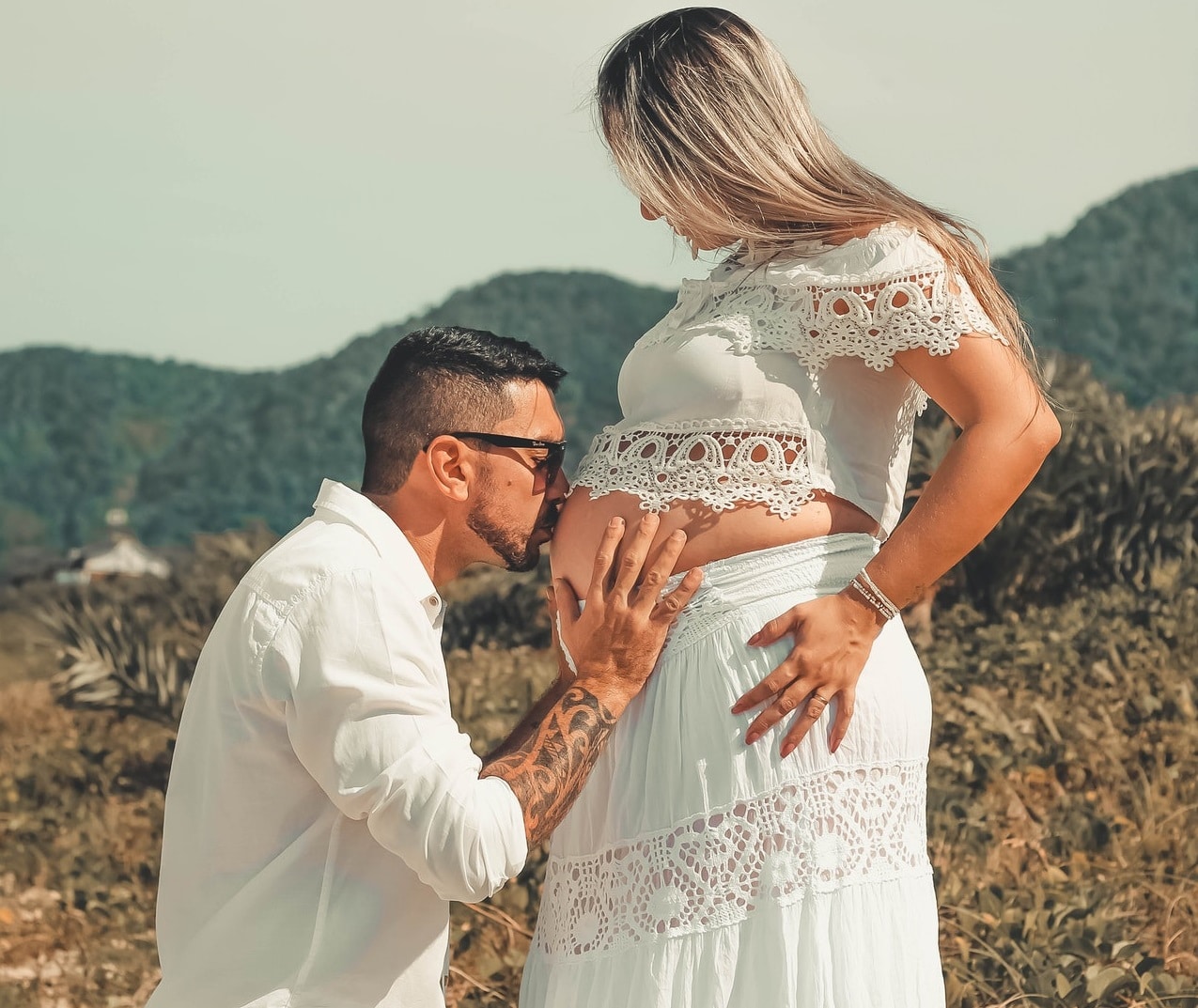 Pregnancy is a golden hour for every woman and capturing these moments with your camera can be an amazing experience and a beautiful way to remember the journey. For a maternity shoot having great poses and ideas are important. Posing for maternity images is different than any other kind of photography. Maternity portraits are all about capturing the beauty of a pregnant woman. However, since not every woman is comfortable in front of the camera that's why the few tips on how to make poses for maternity photography are essential. Below we have outlined the ideas for the new parents or their growing family members and they are:
1 Standing and sitting poses:
Most of the pregnant women are photographed while standing or sitting. For a standing pose, the woman can stand with her hands on her big belly or put her hand on a partner's shoulder. This pose will show the size of the baby bump and make it look beautiful in pictures. For a sitting pose, the woman can sit on a stool or chair and cross her legs or put one leg on top of the other.
2 Shoot Dad with a huge belly:
This is one of the great ideas for maternity photography that will capture the moment beautifully. The father can be photographed with the baby bump to show how the little one is growing inside the belly. This will be a memorable picture for the whole family. The close-up shot with dad's hand on the belly will be a great capture too.
3 Walking maternity photos:
For this pose, the mom-to-be should wear flowy clothes and just walk around. This is a very natural maternity photoshoot and it will capture the beauty of the expectant woman in her everyday moments. If you choose beach or park as your location, then the photos will come out even more beautiful. But make sure when you take steps, do it slowly to avoid blurry pictures.
4 Maternity photoshoot with baby shoes:
For this maternity photo idea, you will need some baby shoes. You can either buy new or use old ones. Put the baby shoes in front of the mom-to-be and have her hold them. For maternity sessions with shoe poses, the expectant mom can also hold a toy or anything that is associated with her baby. This will help to create an amazing photograph and will also be a great way to remember the pregnancy.
5 Show off your silhouette:
This is a very simple maternity photo pose that can still look stunning. For this, you will need a flowing dress or skirt and have the mom-to-be stand in front of a beautiful background. This will show off her silhouette and will be a beautiful way to capture her beauty. Moreover, this pose is very easy and can be done by anyone. If you want to add a little more drama to the photo, then you can also add a veil. Also, you can choose to do this pose at sunset for an even better effect.
6 Go with some candids baby bump shoot:
Candid shots are always beautiful and natural. So, for the maternity photography session, you can go for some candid shots. Ask the mom-to-be to just be herself and captured her daily moments. This will give you some really beautiful photos and they will be very natural. If you have a busy mom-to-be then this is the best way to go. Moreover, make sure that you have good lighting if you are going for candid shots.
7 Maternity shoot with siblings and partner:
This is a great way to include the other children and partners in the maternity photo session. For this, you will need to make sure that everyone is comfortable with being photographed. The siblings can be photographed with the mom-to-be and dad can be included in some of the pictures too. If there are any pets around, then they can also be included in the session. This will create a beautiful family portrait and will be a great way to capture the love of the family.
8 Flattering angle moms-to-be:
This maternity photo pose is perfect for those who want to hide their baby bump. For this, you will need to find a flattering angle for the mom-to-be and then have her stand in front of a plain background. This will help to focus all the attention on her beautiful face and figure. You can also use props like flowers or a baby blanket to add more interest to the picture. Furthermore, make sure the clothes the mom-to-be is wearing are not too tight and fit her well for this pose.
9 Go with nature:
If you want to do a more natural maternity photoshoot, then going with nature is the best way to go. Choose a location like a garden, park, or beach and have the expectant pose in front of it. This will give you beautiful photos and will also be very relaxing for the mother. You can also add props to the photos like baby wraps, baskets, or anything that is associated with nature. As well as make sure nature is in bloom to add more beauty to the pictures and the natural light will make the photos even more amazing.
The Bottom line
As well as capturing maternity photos is a wonderful way to commemorate this special time in your life. Maternity photos are not just about the pregnant woman, but also her partner and family. Pregnancy is the time when families come together to celebrate the new life that is about to be born. When it comes to maternity photography, there are a few things you can do to make sure you get the best shots possible. In above tips and poses will help you to capture beautiful maternity photos with ease. We hope these maternity photography tips have helped give you some ideas for how to capture this beautiful stage in life. If you think we need to add some other poses then feel free to share with us in the comments below.