Today, Infertility became a common problem found in 1 in every 6 couples, and IVF treatments are the best infertility treatment useful for the infertile couples who have no baby in their life. IVF is also commonly known as test tube baby, Most of People were unknown about the IVF procedure and even wondered how much a test tube baby cost. According to the recent survey 45% of international couples are traveling to India only for the lowest IVF treatment. It is really a pride for India that the success rate of IVF treatment has been increasing year by year.
What is the IVF Cost in India?
IVF (In vitro fertilisation) treatment is not always expensive. The IVF cost in India varies from one city to another city and from one clinic to another clinic. But it generally ranges from Rs. 95,000 to Rs. 2, 50,000 including the prescribed medications and drugs. In addition, IVF cost in India is so affordable as compared to other western countries. So most of infertile couples migrate to India for the search of the Lowest IVF Cost.
List of Average IVF Cost in India in Most Popular Cities
| City Name | Average IVF Cost per Cycle (in Rs.) |
| --- | --- |
| Mumbai | 2,00,000 – 3,50,000 |
| Delhi | 1,00,000 – 2,15,000 |
| Bangalore | 1,50,000 – 2,25,000 |
| Chennai | 1,35,000 – 2,50,000 |
| Hyderabad | 90,000 – 1,30,000 |
| Nagpur | 80,000 – 1,20,000 |
| Kolkata | 1,00,000 – 2,20,000 |
| Ahmedabad | 90,000 – 2,50,000 |
Benefits of IVF Treatments in India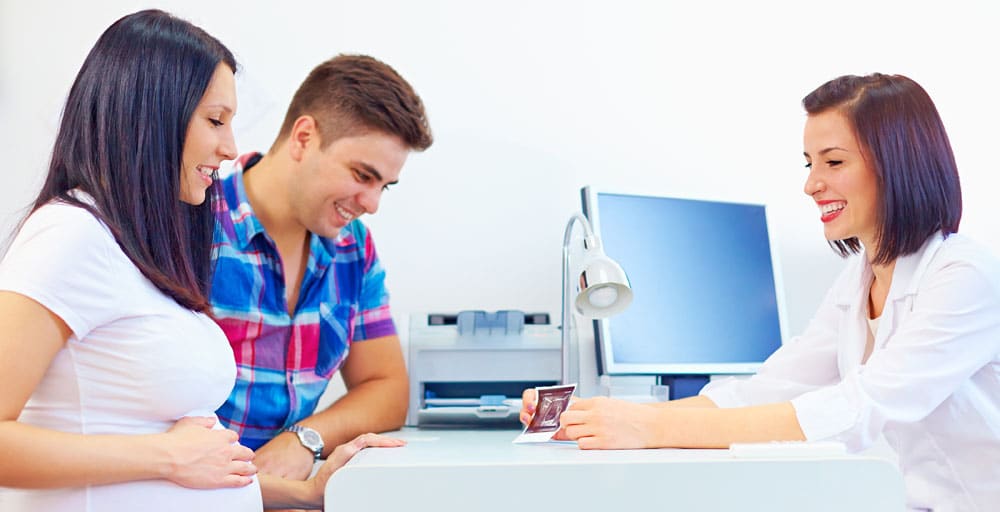 There are immense benefits of IVF treatment in India and couples around the world are traveling towards India for seeking advanced ART treatments. There is a lot more to medical tourists from all over the world for excellent fertility treatment. In these years, this fastest growing fertility tourism is one of the tourism, which gives disadvantaged couples the best and the best way to travel in the world. Here are some ways why India is on the top notch country for IVF treatment.
IVF Success Rate in India
IVF Success rate in India depends on the age of woman, the cause of infertility, type of infertility, type of fetus transferred, the quality of sperm and whether it uses self-egg or donor egg. The success rate is higher when using frozen embryo than using the fresh embryos. Here is the survey Result of women who opted for in vitro fertilization (IVF) using new embryos. Find the percentage of IVF cycles resulted in a live birth was:
32% Success Rate for women aged under 35
28% Success Rate for women aged between 35–37
21% Success Rate for women aged between 38–39
14% Success Rate for women aged between 40–42
5% Success Rate for women aged between 43–44
2% Success Rate for women aged 45 and over
Budget-Friendly IVF Packages in India
The IVF treatment cost in India is much more affordable than in western countries. Besides, the IVF centers in India allow patients to select their budget friendly packages which are designed in accord with their infertility.
Price of Basic IVF Treatment: In this package, the couple can get only one IVF cycle without the advanced services of gametes. The average IVF Treatment cost in India is approximately Rs. 1,00,000.This price may be increase up to Rs. 2,50,000 for one cycle of the treatment.
Price of Advanced IVF Treatment: This pack covers all the additional services that are mandatory or in some cases recommended by the IVF doctors. Treatments like TESA, PGS, ICSI and FET are included in it. ICSI treatment will add an additional Rs. 1,40,000 to Rs. 2,50,000 where FET (Frozen Embryo Transfer) procedure will add about Rs. 1,10,000.
Factors That Influence IVF Costs in India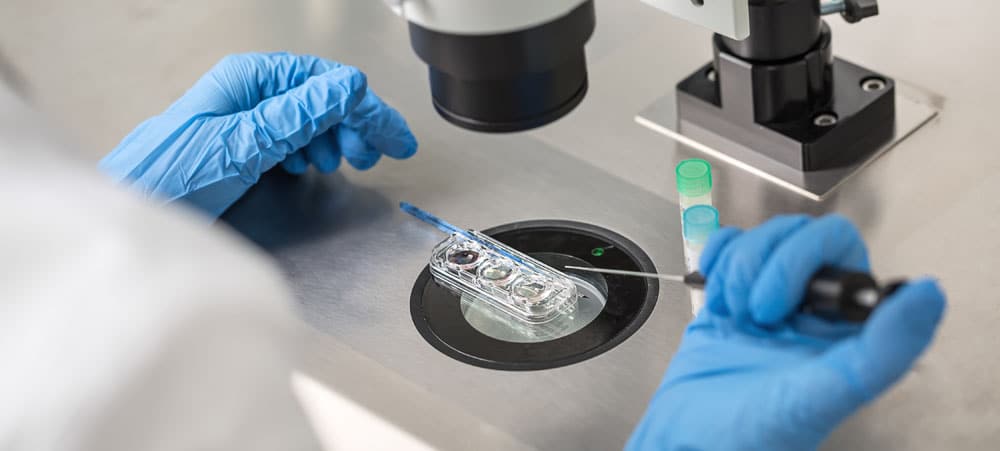 Age of woman and Number of cycles
A woman under the age of 35 years is 32% of successful pregnancies with her first IVF treatment, while more than 39 women may need IV or IVF treatment to get pregnant, the most important factor for determining the age of women is the success of IVF treatment. Women under the age of 35 have 32 percent of successful pregnancy with their first IVF treatment, while more than 39 women may need IV or higher treatment for pregnant women. It is important to include it in your calculation to avoid the financial (and emotional) stress of unexpected repetitive IVF treatment. You can also use a few simple tips to increase your success. Some clinics offer several-cycle IVF expense plans, which work cheaper for older couples who need many IVF treatments.
Egg or sperm donor
Dosage sperm or egg or both may be needed in a joint with low fertility levels. The cost of donor sperm is usually about Rs. 8,000 to Rs. Up to 12,000. The cost of donor egg for IVF treatment is very high and it is Rs. 28,000 to Rs. May be up to 42,000.
Fetus donor
Sometimes a donated fetus is recommended for a couple, where one or both partners have a serious health condition that has the potential of inheriting their children. In such cases, donation is usually donated to the fetus who successfully completed their reproductive treatment. The cost of donor fetus for IVF treatment is very high and it is Rs. 36,000 to Rs. May be up to 54,000.
Frozen fetus transfer
In some cases, couples choose to stabilize the fetus from IVF so that they can thread and transfer the woman's uterus and move to the couple's facility. The cost of frozen fetus transfer (FET) might between Rs. 20,000 to Rs. 30,000 rupees. However, if a woman cannot take a child, she does not cover the surrogacy expenses.
TESA
TSA (Testicular sperm aspiration) is a sperm desire and extraction process, which is often recommended for men who have sterilized Vasectomy but still want to make children. This is a 30-minute small process that is done under local anesthesia, where fine needles are used to remove sperm directly from the rash. T.E.S.A costs Rs. 12,000 to Rs. It is between 18,000.
ICSI
An ICSI (Intracytoplasmic Sperm Injection) process is usually done on the issue of male fertility issues, such as the number of sperm or the number of weak sperm. In this process, sperm is injected directly into the egg and it increases the likelihood of successful fertilization. ICSI costs Rs. May be up to Rs 20,000 to Rs 45,000.
Some Surprising Facts You Should Know About IVF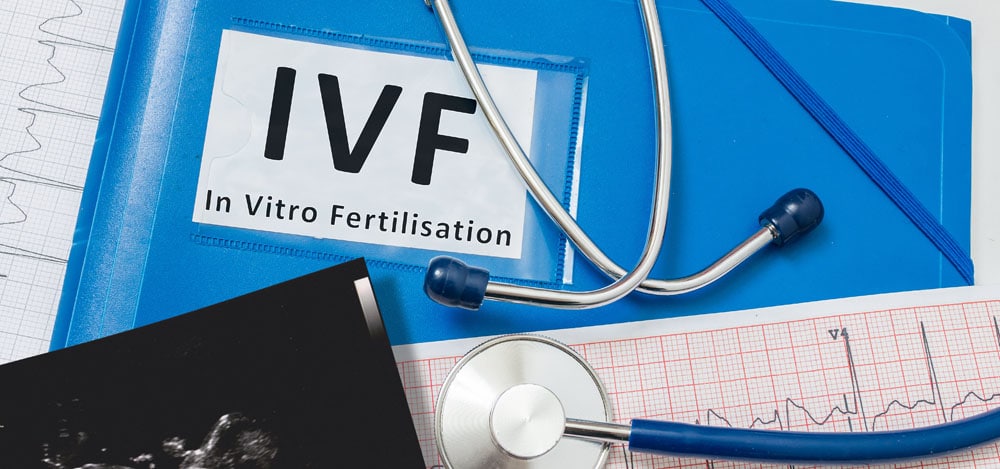 In Vitro Fertilization (IVF) has been since the late 1970's.
Around 6 million babies have been conceived worldwide through IVF.
Louise Brown who is born in England in 1978, was the first Test Tube Baby.
Daljinder Kaur is the World's Oldest Mother with IVF Treatment in 2016 in the age 72.
1 in 50 babies are now born using IVF.
Globally around 10 000 people go abroad each year for IVF treatment.
According a Research high protein and low carbohydrate diet in women undergoing treatment can increase the success of IVF.
Age factor influence the IVF Success rate as like: 41-43% for women
The first donor egg pregnancy was in 1983 in Australia.
There are rare Side effects of in vitro fertilization.
IVF is costly process. But most of infertility couples come to India for the Lowest IVF Cost in India.
IVF Treatments FAQ's
[aroham-schema-faq faq_id='1010, 1022, 1024, 1026, 1028′]
Facts About India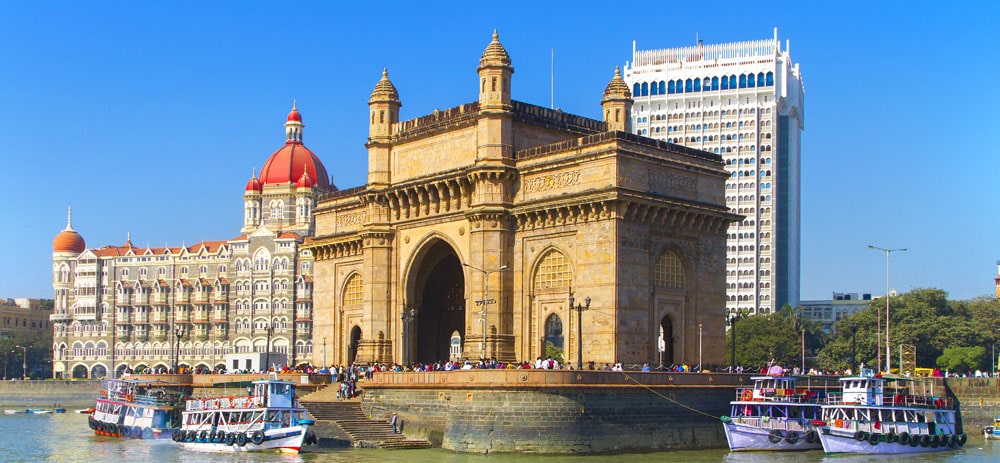 IVF Cost in India varies between Rs 90,000 thousand to Rs 2.5 lakh and may differ in various metropolitan cities including Mumbai, Bangalore, Kolkata, Chennai, Delhi, Hyderabad, Ahmedabad, and Jaipur.
The ancient name of India was the Republic of India.
India is located in South Asia and by Area, it is the seventh-largest country in the world.
India is the second most populated country in the world.
Mumbai is the largest metropolitan city of the Indian state of Maharashtra.
The capital of India is New Delhi.
ISD code of India is +91
The Dominion of India is well known as the Union of India.
The National Capital Region (NCR) in India is the largest agglomeration in the World.
India is a federal union consists of 29 states and 7 union territories
The oldest and holiest city in India in the world is Varanasi
India is bordered by four countries with China, Nepal, and Bhutan to the north-east.
Top metropolitan cities of India are Mumbai, Delhi, Pune, Bangalore, Hyderabad, Ahmedabad, Chennai, Visakhapatnam Kolkata, Jaipur, Lucknow, Surat, Bhopal.
India is the best place for Lowest IVF Treatment with a high success rate.
India has one of the world's largest postal networks.
India has 22 official languages.