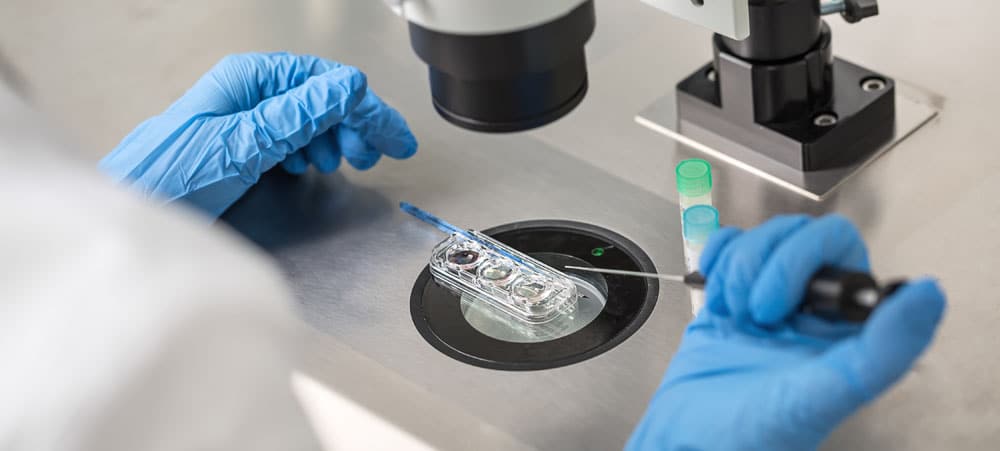 The
average
cost
of
IVF
in
India
for
per
cycle
is 
Rs.1,20, 000
but
it
can
be
as
much
as
Rs. 2
,50,000
or
more. India is one of the most popular destinations in worldwide for In Vitro Fertilization (IVF) treatments with Low cost and high success rate. India ranks among Asia's top 3 medical tourism destinations The biggest attraction in India is the incredibly low cost, for most medical tourists.

The leading destinations of medical tourism in India for IVF treatment are Ahmedabad, Delhi, Hyderabad.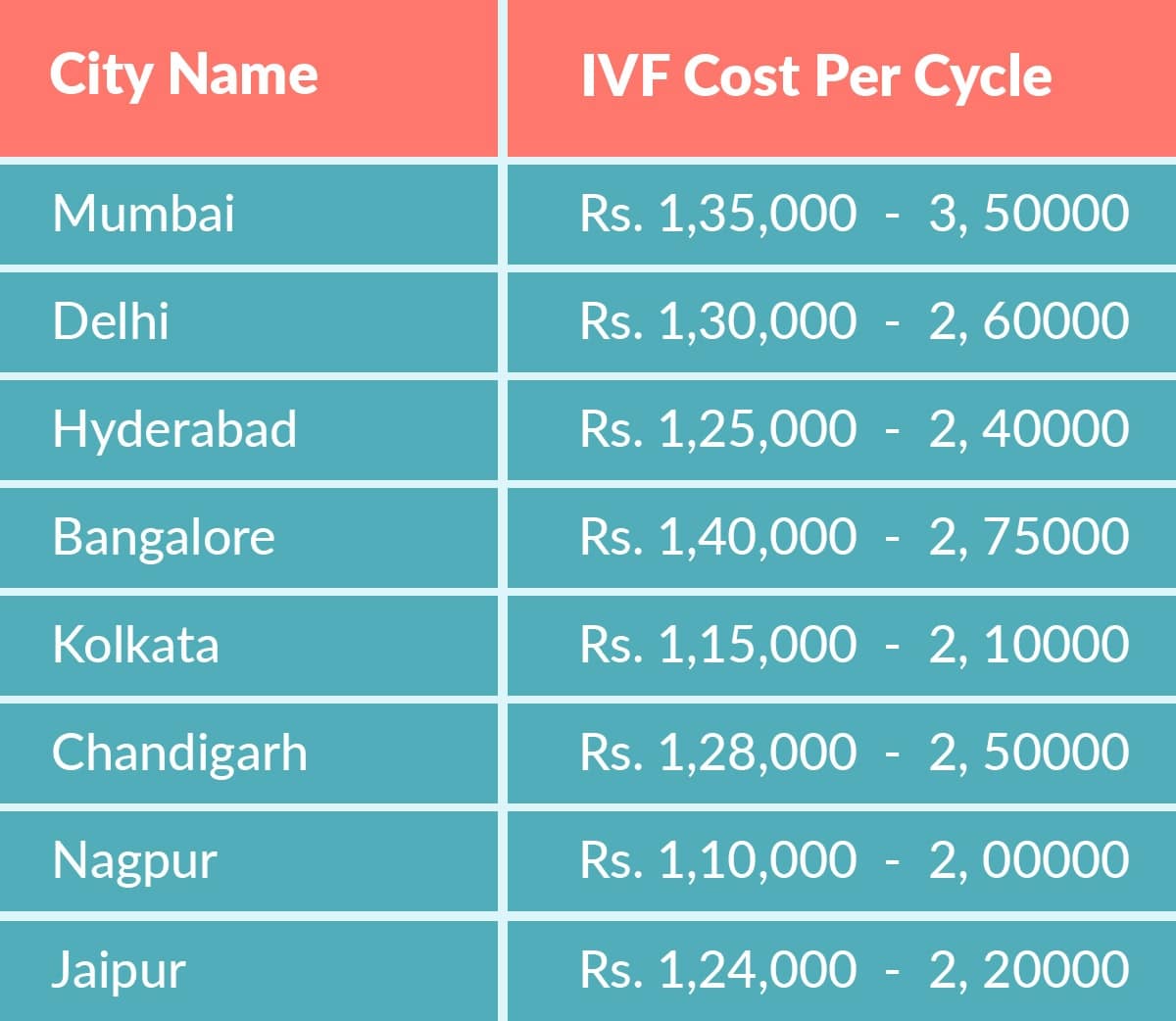 Would like get started on a family with IVF treatment? You want to find out the IVF cost in India. Before going through the IVF Treatment process in India. Currently , infertility affects 1 in every 6 couples and becomes a common issue. IVF is the safe and best infertility treatment for couples. In vitro fertilization also referred to as test tube baby treatment. If you are comfortable to attempt IVF treatment in India. Therefore, you should know about the whole IVF process. And the standard cost for the test-tube baby in India. IVF treatment procedure cost mainly depends on you and your partner complications. India draws a lot of medical tourism because of cost-effective IVF costs.
IVF Procedure Cost in India
| | |
| --- | --- |
| FERTILITY PROCEDURE NAME | PRICE |
| IUI (Artificial Insemination) | Rs. 10000/- TO Rs.15000/-(MEDICINE EXTRA) |
| IVF Cycle | Rs. 60000/- TO Rs.75000/- (INJECTION & MEDICINE EXTRA) |
| ICSI Treatment | Rs. 80000/- TO Rs.90000/- (INJECTION & MEDICINE EXTRA) |
| Laser Assisted Hatching of Embryos | Rs. 15000/- (MEDICINE EXTRA) |
| Blastocyst Culture of Embryos | Rs. 15000/- |
| Embryo Freezing (Vitrification) | Rs. 35000/- (Rs.15000/- Per six months For Maintenance) |
| Frozen Thaw Embryo Transfer (FET) | Rs. 45000/- (MEDICINE EXTRA) |
| PESA | Rs. 5000/-    (MEDICINE EXTRA) |
| TESE Procedure | Rs. 20000/- (MEDICINE EXTRA) |
| Freezing of Semen sample/Donor Sperm Sample | Rs. 5000/-(IVF Charge Not Included) |
| Donor Egg | Rs. 35000/-(IVF Charge Not Included) |
| Donor Embryo (Embryo Adoption) | Rs. 45000/-(IVF Charge Not Included) |
| Pre Implantation Genetic Screening Testing(PGS) | Rs. 50000/- PER EMBRYO |
| Surrogacy | Ask For Quotation |
How much does IVF cost in India for an infertile couple?
The average IVF cost starts from Rs.1,20, 000 to Rs. 2, 50,000. This price doesn't include the cost of medications and injections. If you need to undergo 2-3 IVF cycles. The average IVF treatment cost will rise. If you're comfortable to consider IVF treatment in India. You should be aware in regards to what factors involved in IVF cost. And also what are the affordable packages available in India. IVF is not a one-step treatment. In vitro fertilization is a multistep procedure thus cost varies. In one-cycle IVF treatment, the couple has higher chances to conceive . However, some couples may not succeed in the first. Later, a couple should undergo 2-3 cycles of IVF. Therefore , the IVF cost in India will probably be higher. However, the use of techniques and treatment are similar in India. But you need to find India according to the specialty of doctors.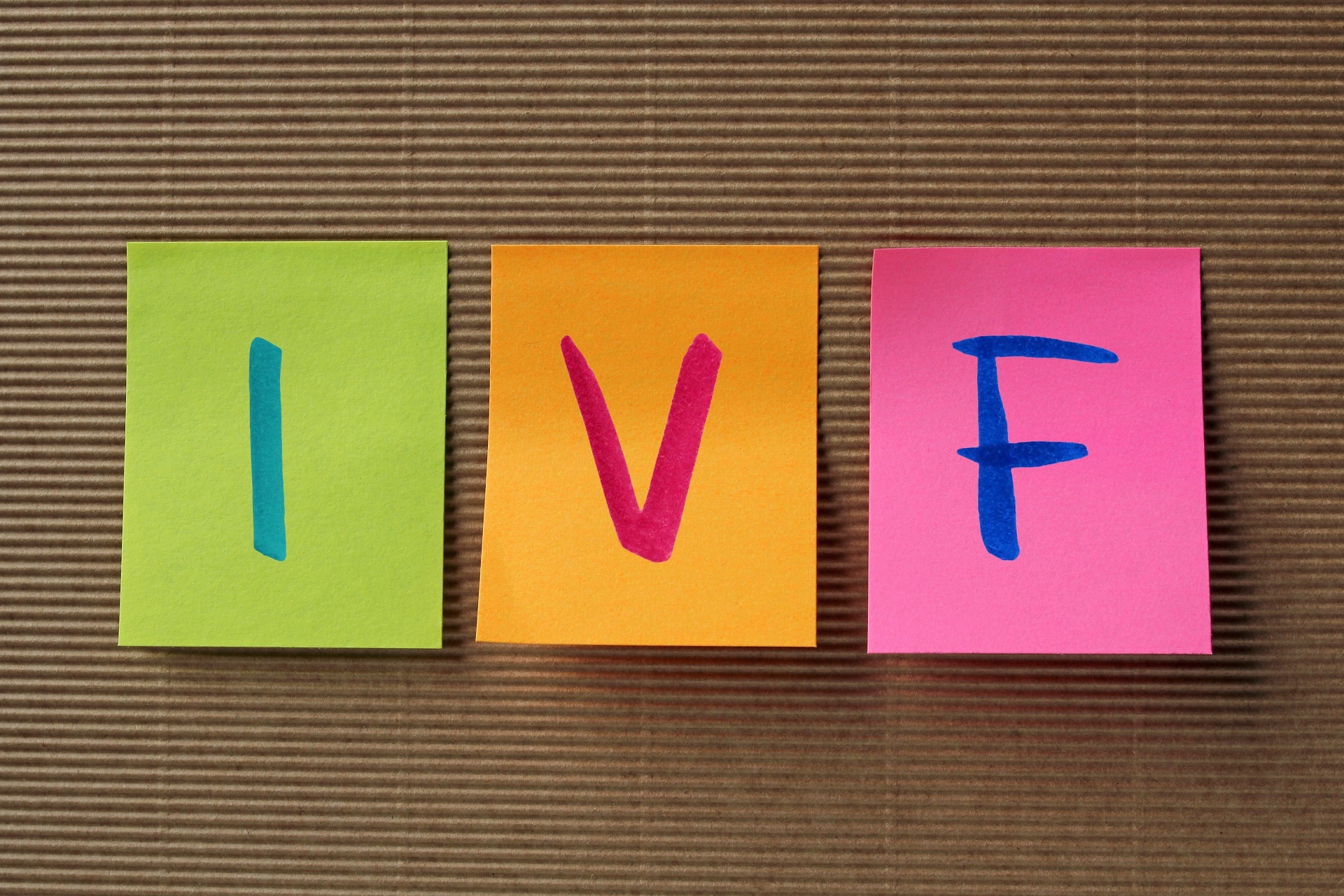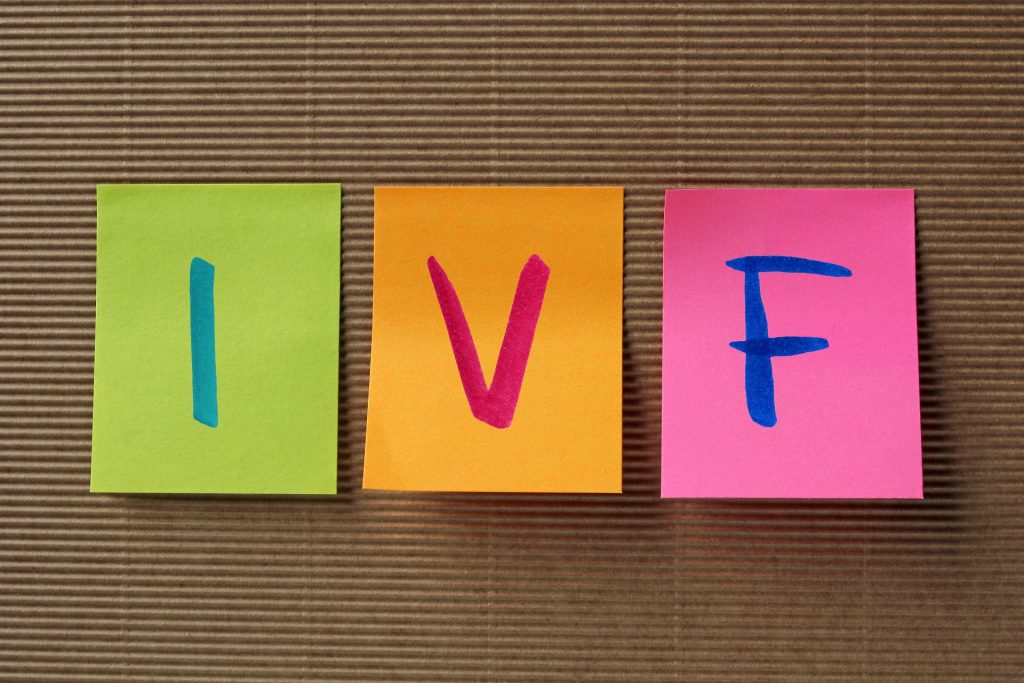 What factors involved in the cost of the IVF cycle?
IVF treatment has several steps to perform. It is done by IVF specialists and medical staff. IVF is an effective ART Solution to treat infertility. The IVF treatment performs on the complexity of infertility in a couple. Yet, the IVF procedure cost in India may differ individually. Following are the major concerns
Your first step is to consult with an IVF doctor in India. Usually, the average consultation fee starts with Rs.500. After fixing your scheduled appointment with an IVF doctor. The fertility doctor asks you a few questions to go advance in IVF treatment.
The IVF doctor in India takes some fertility tests of the couple. There are various fertility tests involved in men and women. The fertility test cost may vary as per the required numbers of lab tests . It starts from Rs. 3000 to Rs. 10,000.
Ultrasounds test usually performs to detect the internal condition of the female. This helps in monitoring the follicles of eggs during ovulation. And eggs are perfect for fertilization. The average price starts from Rs.500 to Rs.2000.
In females, the hormones and fertility drugs used to improve egg production. Hence, the overall cost of fertility injections varies. The estimated cost of fertile injection ranges from Rs.1000 to Rs.5000.
It is a three-step procedure. Eggs retrieval, fertilization under labs, and embryo transfer. Hence, you will need to pay individually for just a single step. Generally the IVF cost in India estimates from Rs.90, 000 to Rs. 5, 00,000.
ICSI Cycle usually done by the expert IVF doctor. The sperm is gathered through the IVF doctor and injected into woman eggs to help fertilization. This treatment considers as additional IVF cost. Hence, you will need to pay Rs. 1, 50, 000. This mostly works to reduce the seriousness of male infertility.
A frozen embryo transfer is a part of the IVF process. An IVF doctor will take donor eggs or sperms to obtain IVF success. FET cycle cost also taken being an additional charge. The usual cost will start from Rs. 30,000 to Rs. 50, 000.
Intrauterine insemination is an additional IVF treatment for couples. A one sperm is inserted into a female womb to assist fertilization. Therefore, the IVF cost in India can vary. The Usual IUI cycle cost stars from Rs. 3000.
IMSI is an effective and best IVF treatment that boosts fertilization. The fertility doctor examines and selects high-quality sperm for IVF treatment. Resultant, the IVF treatment cost will be higher . The average cost you will need to pay Rs. 2, 40, 000.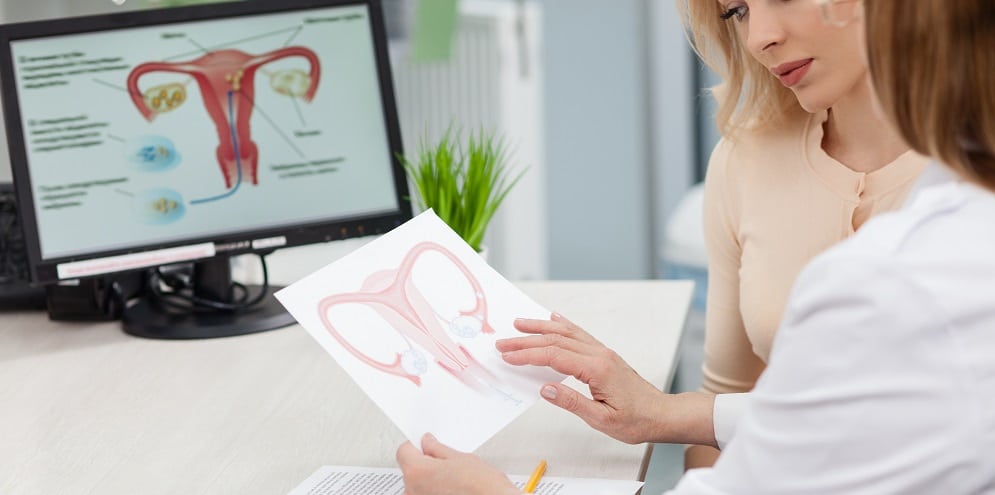 What Aspects affect the IVF cost in India?
Besides the basic IVF treatment cost in the IVF center in India. There are some other caused that influence overall IVF cost.
A younger woman has higher chances to conceive a rather higher age woman.
Need for Multiple IVF Cycles
The majority of couples need to undergo three cycles of IVF. It varies according to a couple of infertility issues. Not each couple needs to experience this 3 times.
Need for Egg or Sperm Donor
Due to the low quality of sperm and eggs, the IVF success rate varies . Thus, the need for donor eggs and sperms recommended. Hence, it will raise the IVF cost.
This process usually performs to preserve the fertility of a woman for the future. Either it can be done for medically or social reasons.
Need for Additional treatment
Sometimes the reason for infertility among couples is undetermined. Hence , the fertility doctor performs some basic tests that raise the IVF cost.
If the male partner has a low sperm count. So, first, your fertility doctor performs male fertility treatments. That further increase the IVF cost.
What are the best IVF cost in India?
The IVF Centre in India offers highly affordable IVF packages for couples So, the couple can are living their parental dream.
Standard IVF treatment Cost
The standard IVF treatment Cost is cost-effective in India. The regular cost ranges from Rs.90000 to Rs.2, 50,000.
What Is The Expense Of IVF With Egg Donor?
The cost of IVF with Egg Donor may vary from Rs. 1, 50,000 to Rs. 3, 55,000. Female partner doesn't wants to use their own egg for IVF treatment. For the various of reasons like history of failure with IVF, Genetically transmitted diseases etc. So they require IVF with Egg Donor treatment. The Cost of Egg Donor in India will vary depending on source of the egg donor. So the price of Egg Donor adds an added charge on the IVF cycle. Couple may need to spend the money for Egg Donor with cost starts from Rs. 30,000 to Rs. 50,000.
What Is The Expense Of IVF With Sperm Donor?
Normally the cost of sperm donor may consist of Rs 8,000 to Rs 15,000. This extra cost adds extra charge to the total IVF cost. The IVF with Sperm Donor cost will likely be significantly higher from Rs. 1, 00,000 to Rs. 2, 70,000. IVF with Sperm Donor treatment is advised to the couples with low or bad quality of sperms. Heterosexual, lesbian couples and single women usually takes benefits of become parents with this treatment. The Cost of IVF with Sperm Donor in India different in various from clinics.
What Is The Cost Of IVF With Embryo Donor?
You may pay between Rs 35,000 to Rs 40,000 for the cost of Embryo Donor. This will add some additional cost to the IVF cycle. That is the reason why IVF with Embryo Donor cost starts from Rs. 1, 30,000 to Rs. 3, 35,000. IVF with Embryo Donor treatment is recommended towards the couples who unable to produce top quality eggs and sperm. Infertility couples who don't want to pass genetic health problem use this treatment. IVF with Embryo Donor cost in India may differ in various IVF Centres.
What Is The Cost Of IVF With Gestational Carrier?
However the average cost of Gestational Carrier may consist of Rs.15,00,000 – Rs. 20,00,000. It is the best way to meet the goal is through the use of a gestational carrier. IVF with Gestational Carrier treatment well known as surrogacy. The genetics of both the mother and father can be shared in this treatment. Many points need to consider which affect the total cost of surrogacy. From centre to centre the cost of IVF with Gestational Carrier cost in India varies.
How Much Does IVF With PGD or PGS?
PGD & PGS genetic testing cost may range between Rs.40, 000 to Rs. 60,000. Couple wants to make use of the PGS genetic testing to double the success rate. Female with age above 40 should use this PGD or PGS testing option. PGD is performed with the step-by-step laboratory procedures. So the cost of IVF PGD or PGS may be starts from Rs. 1, 55,000 to Rs. 3, 50,000. You can see some difference of the cost of PGD or PGS in India from clinic to clinic.
What Is The Pricing Of IVF With TESA/ PESA?
Normally the price of TESA/ PESA ranges between from Rs.5, 000 to Rs. 10,000. So the price of IVF with TESA/ PESA may ranges between Rs.95, 000 to Rs. 3, 10,000. This method of Sperm removal process for some particular male infertility problems. Only men with no sperm in their ejaculate (azoospermia) require this IVF treatment. Female with endometriosis or PCOS issues can use this treatment. The cost of IVF with TESA/ PESA may differ from clinic to clinic.
Mini IVF VS standard IVF cost in India
Both Mini standard IVF treatments are similar to each other. You will be advisable to attempt the same procedure. It involves egg retrieval, fertilization, and embryo transfer. The dissimilarity between Mini and standard IVF procedure cost in India, the deployment of fertility medicines. Fertility injections and drugs are used in standard IVF treatment for the egg retrieval process. In standard IVF, the use of fertility drugs and injections can be used for the egg retrieval process. The minimum cost of standard IVF ranges from Rs.90, 000 to Rs. 3 lakhs. Whereas in Mini IVF, the cost ranges from Rs.70, 000 to Rs. 2, 50, 000.

IVF Cost in top India Cities
| | |
| --- | --- |
| City Name | IVF Cost |
| BANGALORE | 1,40,000 |
| PUNE | 1,35,000 |
| DELHI | 1,25,000 |
| HYDERABAD | 1,60,000 |
| KOLKATA | 1,40,000 |
| NAGPUR | 1,55,000 |
| CHENNAI | 1,45,000 |
| MUMBAI | 1,60,000 |
The IVF success rate in India
IVF success rate in India is over 80% when contrasted with other fertility centres. Yet, the IVF success rate usually based on multiple factors. Donor sperm and eggs improve the success rate of IVF. The IVF success rate also shifts on the choice of fertility clinic you've picked. Make sure you have selected the clinic with a great IVF success rate in India.
Benefits of IVF treatment in India
As the best IVF fertility clinic in India. IVF Centre in India offers the best IVF treatment to each and every infertile couple. So, the infertile couple can feel proud to become parent. With fertility clinic in India, the following are the benefits you can claim IVF treatment packages in India priced very reasonably. Fertility experts in India use best practices to accomplish your goals. IVF doctors in India guide you comfortable in the IVF treatment process. More than 80% IVF success rate, the IVF fertility clinic in India is so popular . They can make possible for a couple to have a faster pregnancy. The fertility doctors provide the best solution to get pregnant at affordable charges. If you are stressed after trying for a year. Then put one step and accomplish your dream here.
How Many IVF Cycles does it take before Success?
You should try for at least three IVF cycles to improve your odds. According to a study, Women get pregnant with too soon typically after three or 4 IVF cycles unsuccessful attempts. When a woman continue with IVF then they have 69% chance of having a baby after 9 IVF cycles, 65% chance success after just 6 cycles of IVF. On average the process of success for IVF is 6 to 9 cycle.
How Long Does IVF Treatment Take?
The Average time for IVF treatment is about 4 to 6 weeks to complete one IVF cycle from consultation to transfer which does not include the wait time for a pregnancy test, which adds another ten days to the timeline. IVF takes few weeks for your eggs to mature. In 1st Week: first visits and consultations, Week 2nd -4th: preparation begins, Week 5: medication and monitoring, 7th Week: triggering, egg retrieval, and fertilization.
Does Medical Insurance Cover Cost of IVF?
Maternity and newborn baby cares are considered essential benefits under most health plans, but infertility care often is not. There were no insurance for IVF available in India but some general health insurance covers the few expenses of IVF treatment including the hormone diagnosis, medical test costs, operation theater expenses, and anesthesia charges. But some states provide health insurance Cover for IVF Treatment.
I have PCOS problem so what will be the IVF cost?
PCOS is directly related to female infertility. IVF doctor ask you some physical exam and blood tests to help find out if you have this condition.Women need different treatments to meet the final goal.The overall PCOS treatment cost does not require a huge expenditure. PCOD Test Cost may cost about Rs. 3000 to Rs. 4000.
How Much Does Mini-IVF Cost?
Mini-IVF costs around Rs. 95,000 to Rs. 2,50,000 for one IVF Cycle. Mini-IVF is also known as micro or stimulation IVF which is similar to conventional IVF. One of the biggest benefits of mini-IVF is the lower cost per cycle.
How much Cost for Embryo Adoption?
Embryo Adoption or Donation cost in India ranges from Rs. 35,000.00 to Rs. 90,000.00.The average embryo donation cost includes the initial checkups, doctor consultations, ultrasound monitoring etc. This cost may vary depending on the success rates, quality of embryo donor.
How much does IVF injections cost in India ?
The IVF ICSI (with Injections) cost in India range from Rs. 150,000 to Rs. 200,000 depending on the doctor's experience.If you have failed Intrauterine Insemination Injection (IUI) treatment, you still have an option of IVF ICSI. ICSI is used for the treatment to overcome male factor infertility problems.

Facts About India
The name India is derived from Indus and the official name of India is the Republic of India.
India has 8 union territories which are Andaman and Nicobar Islands, Dadra and Nagar Haveli, Lakshadweep, Puducherry, Chandigarh, Daman and Diu, New Delhi and Ladakh (proposed from 31 October 2019).
The capital of India is Delhi and the top metropolises cities include Mumbai, Bangalore, Chennai, Hyderabad, Lucknow Pune, Surat and Kolkata.
The largest city of India is Mumbai.
India is one of the largest democracies in the world.
India is so famous for its leading IVF Centres .
The border countries of India are China, Nepal and Bhutan to the northeast.
Top cities of India are Pune, Jaipur, Surat, Ahmedabad, Indore, Ludhiana,
Bhopal, Kochi, Bhubaneswar, New Delhi, Visakhapatnam and many more.
India occupies the Seventh largest country in the world, by area of 32, 87,590 square kilometers.
There are 9 postal zones in India, including 8 regional zones.
India Most populous state is Uttar Pradesh, Population around 223,897,418 in 2017.
There are 29 states in India including Maharashtra, Tamil Nadu, Karnataka, Gujarat, West Bengal, Kerala, Rajasthan, New Delhi, Madhya Pradesh .
India Internet country code is .in and Time Zone is IST (UTC+05:30).
Varanasi is a city in Northern India, also known as the holiest city in the world.
India is a rich history and attractions.
India lies to the north of the equator between 6° 44′ and 35° 30′ north latitude and 68° 7′ and 97° 25′ east longitude.
The area code of India is +91.
India is the world's second-most populous country having population 133.92 crores.
The government of India is considered a parliamentary democracy which is responsible for running the federal government.
Taj Mahal, Hawa Mahal, Red Fort, Qutub Minar, Jantar Mantar, Lotus Temple,
Elephanta Caves and India Gate are the best tourist places in India.
The Indian national calendar also known as Saka calendar, is the official civil calendar of India