As the pandemic looms over the summer for the second consecutive year, some parents may have qualms about sending their kids to camp, and depending on where you live, the camp might be canceled.
Whatever the case, there's no reason your child can't still have an exciting, fulfilling summer of fun with outdoor activities they'll remember for years. Consider these clever alternatives to summer camp that will keep your kids occupied and safe.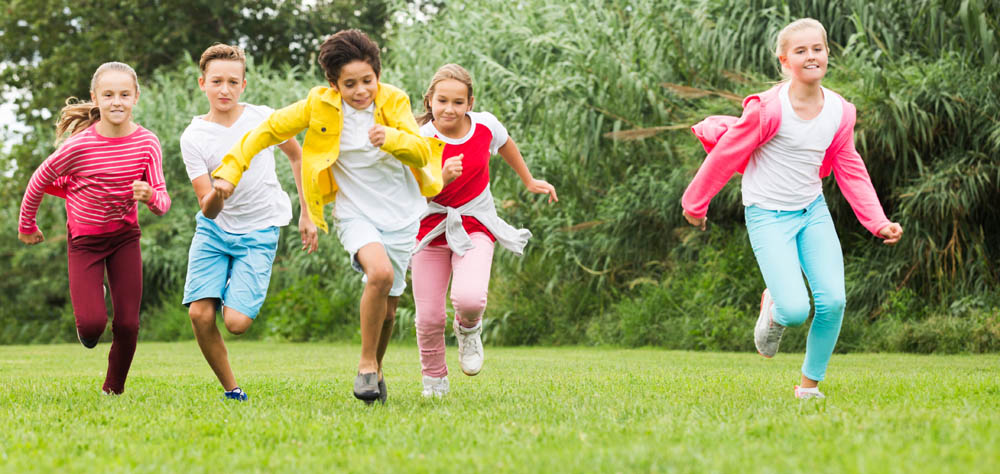 1. Family Camping Trip
If you can't send your kid to camp for the outdoor experience, bring the outdoor experience to them by planning a fun family camping trip to a local or national park or conservation area. Get your child excited by preparing them for the occasion with a care package full of items like cute camp socks, a reusable water bottle and a flashlight. Once they set foot in the woods, they'll be happy they get this immersive nature experience rather than going to sleep-away camp.
2. Virtual Summer Camp
Just because an in-person program gets canceled, it doesn't mean your child can't enjoy a scheduled course over the summer. Plenty of camps, community centers and art clubs are hosting virtual summer programs that get your kid engaged from the comfort of their own home.
Ensure you have a stable internet connection and a laptop or iPad your child can use for the duration of the program each day. Most virtual summer camps arrange for you to come and pick up a reusable backpack full of all the fun supplies or equipment your child needs to participate in the activities as part of the program fee. This is also a great way to continue supporting local businesses so they will be around for your child to attend in person next year.
3. Step into Another Country for a Day
While it's not safe to travel, educate your child about different cities around the world through virtual tours. There are countless tours online for popular destinations like Cairo, Paris, Amsterdam or Capetown, where your little one can see the wonders the world has to offer and get excited about visiting one of them when the pandemic ends.
Make the virtual viewings an immersive experience by decorating your living room with travel-themed banners or gifting your child a fun pair of travel socks to get them into the spirit.
4. Go for an Outdoor Day Trip
Create your own outdoor day camp for the kids by organizing a hike on a nearby trail or through a conservation area. Encourage them to bring binoculars and be on the lookout for wildlife, including birds, frogs or whatever else is common in your region.
At the end of the hike, settle down amidst the greenery for a picnic of sandwiches, juice and snacks. Have your kids reflect on the nature they encountered and share their favorite part of the hike.
5. Photo Scavenger Hunt
Use a disposable camera or let your kids use a smartphone camera and organize a digital scavenger hunt that will keep them busy all day. You can do this at home or take them to a park if you feel comfortable and want to get out of the house.
Create a list of items your child needs to locate and take a picture of. Give them a copy of the list so they can mark it off as they go. Arrange a fun prize, like a pair of cool socks, as a reward for your kid once they've taken a photo of all the items. This is a creative, engaging activity that gets them up and moving, plus it will challenge them to compose cool photos of all the items.
6.Get Their Toes in the Water
Whether it's at a local outdoor pool with social distancing guidelines and COVID-19 precautions in place, or a nearby beach with a beautiful shoreline, get the kids active this summer and help them improve their swimming skills.
Set weekly goals with your child for learning a new stroke or swimming additional laps and motivate them with quirky prizes like markers, crayons or cute tote bags they can use to carry their beach gear. End the summer with an ultimate challenge, something they will build toward, like perfecting their tumble turn, diving or jumping off the high board.
7. Put Your Best Foot Forward
If your kids can't go to camp, you can make your own. This doesn't have to mean pitching a tent in the living room, but you can draw inspiration from traditional camp electives and offer them activities each day that will teach them new skills.
Set up a cooking class where the kids can learn to make a simple dish they enjoy with supervision, or organize a crafting workshop based on whatever medium your child is interested in. You could encourage them to sketch, paint, learn to bead, make jewelry or start sewing. Keep their minds sharp and their fingers nimble over the summer by switching up the activities they take part in each day.
8. Create a Summer Book
The summer book idea allows you to create one cohesive project that will encompass everything you and your child do this summer. Purchase a blank journal or sketchbook (depending on the age of your child) with standard size paper pages and add activity instructions to the top of each page, such as "draw a picture of what you did today" or "make a list of this week's highlights." Not only does the project ensure your kids are still writing and reading over the summer, but it becomes a beautiful keepsake for them in the future.
9. Put the Pedal to the Metal
No matter how old your child is, biking is a fantastic exercise and will keep them in shape while letting them see the neighbor in a fun way. Start doing daily or weekly bicycle trips around your neighborhood or local park to keep you and your child active. Make it more fun by stopping off at an outdoor ice cream stand.
10. Join a Reading Program
Not all kids love sports or athletics, and your child may enjoy a summer reading program. Check with your local library if they have a reading list or rewards program your child can take part in this summer. If not, do some research and compile your own list of age-appropriate novels for your kid or teen to work through.
See if your child's friends are interested in forming a virtual book club so it becomes a social event where they can discuss the books and hold each other accountable.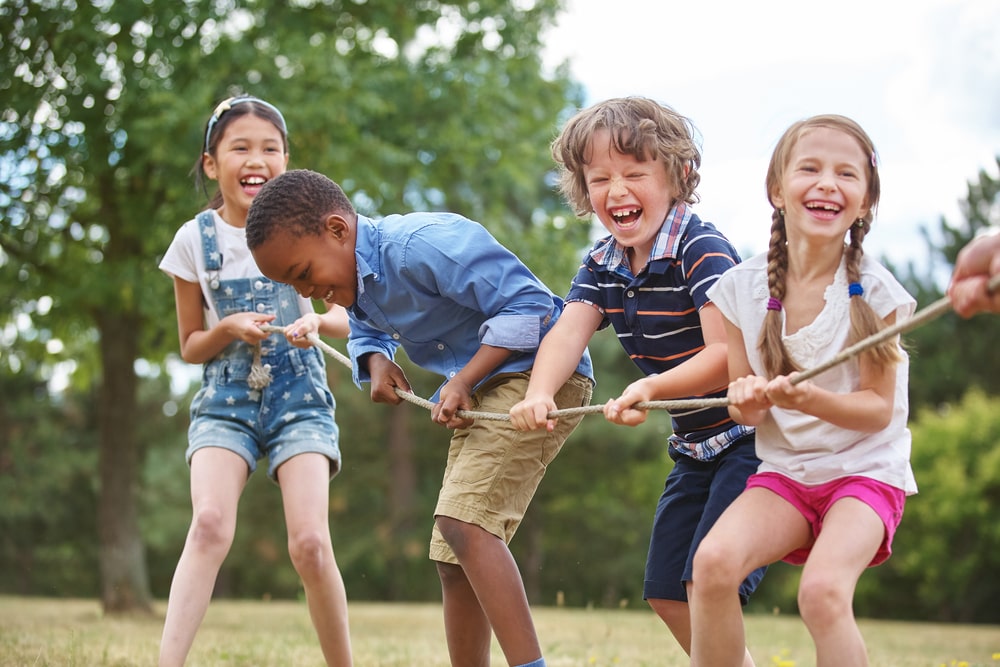 Step into the Camp Counsellor's Shoes
Armed with numerous ideas that are educational and fun, you'll be able to keep your child active and interested all summer long. Don't feel you're alone trying to come up with unique ways to entertain the kids this year. Reach out to other parents and exchange ideas or collaborate on virtual events that keep the kids connected and happy while school is out.