This may sound exciting, but planning a camping trip can be challenging for some parents, especially if your kids have never been on one before. You may have some questions and concerns in mind, such as 'What if they get bored?' or 'What if they don't want to stay overnight?' or 'What if I'm only putting them in danger?' The truth is, a camping trip can be safe and family-friendly as long as you have a detailed plan first.
To help you plan a perfect camping trip for your kids, this article lists some steps to guide you on what to do and how to get started.
1. Decide What Camping Style You Would Like To Have
There are various ways you can execute a camping trip. You can camp in a tent, a trailer, a cabin, or a motorhome. Your choice will affect the overall camping experience, so make sure to choose something that you and your kids are comfortable with. For instance, if you're going on a camping trip with a toddler, it may be best to camp in a motorhome, as your child may not be mature enough to go camping in a tent. Just make sure to check out some tips for travelling by motorhome with a toddler to ensure you're well-prepared for the trip.
Meanwhile, if your kids are old enough for a more challenging camping experience, you can go camping in a tent or go backpacking. There's no right or wrong choice when choosing a camping style, but just make sure you choose a style that suits your family best, especially your kids.
2. Choose Your Camping Destination
After deciding on your camping style, it's time to pick your destination. You can camp anywhere as long as you're not breaking any law. But there are also other things you might need to consider when choosing a camping destination, such as the distance, your budget, the season, the destination reviews, the amenities or activities it offers, and also the available equipment that you have. Here are a few camping destinations for your reference:
Campsites
Campsites are among the most popular choices for camping. But since there are probably too many choices of campsites, it may be challenging to decide which one you should choose as your destination. Since you're camping with kids, it may be best to go for a camping site that offers plenty of activities fit for them. For instance, there may be campsites that offer swimming pools, playgrounds, and a game room. A campsite is also a perfect place to go camping if you're going in a campervan or motorhome, as they often have space for parking. Just be sure to check out a motorhome guide in case it's your first time operating one.
National Parks
National parks are also a perfect camping destination, as you can expose your kids to activities like hiking, biking, kayaking, and animal sightings. Some national parks even allow people to go camping for free, so if you're on a budget, you may want to consider this.
Beach Camps
Though it's not the first thing that would come to mind, the beach can be a perfect camping destination. However, not all beaches allow campers. So, make sure to check the location's rules first before setting out for the destination.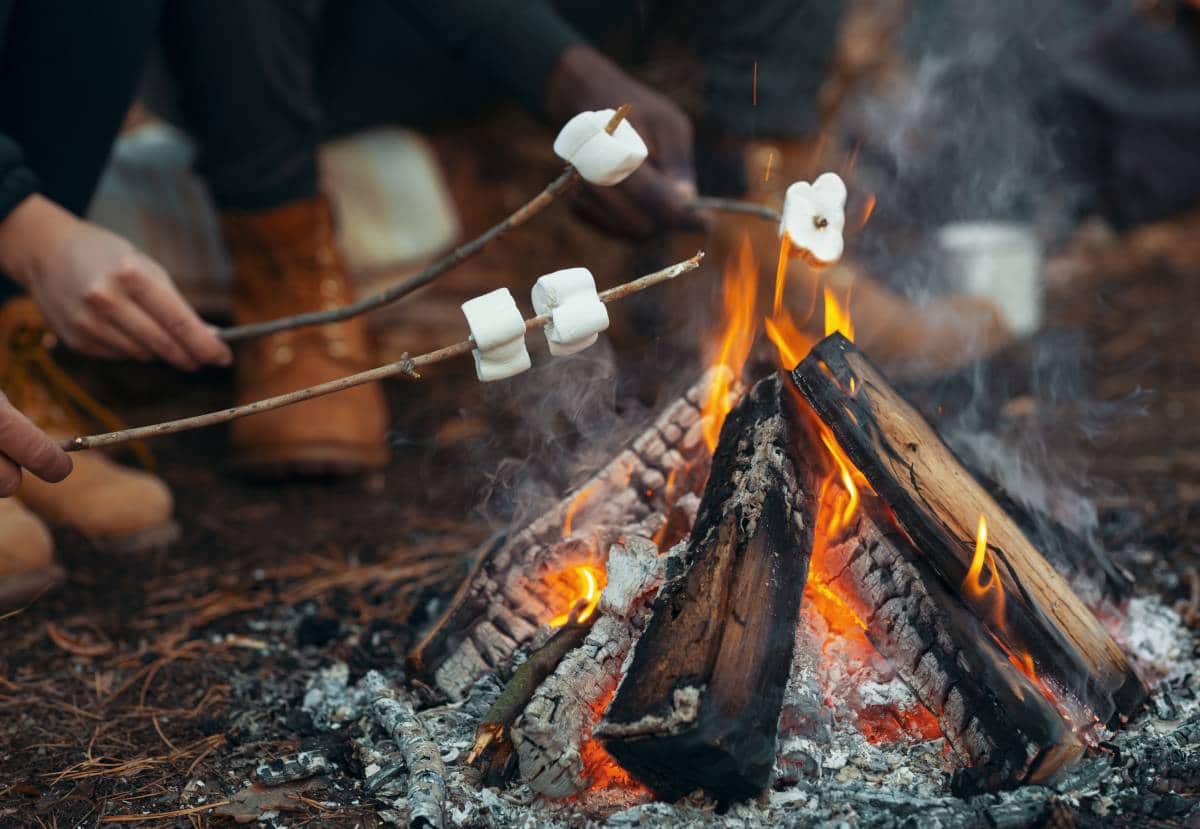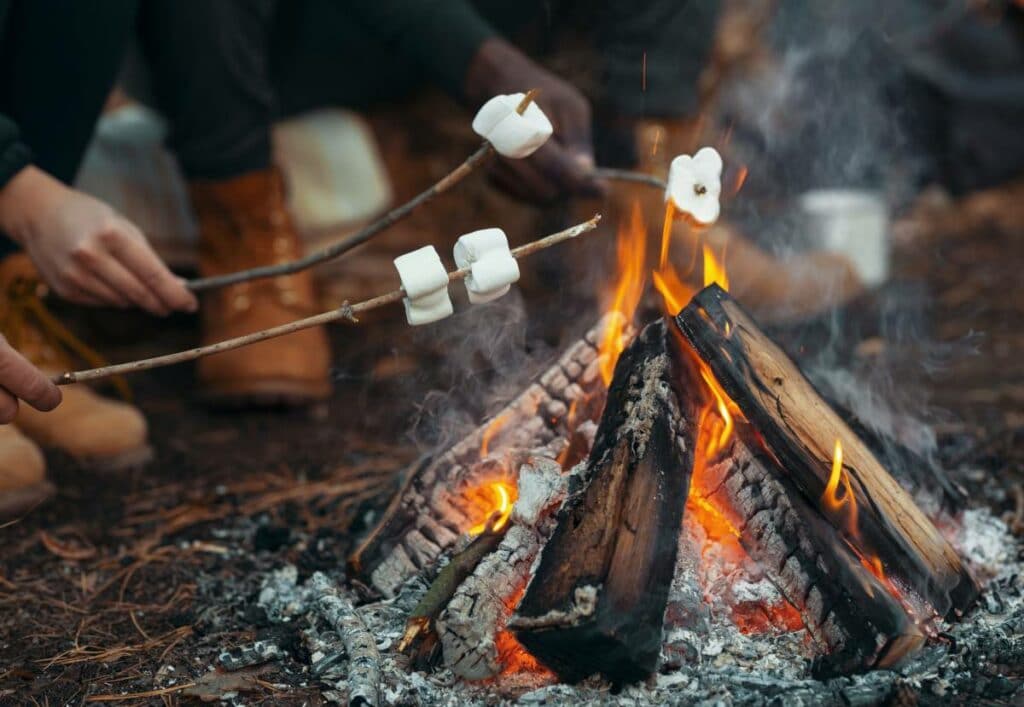 3. Plan Meals Ahead
As you prepare for the trip, you need to plan for your meals. This is essential so that you can bring the necessary ingredients for campfire cooking. You should try to do most of the cooking on the campfire, as building a campfire will surely be one of the best outdoor activities you can introduce to your kids.
Other than healthy options, make sure to plan meals appropriate for them, such as grilled hot dogs, marshmallows, mountain pies, and so on. Once you're on the campsite, you can let them try holding the stick while grilling or teach them how to build a bonfire.
4. Pack Appropriately
Packing for a camping trip is challenging, especially if you're going with your kids. Not only do you need to pack the essential camping gear and equipment, but you also need to pack things your kids would need. These may include extra clothes, baby wipes, toys, card or board games, extra flashlights, snacks, and more. You also need to pack more sunscreen and bug spray to protect them from sunburn and bug bites. Lastly, when packing for your camping trip, always consider the weather.
5. Involve The Kids
When planning for your camping trip's itinerary, make sure you involve the kids in decision-making. Aside from the amenities your chosen destination offers, you can also listen to your children's suggestions on what they'd like to do during the trip. Ask them what they're hoping to do, where they want to go, and what their expectations are. As a parent, the last say will always be yours, but involving them in planning will surely excite them more instead of having them dread the idea of camping and sleeping outdoors.
Wrapping Up
Now that you know how to organize a camping trip for you and your kids, it's time to start the planning. But always remember that family camping is about making memories, so don't forget to enjoy and be flexible with your kids.