Kids today stay cooped up indoors with their latest gadgets, getting them out becomes a challenge. Here are some ways to make playing outdoor, and have more fun.
Warm weather filled with sunshine, gardens blooming with colorful flowers, green grasses blowing serenely with the wind, it's a perfect day to get your kids to play outdoors. Research has shown that kids who play regularly outside are happier and feel more relaxed. Playing out also improves concentration, helps with short-term memory, and improves cognitive skills along with a little vitamin D, which is essential for strong bones. With weather like this, you don't need to ask them twice about playing outside, however, kids these days are reluctant to step out.
With the advent of the new and latest technology, kids nowadays have become more engrossed in their gadgets and social media like using iPad for gaming, texting, creating video content, and so on. As if that wasn't enough, the outburst of a pandemic has worsened the situation and limited kids' outdoor activities from parks to the lawns and backyard at home and online schooling. Though a little exposure towards electronic devices is fine, being glued to it 24/7 is, however, unhealthy.
Your lawn or backyard, whether big or small, does not necessarily have to be boring if you think of creative ideas for your kids to play. All they need is encouragement and a little nudging when it comes to going out. Here we have some ideas that may entice them to play outdoors.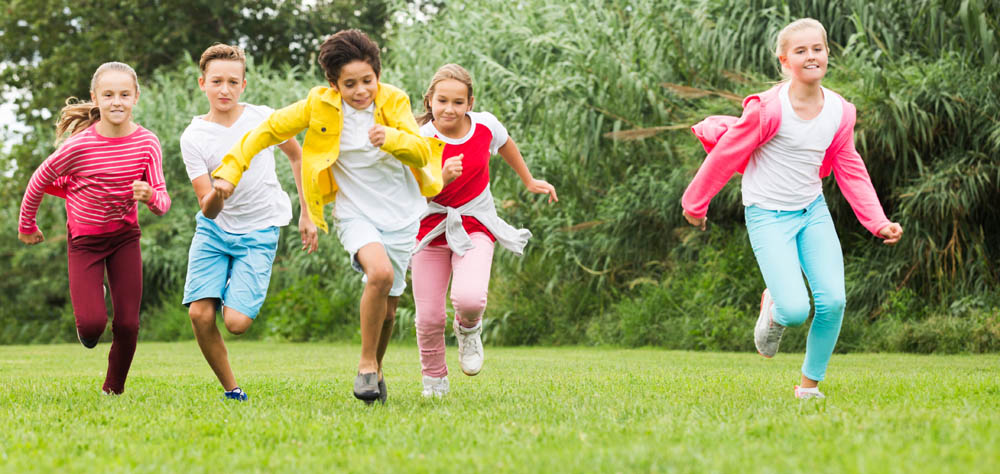 Gardening
Big or small, lawns can be turned into gardens or mini-gardens. You can involve them when you're planting a seed and give them the responsibility to water, weed and take care of the plant. When kids are in charge they tend to take it very seriously and gardening is a great way to get them to be in touch with nature and also learn about plants.
Build a Fort
This can easily be done with a rope, some sticks, and an old sheet. You can let the kids decorate their fort house themselves and turn it into a playhouse where they can read, color or take a nap.
Walking, Running or Biking
The Covid-19 pandemic has put a hold on our everyday activities, but it doesn't necessarily have to hold up our health. You can go walking, running, or biking with your kids around the block, take detours through parks or lakes, all the time making sure to take precautions such as wearing masks and washing up when you come home. You can buy Pedal gokart for kids that comes with protective headgear and make them race to the finishing point. It'll relax your kids and also burn the pent-up energy they have accumulated by not going to school.
Bubble Party
Bring out a big pan filled with bubble mixture and give them big wands to dip and see who blows the biggest bubble. It'll keep them occupied for quite a while because – who doesn't like bubbles!
Play with Water
It's summer! Children will easily get all sweaty and dirty after playing for just a few minutes outside. Organize a water party where they can wash the car, or if you have a water slide, let them slip and slide. They can run through sprinklers, swim in the pool, play with water guns, and a lot more. Kids love water so let them get dirty and water themselves as much as they want.
Play with Slime and Play-Doh
Though they can play this indoors, you can, however, arrange tables and chairs outdoors too. Slime and Play-Doh are good for their hand coordination and get their fingers a good exercise.
Pretend Play
Do your kids have a large kitchen playhouse or a doctors' set or maybe a set of motor tools? You can start a pretend play with them, for instance, you can pretend to be a patient who needs a doctor's help, and your kid can be the doctor. Or you can pretend to be a customer and your kid is the chef. There are so many types of role play that can be done to keep the children occupied and also have fun, for both the kids and the parents.
You can also set up real lunch or dinner events together while playing. Another advantage for kids playing outdoors is that they tend to get hungry and will not fuss about the food. This way you can ensure they are eating healthy and get some vitamins and nutrients.
Make an Obstacle Course
You can use cones, sticks, worn-out tires, cardboard boxes, and some other objects to create this course. You can also add in scavenger hunting to make it more interesting and adventurous. Put in clues as riddles for them to solve and reach their goal where a surprise would await them.
Painting
You can bring out the easel and painting tools outside. Give them a particular image to paint such as the flowers in the garden, the sky, the birds on the trees, and so on. They can paint whatever they like as long as it is being done outdoors.
Camping & Bonfire
One of the best ways to connect with your family is to go camping and have a bonfire party even if it is in your backyard. Make sure you supervise the campfire activities and practice good fire safety habits.
You can also bring out some blankets and make tents, have dinner together, gaze at the stars and just enjoy the moment.
There are many more creative ways in which you can keep your little ones occupied outdoors. Once they start enjoying being out, you'll never be able to get them back in. This is what used to happen back in the days when children didn't want to go home and continued playing outside.
Nowadays, children get tired easily and come back indoors to continue playing on their PS4. This habit needs to change as their physical and mental well-being depends on it. This is one of the main reasons why so many children complain about depression at a very early age. To avoid this, involve your child in outdoor activities even if it is for a few hours. The most important part is for parents to get involved too as that would give them the encouragement to play outside. So, no matter how busy you are, clear up a few hours of your schedule for your children and see the impact it has on your bond as a family.