The United States of America is a top travel destination, and a great number of tourists and regular travelers wish to visit it. Its complex and intriguing history is taught all over the world, while songs, literature, films and TV series that are produced there are exported internationally. In this way, people from all parts of the world are familiar with this country and they are eager to experience it in real life. So, when you finally decide to travel there, it seems hard to choose one city to visit. We are going to try to make your life easier by mentioning 4 fun cities in the US that are worth visiting.
1. New York
New York is the epitome of a cosmopolitan city where culture and style dominate. You can wear your favorite and more edgy clothes confidently and visit all the iconic tourist attractions. The city is huge, so you have to be prepared to walk a lot. You should rent a car if you want to save some energy and have enough time to check all the items on your travel list off. Not to mention that a car will enable you to roam around the city like a local. You should search for rental cars on Enjoy Travel as it works with major car rental companies which, in turn, allows it to not only showcase the best available vehicles but also offer the cheapest deals. You can take advantage of this modern car and explore cool areas in New York City such as Brooklyn, Queens, Manhattan and other regions in the vicinity like Long Island and New Jersey.
2. Los Angeles
Movie buffs will have the time of their lives in Los Angeles. Major movie studios are based there, and many popular movies and TV series have been shot there. Locals are accustomed to bumping into music and movie superstars in the L.A. streets. Tourists who want to get a taste of this glamorous industry can book a tour in the movie studios or a celebrities' house tour. Don't forget to pack your sneakers in order to hike and reach the iconic Hollywood sign.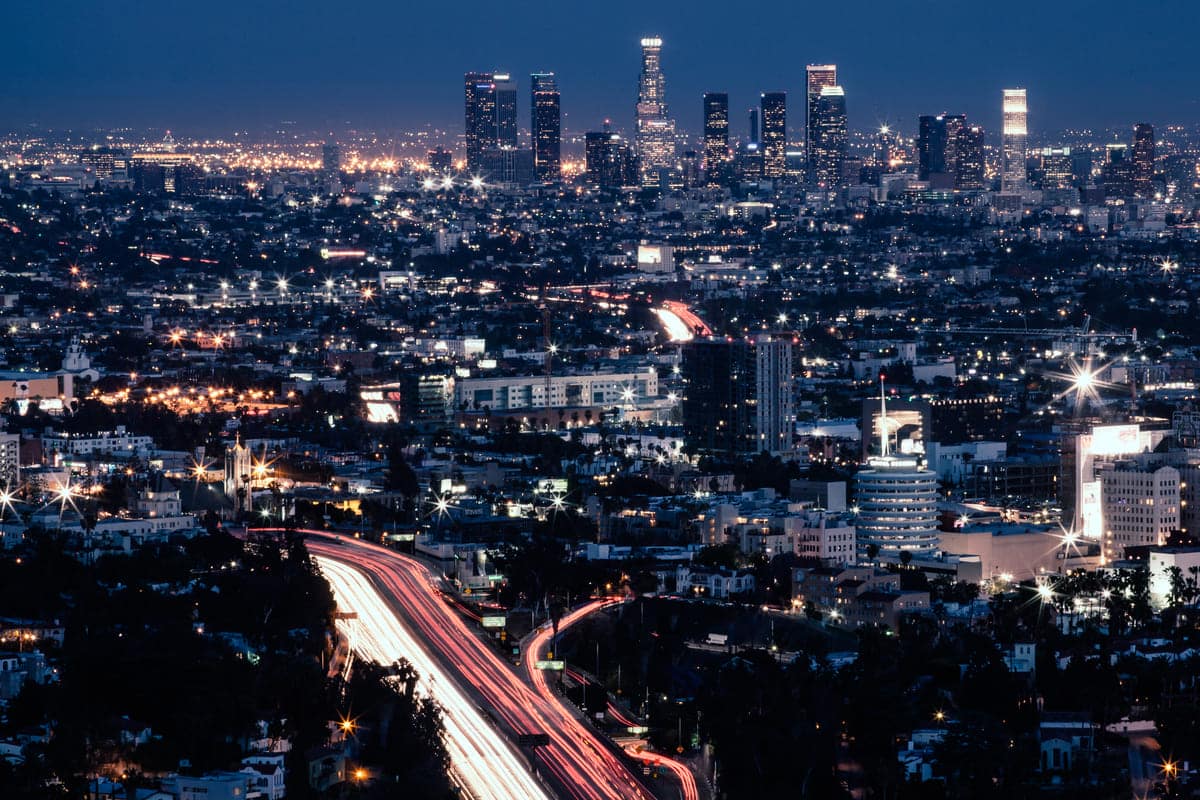 3. Seattle
Seattle definitely deserves a spot on the list of the cool and fun cities in the US. The fact that this typical city, filled with skyscrapers, is surrounded by natural elements such as lakes, forests and mountains, gives it a unique character. Some of the best things that you can do in Seattle are to go on Bill Speidel's underground tour, climb Mount Rainier, the highest mountain in the state, visit the Seattle Pinball Museum or book a helicopter tour of the city.
4. New Orleans
New Orleans is a city full of history, legends and traditions, and many people consider it as one of the best cities in the US. You might think that learning about a city's history is boring, but New Orleans can prove that you are wrong. It is such a mysterious and powerful place that it will exert a great pull on you from the first minute of your visit. You should listen to live performances in the Frenchmen street, see the preparations for grand parties and events at the traditional festival Mardi Gras and visit the New Orleans Historic Voodoo Museum and the New Orleans Pharmacy Museum.