Are you a childless couple? Considering for the best Gynaecologist in Mumbai. So, you are in the right direction. Well, which is the best quite difficult to guess. However, if you have the list of best doctors nearby. The task of choosing the best Gynaecologist becomes easier. Previously telling you about the rundown of top Gynaecologists. Readout why you should you need Gynaecologists. Gynaecology is a medical practice that deals with female reproductive organ problems. Taking care of the reproductive system is important for any female. Therefore, the need for the top Gynaecologist arises. It is recommended to every woman look for immediate advice if any issue occurs.
But, most women pay no attention to their secretive concerns. Consequently, lots of females have to suffer from issues during conceiving. If you want to make your future health better then You have to act now and take one step for your health. For women's visiting a Gynaecologist, the hospital is daunting. The stress little lessens when you know the best Gynaecologist in Mumbai. So, on this list, we have shared all their details. with their numbers and hospital address.
List of top 10 Best Gynaecologists in Mumbai
Dr Veena G. Shinde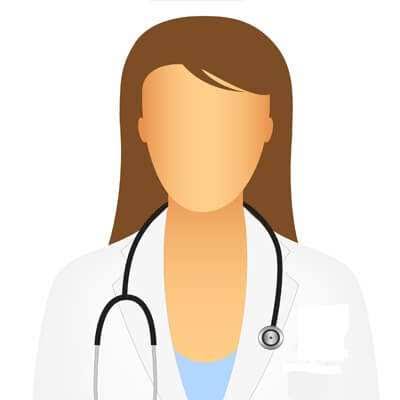 Dr Veena G. Shinde is a Gynaecologist, DGO, MBBS, AI and Obstetrics doctor in Mumbai with 30 years of experience. Instead of these, she is trained in treating diseases like cervix cancer, urinary infection, hormonal imbalances issues, etc. She is one of the best gynecologists in Mumbai with a higher success rate and 95% votes. She has done her studies from the finest hospitals and colleges in Mumbai. She is also a famous IVF doctor and best hope for all childless couples.
11 AM-12 PM
09821225392
Dr Dimpy Irani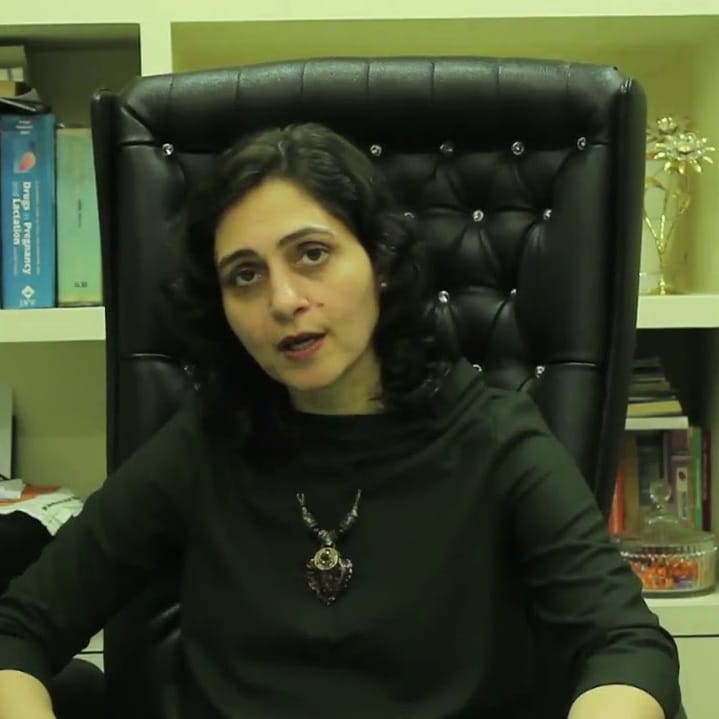 Dr Dimpy has 22 years of experience in this field that's why she is known as one of the best gynaecologists in Girgaon, Mumbai. She has more than 90% of patient's votes with 100% satisfaction and reviews. She did her best and continue doing her best to accomplish the dream of couples. She has studied MD in Gynecology and Obstetrics, and MBBS from the Institute of Health Science. She is also a member of the RA clinic. Dr Dimpy is well-known to handle emergency cases and infertility issues of females. She has done DGO and DNB as well that made her the best in the town.
4 PM- 8 PM (Monday- Saturday)
070454 06247
Dr Rajendra Saraogi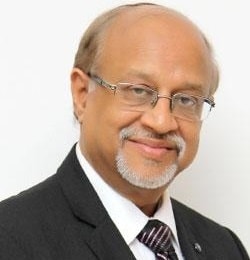 Dr Rajendra Saraogi is also one of well-trained gynaecologists in Malad West, Mumbai with 41 years of experience in the relevant fields. He has completed his studies and specialized in treating infertility. He has vast experience in Gynae Oncology relates surgeries and High-risk Obstetrics. He won the gold medal during his MBBS as a university topper. He is also a fellow member of FOGSI. He also got an award of FOGSI CORION. He has 93% success votes and well-known for his finest treatments.
10 AM- 6 PM (Monday- Friday)
9330666930
Dr Kiran Coelho
Dr Kiran is an expert gynaecologist in Bandra West, Mumbai that offers you complete changes including pre-post infertility. She is a well-known IVF doctor to perform successful treatment for couples. She has 30 years of experience and a fellow member of FOGSI. She is the most amazing and perfect doctor for females who are getting trouble in pregnancy. When it comes to satisfaction and healthy treatment Dr Kiran is the best.
10am-12pm (Monday-Sunday)
02226400826
Dr Rishma Dhillon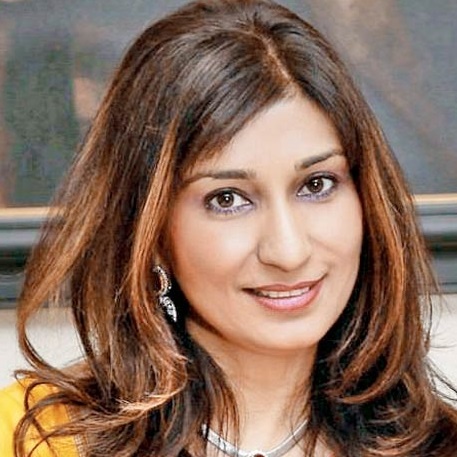 Dr Rishma is yet another top gynaecologist in Bandra West, Mumbai for you. She has 25 years of experience in high-risk pregnancy, medical terminal pregnancy, Endoscopic surgery, Menopause, PCOS, etc. she has 3 best clinics in the Mumbai to treat Gyne problems, Pregnancy issues and more. She has done her MBBS from the finest college Mumbai. Also, she has completed her training in non-surgical MRI focused on ultrasound for Fibroids. She has received an award of Navshakti Newspaper Maharashtra Awards for excellence.
4 PM-6 PM (Monday) & 11 AM- 1PM (Wednesday)
02266755886
Dr Shilpa Bansal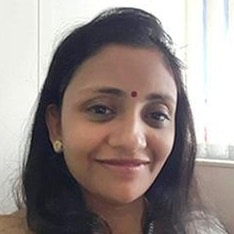 Dr Shilpa is the standard gynaecologist in Andheri West, Mumbai having 12 years of experience. She is a well- trained and best doctor for females who are willing to have a baby. She completed her training from KGMC Lucknow. Also, she was an assistant professor At CAMA hospital, Grant Medical College. Also, she specializes in genital surgeries and reproductive system. Dr Shilpa has a higher success rate with her surgeries and high-risk pregnancies. She also runs a program named Mommy Make-Over.
9:30 AM-8:00 PM (Monday- Saturday) & for Sunday time is 10:00 AM- 01:00PM
+91 93200 48601
Dr Anita Soni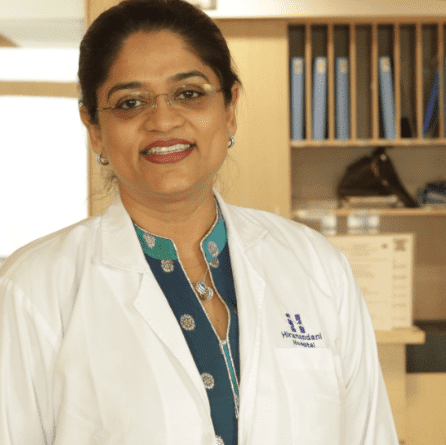 Dr Anita is also the famous name as the reowned gynaecologist & obstetrician in Powai, Mumbai with 16 years of experience. She is well-known for her finest services with a higher success rate. She is good at encouraging females to make their delivery healthy and normal. She has completed her studies and training from the finest hospitals. She is MBBS, DGO, DNB, and Practicing Gynaecologists. Dr Anita is perfect for every lady who is willing to conceive and deliver.
9 AM- 8 PM (Monday-Saturday)
02233814064
Dr Ranjana Dhanu
Dr Ranjana is a popular name when it comes to the best gynaecologist in Bandra East, Mumbai. She is one of the best with 100% satisfied patients and a higher success rate. She has 26 years of experience in this field in her special areas like laparoscopic surgery, PCOD, Thyroid, Unwanted pregnancies, and more. She completed her graduation from Edward Memorial hospital and Masters from GS medical college, Mumbai. She also gets trained under the finest doctors in Mumbai and appointed as a Family planning officer as well.
2 PM- 4 PM (Monday-Saturday)
+91-9820044268
Dr Hemlata Hardasani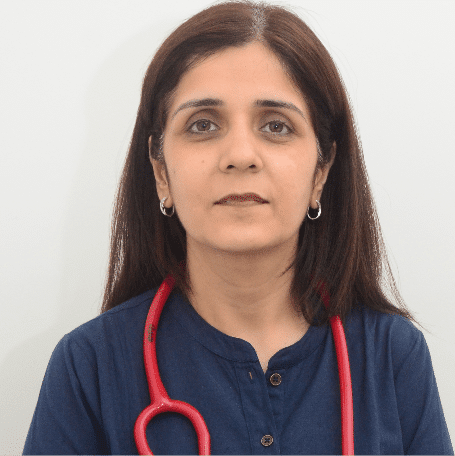 Dr Hemlata is the greatest gynaecologist in Andheri (west), Mumbai that serving her services for 19 years. She is also a laparoscopic surgeon. She completed her MBBS from JMF's ACPM medical college, 1994 and DGO from Balabai Nanavati hospital, 2002, and done a diploma in Laparoscopy from Bai Jerbal Wadia Hospital. Dr Hardasani is famous in Mumbai for producing successful outcomes. She is one of the finest doctors and active members of the Medical Association of MOGS and FOGSI.
10:00 AM – 1:00 PM, 5:30 PM – 7:30 PM (Mon - Sat) Sun: Closed
070211 01416
Dr Neelima Mantri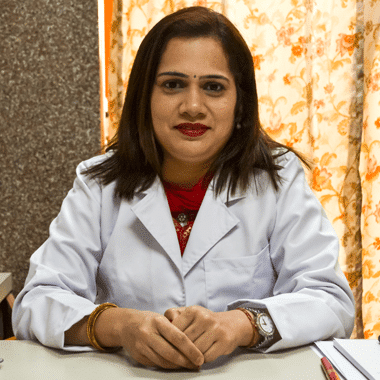 Dr Neelima is one of the best gynaecologists in New Marine Lines, Mumbai with one decade of experience. She is one of the finest Laparoscopic surgeon and obstetrician gynaecologists that delivers only higher success outcomes. Dr Mantri is extremely trained and well-known for handling emergency cases. She has completed her studies from South Korea and graduation from a reputed tertiary care referral center, India. She can help you from the initial stage of pregnancy to healthy delivery.
Mon To Sat 11:00AM to 4:00 pm
+91 7045115577
Apart from the list, many best doctors are the in Mumbai, India. I hope it will be help in finding the best female Doctor in Mumbai. Who can treat you friendly and give you the best care and sense of comfort.
Places to Visit in Mumbai
List of Best Gynecologist in Other Cities