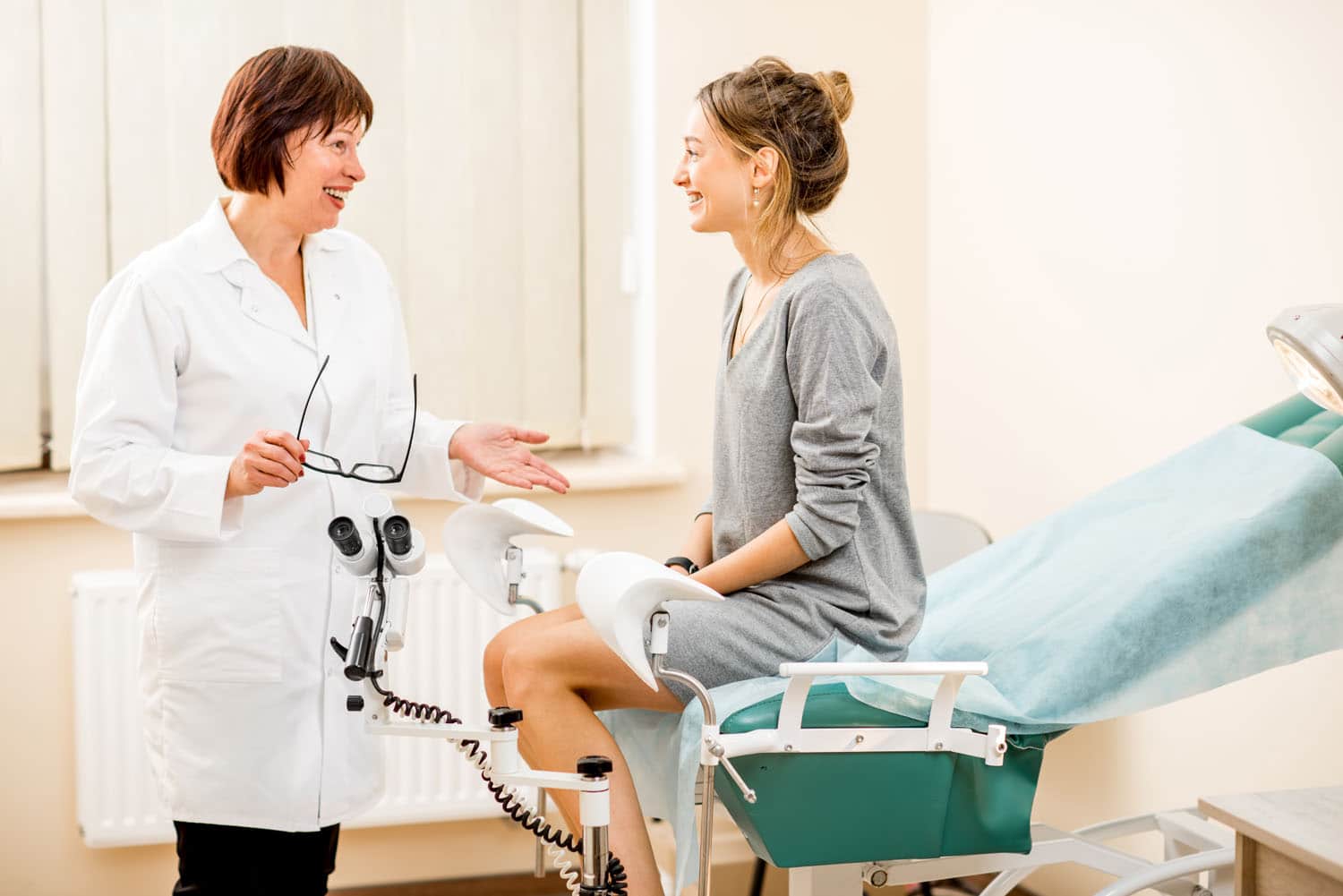 Are you searching best gynaecologist in Lucknow near me? Then you are on the right page. But seeking the best gynaecologist is a little stressful. If you know the best team of doctors near you. The task of choosing the best gynaecologist becomes easier. But before jumping into the list of doctors. Must know about the importance of gynaecologists. Gynecology is a medical practice that deals with female reproductive organ problems. For females, the care of reproductive organs is compulsory. So, you have to contact the best female gynaecologist near you. A female must seek for a gynaecologist to know about genital issues.
Well, the numbers of women flout their issue because of embarrassment. Hence, they need compensation high for it. If you want to make your future health better then Go ahead and make your future health safe. Most females feel trouble while visiting the doctor's clinic. If we know the best gynecologist in Lucknow, the anxiety may little reduce. Thus, the given list has shared with you based on gynaecologist expertise. Including their address, clinic timings, and contact numbers.
List of top 10 Best Gynecologist in Lucknow
Dr Sipra Bagchi
Best Gynaecologist And infertility specialist in Lucknow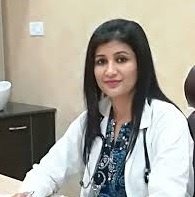 Dr Bagchi is also the best gynaecologist in Lucknow. She is finest in infertility evolution and treatments. She is well known for the services like intrauterine insemination, in vitro fertilization, high-risk pregnancy problems, and many more. She is well experienced in handling female issues conveniently. Moreover, she is running her infertility center in excel now she is itself the personal care and best doctor along with the team of well-qualified experts. She is a senior gynaecologist and received Honours in anatomy in 2000 plus Honours in SPM in 2002
9:30 AM to 05:00 PM (Monday to Friday) 9:30 AM to 03:00 PM (Saturday) and 11:00 PM to 2:00 PM (Sunday)
+91 73185 18111
Dr Rajul Tyagi
Best Gynecologist in Lucknow for High-risk Pregnancy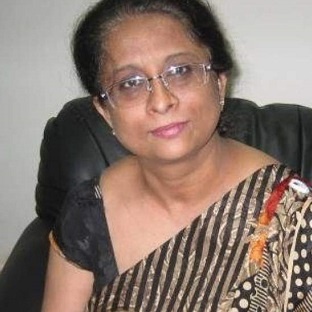 Dr Raju is an expert IVF specialist & gynaecologist in Telibagh, Lucknow with more than two decades of experience. She is a well-known doctor in Telibagh Lucknow. She has completed her post-graduation in obstetrics and gynecology from the KGMC Lucknow tremendous years of experience in serving females especially in infertility, surrogacy treatments and more. One of the best of this doctor is that she offers genuine treatment packages for the patients such as normal delivery package, twin delivery, high-risk pregnancy and more.
10:00 AM to 10:00 PM (Monday to Friday) and 8:00 AM to 2:00 PM (Sunday)
+91 78004 27000
Dr Deepika Sinha
Best Gynaecologist in Lucknow for Normal Delivery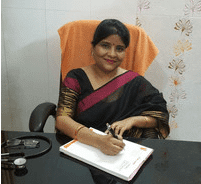 Dr Deepika Sinha is top Gynaecologists in Gomti Nagar, Lucknow. She is infertility specialist and high-risk Pregnancy doctor and
20+ years
of experience. She is good in handles cases of infertility and post-delivery carefree is expert in PCOD and PCOS treatment. Also, she is good at breast cancer screening and Quad training is an expert in MBBS, DGO, and FICMCH is also a fellow member of international medical colleges.
9:00 AM to 1:00 PM and 05:00 PM to 8:00 PM (Monday to Saturday)
9721334444
Dr Nihan Iqbal
Best Obstetrician-Gynecologist in Lucknow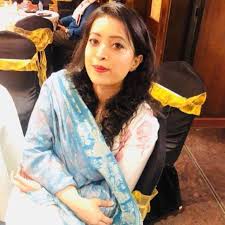 Dr Nihan Iqbal is one of the renowned gynaecologist and obstetrician in Dubagga, Lucknow. She is best in services like the Adiana system, cervical cerclage, quads system, artificial system, ECR system and many more. She has an overall 7 years of experience as an allopathic and gynaecologist in Lucknow. She has completed her MBBS and DGO from Lucknow University. She is the best consultant in Lucknow and getting multiple positive reviews from the patients.
06:00 PM to 08:00 PM (Monday to Friday) and 10:00 AM to 12:00 PM (Saturday & Sunday)
+91 98383 02168
Dr Manjusha
Best Gynecologist in Lucknow for Normal Delivery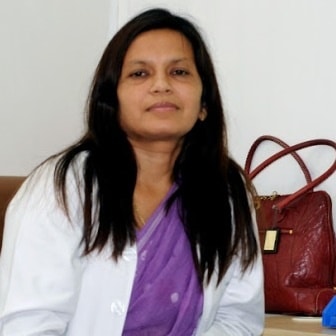 Dr Manjusha is top gynaecologist in Gomti Nagar, Lucknow. She is well trained and perfect doctor in gynecology issues for the several celebrities and honorable clients even with international patients. She has successive years of experience and highly educated + dedicated to treating the patients with ensure treatment plans. She takes the patients as a top priority to help the ladies for their Maternity and high-risk pregnancies he is a famous gynaecologist in treating fibroids, pelvic organ, cervical, vaginal diseases and many more.
24 hours available
05226780152
Dr Bandana Sharma
Best Gynecologist and Laparoscopic Surgeon in Lucknow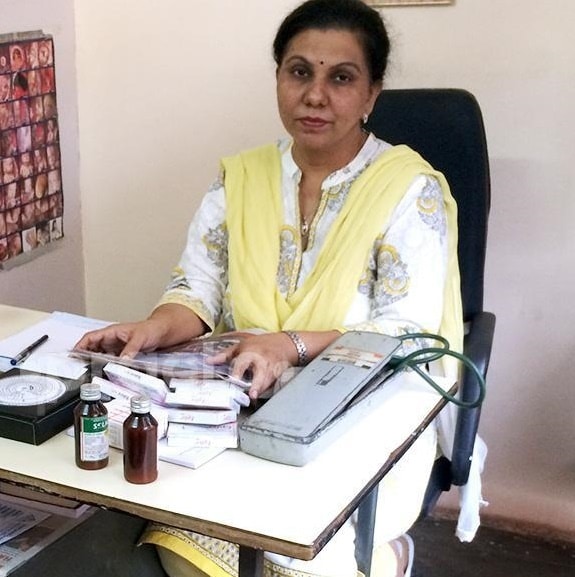 Dr Bandana Sharma is the top gynaecologist and obstetrician in Daliganj, Lucknow. She has 21 years of experience as women health specialist in Lucknow. She is also a Health Care expert for the females. She has completed her MBBS from the Jawaharlal Nehru Medical College and DG from the same college in 1997. She is also an active and fellow member of obstetricians and gynecological register of Delhi and Indian Medical Association. Also, she is the best surgeon in tubal legal action and artificial insemination, unilateral salpingo, amniocentesis and more.
10:00 AM to 02:00 PM (Monday to Saturday)
+91 98399 26209
Dr Neelam Vinay
Best Gynae in Lucknow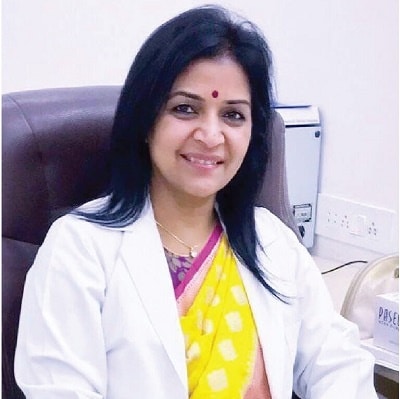 Dr Neelam Vinay is the experienced Gynaecologist in Lucknow with her greatest services as obstetrician and gynecology. She is a fellow of American College of obstetrician and gynaecologist, USA and London University. She is also a member of the British fertility society. She is well known for treating honorable client send International patients as well. She has two successive years of experience in the efficiency and dedication to the clients she also well trained in latest apps of equipment and highly advanced surgical treatments she is the best in getting the advice for the vaginal diseases, vaginal discharge, infertility and more.
06:00 PM to 08:00 PM (Mon to Sat)
+91 94153 13929
I will highly recomend neelam mam to every woman who is going to gave birth to her child bcz it has been very long nearly12 yrs guidence under neelam mam from sahara till oppollo

and she said to be best gynocologist of up she is fantacstic women U CAN SURELYTRUST HER😍😍😍😍

read more
Dr Neelam Vinay ,a trustworthy gynaecologist at Apollo,Lucknow...I believe in her,her decisions,her nature,her efficiency towards her profession is worth it.With blindfolded

belief in her will always go to her for all my family guidance n will suggest my friends too to visit her.She takes good care of her well kept clinic n her patients too...thanks to her

read more
Had a wonderful experience the doctor and staff everyone is nice
Very humble and polite response from dr neelam.
It was wonderful experience with Dr Neelam vinay..The whole time during my 9 months of pregnancy she was great support to me and she made my journey very easy .. there is no

doubt that she is the best in the town..Thank you so much mam

read more
I am from Gorakhpur and went to Dr Neelam with a recommendation from Family doctor. My mother went through a surgery for stones in gall bladder, we all were worried but Dr made it

so so easy for my mom and us. Treatment and surgery provided were undoubtedly the best. Apart from it the charges were very genuine and atmosphere and facility provides were hygienic and top class. Mom was discharged on time. We are all thankful for what she did for us. She is the best.I highly recommend Dr Neelam if you are looking for a Gyneocologist in Lucknow😁

read more
Dr Neelam Vinay is best gynaecologist in lucknow.. she is capable to perform high risk surgeries.. I have seen many videos of Dr Neelam - information videos and patient

testimonials... She is very polite and helpful.Hats off for her best efforts and saving million lives.. easily take appointment and meet.She also helped deliver baby of our star cricketer RP Singh and many other celebrities.. amazingly great effort.Respectful and by far services in the region.

read more
When I visited Dr Neelam for my first prenatal appointment, I was diagnosed with Multiple Fibroids in my uterus. I was explained in detail about the possible complications that

could follow. I was disheartened but had high hopes from Dr Neelam and team. I took all the precautions that I was told to and kept moving forward with my pregnancy keeping full faith in Dr Neelam's Medication and Advise. I was able to carry my baby full term and delivered absolutely healthy baby boy on 25th February 2021. Mrityunjay and I will be forever grateful to Dr Neelam and Team who took utmost care of me and my baby during all times.Thank You Dr Neelam 🙏😊

read more
I cannot say enough wonderful things about Dr Neelam Vinay , First of all, I think she is a brilliant gynaecologist. But, what really makes her stand out is how she made me feel

like I was her only patient and that she would spend as much time with me as I needed. She was incredibly thorough my pregnancy, She emphasized that I should feel free to ask her anything, She took all my fear away of caesarean, She didn't let me feel that I'm in OT, I had fun while having my operation, She played my favourite music, I think the highest compliment one can give a doctor is that they treat a patient like a member of their family and Dr. Neelam did that for me. I feel so lucky to have found her! You're a GOD for me , I'll be thankful to you my whole life, THANK YOU Ma'am. Love you 😘

read more
Almost family like feeling.. best place for high risk cases.
People say that there is no gain without pain but it's possible with Dr Neelam Vinay. You can get your child without bearing any pain.... It's like " Gain without pain".Be it

normal delivery, painless delivery or c section, Dr Neelam Vinay is best gynac in Lucknow.

read more
Very nice dr. Ever I met thanku mam
One of the best gynaecologist in India I must say , very professional work and sweet nature ,
She is a wonderful doctor and very patient. Highly recommend her.
In my experience Dr Neelam mam is best gynaecologist in Lucknow it was good knowledge and experience and good nature give patients sufficient time listen and responds to

queries................she is like an angel to me

read more