Electric toothbrushes for kids or adults are available in the market, but parents or dentists highly recommended the kids electric toothbrushes for their healthy teeth. The electric toothbrush helps your child to keep his or her teeth healthy. The children mostly hate the toothbrush for their teeth by using the manual one, but they like & enjoy the use of electric toothbrushes. Kids should love brushing their teeth because it will be hard for them when they get older if at this age they neglect flossing & brushing.
Though the kid's electric toothbrush has multiple benefits which affect the children's dental performance in a positive way. It reduces cavity, plaque and gum disease by removing up to 100% more plaque from teeth than a manual toothbrush. The kid's electric toothbrush contains a rechargeable battery which helps them to use their toothbrushes anytime & anywhere where they wanted. But which is better to use? In this blog, we will discuss the best kids electric toothbrushes of 2022.
Best electric toothbrushes for kids
Electric toothbrushes are a fantastic invention, and they're especially great for kids who may be resistant to brushing their teeth. Below mentioned toothbrushes are specifically designed to make brushing easier and more fun for kids, and they come in a range of colors and styles. So whether your child is just starting to develop good dental hygiene habits or needs a new toothbrush to keep up with their growing smile we have everything in the below list.
1. Solimo Kids Battery Powered Toothbrush

Cost: $8.99
This electric brush is suitable for kids starting from the age of 3 years. It has a fairly gentle vibration and is easy for them to hold and maneuver around their mouth. You can also use this toothbrush with your child where it's fun, but you are also teaching them about proper brushing habits. The brush comes with two replacement heads which makes it great value for money. This would be the best electric toothbrush that your little one has it's not like most electric toothbrushes. This is different from a manual toothbrush in that your kids will never get bored brushing their teeth.
2. Oral-B Kids Electric Toothbrush with Sensitive Brush Head and Timer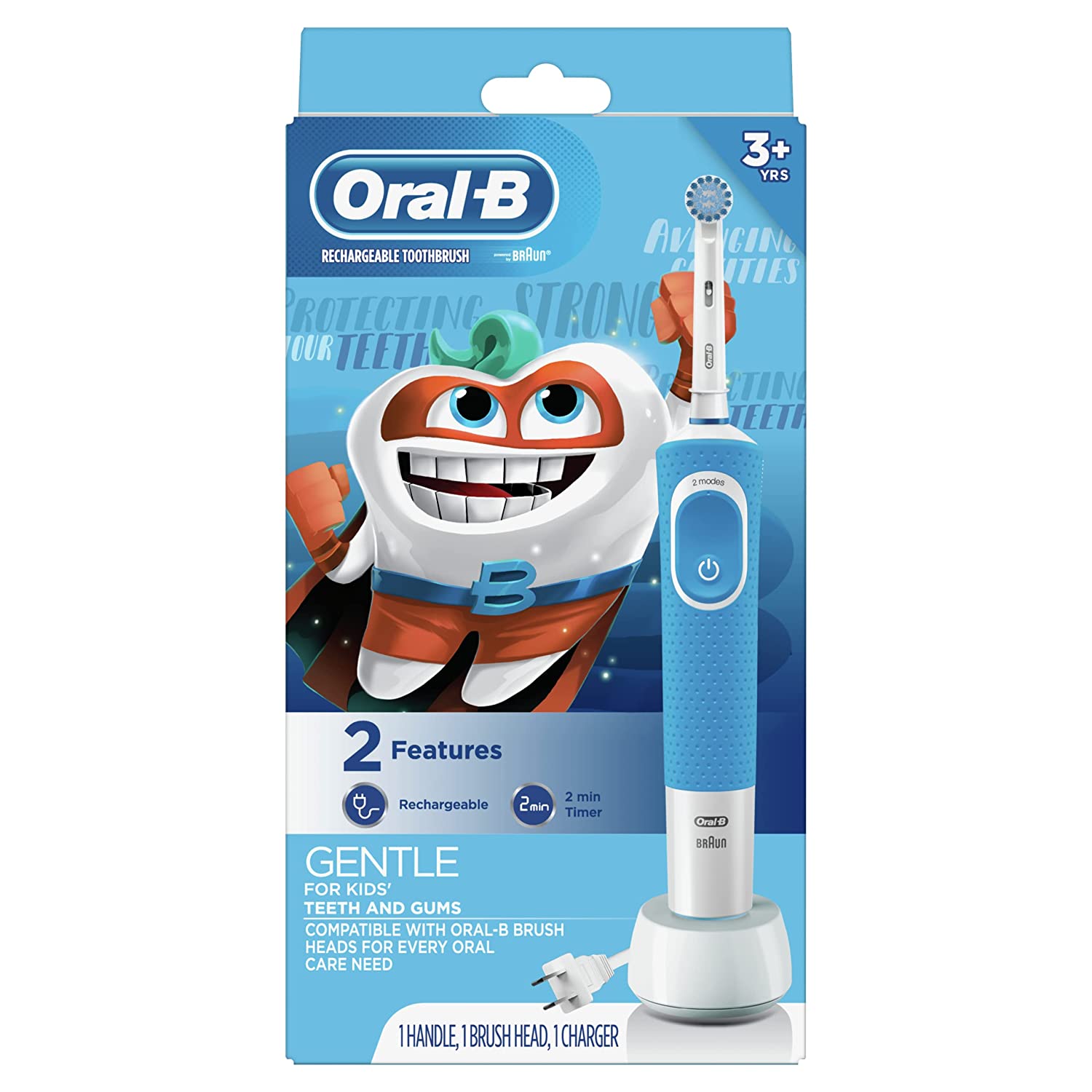 Cost: $34.79
Oral-B Kids electric toothbrush is the perfect toothbrush for kids who are at least 4 years old and up. This brush has a gentle brushing action which makes it comfortable for them to use and also reduces gum pain and irritations. The sensitive small brush head can clean without irritating their gums or teeth, and the electric toothbrush offers a two-minute timer of brushing time which is essential in ensuring they brush their teeth for a proper amount of time without being nagged by you. This smart electric toothbrush makes brushing fun and less of a chore for kids, and it's easy to use as well.
3. Oral-B-Electric-Toothbrush-Replacement brush heads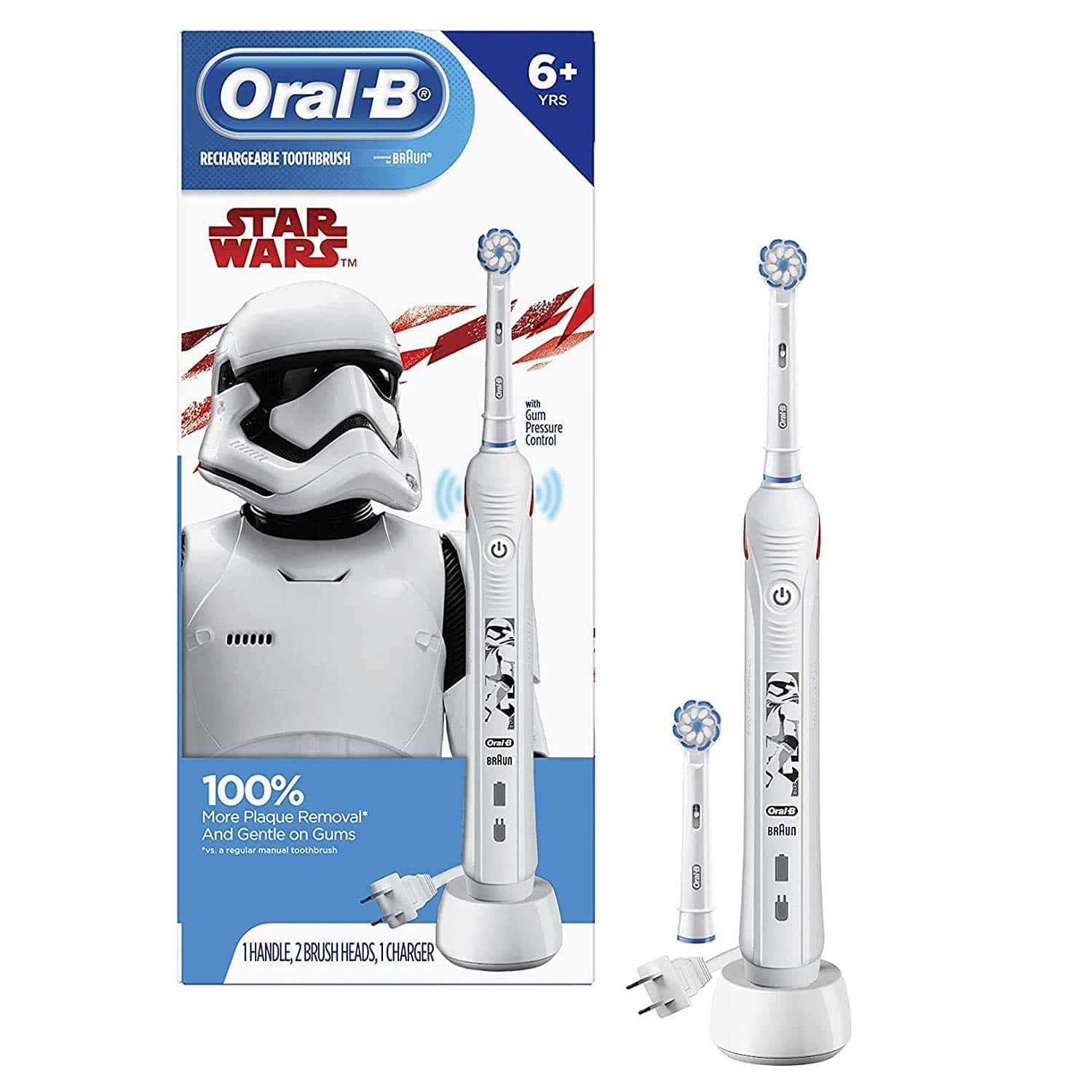 Cost: $49.45
These electric toothbrushes are very soft, which is great for kids who aren't used to having something so hard in their mouths. They are also good for older people or if you have sensitive teeth yourself. The big benefit of these toothbrushes is that they are very simple to use and clean, so they are easy to take care of on a daily basis.
The electric toothbrushes come with a limited 2-year warranty and there are two replacement heads in the box. And these electric toothbrushes replacement brush heads for are very good for your children and they will love to brush their teeth with one of these. The manual brush heads are fine for some people but if you have sensitive teeth then these electric toothbrush heads replacement will help you a lot.
4. Vekkia-Rechargeable-Electric-Toothbrush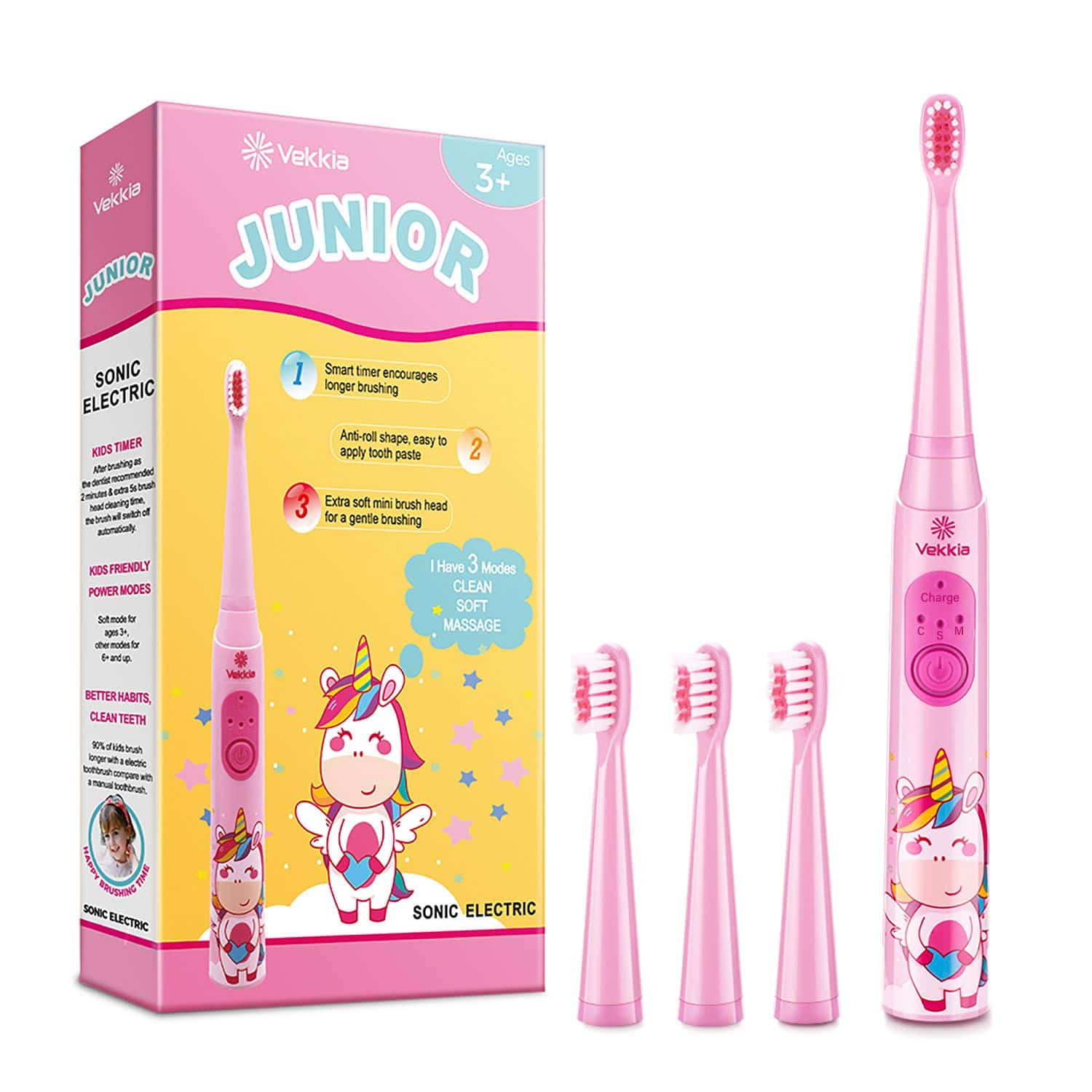 Cost: $19.99
This electric toothbrush has a great ergonomic design for kids and comes with soft bristles that are gentle on their teeth and gums. It requires 4 AA batteries to work, which can be changed very easily by your child. This rechargeable electric toothbrush also features two different brushing modes which are rare in most electric toothbrushes.
The lower mode is gentle enough for kids to use daily, but it also has an intense mode that can be used for special occasions like when your child feels their teeth are extra dirty. For kids, this is the best electric toothbrush that helps them to keep their smiles radiant and sparkling. Furthermore, manual toothbrushes are extremely difficult for kids to use, but the Vekkia has a two-minute timer that helps them get used to brushing their teeth for twice as long.
5. Philips-Sonicare-Rechargeable-Toothbrush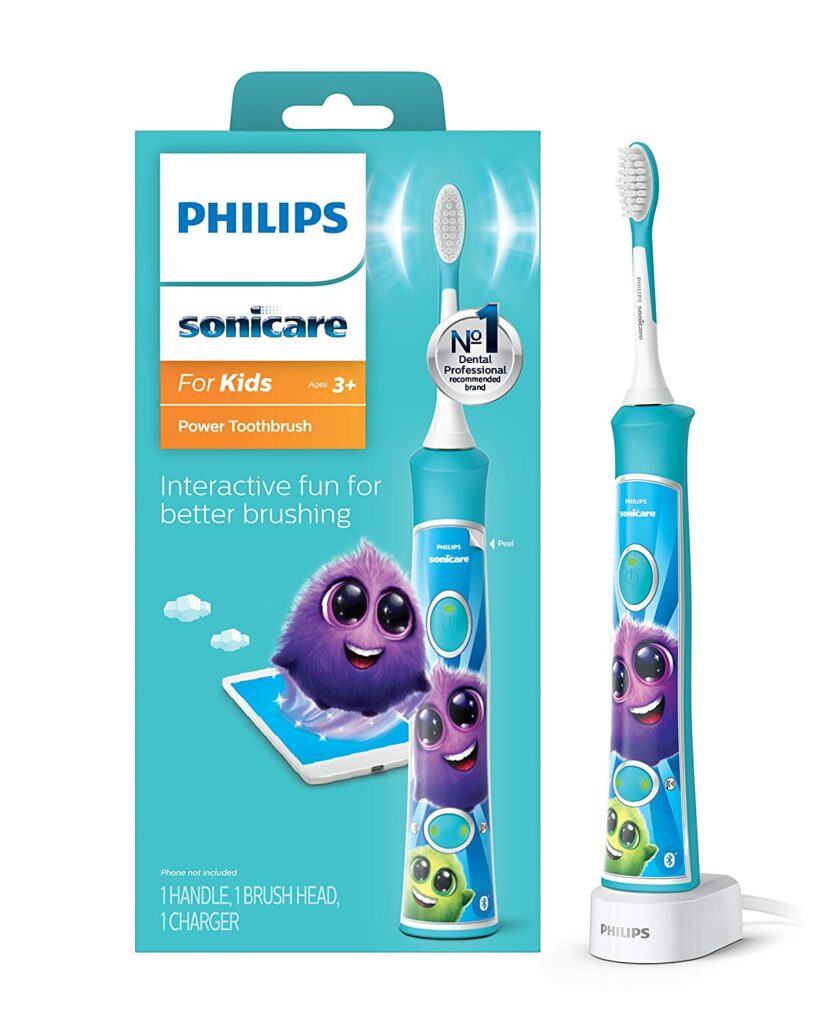 Cost: $48.99
Philips Sonicare is a trusted name in the world of electric toothbrushes. And this rechargeable model is the perfect choice for your child's teeth. It has a special setting to ensure that they brush correctly and it also comes with a built-in timer that will let them know how long to brush their teeth. This Philips Sonicare toothbrush is designed for toddlers and children aged 2 years and above. This sonic toothbrush also has a two-minute timer and this new brush head is specially designed for smallmouth and new teeth. The rechargeable brush has soft bristles which make it easy for the kids to brush their teeth without causing any harm.
6. Colgate Kids Electric Battery Powered Toothbrush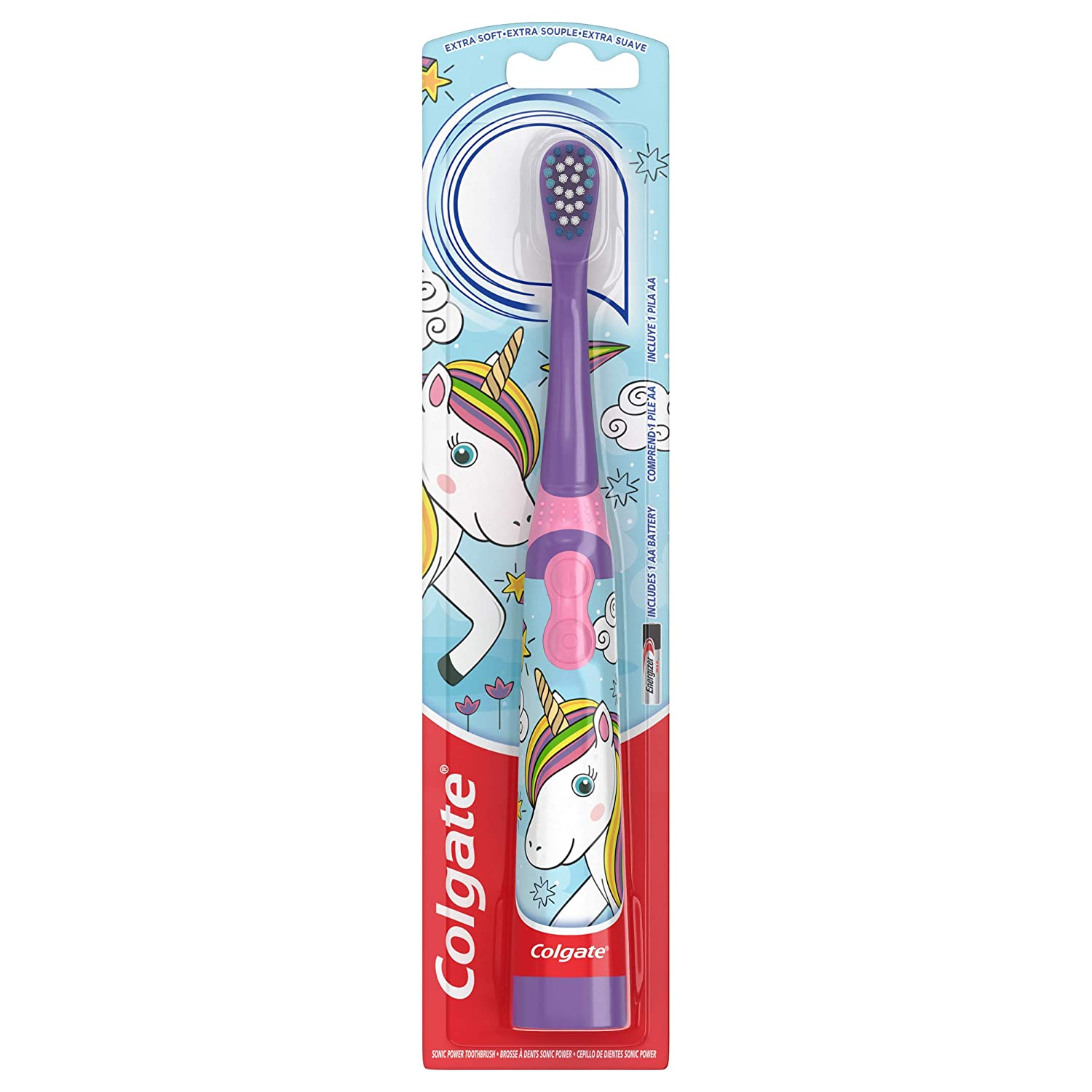 Cost: $5.00
This is another battery-powered toothbrush by Colgate that has a smooth rounded head which is suitable for children from 3 years of age. It features an LED timer that reminds kids to switch sides and an easy-grip handle. The brush can be used without any toothpaste but it's still necessary to use some kind of fluoride toothpaste at least a pea-size amount.
This electric toothbrush for kids will make your child excited to brush their teeth every morning and night. This electric toothbrush also comes with a 2-year warranty from the manufacturer. In comparison to electric and manual toothbrushes, the pressure sensor of electric toothbrushes helps kids to brush their teeth correctly and easily.
7. Brusheez-Kids-Electric-Toothbrush headset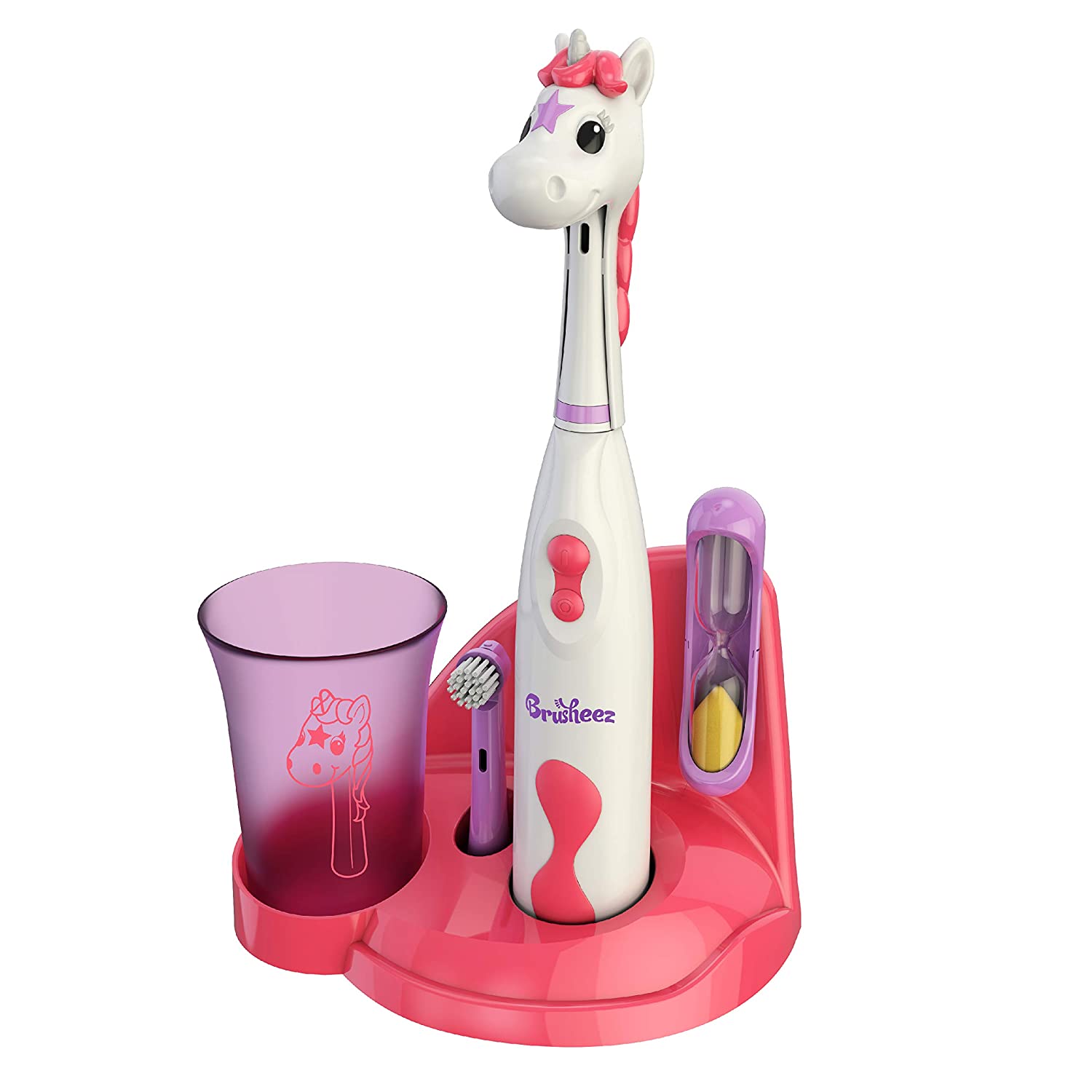 Cost: $19.99
This electric kids brush is battery-operated and suitable for children 3+ years of age. It features 2 flexible yet durable brush heads, extra soft bristles, an easy-grip handle, a two-minute timer, a water storage compartment and a powerful sonic vibration action. The adjustable volume control is perfect for soothing children who are afraid to use electric toothbrushes. This is one of the best electric toothbrushes for kids to do oral hygiene and they love to use it.
Many electric toothbrushes are bulky, heavy, and difficult to use. However, the brush size of this toothbrush is small enough for your child's mouth which makes it comfortable for them to work with. The vibration is not too intense or loud, so kids will feel safe using it. This toothbrush head is very soft and not harmful at all and you don't need too much pressure when you are brushing.
8. Oral-B kids Electric Toothbrush Coaching Pressure sensor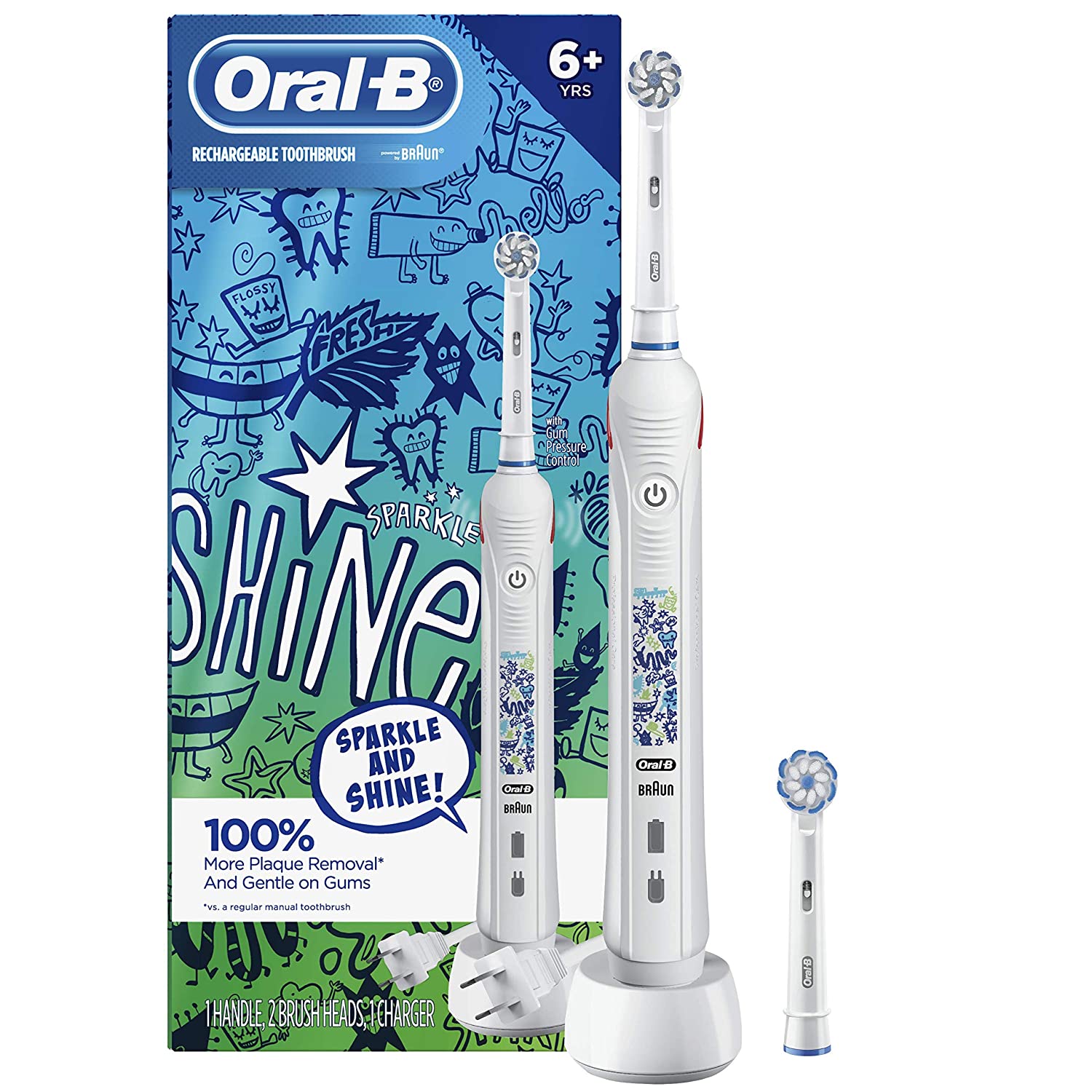 Cost:$46.78
Oral-b kids are the best electric toothbrushes for kids as they have a pressure sensor that helps kids to brush their teeth correctly and easily. The company claims that the pressure sensor is one of the best features as it turns the brush off whenever he or she brushes too hard, so your child's teeth will be protected from over-brushing. This toothbrush comes with a two-minute timer or the brush head that can be personalized with attachments and stickers for extra fun. Oral b kids for sensitive gums is another toothbrush for kids that comes with soft nylon bristles which make brushing enjoyable and comfortable.
9. Oralrex-Electric-Toothbrush-Ultrasonic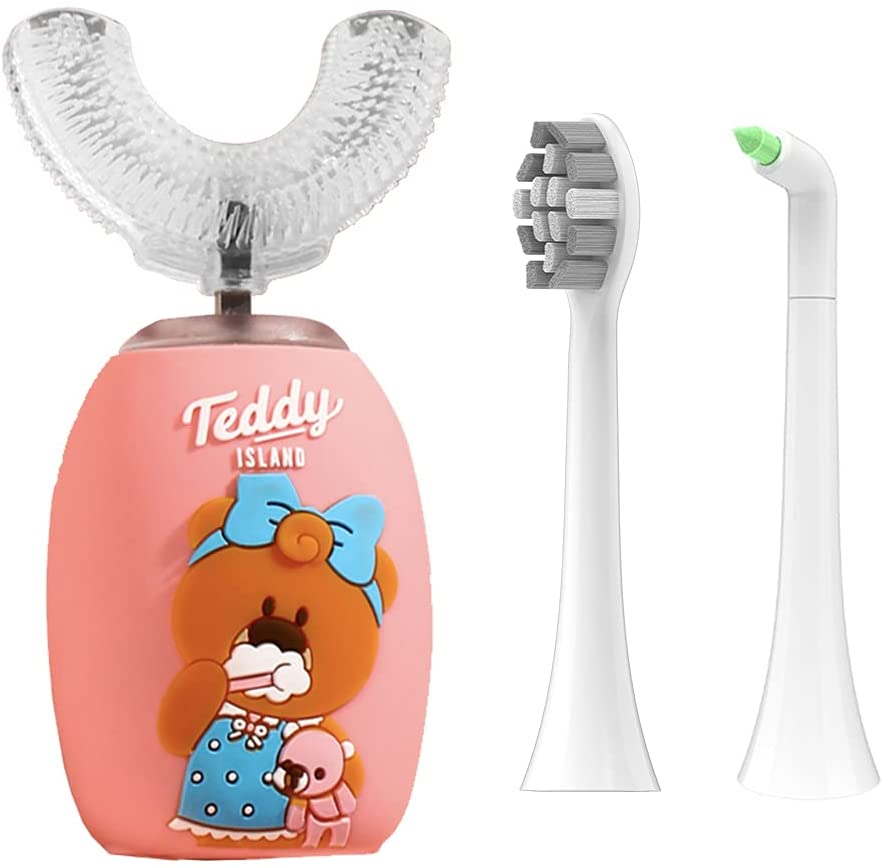 Cost: $28.88
This electric toothbrush has a sonic vibration which helps to remove plaque and whitens teeth naturally. The bristles of this toothbrush are very slim and soft, so the brush can be used by young kids who may need even more gentle cleaning than adults. A brush head comes in various colors such as green, pink, orange or white so that it can be personalized for your child.
Therefore, the manual toothbrush will be replaced by the cordless electric toothbrush. And this electric toothbrush for kids will solve the problem of kids not wanting to brush their teeth. Moreover, the electric toothbrush head and manual brush head can be easily changed from each other, which makes this type of electric toothbrush very flexible.
10. AquaSonic-Black-Ultra-Whitening-Toothbrush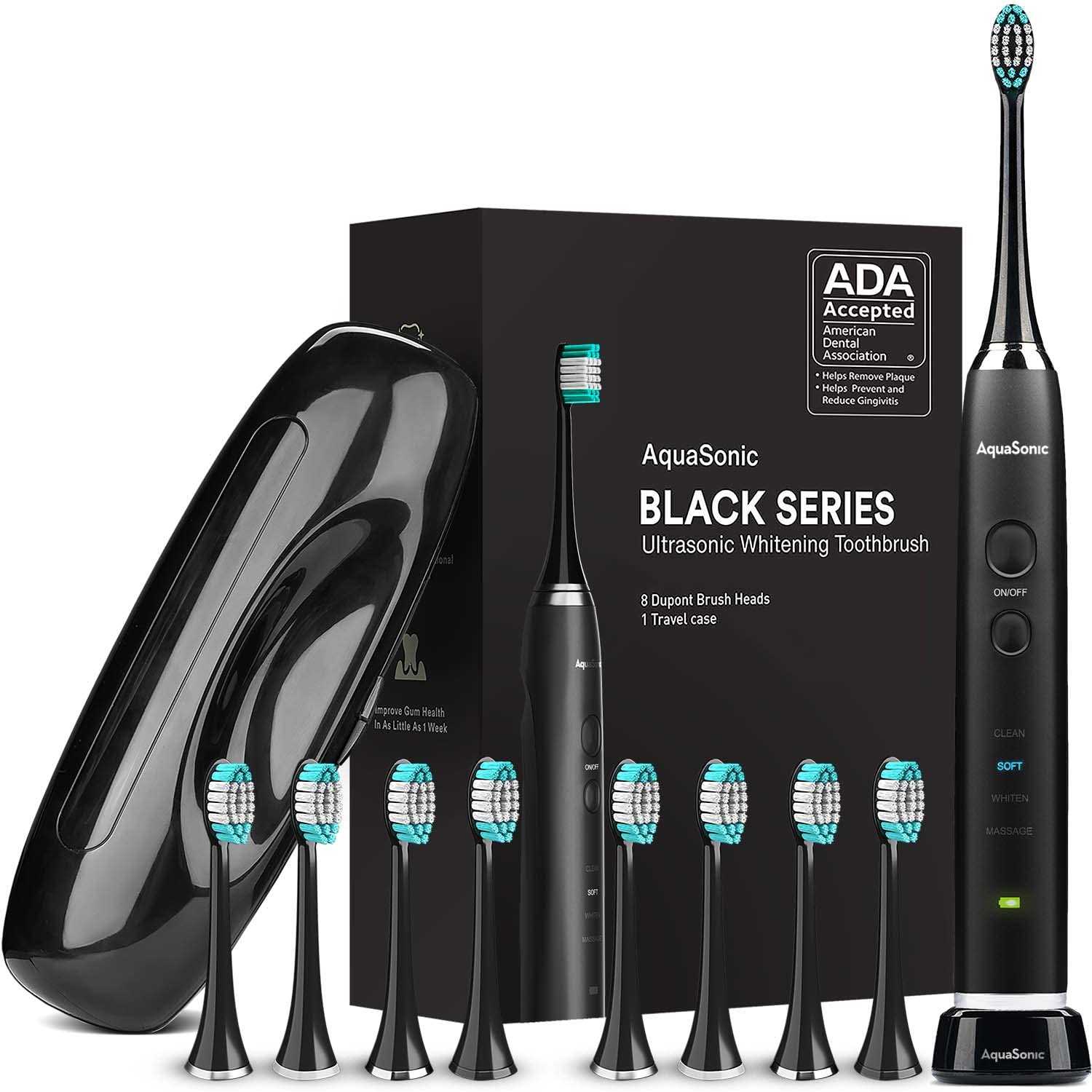 Cost: $36.95
For younger kids who have a hard time getting started with brushing their teeth Aqua sonic electric toothbrush for kids is a good choice. This toothbrush uses gentle vibration to remove plaque and tartar from your kid's teeth. In comparison to other electric toothbrushes, there are two small buttons on this one that will turn the brush on and off. And it does not need any batteries which are even better.
This is a simple electric toothbrush and with proper brushing techniques, this toothbrush will provide your kids with a brighter smile. The brushing session will last for up to two minutes which is the recommended time. And that's why these are the best electric toothbrushes for kids with a flexible brush head that make it easier to brush hard-to-reach places of the teeth.
11. SHNOKER-Toothbrush-Ultrasonic-Automatic-Waterproof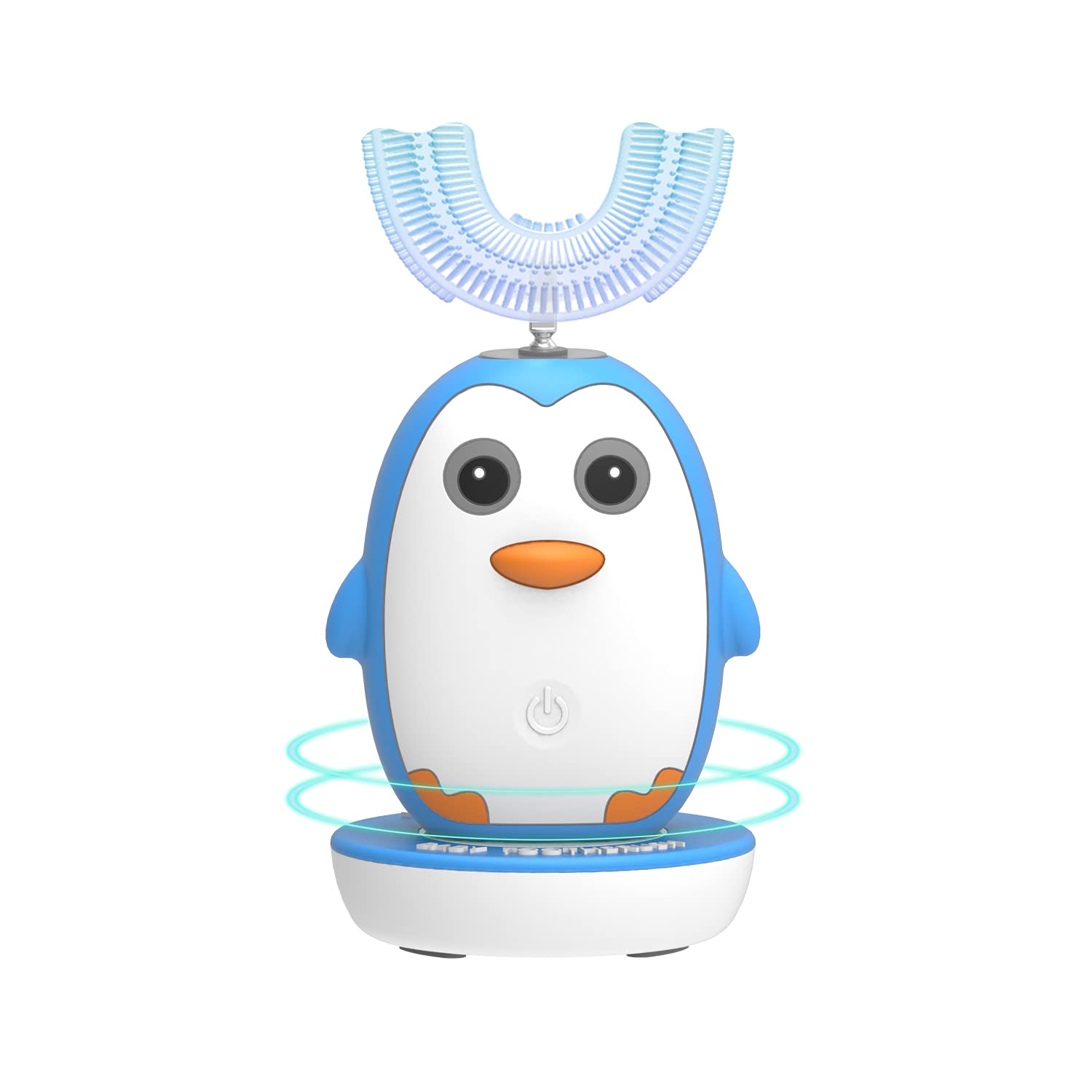 Cost: $36.99
This electric toothbrush is suitable for kids from the age of 5 years and up. It has a really soft brush head which is great for little mouths and more delicate teeth. It also has three brush modes: one mode makes the brush more intense and another mode less intense or the third mode turns off the ultrasonic vibration. It also comes with a travel case and extra two brush heads, making it great value for money. The gentle vibration on the soft bristles is also good for kids. This electric toothbrush is waterproof and can be used in the shower, which makes it even more fun to use.
12. Quip-Electric-Toothbrush-Set for kids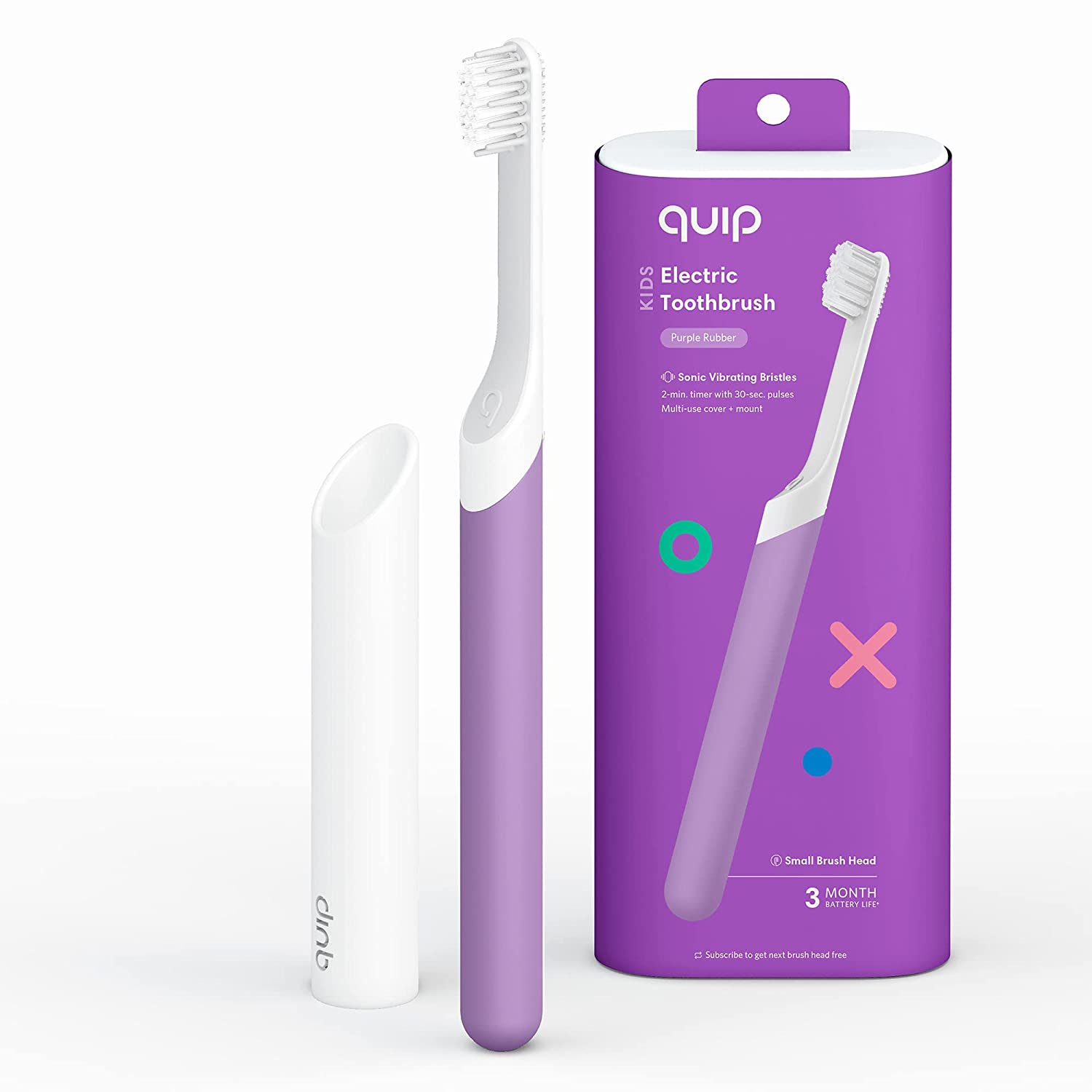 Cost: $28.82
If you're looking for a great electric toothbrush with a little more power, then this Quip would be your best choice. It comes with three different modes so it's gentle enough for even the youngest kids and works to remove up to 95% of plaque build-up.
The brush head has soft rubber bristles which help your kids brush their teeth without fear of hurting gums or mouth. The cute animal box with the toothbrush includes a charger. These are the best electric toothbrushes for kids because the brush heads have a built-in timer so your child learns the correct brushing technique. For younger kids, the toothbrush also comes in a special child-friendly size. The cleaning power of this brush is very effective and gentle on teeth and gums.
13. HAXAYOLO Rechargeable Waterproof Toothbrush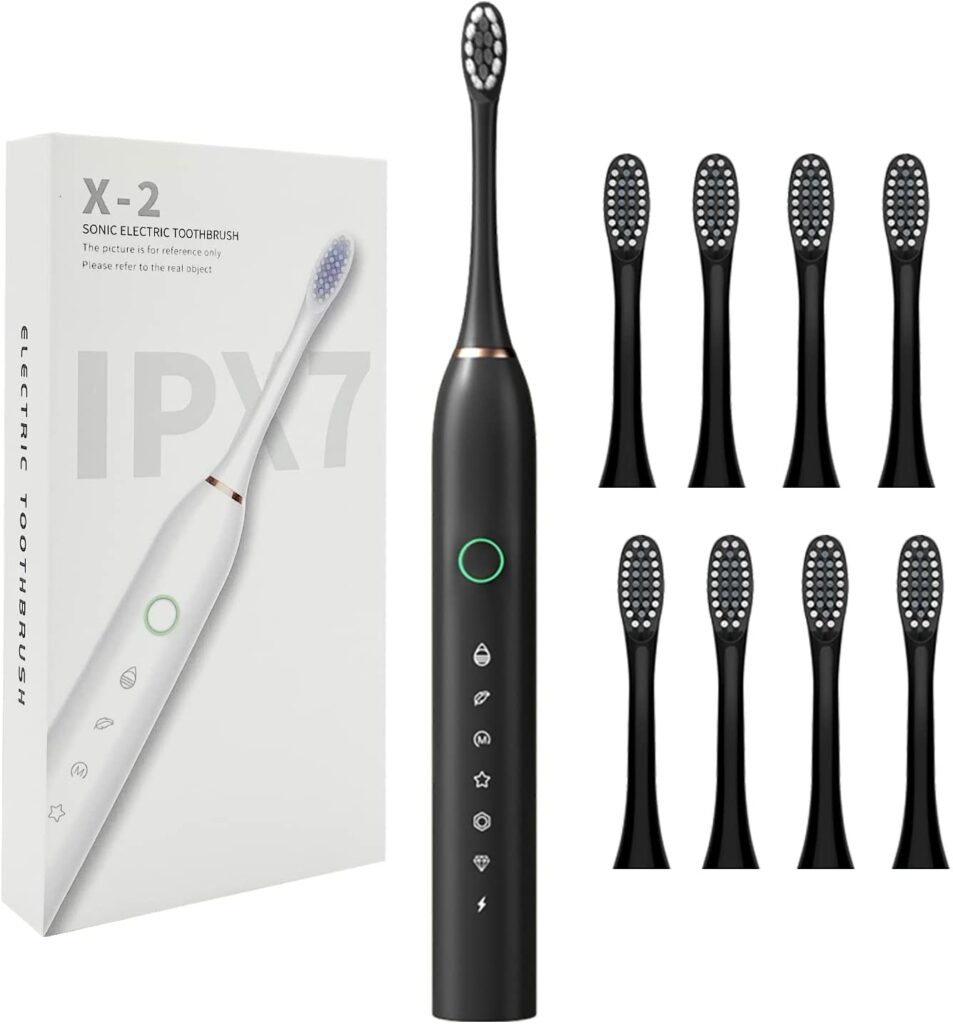 Cost: $69.99
HAXAYOLO is a rechargeable toothbrush that has an independent power switch and 2 additional brush heads. The bristles of this toothbrush are made from FDA approved silicone and it's perfect for kids aged 5 years to 12 years. This is the best electric toothbrush for any kid who hates to brush their teeth. It has a timer and a 2-minute shut-off feature for each use. It also comes in a great design that makes it easier to hold in little hands. The sensitive gums of a child's mouth make an electric toothbrush the best way to ensure they brush their teeth for a full 2 minutes. This smart brush will recognize when the child has brushed long enough and will shut off automatically.
The Conclusion
Therefore, electric toothbrushes for kids play a significant role in improving oral hygiene and preventing cavities and dental problems. The best electric toothbrush for kids is the Oral-B, which is great because it has a two-minute timer that alerts you when your child needs to switch quadrants and features vertical oscillating bristles.
If you're looking for something fun, try out the Philips Sonicare Kids Brush Head Toothbrushes with Disney Characters. We hope that by taking a look through our list of the best electric toothbrushes for kids in 2022, you will be able to find one perfect for your child and their needs. Just remember, when it comes time to buy an electric toothbrush for your children, don't forget about the importance of age-appropriate features like size and design. If you have any questions, please feel free to leave a comment in the section below.