As parents, we want to make sure our kids are engaged and learning while they're home. But it can be tough to come up with ideas that are fun and exciting for them. From playing board games to reading by flashlight, there are countless ways to keep your kids occupied. Kids love fun activities with cool toys, especially during the summer months.
For parents keeping kids engaged at home isn't always easy. For developing fun bonding time with kids it's important to come up with new and exciting activities for them. This is where kids' toys can make a big difference to help you engage your child at home. To engage children's interest, you need to make sure that the activity or game is something he or she likes and would like to participate in. Kids toys such as building blocks, craft items outdoor games etc can come in handy for this purpose.
When COVID-19 arrived, parents are facing difficulties to keep their children engaged at home. Sometimes it is advisable to involve them in cooking or shopping with you. This way they get a chance to help and also enjoy the fun of cooking together. Playing board games is another great idea that not only keeps young children engaged but also aids them in learning social skills. In this blog, we will provide you with information on how to engage kids at home? So scroll down to know more.
17 Ways to engage kids at home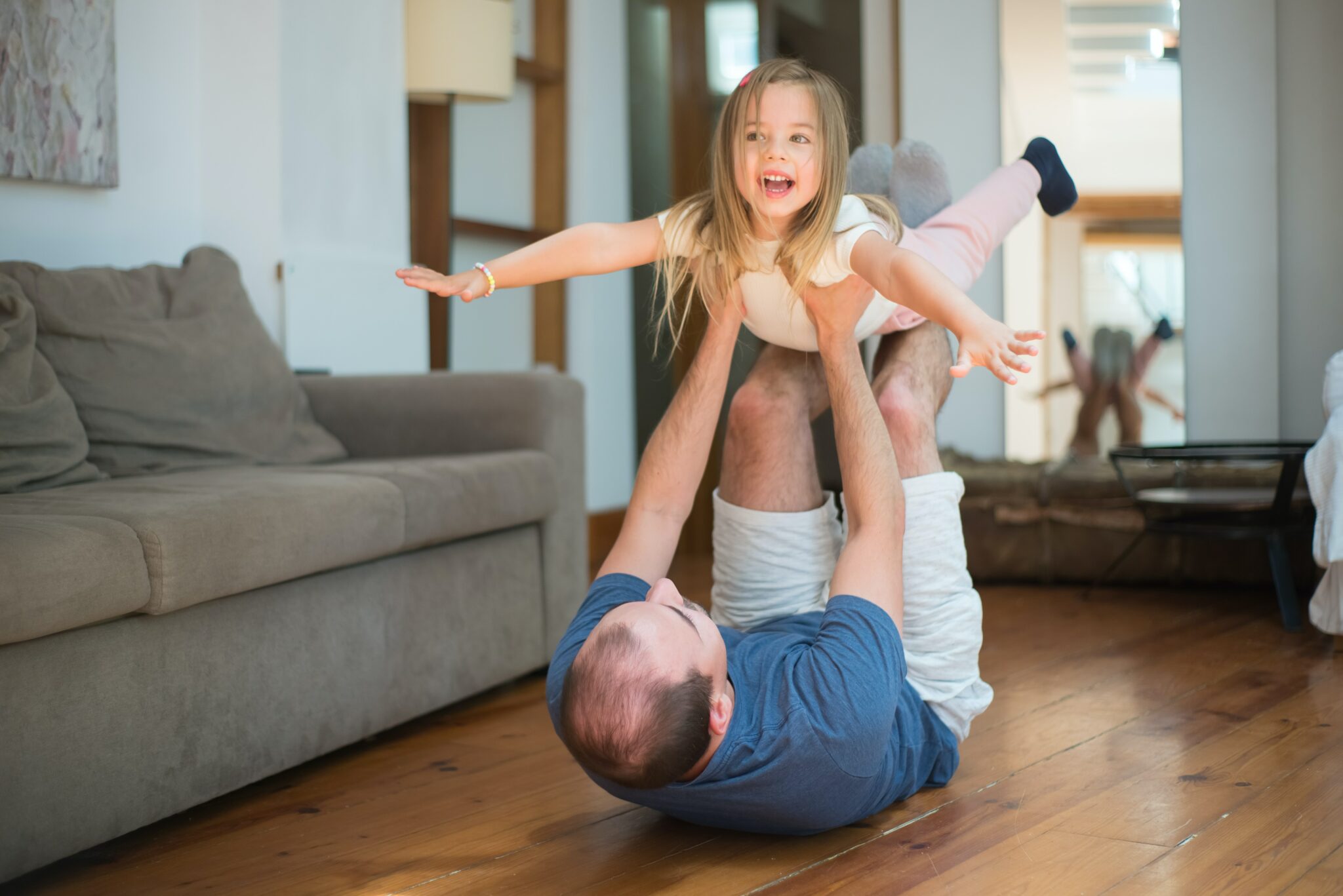 Though keeping kids engaged at home is not an easy job it is necessary. Parents are facing difficulties due to a lack of ideas. There are several activities which can be carried out with the help of computer and internet access. Engaging children at home in Covid-19 has become a challenge with today's lifestyle. In the situation of COVID-19, to keep children engaged at home, parents should use modern gadgets. However, the following ideas will be helpful in keeping your kids busy and in a cheerful mood and they are
1. Get into arts and crafts
Arts and crafts are a great way of keeping kids busy at home. You can choose from different types of arts and craft activities. Moreover, doing fun things at home with kids is a great way of spending quality time. Arts and crafts are not only helpful in keeping kids engaged but also help them in developing motor skills, hand-eye coordination and improving their imagination.
In fact, in the situation of COVID-19 many parents had reported that children are more enthusiastic about doing activities at home. Furthermore, by doing fun things at home you can also help children in developing life skills. In your daily routine, if you are able to choose one or two activities, your kids will spend more time at home rather than going out. Doing things with children also helps parents in understanding them better.
2. Play Boardgames
Talking about board games, not only young children but also teenagers love to play games on their own or with friends. Parents can choose different types of board games which include traditional board games as well as some quick-thinking activities based on general knowledge. By simply play board games at home, children can also improve their problem-solving skills. This fun activity helps them in avoiding boredom. Moreover, board games can also help children in improving their social skills as they will learn the art of winning and losing with grace. As we said simply play board games at home can keep you both busy. Moreover, it will help your child to learn different strategies.
3. Fill out crossword puzzles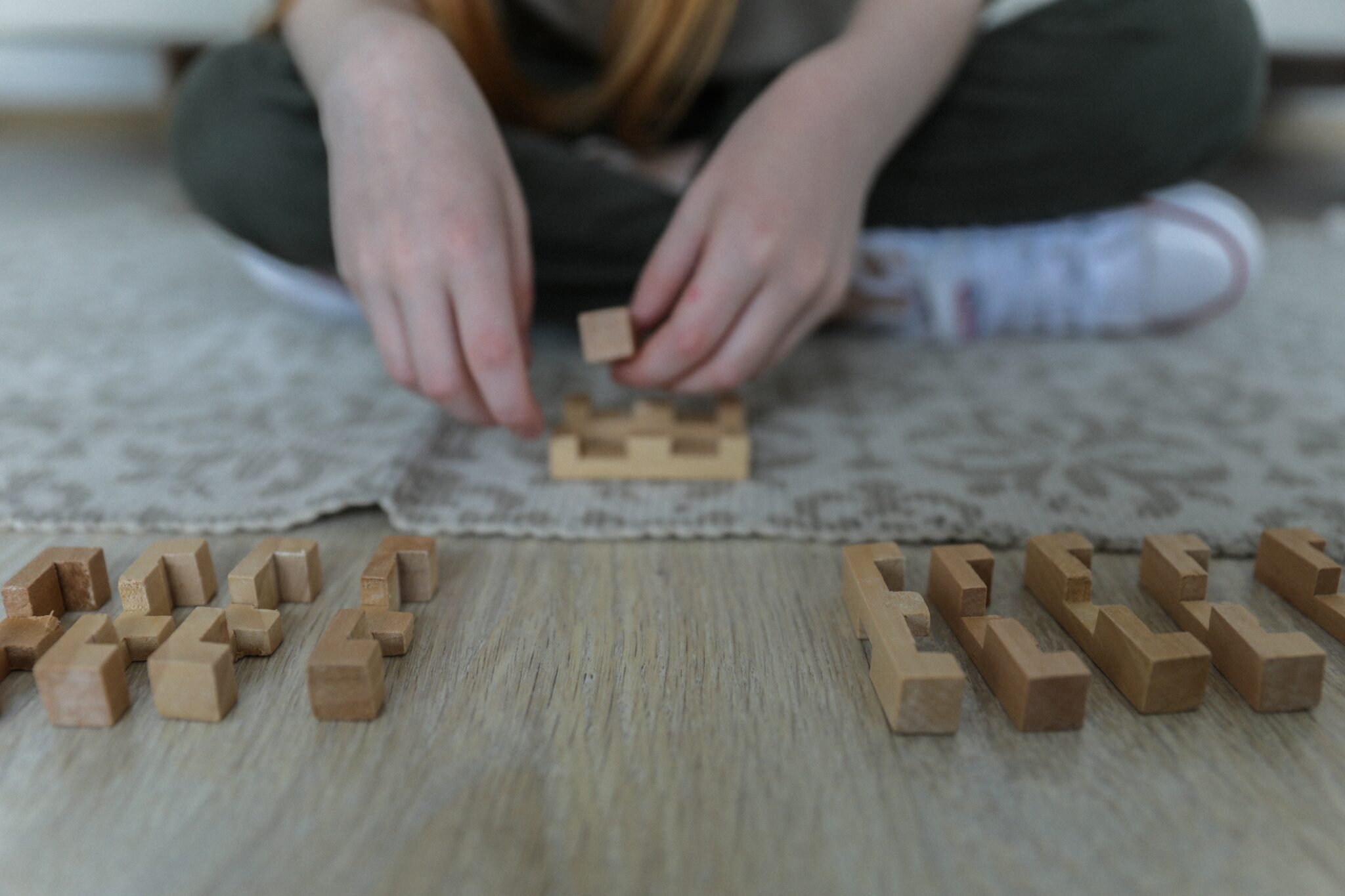 Playing games and doing activities by yourself is not enough for spending quality time with the kids. Parents can also make quizzes according to their age group. There are various online sites that provide quizzes on different topics. These quizzes will help children in developing their general knowledge. By these, parents can get positive results at home. As well as maintaining discipline of a life cycle in Covid-19, many parents have found quizzes to be very helpful. Your kids learn the importance of time and the value of resources. In other cases, you may also need to choose a particular subject or topic for the quiz.
4. Learn a new language
Learning a new language can be helpful in many ways. It is not only beneficial for children but also adults as well. If you want to improve your child's knowledge about COVID-19, learning another language is not a bad option. In fact, it will increase their social skills and help them in future careers. Moreover, learning a new language is also helpful in exploring their creativity and critical thinking skills. Through this fun activity children can spend quality time in a creative manner with their parents and these fun activities are helpful to engage kids at home.
Moreover, it is good for students who are preparing for exams like IELTS or TOEFL where they need to fill up a 2023 diary with tips, activities etc.
5. Engage children in water activities
As compared to other fun activities kids love doing things with water. If you have a swimming pool at your place, simply engage them in swimming. Moreover, if there is no such option available you can also teach your children how to do simple water activities by using common household items. You can fill buckets with different types of water. Also, you can fill the tub with water and prepare a bubble bath or use balloons to create soap bubbles for your children. As well to spend time at home with kids you can also take them to a nearby beach or have an indoor water park at your place to keep them engaged.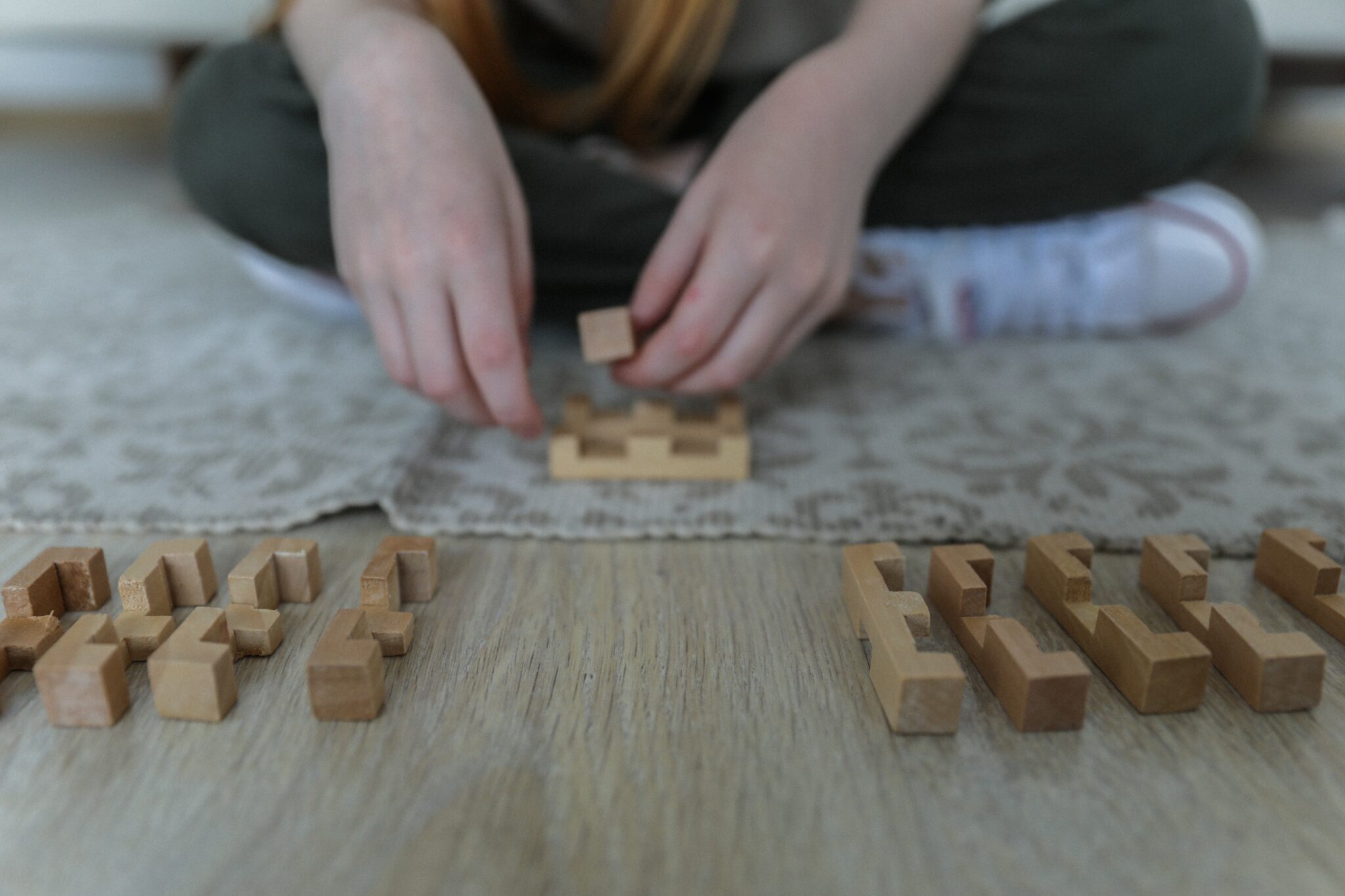 As compared to the past, today's teenagers are fond of junk foods. However, parents can make their kids eat healthy food by simply planning their meals in advance. If you want to avoid takeouts and fast food items, you should be able to plan out other menus for your children. You should also teach your kids about healthy eating and how they can keep themselves fit by choosing the right foods. Moreover, in this way, you will also become more involved in the meal making process. You are not just teaching them to have healthy eating habits but also sharing joyous moments with them.
7. Watching documentaries
For children, visiting a zoo is always fun. You can go with your kids to a local zoo in Covid-19 or even plan for an exotic vacation taking them close to animals they have never seen before. By visiting the zoo, children will learn about various species which are found across different countries. Moreover, by talking about the animals your kids will come to know more about their habitat. Children can also watch documentaries on different subjects like history, culture or science. Watching documentaries is not only entertaining but also helps children in developing critical thinking skills and alleviating boredom.
8. Read stories
Talking about COVID-19, children enjoy listening to stories. Stories are not only helpful in improving imagination but also can help them in learning new things either by telling or reading. You can choose different types of activities which include reading the story yourself or letting your kids read it on their own. Apart from this, you can ask your kids to draw a picture in sequential order in a story. This is a great way of engaging children in the activities at home and you can also watch educational videos to engage children. Sometimes a well-told story can be great ideas to have fun with your kids.
9. DIY science experiments
DIY science experiments are a great way of keeping children engaged at home. It not only requires creativity but also helps them in developing problem-solving skills. There are different types of DIY science activities which you can easily do with the help of YouTube videos or books. Moreover, science experiments at home allow kids to learn things in a fun and engaging way. Kids love to get their hands dirty and DIY science experiments help them in doing so. In the same way, if you have a garden at your home, it is a great idea to engage children by planting some trees or flowers with them. You can also watch some science educational videos to enjoy your fun bonding time with your kids.
10. Draw a family tree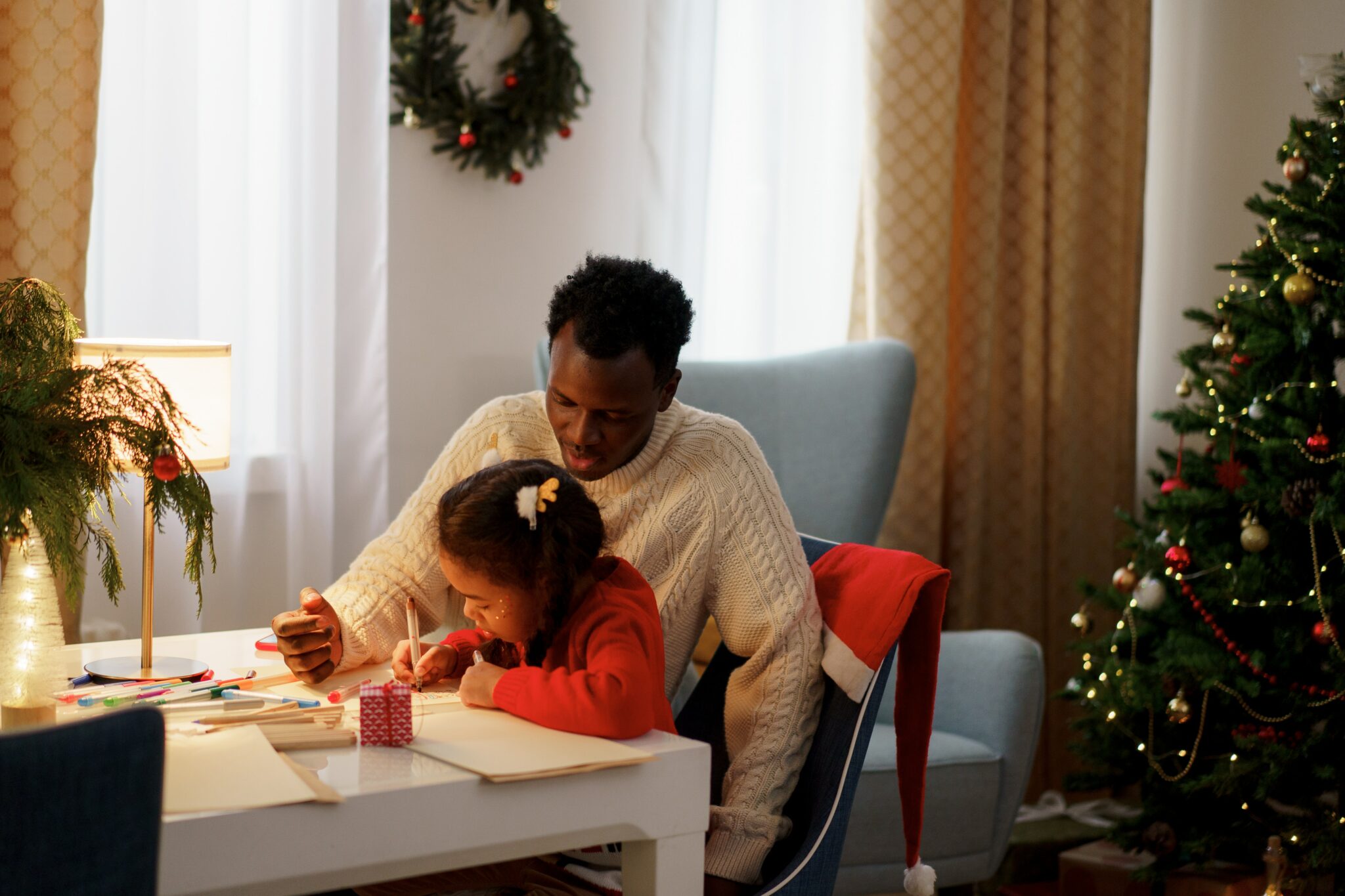 The family tree is a great way of teaching children about history. In their school, they study history but it's good to teach them at home as well. By drawing family trees, kids can learn about each member of the family and their accomplishments. Moreover, this activity will be helpful in making them familiar with the place they belong to. Do not stick with one tree make it more interesting by adding pictures and telling them more about each person in the family. This will keep them engaged for a long time.
11. Keep a journal
Keeping a daily diary is another fun way of keeping kids busy at home. Having a little space in the diary, kids can write about their day and the events that occurred in their life. This will help them in learning writing skills and improve observation skills as well. Moreover, it is good for students who are preparing for exams like IELTS or TOEFL where they need to fill up a diary with tips, activities etc. As well as to engage kids you can also reward them for good work done.
12. Make Videos
Making videos with kids is also a great idea. It helps children in improving their communication skills as well as motor skills. Video making with children requires creativity and imagination which can help them to think out of the box. Moreover, this activity allows children to express themselves creatively without expecting results. You can choose different types of video formats like music videos, short films or story-telling. Apart from a video game, you can also encourage your children to make a video on some important life lessons or rules that they need to follow.
13. Play games on a smartphone or tablet
If you want that your kids should spend some time at home with you, why not give them a handheld gaming device? Today there are various types of educational games available for children. This is one of the most common ways to keep youngsters engaged while they are waiting in a queue or while travelling. Moreover, parents should also educate their children while they are playing games. Through these fun activities, children can learn about different types of animals or other small things which may interest them. Make sure about game nights once a week, so that children can develop various skills through fun activities at home.
14. Play memory games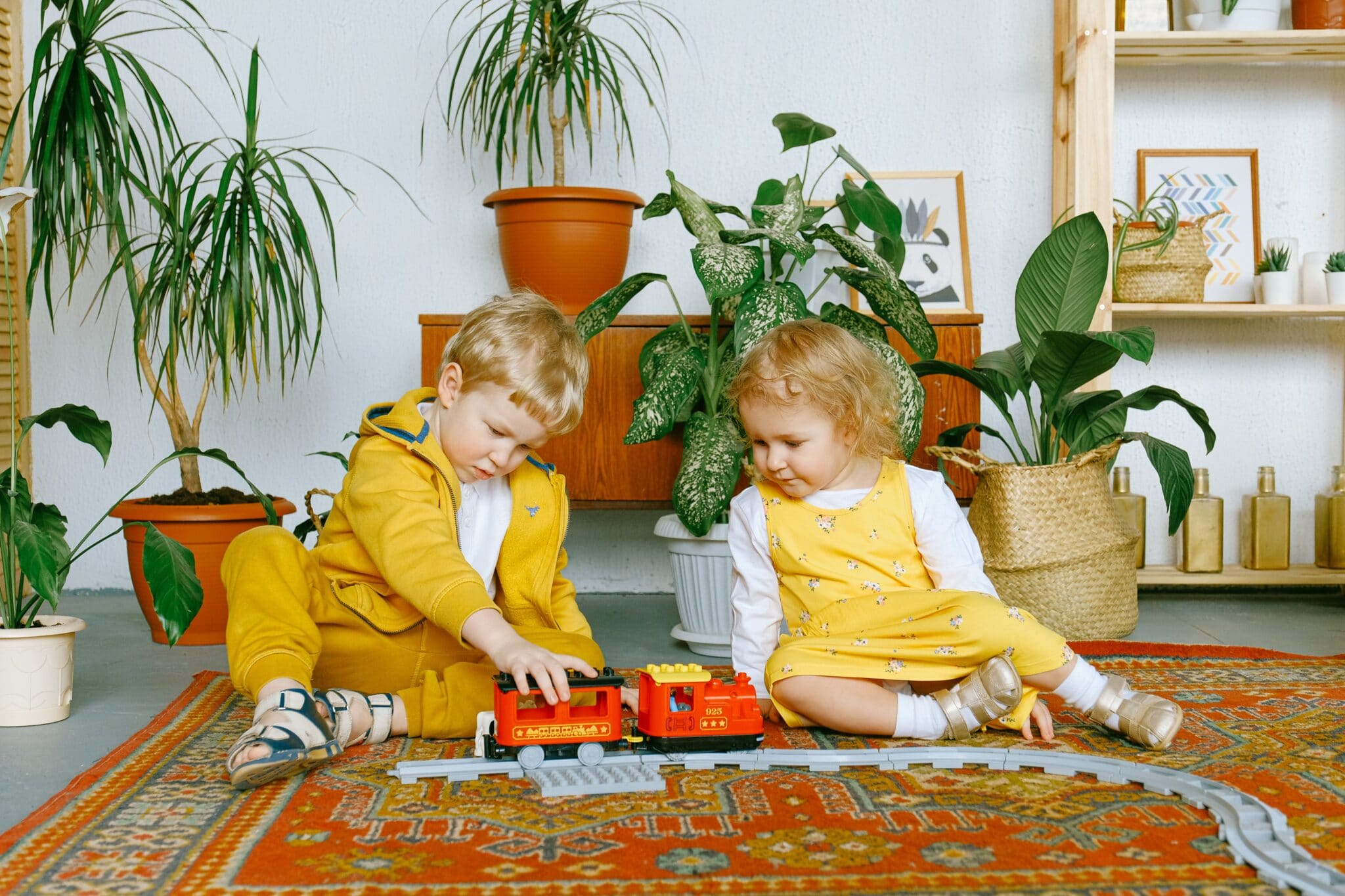 Memory games help children improve their cognitive skills. Moreover, it is an effective way of keeping them busy at home without using the power of the computer and the internet. Kids will be entertained and you can spend time with your loved ones or by yourself as well. For older kids, there are different types of memory cards available like animals, numbers, alphabets etc. which are helpful in improving their memory skills. Educational games are a great way of educating children about various subjects like maths, science and geography. Moreover, they will also enhance their problem solving and creative thinking skills.
15. Do origami
Origami's are a fun way of teaching kids about maths by giving them shapes. Moreover, it also improves their motor skills. Kids can learn different types of origami's like boats, planes etc. apart from traditional origami's like cranes and swan. You can teach them how to do these paper pieces while sitting together. For an engaging children 's activity, you can start this at home. These activities for kids at home will keep them busy for a long time and you can also sit with them to teach them how to do these coloured paper pieces. Origami's quite some time to complete, hence kids will be engaged for a long time. Moreover, when they are able to do it with you sitting beside them, in the future they will be able to make it on their own too.
16. Cook together
Cooking is one of the best ways to keep kids busy at home. When you are making food with your child, make sure you teach them how to do it. This will benefit both of you because by teaching them how to cook, you can be sure that they know what is inside the food they eat. Moreover, in future, they will be good at cooking and it will be useful when you are not at home. It is also a great way of spending time with your children. You can get into many types of cooking, from baking to boiling food. Just make sure that the ingredients used by you are safe for your child's consumption.
17. Draw a word search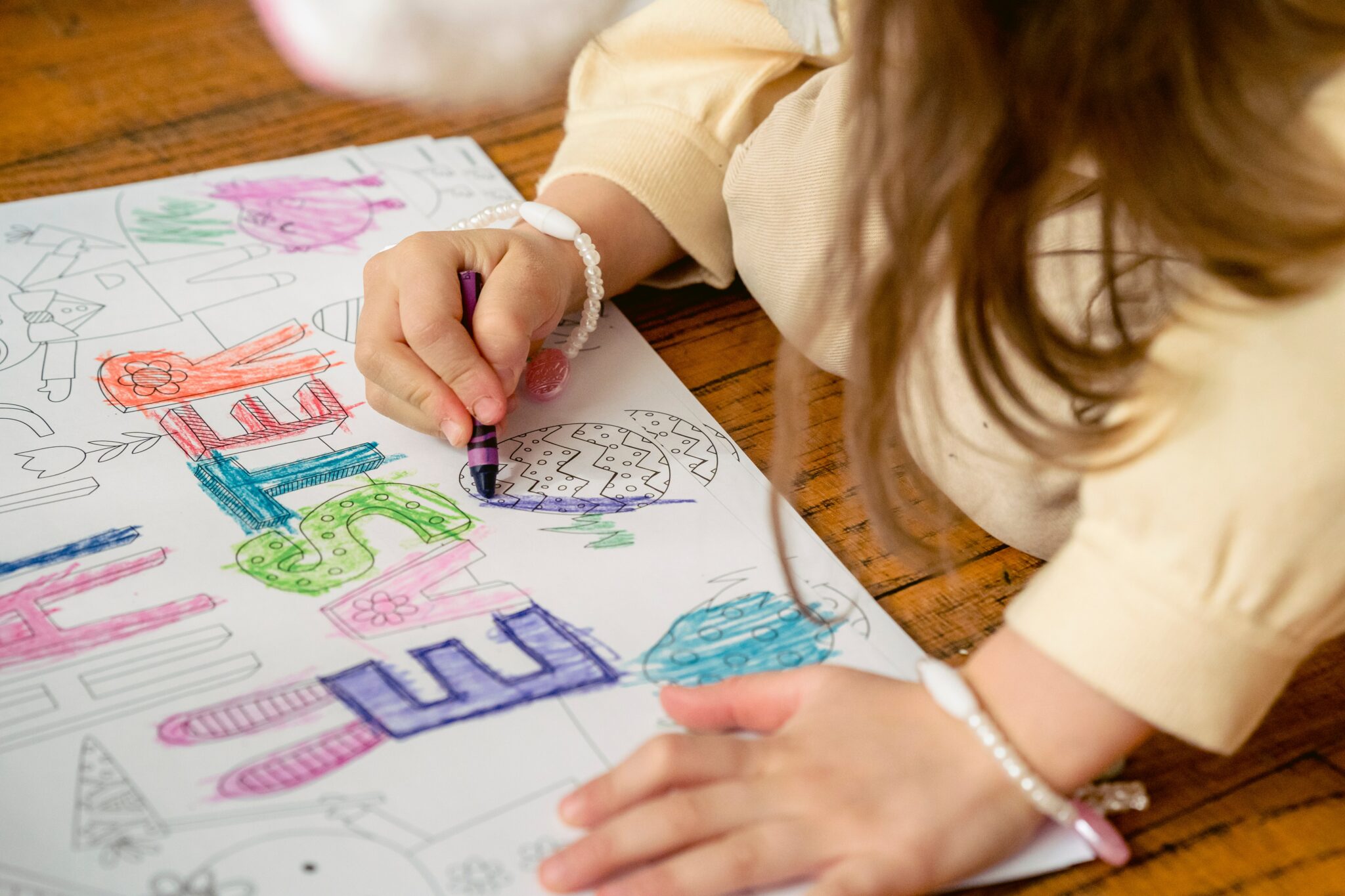 A word search is a fun activity for kids. The best thing about this activity is that anyone can do it and there is no need of following any set rules. Moreover, you can make the word search more interesting by including their favorite things in the list. For example, if your kid's favorite animal is a dolphin then you can include that animal in the word search. Usually, word searches are 20 words but you can increase or decrease the number according to your convenience. This task is perfect for both young and old kids as there are no set rules for doing it.
The Conclusion
Therefore, there are many ways to engage your child at home. This can be done by doing various activities that appeal to their interests and passions, such as reading together or playing a game of chess. Do these types of things with them on a regular basis in order to increase the connection between you two and make it easier for them to learn new skills. You should also try incorporating their favorite foods into meal time so they enjoy eating more than just what's on their plate.
Furthermore, you can try cooking recipes with your child. It's important not only because it will help keep up nutrition levels but also because kids love trying out something new. It's also important to remember that sometimes less is more – try reading books instead of going out for expensive outings. We hope this article has provided you with some helpful ways to engage your child at home. If you think we have missed anything to add to this list, feel free to write down your thoughts in the comments section below.