A family does not mean a couple of individuals living together under the same roof, but it means a group of people who are connected and share good as well as good or bad times.  It is so important to build family bonds that will get you through the tough times. There are many ways you can create bonding with your family and kids such as fun family activities to do at home, Play indoor hide and seek, Go camping in the living room, Throw an Indoor Picnic, Plant Seedlings and many more. Family relationship is just invaluable, family catch you when you fall, guide you when you are lost, and restore hope when you hopeless and feeling low confidence in your life.
Spending quality time with family makes strengthens family bonding, improves your child's academic performance, helps kids develop parenting skills, less behavioral problems, results in less violence, results in greater happiness, offers more chance of success and many more. Spending time and fun family activities to do can be one of life's greatest joys. There are so many benefits of spending quality time with your family. Family bonding activities is the best way to make memories with your children. So find some best ideas you can do with your family and enjoy your quality time.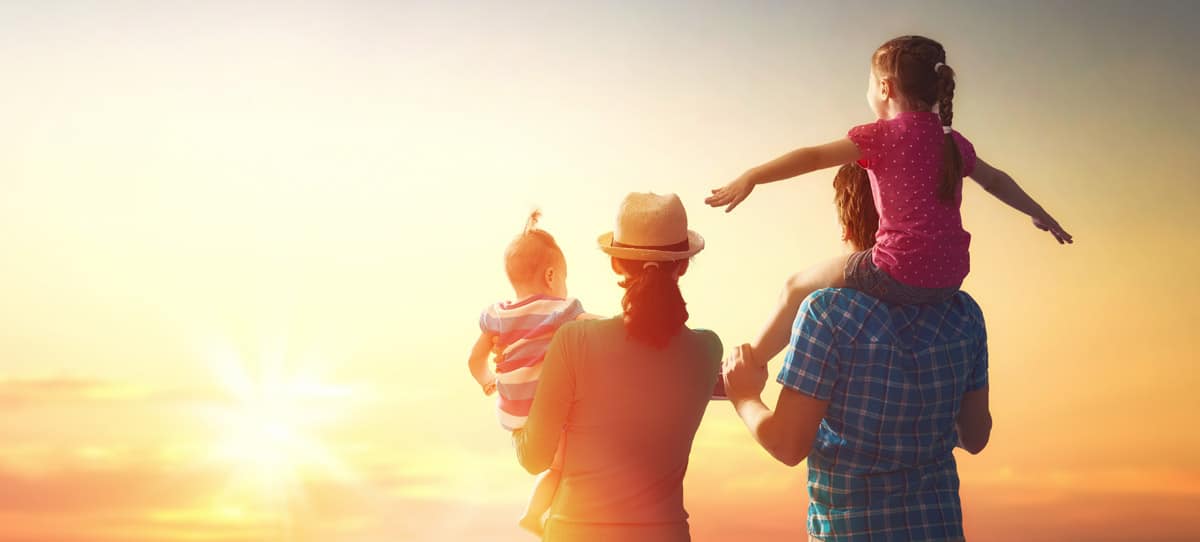 How Do I Have A Fun Family?
There are so many great ways that you can have fun with your family, but sometimes coming up with ideas can be tough. Here we give you ideas for having everyday fun with your family and for planning special fun activities with them. These ideas are all good for all age groups kids. Spending time with family is a great way to elicit lots of laughter and create lasting memories. You can gather between activities and meals to do crafts. You can play with a traditional game set or new game with your choice. Family fun is an essential part of building a strong family identity.
Summer Holidays are a great time to have some family fun. Connect family members to laugh, to chat over dinner, and just to have fun together. You can play card games, go for a picnic, play board game, Go for a ride, Make a Family Music Video, Have a meal together etc.
What Activities Can you do in Summer?
There are so many activities you can do in summer with your family. Find some below mentioned 10 Activities for in summer with family.
Family Outing : You can go for a picnic at the playground or park with your family and take photo suit there, and you can enhance your photo album by wearing family matching t-shirts and post these funny pics to your social media.
Join The Summer Story time Program: You can join the Summer Story time program in your local library in summer vacation, and it may teach you some morals and enhance your reading skills.
Go to a beach with family and collect shells : In the summer plan to go for a beach trip is the best idea, you can spend quality times with your family. And you can make an interesting photo collection for your Instagram post by wearing family matching swimming costumes.
You can Go, Water Park: The water park is the best for summer activities for cooling activities, and there you can enjoy lots of water activities with your family.
Visit A Farm House And Pick Fruits: If you have a farmhouse, then don't hesitate to visit there with your kids, your kids also enjoy plucking flowers, fruits and vegetable.
Pitch a Tent House: You can make a tent house in the campground or your backyard. You might cook meals over a fire there with your family and spend quality time with them.
Have a Bonfire or Campfire in Your Backyard: You can enjoy your picnic in your backyard with a bonfire. You can cook some grill foods there as well.
Scan Your Old Photos: In the summer vacation you have so much time so go through your old photos and scan them into a digital file. And make a parent tree photo frame.
Clean Up Neighbors: Get friends and neighbors together to go and clean up a city block. It would be appreciated deed for you, and also you will feel proud after doing the social works.
Go For Fishing: Find a Pond near your city, And Go for Fishing with kids, they will enjoy this activity, and you can bring home a fresh catch fish.
How Do I Entertain my Kids this Summer?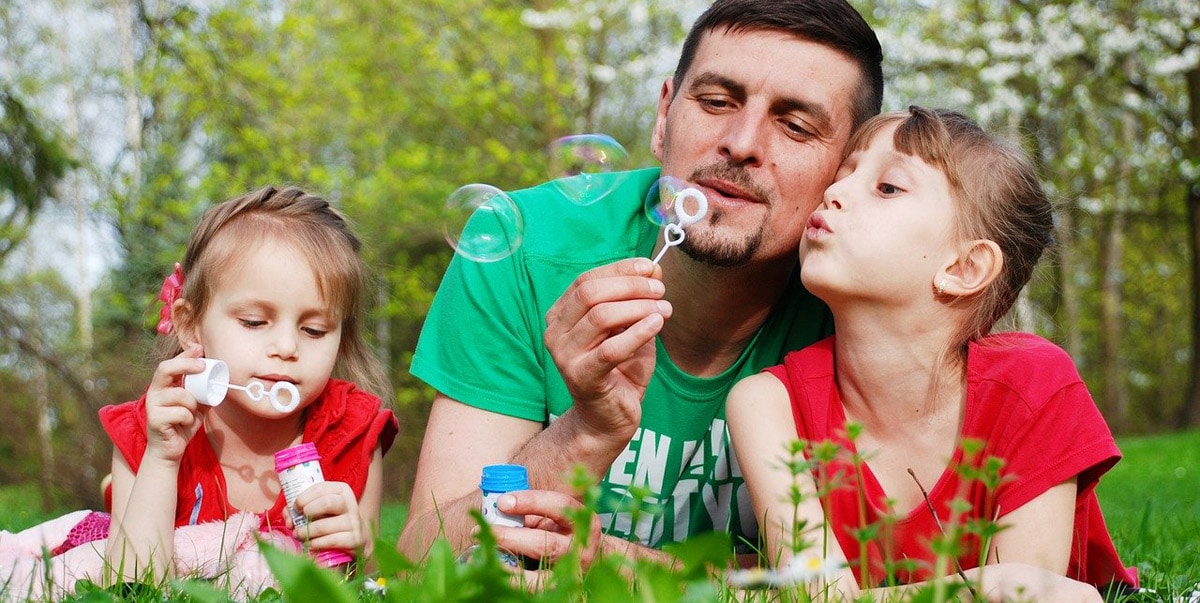 Kids and their parents are always looking forward to the Summer Activities ahead of them, especially during the summer vacation. Let's have some Ideas for Summer activities for kids:
Go to Park: Go to the park in the morning or evening hour and kick off your day with doughnuts and smoothies at the park. And you can play cricket, football there. Your kids must enjoy this outing.
Water Gun or Water Balloon Battle: Have a water gun or water balloon battle. And do competition with your kids, and say how water balloon they prepare within a particular time etc.
Create Your Backyard Splash Pad: You can make your backyard and turn into a Splash Pad with full of water, really your kids enjoy must understand this activity in the summer.
Make Homemade Toys: You can make homemade toys like slime or fish in a bag slime with the help of clay or gel which are available in the local market.
Making Soap Clouds: You can perform a natural science experiment just by making soap clouds. You can add colors to foam and create different color foam.
Try to Make Homemade Ice Cream: There are many Homemade Ice Cream recipes you can search online and try at home with your kids, and they must enjoy this activity as they love ice creams.
Play Shaving Cream Twister: With the help of Shaving Cream, you can make many funny foam shapes, add some color on that foam and make multi-color painting or shapes for kids.
Reading Story Books: During the summer holidays, you can collect some exciting storybooks for your kids which teach them life morals. Choose the books as per your kid's choice.
Walk Barefoot In The Grass: Go for a walk in the morning or evening with your kids to the nearest park. Your kids must like and enjoy by walking on the grass with their little barefoot.
Grow an Herb Garden: Gardening will be a great idea which gives a lot of fun and growing your herbs is a great way to promote a healthy lifestyle. Teach your kids digging in the soil and planting seeds, growing seedlings and watering them, in that way they learn planting and caring.
You can also try the nashville zipline.
How Can I Have Fun At Home With My Family?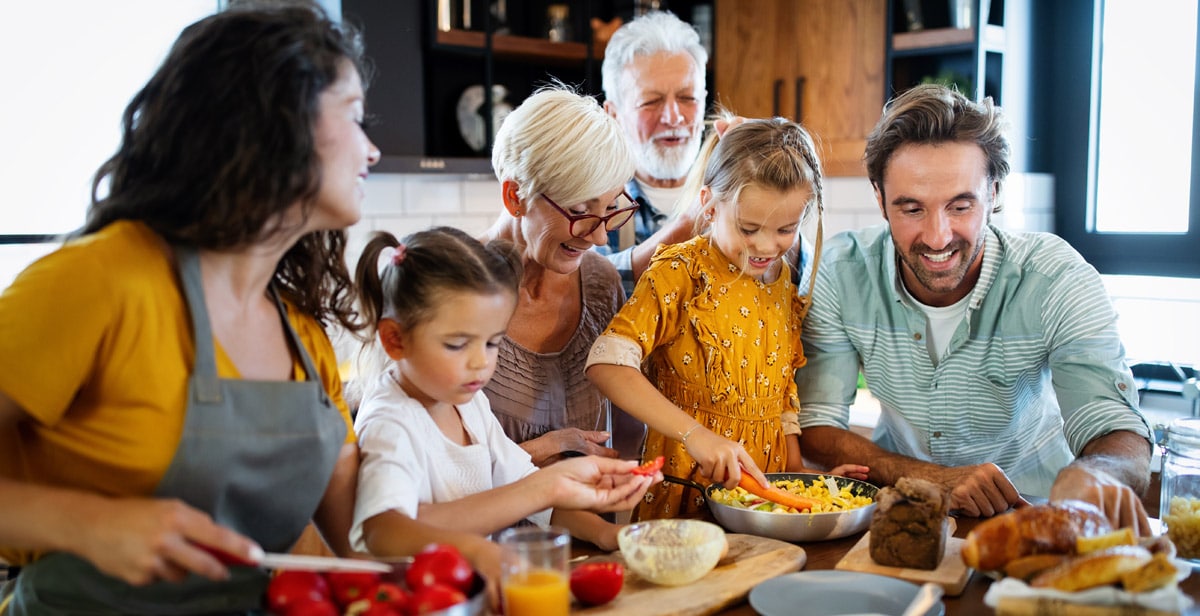 Making a brilliant time to come together with a family and enjoy that time is essential in this busy life. There are so many fun family activities available to do. Get some below fun activities with the family list below:
Play Verbal Games During Breakfast: There are many verbal games you can start play while doing breakfast. Oral games during breakfast can keep your kids busy at the table. So enjoy your meal with fun.
Family Fun: Family fun is so essential part which builds a strong family identity. Families who have fun together creates a bond that can last a lifetime. Shared vocabulary that lends to family fun. Playing cards, or just sitting out on the porch talking and laughing together.
Create A Family Artwork: The custom hanging canvas prints will be a lovely addition to your bedroom or living room. Add your personality and character to your home – choose a photo or a message together with your family and enjoy the gentle reminder of love and joy every single day.
Visit Beautiful Sights: In summer, it is so warm, so you can outing in the afternoon and visit spectacular sunsets and beautiful sights. You can also book a hot air balloon journey and capture the images for happy memories.
Go For a Treasure Hunting: Go on a treasure hunt. You can search online to find ones local treasure hunt to you. You must enjoy with your family with this fantastic fun activity Treasure Hunting.
Make a Cubby: You can make cubby in our backyard, which your children love. You can make cubby houses out of the lounge with sheets, or under the dining table. Kids love the right cubby house and play with them with fun.
Plan Together for Adventure: The game plan is fun is key to ensuring that special excursions and activities. Kids love adventures; planning an adventure trip can be fun. Research your destination, and then know when to go and when to book.
Do Some Volunteer Work: Doing good deeds for others gives you satisfaction to your mind, which will teach your children about empathy. Do Some Volunteer Work, help some poor, help animals etc.
Do Gardening: Gardening is a good habit and rewarding. It also encourages your love towards plants. Teach our kids how to gardening, the results can be inspiring. They will be pleased when they grow any fruit or vegetable by own self.
Make the Breakfast Look Cute: Before serving or eating breakfast, just take a few extra minutes to make it cute and funny. Decorate with funny faces, cartoon faces, give these foods some unusual shapes with tales and head. You can decorate some cereals make a smiley face, or slice a boiled egg to make it look like a flower. You can get Funny Food Art great ideas from online.
Play tic-tac-toe while you Dining: You can play tic-tac-toe or some other such game where you need to take turns. You could do this by using some paper and a pencil. Your kids must enjoy this activity.
Make a Cardboard Dollhouse: Create your dollhouse, and you can make as simple as you would like. Cut some flat cardboard to make five walls by the use of glue stick you can joint them and make a cardboard dollhouse, and you can also color them.

Just Roll Around On The Floor: Rolling around on the floor is an excellent way for your kids, pre-schooler to fine-tune all kinds of developmental skills related to such as balance, coordination and strength.
Mommy and me pictures: Mommy and me pictures are super fun at every age and stage. Enjoy the hand-holding, savor those moments and capture the love. The biggest question though is the outfit choices. Choose something that fits you right, makes you comfortable and cozy, but be in accordance with the style. You can choose mommy and me outfits for the mommy and me photos, or matching outfits for you and your spouse only. There are plenty of opportunities and fun pictures you can take, so go ahead and make a memorable addition to the family photos.
Why is Family Time Necessary?
We all love our family and give more effort to make money to give our family a more comfortable life. But we just forget to give our time to our more critical kids. Nowadays, with our busy work schedule, spending quality time with your family and age is a challenging task, but it is not impossible. Family time is also essential for all of us because if children don't get the required attention and time, they might do something that could get them in trouble. According to studies, healthy families make family time for talking and listening, showing affection, encouragement, keeping in touch, decision making etc.
Reasons of Spending Time with Your Family is Important
Creates Better Family Bonds
They were spending time with family that create a strong between each other. Enjoy the group activities that will create a strong relationship and handle stressful situations with ease. Parents who spend time with their children can teach their kids valuable life lessons such as kindness and good manners etc.
Teach Your Children Important Lessons of Life
Spending quality time with family time creates warm memories for parents and children alike. By creating a loving environment for your children, it will be useful when they grow up. They can learn from you how to manage time with work so that you kids can follow these tips when they become parents
Relieves Stress
Bond with your loved ones will help to reduce your stress. A strong relationship between parents and kids will help to share their problems. In this way, you can relieve your stress level.
Decrease Behavioral Problems
Families who give their time to participate in meaningful activities together, decrease behavioral problems. Children are less likely to act violently.
Safe and Supportive Environment
Family bonding time is helping children to learn and to grow in a safe and supportive environment. And they gain self-confidence towards the developmental stage in their lives. You can see the biggest smiles of their lives when playing with them with fun family activities to do!
Showing Affection to Each Other
Family time is so essential so that everyone in the family has a way of showing affection to each other, maybe by giving hugs, sharing feelings, be thoughtful and kind According to studies, students who have such experience do better at school as compared to those students who have not such skills.
Help Your Child Be a Better Person
According to researches having an involved sibling is linked with more inclination to do good deeds; this can not only supportive siblings but also learn caring parents. Encourage good deeds which can donate the proceeds to their favourite cause and feel proud of their good deed.
Lead to Positive
Quality family time can help lead to positive, and also it decreases the risk of obesity in children and teens. Spending time together help your child make healthy choices regarding food and exercise.
Inculcate Family Rituals and Traditions
Some little daily activities that you do daily and on special occasions helps to build a sense of belonging. Daily rituals like the way you greet each other or say goodbye, say good night at bedtime are something to share within your family time.
Accept the Differences in Each Person
Spending time with a family member is essential to appreciate, knowing each other, value the differences in each family member. It allows each of the family members excited about their interests. Let your family member feel proud to be themselves.
Increase in Children Academic Performance
The children whose parents spent time with them perform far better in school than those whose parents don't waste time with their children. Parents can spend time with kids play games, read books etc.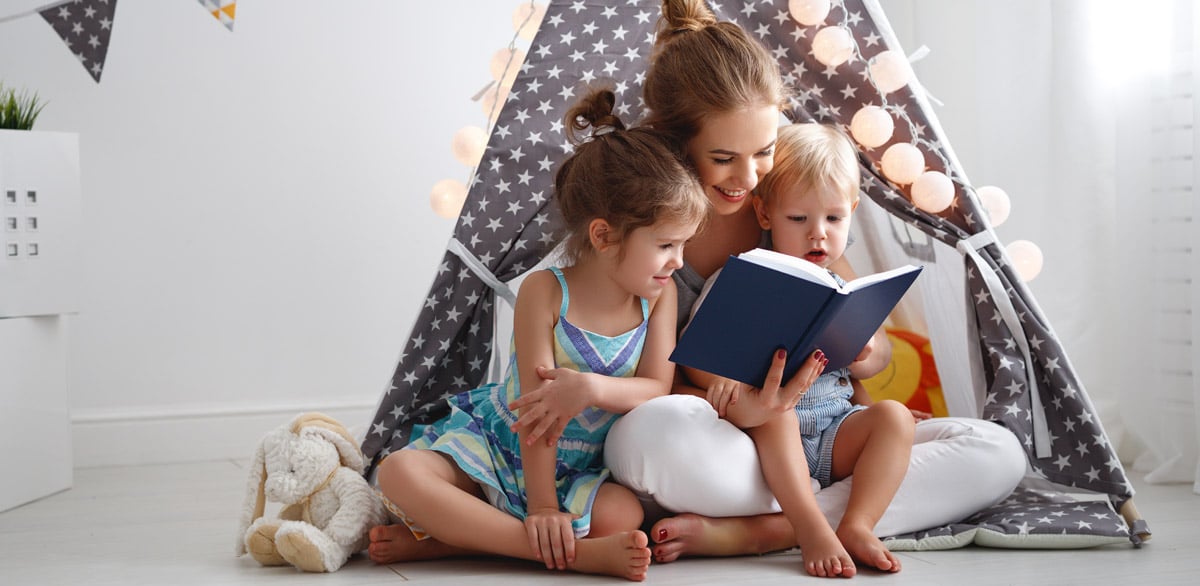 Final Words:
We all know that quality time with our family is paramount in building stronger relationships. Family bonding time builds confidence and teaches our children about interacting with others, and also in this way, you can create beautiful memories that last a lifetime. So we all need to balance our work and time which we spend time together as a family group and make fun times together. Fun things to do with your family not only enjoying the fun times together but also your family will stick together through bad times as well. There are so many fun family activities to do which we discussed above, and you can try these in this summer and spend quality time with your family. Children grow up, so without wasting time have now, and spend it with your family. Show loyalty to your family so that each person feels confident in the family's support. And find solutions in tough times.