Children nowadays enjoy moving all around. It could be doing sports or playing with their friends, you can just expect their shoes to get soggy and loose after every play. To save yourself from buying new shoes each time your child plays, you might want to consider purchasing a trainer shoe that'll allow them to move comfortably and be worry-free about their stability as they're made for that purpose.
A trainer shoe is a footwear that allows maximum comfort for all movements, including running, jumping, and going from side to side. Luckily, designs today enable trainer shoes to look casual, allowing them to be used for an everyday outfit. As you look for girls trainers, listed below are the things you should consider so you can purchase the best one:
1. Check The Size
One of the most obvious things that you should consider when buying girls' trainers is the size. When going shoe shopping, one of the things that you check is if it fits well to your child's feet. While it might sound reasonable to get a shoe that exactly matches their feet, you should consider getting one size larger, especially if they usually wear it with socks.
As your child wears their trainers, they would most likely be moving around with their feet. To allow for maximum comfort, adding one size larger will help make space for their movements. As you go shoe shopping, try to bring a pair of socks that your child usually wears so you can have an idea how snug or loose their trainers are. You can even try to tap their toe and see if it already touches the shoe's edge.
2. Test Flexibility
A trainer is made for frequent and intense movements, especially for kids at a very young age. To ensure that your pair lasts long, you should test its flexibility to allow your girl to wear them comfortably wherever they might go. With trainers, they can use them for walking, jumping, running, or even playing side by side with their friends. To ensure that your children's feet won't get any injury or blisters, checking their flexibility is highly important.
To test the trainer's flexibility, you might want to bend the shoes in every way possible. Ideally, try to form it into a circle and check if it fights with a bit of pressure. You should also check for any cracks and bents from the sole and the material itself. The more flexible a trainer is, the better for your child.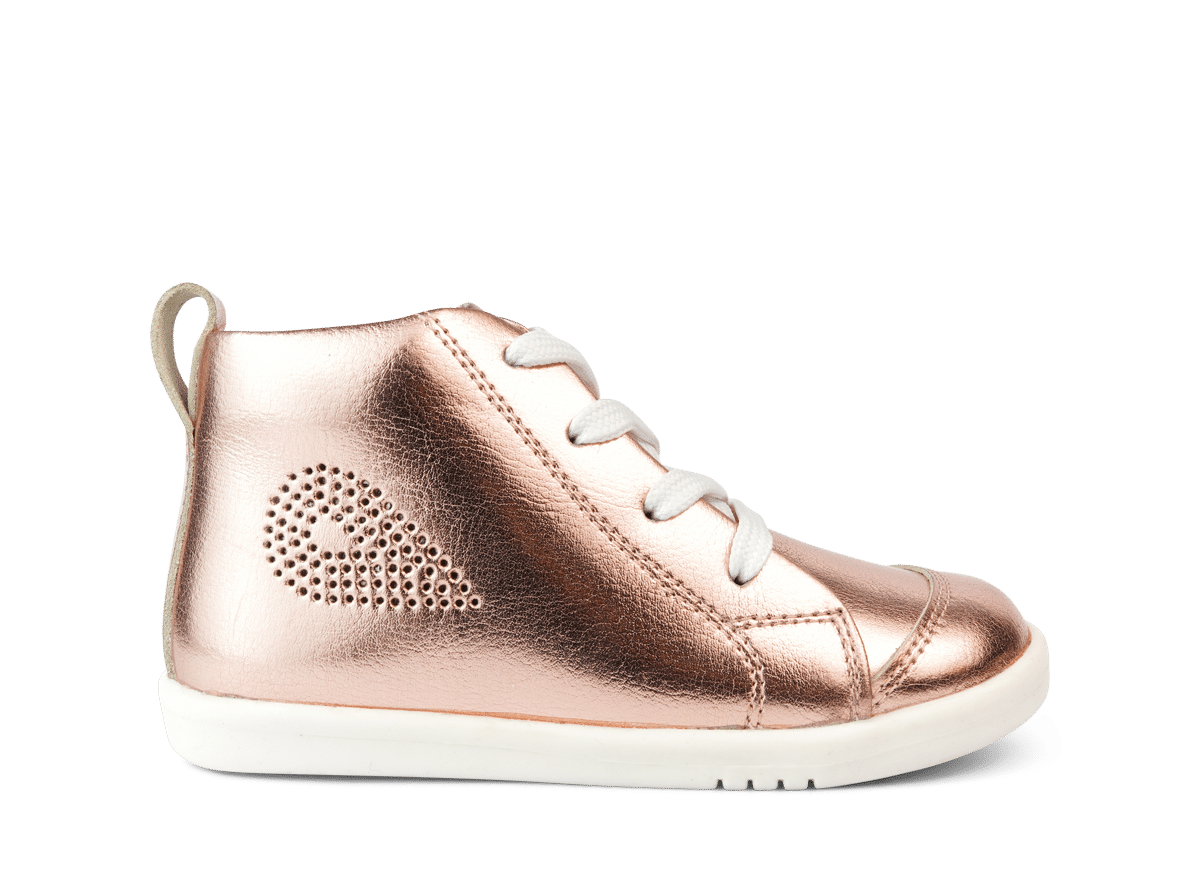 3. See Materials
Checking the materials of a trainer's shoes would help to ensure their stability and comfort once your girl wears them for the entire day. However, the material choices might depend on how your child would like to use them. They can either use it to match their outfit or if they'd like to prioritize their comfort and extreme movements.
Ideally, you should begin with the soles and see if it's comfortable enough for long time use. If you could go with soles with an air-light cushion, it's better for your kids as it promotes lightweight and comfort. You can even press the shoes' insole and see if it has any cushioning like memory foam or a similar type. Moving to the main shoe material, you should check if it's breathable and soft enough for your kid's feet. In addition, you should check if it has hard-toe and back materials as blisters are more likely to develop in those areas.
4. Confirm Cleaning And Maintenance
Apart from purchasing the best-looking and comfortable trainers for your girl, you should also inquire about the cleaning and maintenance you need to practice to ensure that it would last longer and look brand-new as much as possible. While some shoes might still function well with washing, some might only require dry cleaning.
To ensure that you won't damage your girl's trainers, you should make sure that the required care and maintenance are feasible for you. This will help you decide if it's worth it or if you should just opt for a different material instead.
5. Check Foot Support
Checking for the foot support of any girl's trainers will help to ensure that your girl's feet would comfortably sit while wearing them. However, not every trainer would offer additional foot support, but it'll be value for your money if you could purchase a pair that has one.
There are several foot supports that you can go for in the market. Ideally, you should pick a shoe with arch support to prevent them from tumbling and tripping over. This would also help prevent your child from developing flat feet in the near future.
The Verdict
Looking for the best trainers for your girls might be tricky, especially since there are plenty of products you can choose from on the market. Before you get blinded by their beauty, check their material and functionality first and see if it matches your girl's movement and lifestyle. This'll allow you to find the perfect pair for your child that's comfortable to wear and lasts a long time.