Being a mother is a difficult job. It is even more difficult when you have to work outside the home while still caring for your children. It is here that work from home jobs can be a lifesaver for you. Work from home for mothers is a great way to maintain a flexible schedule and avoid the hassles of commuting. Thus, whether you are looking for jobs to earn money for the family or you want to work for your ambition, the following are some of the best options available to Work at Home Jobs for moms in 2021.
What do you mean by work-at-home jobs?
If you are one of those who do not have clarity about what does work-at-home job means, let us help you. Work at home jobs are real jobs that you can do from your own home or we can say jobs that can be done from home or other remote location. Many options all over the internet pay you to work at home. Working from home can be a great way to make extra money and improve your skills. These jobs are perfect for stay-at-home moms.
What are the Best Jobs for Work at Home For Moms?
There are a plethora of work-at-home opportunities for mothers. But which are the best options? Which ones are trustworthy? How do you know which work-at-home jobs are best for moms? Don't worry, we have got you covered! Below we have outlined 21 best Work at Home Jobs for Moms in 2021, have a look at them:
---
1. Blogger
For stay-at-home moms, blogging is one of the best work-at-home choices. If you are a mother, you can work as an independent blogger and earn money from your writing. You can blog for yourself or an employer and get paid either way. To begin with, you can start writing your blogs by choosing a suitable topic depending on your interest. Moreover, there are a lot of companies who search for freelancing bloggers to write content for them. You can easily expand your reach to them and earn money by writing their content. All you need is the skill to write easy-to-understand content along with the addition of practical facts and figures.
Skill Set Required:
Strong command over the preferred language
Ability to write concise and to the point content
Zeal for writing
Familiarity with different writing styles & tones
Median Earning as Blogger: Around $ 48,732
---
2. Data Entry Specialist
Data Entry Specialist is one of the most in-demand work at home jobs for moms. To work as a data entry specialist, you should have basic computer skills, be able to type quickly and be familiar with using the internet and email daily. This position is one of the most flexible work profiles, thus suitable for busy mothers. You can understand the job role as the process of entering and processing data into the computer from different sources. The job requires the employee to be very organized and detail-oriented. The data entry specialist is responsible for maintaining large databases, filing information, and creating reports.
Skill Set Required:
Proficient keyboarding skills
Basic computer knowledge
Accuracy and attention
Software skills
Median Earning as Data Entry Specialist: Around $35,800
---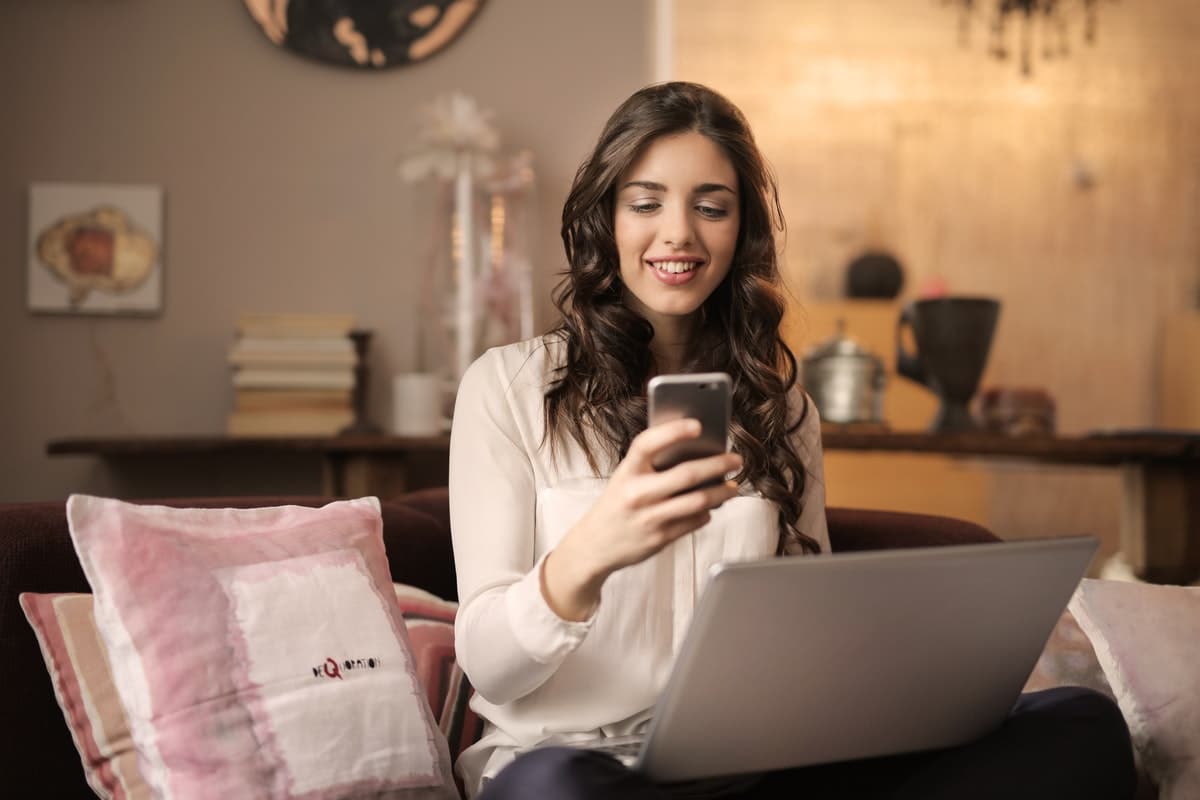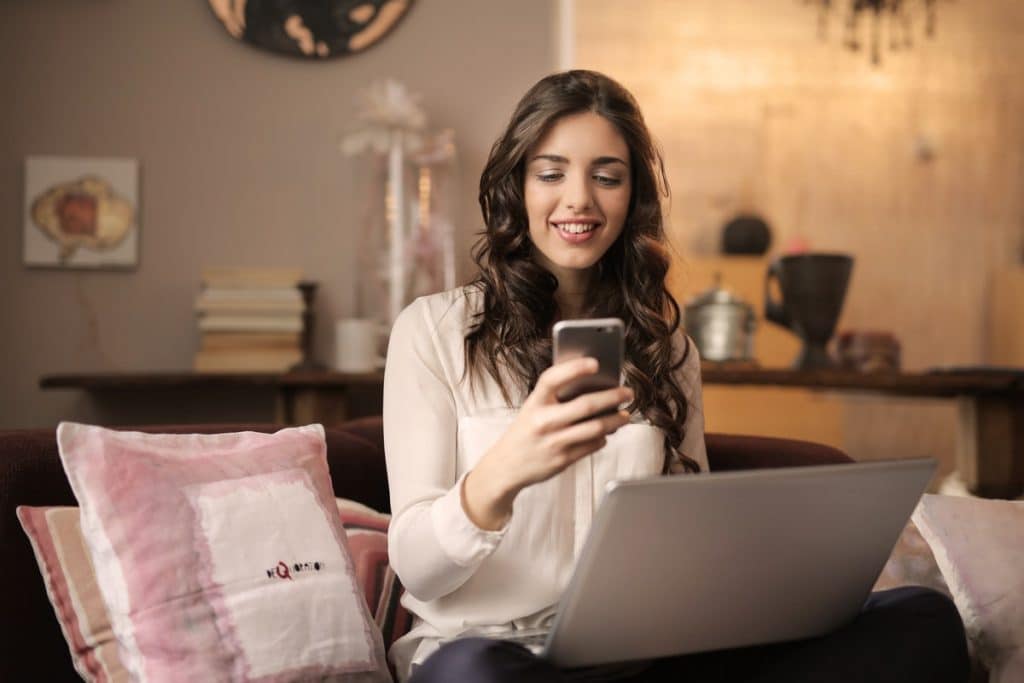 3. Online Tutor
Online tutoring is a flexible and rewarding work-at-home job. It is one of the fastest-growing work-at-home careers in the world right now. Online tutoring jobs are perfect for mothers who want to earn from home along with taking care of their children. This work profile allows you to set your schedule and select your hours. It is the perfect work from home job for moms because it gives you the flexibility of time, and you can teach from anywhere. However, you must have proper knowledge about the subject that you choose to teach to children. Otherwise, it will become difficult for you to deal with the queries of children and will lack in explaining your point to them.
Skill Set Required:
Communication skills
Expertise in any subject
Patience
Time management
Median Earning as Online Tutor: Around $36,000
---
4. Customer Support Representative
Customer Support Representative jobs are a great way to start because they do not require any experience or special skills, plus, most companies that hire for work from home jobs need someone immediately. The role of the customer service representative is to provide product or service information to the customer and handling all types of customer support inquiries. With a good knowledge of computers, a friendly personality, and a willingness to help others, you can make some extra money from home as a customer support representative. If you think you can take several phone calls in a day and can provide assistance to customers, then you can opt for this stay-at-home job for moms.
Skill Set Required:
Strong communication skills
Deep knowledge about the services/product
Problem-solving attitude
Patience and politeness
Median Earning as Customer Support Representative: Around $36000
---
5. Bookkeeper
Many people will be surprised to find that it is possible to work from home as a bookkeeper. If you have a good working knowledge of Excel and can perform basic accounting functions, there are ways to make real money as a bookkeeper for small businesses. As a bookkeeper, you will be recording the financial transactions, preparing monthly statements, etc. You will have to process purchases and generate annual or monthly reports for your clients. Moreover, the best part about this job profile is that you do not necessarily need experience. However, you must have training or skills related to it. For this, you can opt to attend a bookkeeper course and gain knowledge about bookkeeping principles.
Skill Set Required:
Knowledge about bookkeeping
Data entry skills
Computer skills
Attentive work approach
Median Earning as Bookkeeper: Around $28,000
---
6. Affiliate Marketer
Making money online from home has never been easier than with affiliate marketing. This is one of the fastest-growing ways of earning a living online and it doesn't require any previous experience or qualifications. It is a great option for a home job for moms. It is a simple concept that if you refer someone to a product or service and they purchase something, you get paid. You can understand an affiliate as an individual or business that promotes a merchant's product or service in an advertisement. When a visitor clicks through the advertisement and buys a product or service, the affiliate receives a commission.
Skill Set Required:
Technical skills
Problem-solving skills
Data analysis
Money management
Median Earning as Affiliate Marketer: Around $35,000
---
7. Transcribers
Transcribers listen to audio and video files and type out what they hear, usually for a fee per recorded minute. They typically work remotely from home and can take on as much or as little work as they like. This job can be done from anywhere with high-speed internet, a computer, and a phone. Transcribers should have strong typing skills. As a transcriber, your role will be to take speech or audio recordings and convert them into written documents. Thus, mothers who are searching for work from home jobs for moms can opt for becoming a transcriber. To get started you can learn from various online courses available to enhance your skills and grab better opportunities. Also, you can easily find various websites that hire transcribers to work from home.
Skill Set Required:
Strong typing skills
Attentive listening
Understanding of grammar
Multitasking
Median Earning as Transcribers: Around $34,000
---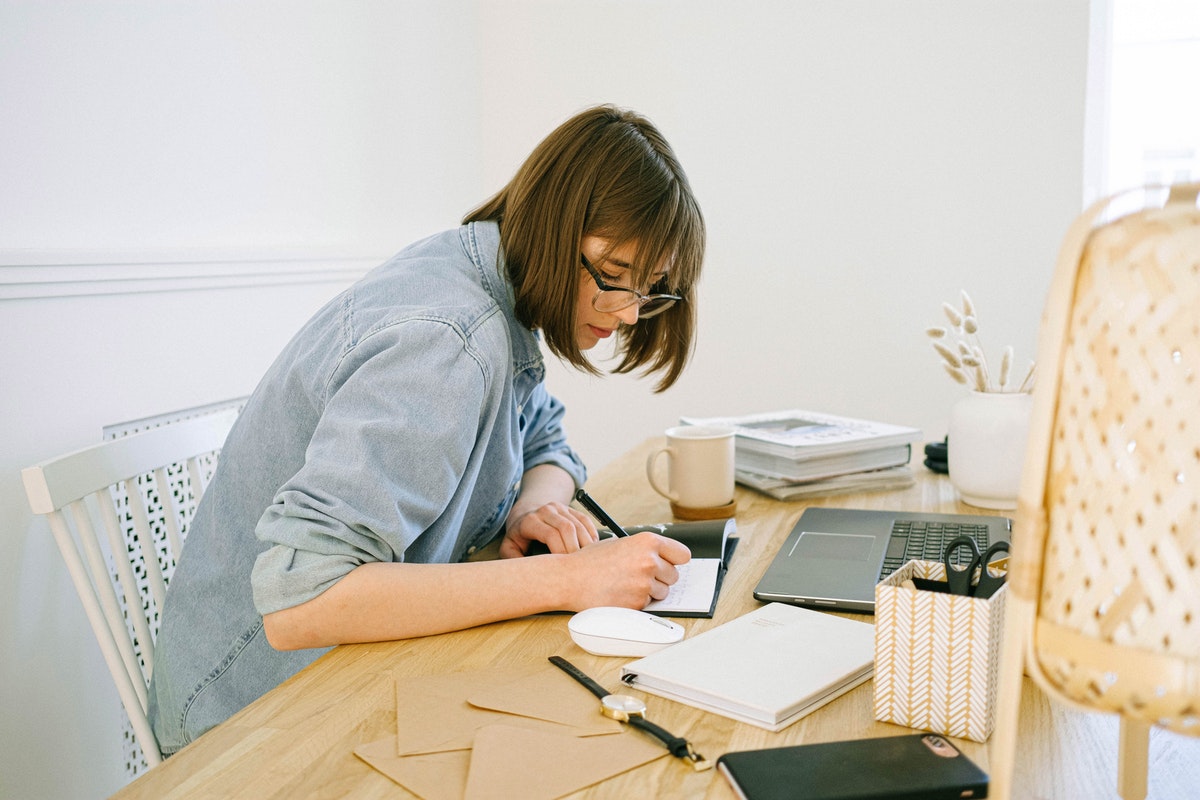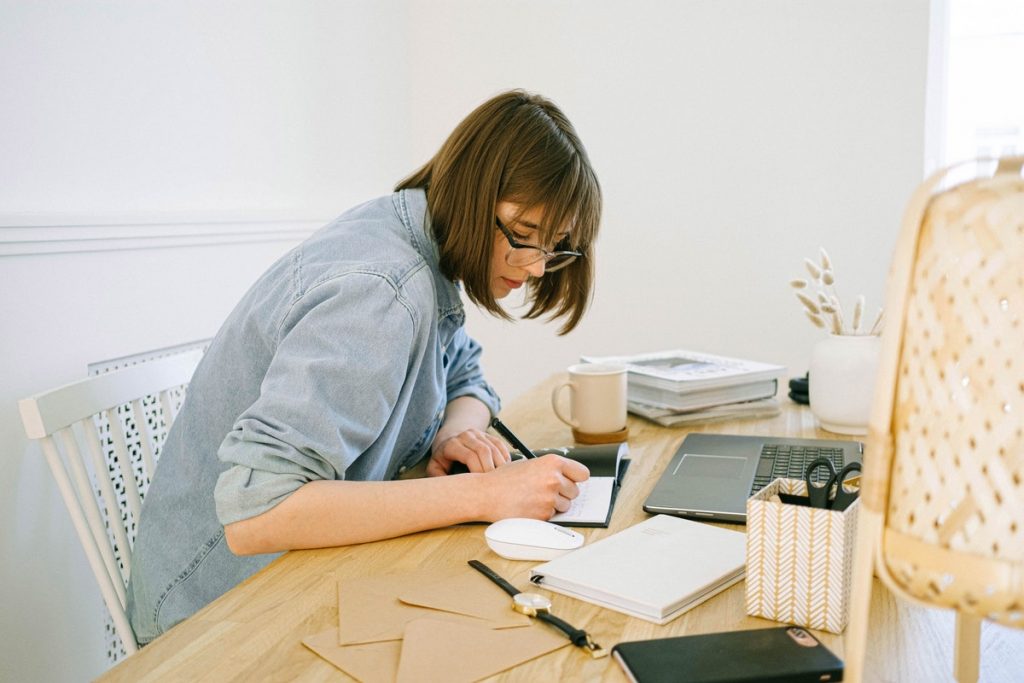 8. Virtual Assistant
With the rise of the internet, high demand for virtual assistants has arisen. As a result, many companies are trying to meet that demand by hiring individuals who will work remotely from home. The job of a virtual assistant is to provide administrative support to people who are located in other locations. As a virtual assistant, you can work from virtually anywhere in the world as long as you have a computer and an internet connection. Your daily task will include scheduling meetings, working on emails, planning events, handling social media platforms, etc. You will be responsible for the jobs that do not require physical presence. Thus it is an ideal choice for work-at-home jobs for moms.
Skill Set Required:
Communication skills
Word processing
Disciplined
Time management
Median Earning as Virtual Assistant: Around $38,500
---
9. Health Coach
A health coach is a type of personal trainer that specializes in working one on one with clients to help them reach their overall health goals. Health coaches are usually self-employed or work for an independent business. Being a mother, who else can have better knowledge than you about living a healthy lifestyle that you follow for a healthy family. Thus why not use these skills as an advantage to begin work from home for moms. You can work with clients to make long-term lifestyle changes, which can significantly improve their health. The best part about it is, you can make an excellent income with little effort. However, you must have accurate knowledge about ways to help your clients in living healthy life.
Skill Set Required:
Goal setting
Holistic approach
Professionalism
Empathy
Median Earning as Health Coach: Around $44,000
---
10. Travel Agent
The travel agent industry is one of the most popular industries for the best work-from-home jobs for moms. Traveling can be expensive, but with your job as a work-from-home travel agent, you will have to arrange and coordinate affordable travel plans for your clients. Your task will include booking airline tickets, hotels, and other travel accommodations for clients. To get started as a travel consultant or agent you can start your agencies, or you can reach out to any other agency to work for. Additionally, certain companies offer benefits to travel consultants with travel credits. Nevertheless, different types of the agency have different requirements for their travel agents, and accordingly, they offer different perks to their remote employees.
Skill Set Required:
Excellent communication skills
Organized work approach
Internet-savvy
Client handling
Median Earning as Travel Agent: Around $40,000
---
11. Web Designers
Web Designers have one of the most flexible career options out there. Web Designers can work from home or anywhere with an Internet connection – so it is no surprise that so many mothers are choosing this career path. Also, it is one of the highest paying freelance jobs online. However, one thing to keep in mind is that you might require a portfolio to grab lucrative work opportunities in this profile. Here, if you have previous experience, then by showcasing your work, you can gain the trust of clients with ease. The best part is that there are plenty of opportunities, and it can prove to be a good source of income for mothers.
Skill Set Required:
Knowledge about programming
Awareness about designing tools
UI and Visual Design
Time management
Median Earning as Web Designer: Around $48,000
---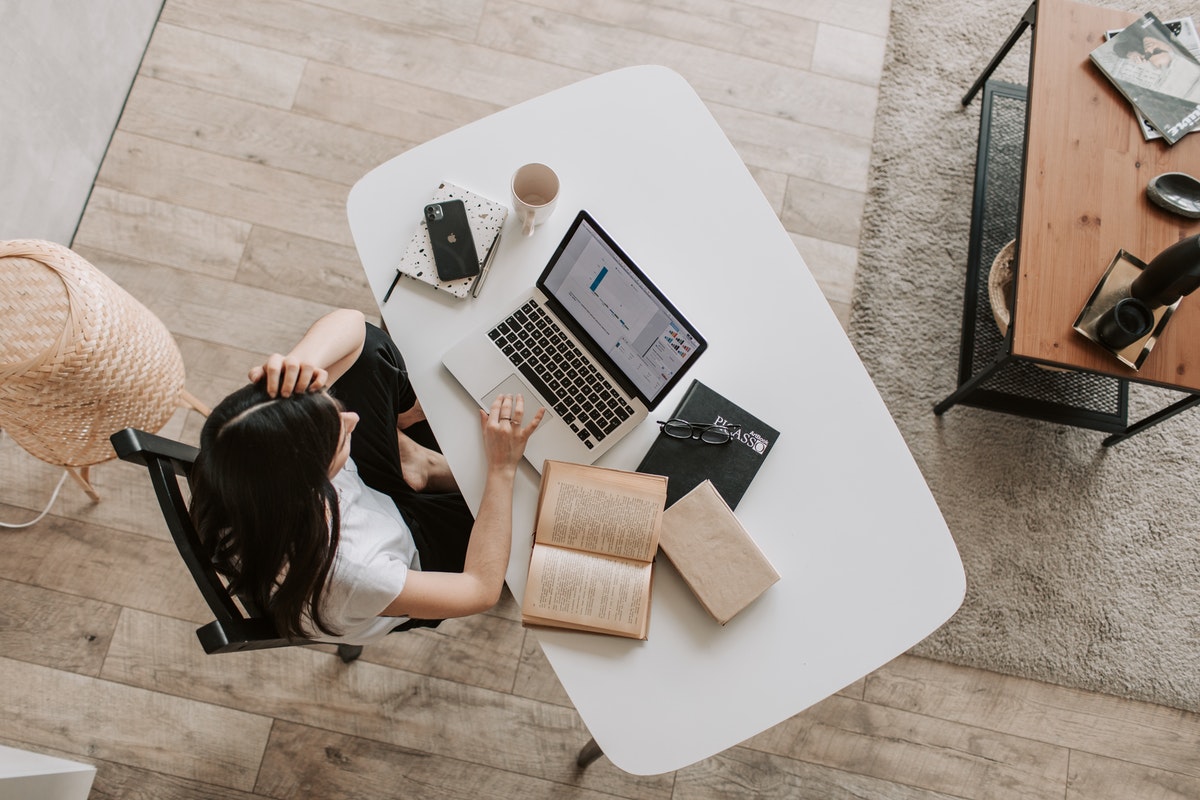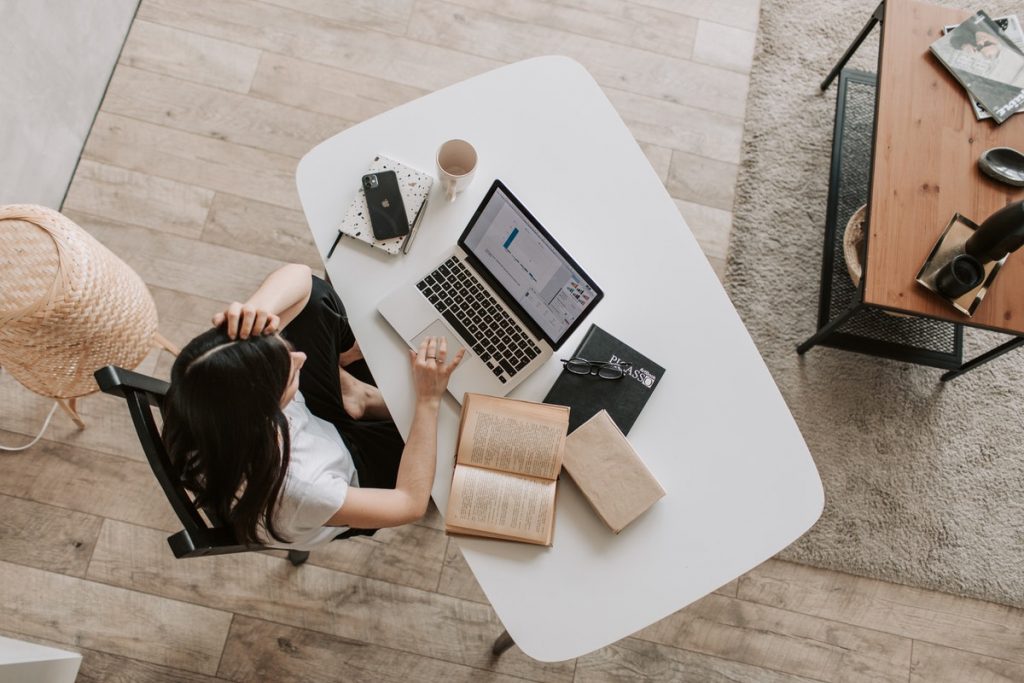 12. Proofreader
Proofreader work is great for moms who stay at home and want to earn a little extra money online. Proofreaders or editors are paid to ensure the accuracy of content for a variety of clients. As a proofreader will be checking the grammar, spelling, and formatting of a document for mistakes. You will be expected to have a keen eye for detail, and you must be able to work well under pressure. You will have to be detailed oriented and cannot skip on even minute errors in writing. So if you have good grammatical skills and it is easy for you to identify errors while reading, then becoming a proofreader is the best choice for you.
Skill Set Required:
Writing and editing skills
Detail-oriented
Grammar proficiency
Avid reader
Median Earning as Proofreader: Around $43,000
---
In this era of technology, social media is a part of everyone's life. Thus becoming a social media manager is the Best part-time job for Moms. It allows you to be your boss and work from home. If you are confused about the job role, let us tell you about it. A social media manager works on behalf of their client to provide them with an online presence by managing and posting their content to social media platforms such as Facebook, Twitter, and Instagram. You will be responsible for creating engaging and relevant content for a brand's social media presence. Most of all, social media management is an easy work-at-home job for moms because it does not involve selling.
Skill Set Required:
Creativity
Content planning
Marketing skills
Communication & writing skills
Median Earning as Social Media Manager: Around $41,000
---
14. Telemarketer
The secret to a job that works especially well for moms is variability. That is why telemarketing is one of the best work at home jobs for moms. This is because these positions typically require little more than a desk, telephone, and computer to do your work. Many companies are seeking stay-at-home mothers to help them promote their products and services. This is an inside sales position that will require you to make outbound calls. In comparison to other businesses, the telemarketing industry employs more stay-at-home mothers. So if you are somebody who finds it effortless to talk over phone calls and convince customers, this field has a lot of opportunities for you to earn money.
Skill Set Required:
Knowledge of sales
Computer skills
Communication skills
Positive attitude
Median Earning as Telemarketer: Around $32,000
---
15. Video Editor
Is it possible to work from home and make money as a video editor? The answer is Yes! If you have a knack for video editing and are a mom looking for ways to earn some money, a video editor is a right profile for you. You can find many options on the internet related to companies that are looking for freelancers who can work for them on various editing projects. However, if you have prior work experience in a related field, then you have greater chances of earning a good amount of money just by spending few hours a day. An additional perk associated with a video editing profile is the choice to work as a freelancer, full-time and part-time.
Skill Set Required:
Creativity
Visual art
Multimedia studies
Ability to meet deadlines
Median Earning as Video Editor: Around $35,700
---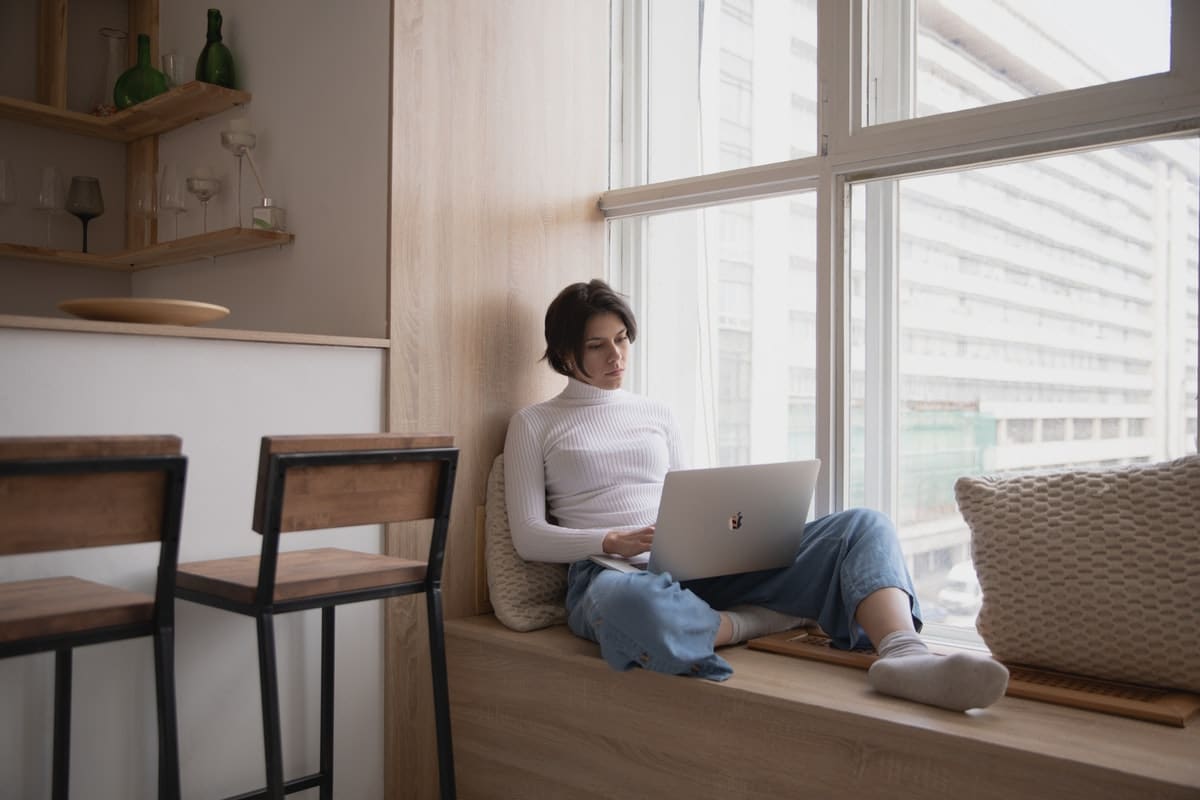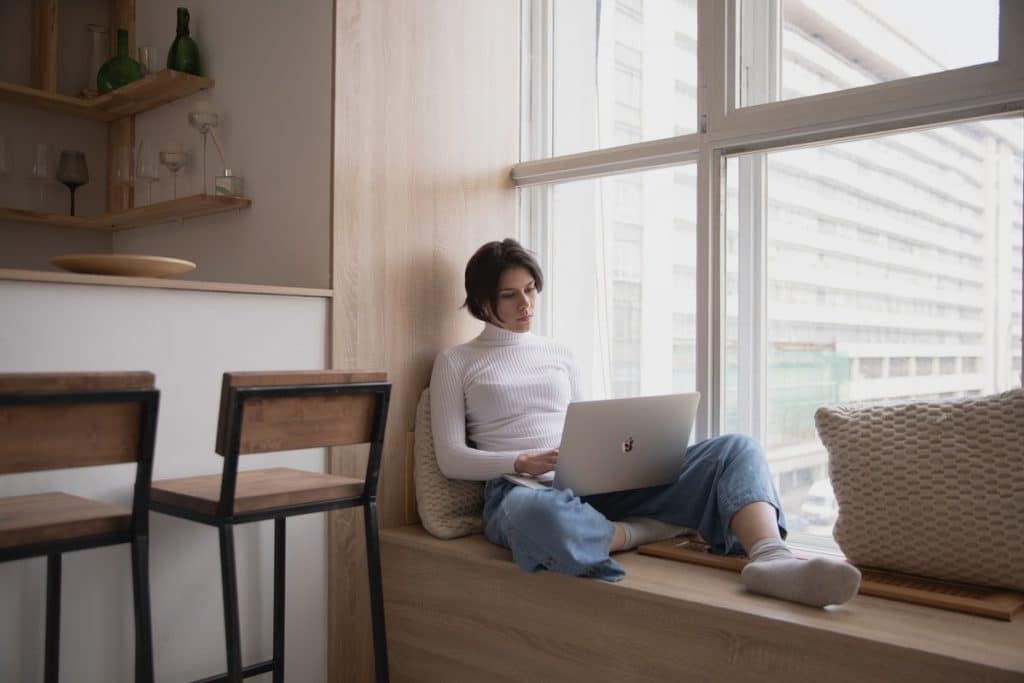 16. Recruiter
Recruiting is one of the most in-demand jobs online that is the best stay-at-home job for moms, but it is also one of the most competitive profiles. As a recruiter, you will work with a variety of companies and hiring managers in your field. You can earn a good living by assisting them in finding the right candidates for their business. Recruiters select the best applicants for job vacancies for a range of customers, including executive recruitment companies, major businesses, and the government. Your key responsibility will be to help HR personnel to shortlist the resumes, application of suitable candidates and then later perform the background checks to onboard new joiners of the company.
Skill Set Required:
Knowledge about HR policies
Good communication skills
Ability to conduct interviews
Planning and execution
Median Earning as Recruiter: Around $49,000
---
17. Life Coach
Life coaching is a rapidly expanding sector, and for good reason! It is a wonderful way to merge your experience as a mother or caregiver with your natural ability to assist others in making meaningful changes. Thus it is a great home job for moms. This profession involves analyzing the client's needs, knowing what are their objectives, and helping them to achieve their life goals efficiently through the best pathways. Nonetheless, for this, you must know about the ways to develop the necessary skills and tools that will help your clients to reach their full potential in all aspects of life.
Skill Set Required:
Strong communication
Patience
Positive attitude
Desire to help people
Median Earning as Life Coach: Around $ 45,000
---
18. Photographer
You might not know this but if you have photography skills, they can help you in securing a job online. However, many people consider photography to be a side income source but it can be much more than that if you know about the right way to utilize your work. You can take the help of various free online courses that will help you to improvise your photography skills and earn money from them. You can also post your photographs on social media platforms to grab projects. Or maybe on one of the sites that will pay you if their customer downloads your photograph. Moreover, if you are good at photo editing, then you can work on clients' projects and modify the photographs as per the requirements.
Skill Set Required:
Photography skills
Photo editing skills
Creativity
Eye for Detail
Median Earning as Photographer: Around $40,000
---
19. Graphic Designer
Graphic designing is a great job opportunity for moms. You do not need any special skills to become a graphic design artist. You just have to know how to use some of the popular software programs for creating ads, logos, etc. Moreover, it is easy to find out online opportunities that will give you a good amount of money for your work. Many mothers like to do this type of work due to the flexibility of time and choice of location to work from. Thus, you can work at your own pace and schedule. Besides, no matter if you are looking for a part-time or full-time job, graphic design is perfect for you.
Skill Set Required:
Excellent photo editing skills
High creativity
Attention to detail
Knowledge about design principles
Median Earning as Graphic Designer: Around $43,000
---
20. Online Researcher
Online research is one of the best work from home jobs for moms because it delivers an excellent salary and flexible hours. We can say that working from home as an online researcher can be a very lucrative opportunity for moms. If you have a good internet connection and exceptional writing skills, then you can become an online researcher. You can work with the organization as a full-time researcher or part-time researcher depending on your convenience. You can understand the online researcher work profile as the process of gathering and sharing information online. This information can be provided to clients for use.
Skill Set Required:
IT skills
Inquisitive
Data analyzing and handling
Time management
Median Earning as Online Researcher: Around $40,500
---
21. Homemade Crafts Seller
Whether you are a stay-at-home mom or a woman looking to earn some extra money from home, guess what? You can make money online by selling homemade crafts. Many online platforms will give you good exposure for selling your handmade goods and reaching out to a greater heap of customers. This is a good way for you to supplement your family's income and engage your time in a stay-at-home job for moms. The plus point of selling your product is that you can fix your work schedule as per your availability and there is no limit to the profit which you can earn from it. Further, you can sell your products directly to customers or other sellers as well.
Skill Set Required:
Creativity
Hard-working
Zeal to earn by selling
Time management
Median Earning as Homemade Crafts Seller: Around $34,000
Conclusion:
A work-from-home job is a great option for anyone, but it is particularly appealing for moms. Finding the right job that allows working from home will help moms find a balance between their professional and personal lives while still generating income. Fortunately, there are plenty of work-at-home jobs that can help working moms make money from the comfort of their homes. No matter what your age, education, or skill set, you can likely find a work-at-home job to fill your time. We hope that our list of 21 best work from jobs for moms in 2021 will help you find the right opportunity for you to work while staying at home.