Due to the pandemic, everyone, especially kids, is forced to stay at home for safety. For this reason, it's wise to think of ways to keep your children entertained, productive, and occupied, so they won't get bored and depressed with the current situation.
Fortunately, you don't need to go outdoors to have fun and bond with your children. With the different play ideas for kids, you can ensure they'll always stay entertained. If you're wondering how to get started, make sure to keep the following in mind:
1. Create A Small Garden Together With Your Kids
One of the ways to keep your children productive during quarantine is to create a small garden. Pick whether you're going to plant herbs, flowers, or vegetables, and let your children pick out certain plants you're going to put in.
If you're curious about where to get gardening supplies, you can order online and spend a sunny day setting up your garden together with your kids. For sure, your children will enjoy digging around and everybody will enjoy the view once your plants grow.
2. Cook In The Kitchen Together
Among the many fun things you can do with family during this pandemic is to get your kids involved in the kitchen, regardless if it's cooking, baking, or helping out with some tasks. It won't only give them the entertainment they deserve, but it'll also educate them.
To get started, let your kids join in with what you're doing in the kitchen. This will help them feel closer, included, and valued to you, even if you're ticking the chores off your to-do list.
Activities around your kitchen like baking can also help your kids develop important skills, including math, coordination, and communication as you count the ingredients together. Moreover, it's a fun way to introduce your children to new ingredients and explore a variety of food while encouraging them to embrace healthy eating.
There are countless simple recipes you can try together with your kids and some of them include baking cupcakes or making pizzas. You may also involve them in a family meal preparation by giving them some tasks, such as grating cheese, washing the ingredients, or picking herb leaves.
3. Do Puzzles
Puzzles aren't only for kids. They're also best to entertain adults for hours, particularly if the puzzles are composed of thousands of pieces.
The good thing about puzzles is, they don't only improve your memory, but also it can improve your problem-solving skills. If you don't have some puzzles to play at home, you can purchase one at a local store or just order it online for more convenience.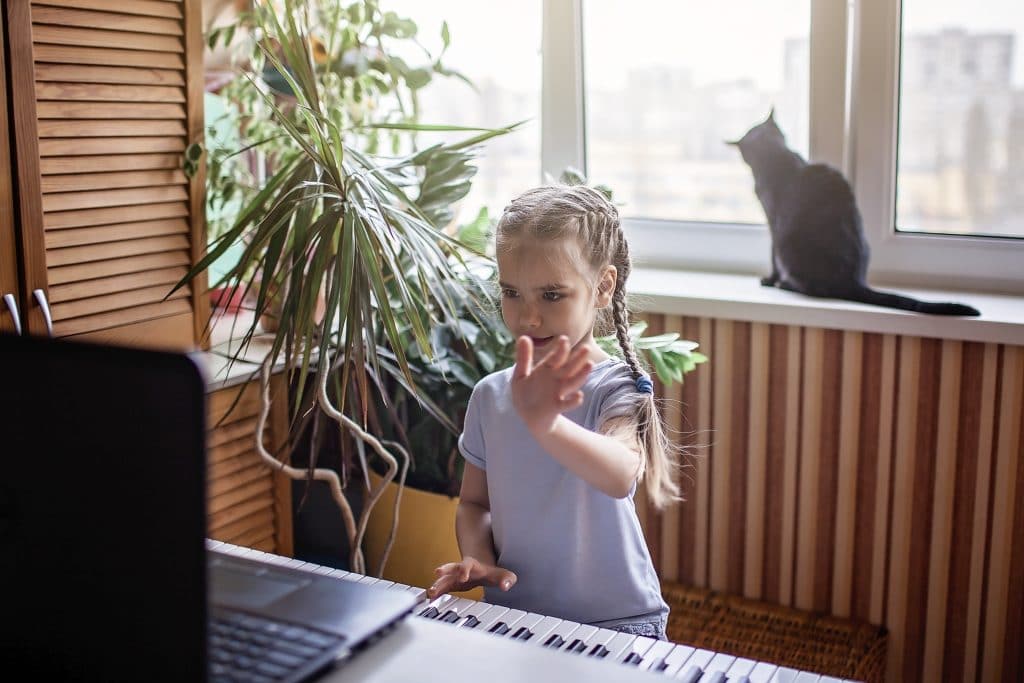 4. Consider A Virtual Tour
Public places, such as theme parks, museums, and zoos are closed to public use. However, most of them have expanded their offerings to include some virtual tours that will let you explore their space right from your laptop or mobile device.
From Chicago's Shedd Aquarium to the Louvre in Paris, your children will have a glimpse of the most interesting places across the globe with countless opportunities to discover new things.
5. Create An Obstacle Course
There are several ways to make your own obstacle course to keep your children entertained during quarantine. Create one inside with pillows and chairs or design your driveway with areas where your children can walk on their tiptoes or hop like a frog.
Try to make it as crazy as you want and let your children help you put it together. There are unlimited options for obstacles and your children will surely enjoy testing their skills.
6. Embrace Arts And Crafts
As you and your children cope with the Covid-19 pandemic, consider different activities related to arts and crafts, which can bring enjoyment to the whole family. There are many fun things you can do to distract children from boredom while injecting a bit of learning as well.
Crafting may keep small kids occupied for hours with parental guidance. You may also do finger drawing or painting, create beaded bracelets and necklaces, or make your slime or playdough, which are all good to practice motor skills.
If you require guidance or are stuck for some ideas, you can consider subscriptions online. Such subscriptions for kids include various activities that teach skills like creative problem solving to the preschoolers through play.
Children may also take ownership of such activities, enabling them to discover what they enjoy, explore their thoughts and opinions with confidence, and expressing creative ideas.
For sure, your children will enjoy digging around and everybody will enjoy the view once your plants grow and this can be done if you take garden care services from Arlington arborists.
Conclusion
Gadgets and devices are great. However, in terms of keeping your children entertained during quarantine, one of the ways to ensure everybody is staying active and having fun is to think outside of the box. Try the above ideas and make necessary tweaks to accommodate the needs or unique interests of your kids. Also, ensure to make use of this time to bond with your family and learn new things.