If you're looking for a new beauty trend to try or want some ideas on saving money and being more sustainable with your beauty routine, this blog is the perfect place for you! We'll give you all sorts of tips and tricks that will make your life easier.
1. Use coconut oil as a natural makeup remover: it's gentle enough that you can use it on your eyelids too! If you haven't tried coconut oil as a makeup remover, you are missing out! The warmth of your fingers will melt the oil, and it will dissolve even waterproof mascara. After wiping away all traces of makeup, rinse with water if there is any excess left on your face, pat dry with a towel. You can also remove your eye makeup once your Lashify eyelash extensions are removed and carefully placed for your subsequent use.
2. DIY face masks with ingredients you already have at home: Create a DIY eye mask by soaking two coffee filters in cold water and placing them on your eyes for 10 minutes. Your eyes will be rejuvenated, ridden of all the stress and eyebags of the morning. You will have a refreshed look with a lingering fragrance of coffee. Who would have thought that coffee can work in a literal sense to wake you up in the mornings?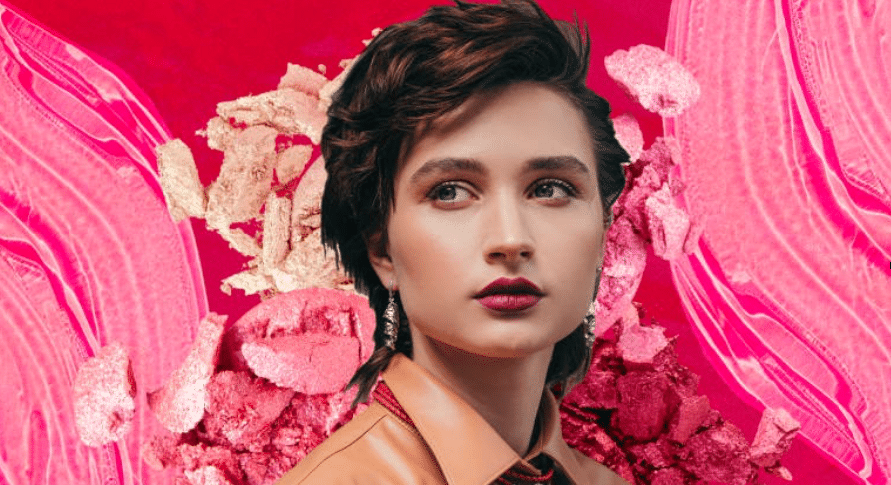 3. Make an easy DIY: lip scrub by mixing sugar with honey, olive oil, and cinnamon: you know your lip has that dead skin peeling which might sometimes lead to dry lips. For smooth and healthy-looking, luscious lips, you might want to scrub your lips – naturally. Use honey, olive oil for moisturizing your lips and cinnamon as a scrub that naturally removes all the dead skin peels from your lips.
4. Coconut oil hair mask for shiny, soft strands: Showering is a daily ritual for most. However, it can also be one of the most significant contributors to dry, curly hair. Save yourself some money by switching up your shampoo/conditioner and try out this coconut oil hair mask! This beauty hack will give you shiny, silky strands in no time:
Ingredients:
1 cup of coconut oil
2 tbsp. honey
Essential oils (optional)
Mix the oil and the honey in a bowl. Add some drops of essential oils if you want to give your hair some fragrance. Apply the mask on wet hair, distribute it evenly over all strands, and leave it in for about 15 minutes. Wash with tap water with a neutral shampoo.
5. Homemade teeth whitener using baking soda and lemon juice: This DIY trick is unexpected but incredibly effective. The combination of baking soda and lemon juice whitens your teeth without any chemicals!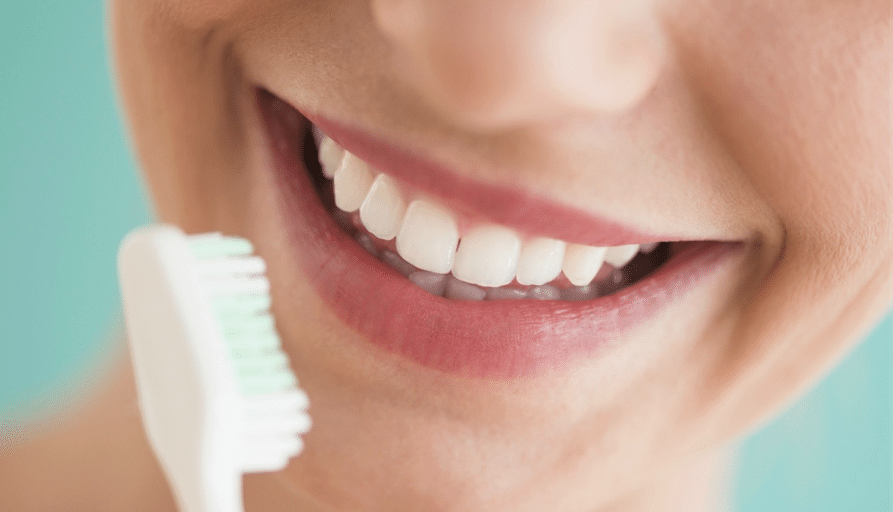 Ingredients:
One tablespoon of baking soda
Two teaspoons of lemon juice
Mix the ingredients in a small dish or bowl. Be careful not to use too many drops of lemon juice – you don't want it to be too acidic.
brush your teeth for two minutes with the mixture
don't rinse with water, but spit out the mixture
Not only will you have whiter teeth right away, but this also prevents yellowing over time.
6. Easy ways to make your nails look like they're professionally done: glittering nails are a new trend that is now a dollar producing industry. But manicures are not always cheap and may burn a hole in your pocket. So it's good to try out, practice some nail art till you become an expert. Put a layer of clear nail polish on your nails, wait until the first layer is dry and then use a matte topcoat over it, finish with another layer of clear nail polish. The flat coat makes it look like you have French tips and the glittery effect is just for added fun!
7. It's always better for your hair if you can avoid heat styling it, but if you can get heat-free curls with simple DIYs, it's a win-win situation. To make a simple heat-free curl, all you need is a pair of socks and a blow dryer! All you have to do is put the hose on your hand, roll up each side, so it stays in place. After that, all you have to do is point your hair dryer into the sock for about 15 minutes and then just let your hair cool on its own.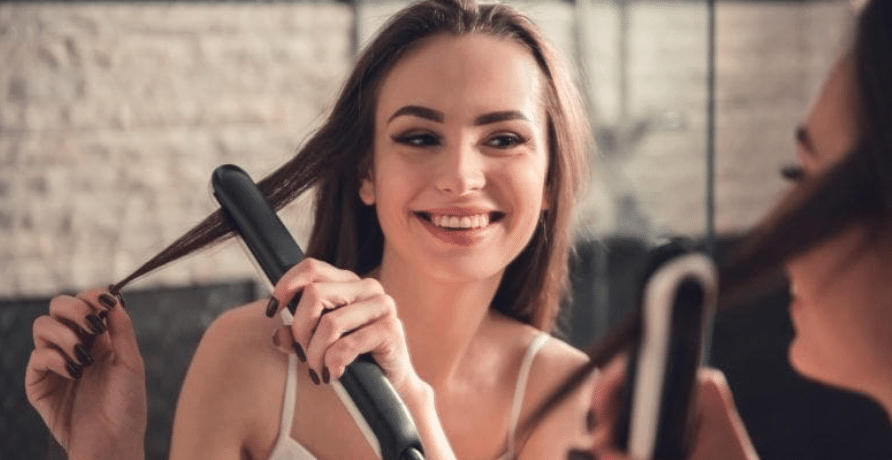 8. Dry shampoo is a must-have for anyone who doesn't wash their hair every day, but the best part of all is that dry shampoo can go from just being a product to save you some time in the morning up to your next big hairstyle. But at the same time, dry shampoos are harmful when used daily. That's why we've found a recipe for your dry shampoo!
Ingredients: 1/4 cup cornstarch, optional: 1 tablespoon cocoa powder or cinnamon (for darker hair colour)
In a bowl, add the cornstarch and cocoa powder (or cinnamon). Mix it up nicely. Using your hands, add water little by little until you get a paste-like texture. Apply some of the mixtures to your hair, concentrating on roots. Let it sit for a minute or two. Then with a brush, sweep off the mix, and your hair should look clean. Store in an airtight container for up to one month.
9. DIY your own body scrub to give yourself a spa-like experience: You can create your body scrub at home by combining ingredients you have in your kitchen. Prepare the mixture of essential oils, salt and oil to give yourself a rejuvenating treatment.
Mix 2 tablespoons of sea salt with one teaspoon each of almond oil, olive oil and honey. For added benefits, add four drops of lavender or eucalyptus oil.
Massage this mixture on your wet skin and rinse it off with warm water after 10 minutes. Of course, you can leave out the salt if you have sensitive skin, but this is an effective recipe for getting softer and smoother skin.
Mix two teaspoons of coffee grounds with half a cup of brown sugar to create another homemade scrub you can use to exfoliate your skin.Conclusion: Sometimes, the best remedies are suitable in your pantry or backyard when it comes to beauty. While many commercial products claim to offer health benefits, they also contain harmful chemicals that can harm you over time. Therefore, it is always better to have an all-natural approach to taking care of your hair and skin.