In today's digital age, online classes have emerged as a dynamic and convenient way to enhance a child's learning journey. The realm of online education in India has witnessed significant growth, offering a multitude of engaging and enriching courses for children. From academic disciplines to creative endeavors, the possibilities are vast and tailored to a wide range of interests and age groups.
In India, there is now an immense variety of options available when it comes to selecting the perfect online class for your child. To make it easier for parents, we've put together a comprehensive list of some of the best online classes in India that can help build up their knowledge base and sharpen their skills!
What are the best online classes for kids in India?
Online learning platforms have been known to be versatile and offer classes for students of all ages and abilities. From coding to art, music, language, and science, these classes foster skills and a love for learning in a virtual yet vibrant environment. However, online courses for kids specifically must meet certain criteria to ensure that the content is age-appropriate and engaging. Here are some best online classes in India for kids that check off all these boxes:
1. Byju's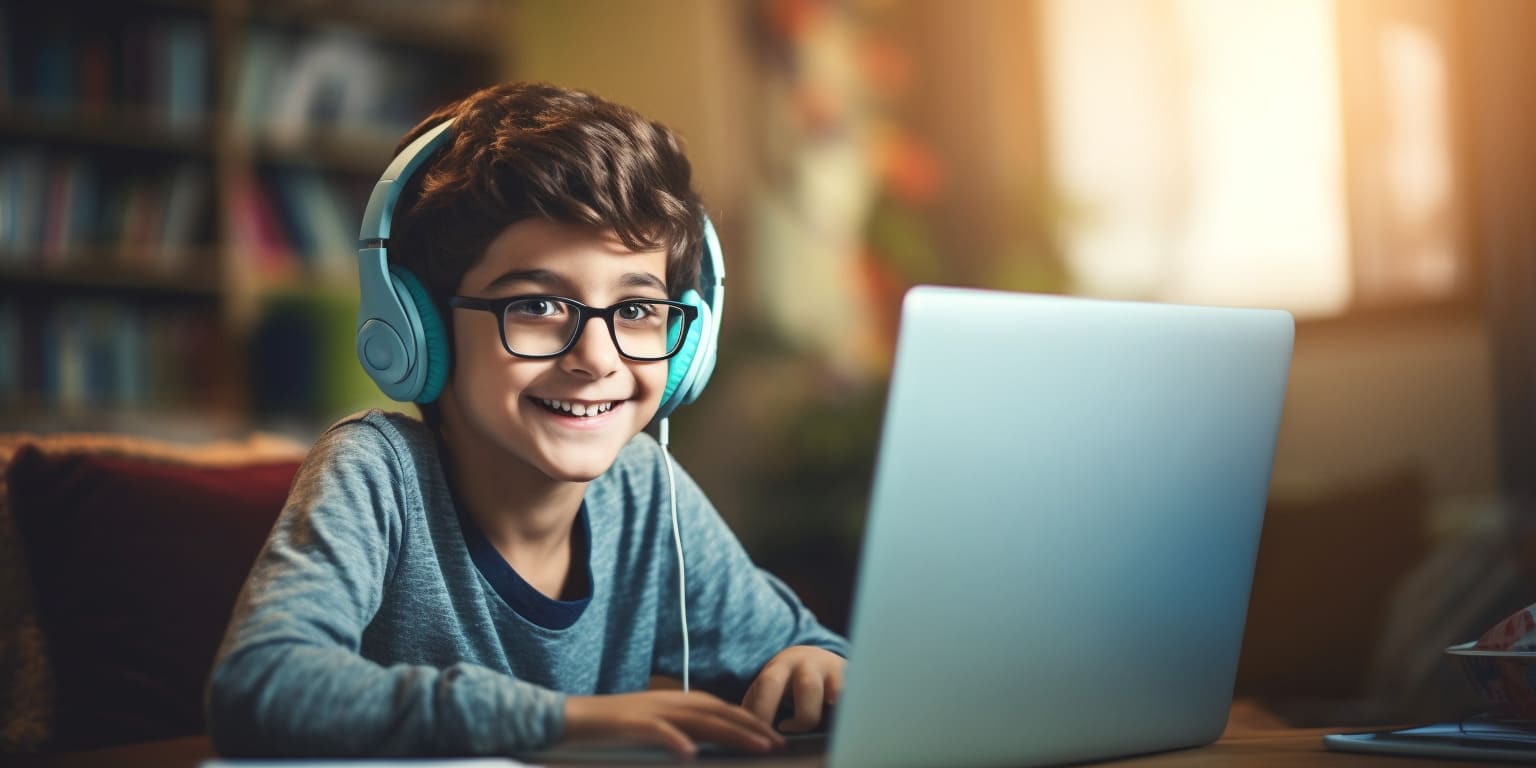 Byju's is one of the most popular online education platforms in India, offering interactive classes for children in grades 4-12. Established in 2011, it delivers comprehensive educational content through its mobile app and online platform. The courses are designed to suit the learning needs and interests of each child.
With their highly immersive content, they serve to make learning fun and enjoyable for kids. Byju's also helps with competitive exams and provides personalized feedback to help your child reach their fullest potential. Byju's success is rooted in its unwavering dedication to revolutionizing traditional education using technology-driven methods. This empowers learners to develop a deep understanding of concepts and apply them effectively in real-world situations.
Benefits:
Provide scholarships
Friendly user-interface
Provide competitive exams practice papers
Providing quality education with video lessons
Omnichannel support (mobile app, online platform, offline centers)
Provide both premium and free online class
What skills will your child learn?
Development of critical thinking skills
Conceptual understanding
Improve problem-solving ability
Increase teamwork skills
2. Kutuki App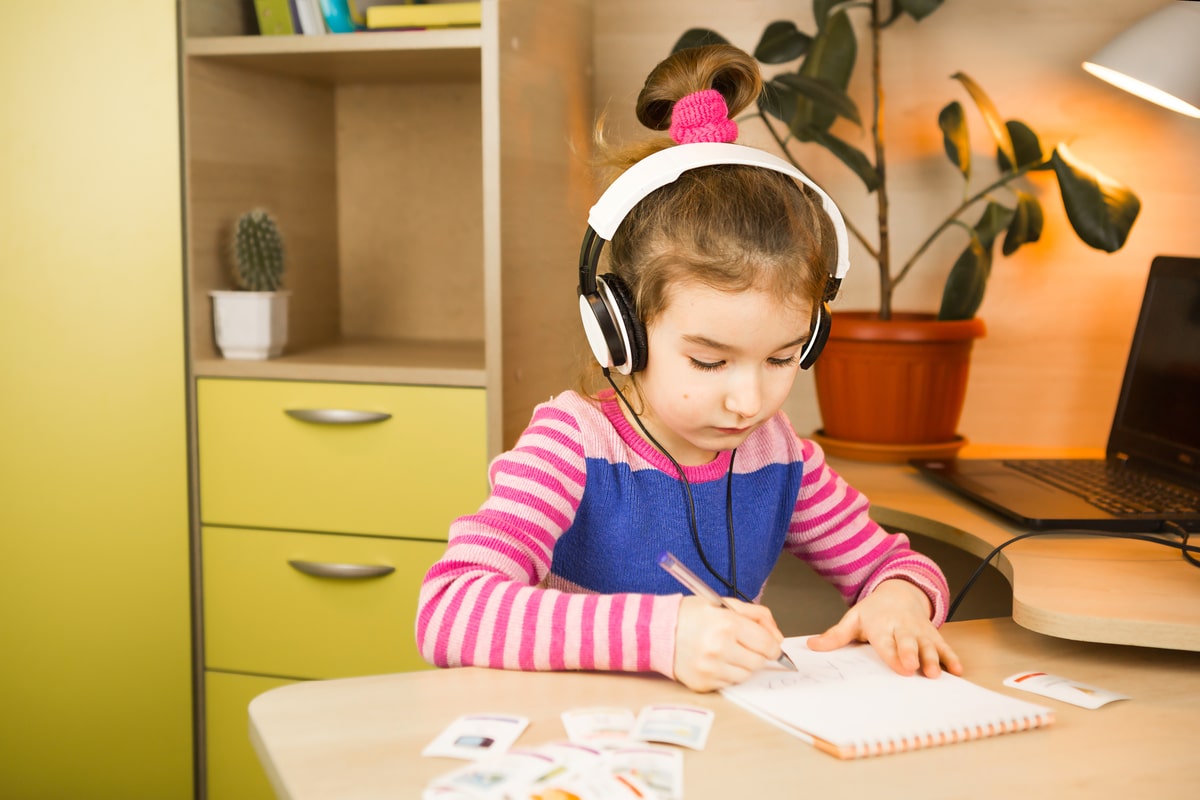 Kutuki App is an award-winning online learning platform designed to encourage young learners (ages 4 – 8) to develop an interest in learning. Kutuki App is an immersive and interactive learning experience built on the concept of creative play and storytelling. The app uses colorful visuals, audio-visuals, songs, and stories as tools for making learning fun and engaging. It covers topics from Maths & Science to English & Hindi, providing bite-sized lessons, quizzes, and other activities. This holistically teach students, deepening their understanding of the subject. The animated characters and stories bring the content to life, using intricate narratives to explain complex concepts. With its unique approach to online learning, Kutuki enables kids to acquire knowledge enjoyably and interactively.
Benefits:
Best for cognitive and holistic development
Fun and interactive learning environment
Audio-visual content for better understanding
Nurtures social and life skills in children
It comes with multiple learning themes
Easy to use and navigate
What skills will your child learn?
Cognitive development and higher-order thinking
Develop skills like communication, expression, etc.
Enhanced proficiency in various academic subjects
3. Whitehat Jr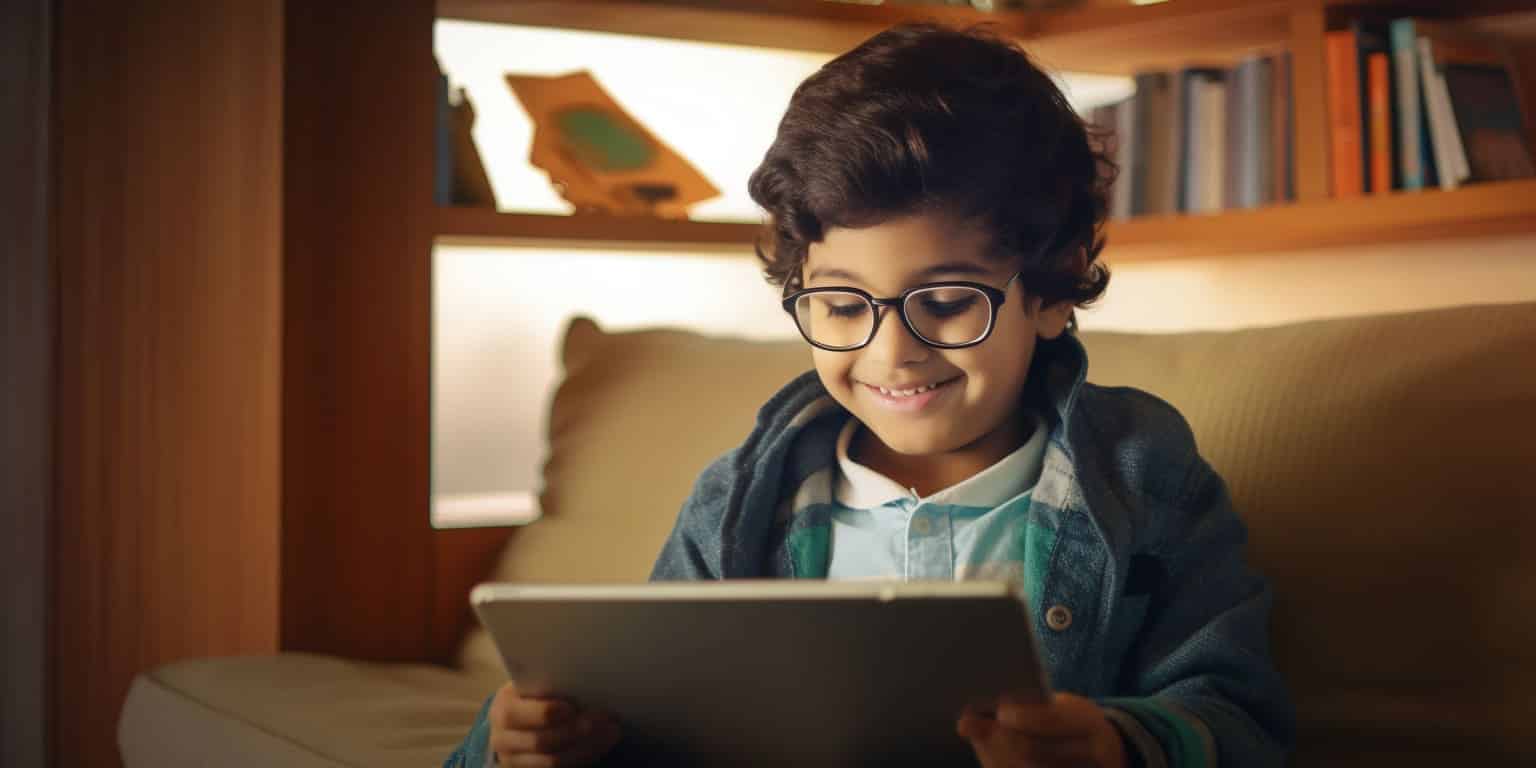 Whitehat Jr is a revolutionary online educational platform specially designed for young coders. It imparts the basics of coding and on-site assessment to hone their skills. Moreover, it is one of the few platforms that offer live online classes with professional instructors. The system works with an AI-enabled feedback system which provides instant feedback to help students grow and make progress faster. Whitehat Jr's curriculum is designed to be interactive and engaging, teaching students to create their own games, animations, and applications. The company emphasizes the importance of coding as a crucial 21st-century skill and offers a structured learning path to help children build a strong foundation in programming languages.
Benefits:
An AI-assisted automated feedback system
Interactive and engaging environment
Experienced instructors for a better learning experience
Offers a free class for trial
Progress tracker to monitor your child's development
For school students, it provides certification in coding
What skills will your child learn?
Logical thinking & problem-solving abilities
Analytical and computational skills
Improved communication skills & creativity
Improve computer science fundamentals and coding proficiency.
4. Glearnr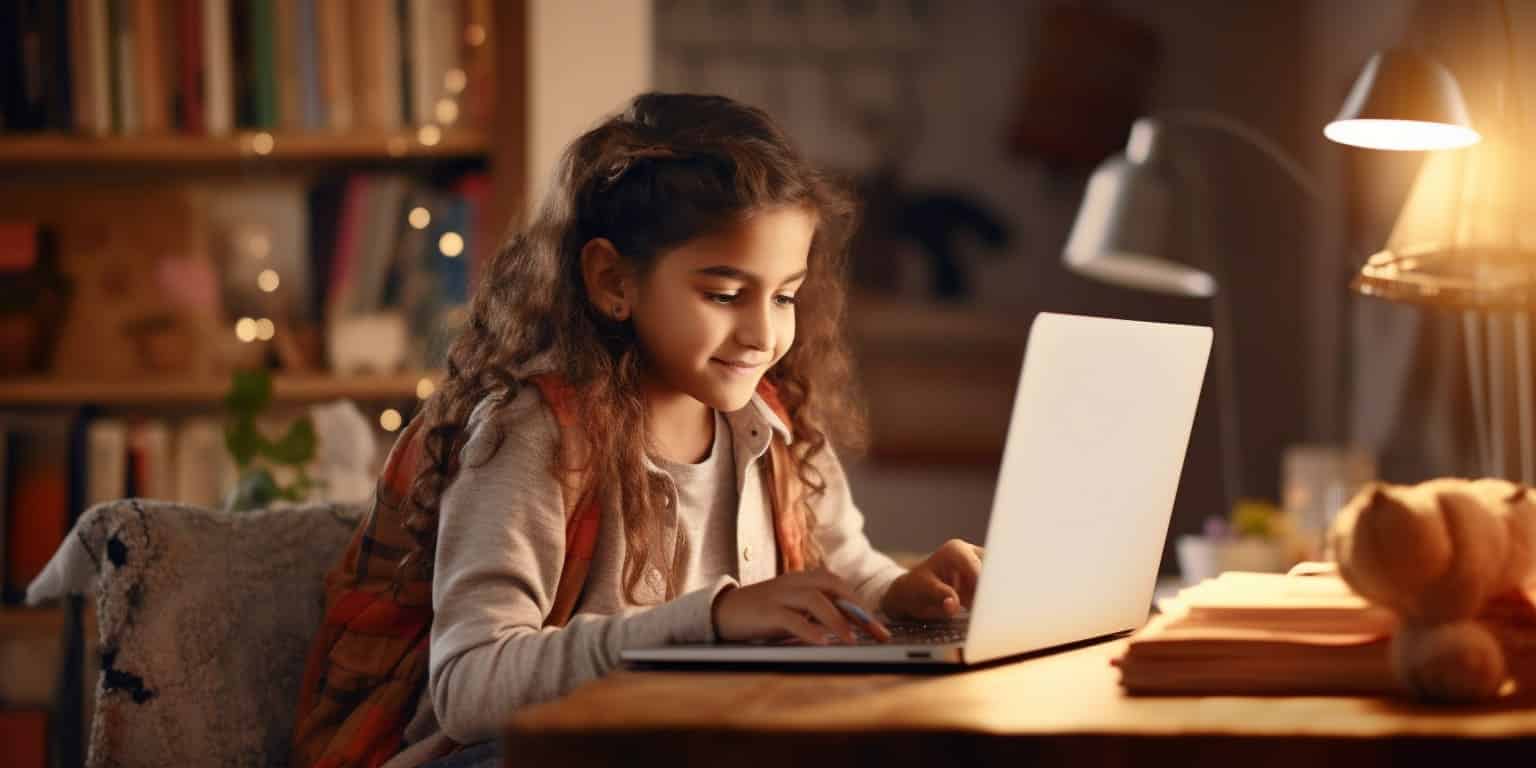 Glearnr is a cutting-edge online learning platform that embraces the philosophy of "Group Learner". It goes beyond traditional academics and curriculum to provide children with a holistic education. Glearnr's content is designed to be interactive and engaging to provide students with an immersive learning experience. It also offers a unique personalized learning path for each student based on their interests and needs. To ensure personalized attention and care, the number of students in each course is limited to a maximum of six. This allows teachers to provide equal focus and support to every learner. However, the communication skills of the students don't get neglected as they learn and interact with their peers.
Benefits:
Improve self-paced learning experience
Curriculum designed for holistic education
Provides lessons on life skills
Enables regular parent-instructor instruction
Better for age group 6 years and up
What skills will your child learn?
Improved communication & comprehension skills
Increased critical thinking & analytical skills
Improved social & collaboration skills
Enhanced leadership qualities and self-confidence.
5. Vedantu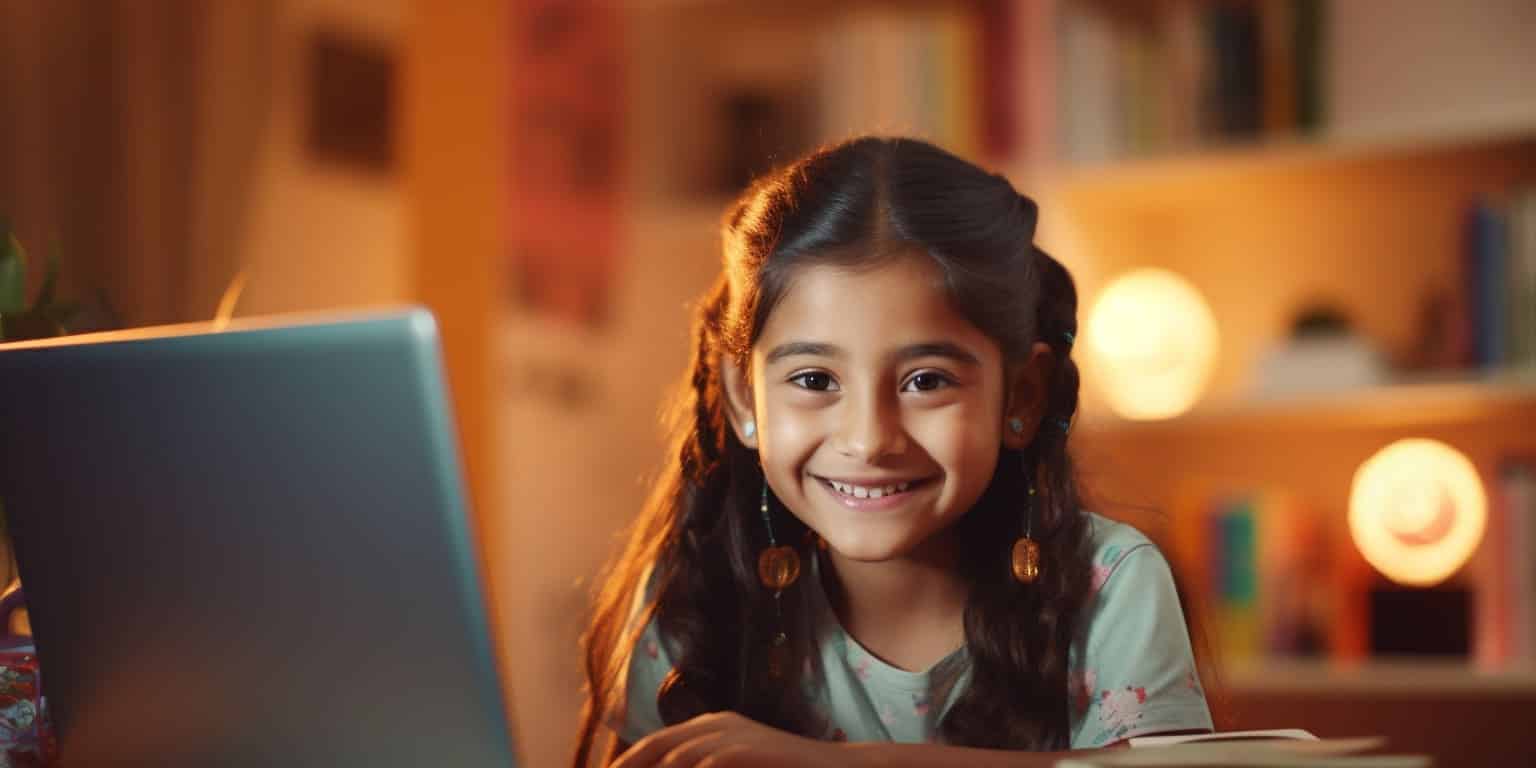 Vedantu is a leading online program that provides students with interactive learning experiences. It offers courses from K-12, competitive exams, and even college entrance exams like JEE Mains and NEET. Launched in 2014, Vedantu connects students with experienced teachers in real-time virtual learning experiences. Vedantu's live classes allow students to ask questions, engage in discussions, and receive instant feedback, emulating the benefits of traditional classroom learning in an online environment. Also, coaching classes, doubt clearance sessions, and personalized mentorship are available to enhance students' learning experiences. However, from middle school students to college-goers, Vedantu offers a wide range of courses for everyone.
Benefits:
Students can choose their tutors
Live interactive classes with experienced staff
Offers mock tests and assessments to track progress
Whiteboard audio-video environment
Enables collaborative learning experiences
Cost-effective and time-saving
What skills will your child learn?
Improved conceptual clarity on various subjects
Increased problem-solving abilities
Strengthened confidence in their academic performance
Time management and organizational skills.
6. YouTube Kids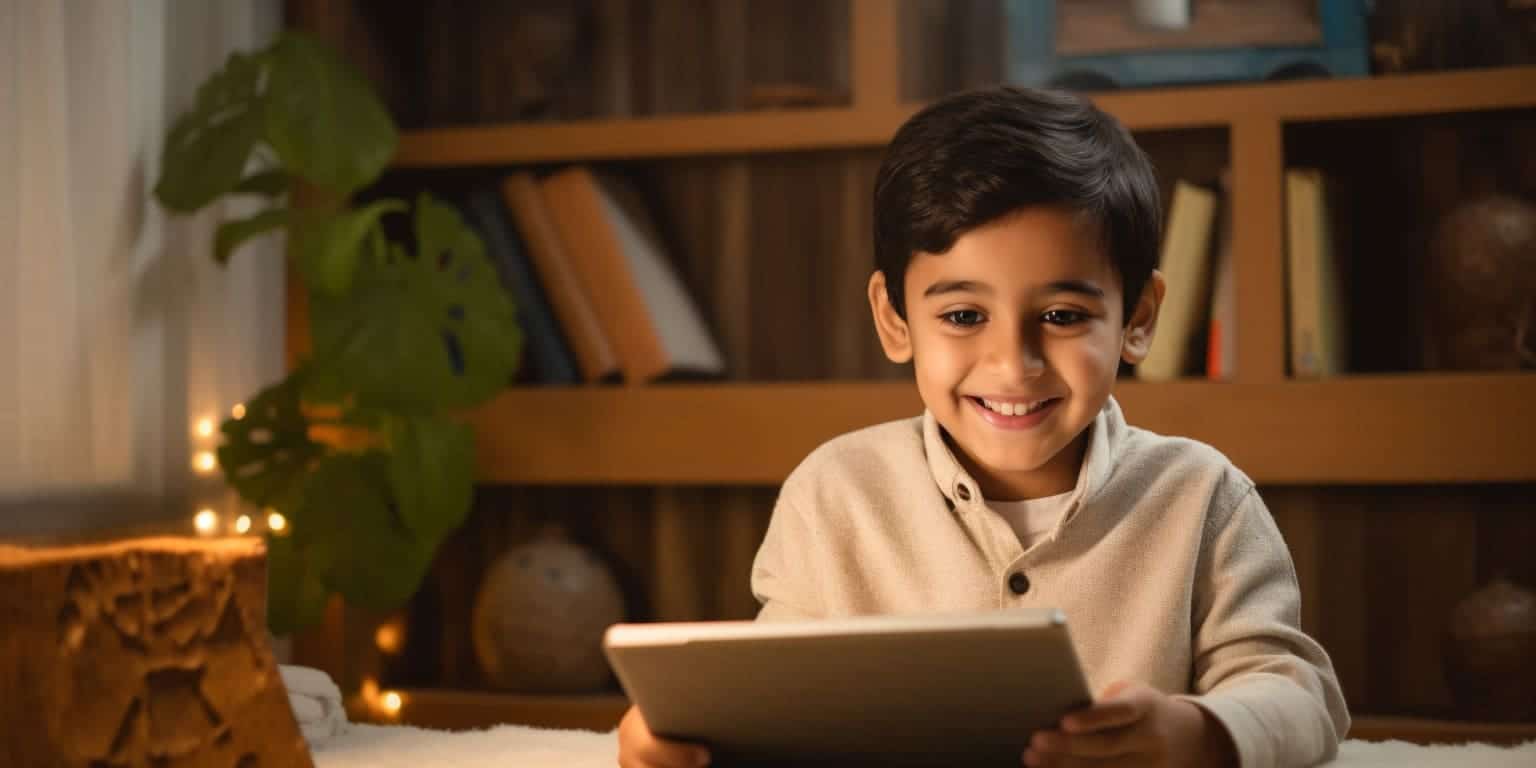 YouTube Kids is a child-friendly version of the popular video-sharing platform YouTube. Launched in 2015, it offers a safer and more curated digital environment for children aged 12 and under. With age-appropriate content, YouTube Kids encourages children to learn and explore the world around them. It is equipped with parental controls allowing parents to monitor their child's activity on the app. From offering online art classes to introducing kids to science, this app is a one-stop destination for fun and educational content. Students learn through interactive videos, cartoons, music, and stories. With its easy-to-use interface and rich content library, YouTube Kids is one of the best online learning platforms for kids in India.
Benefits:
Rich content library of educational videos
Easy-to-navigate user interface
Parental control settings
Secure and kid-friendly environment
Promote better distance learning opportunities
Introduces kids to new concepts and the latest trends in technology
What skills will your kids learn?
Improved literacy & numeracy skills
Creative problem-solving abilities
Understanding of complex topics through visuals
Make better use of technology tools.
7. Toppr
Toppr is an Indian ed-tech platform founded in 2013, offering personalized learning solutions for K-12 students. It provides a comprehensive range of study materials, practice tests, and interactive video lectures across various subjects. Toppr's adaptive technology tailors content for each student's unique learning style and pace, allowing them to progress more effectively. It also provides free courses and practice materials for competitive exams such as IIT JEE, NEET medical entrance, etc. The platform also offers real-time doubt-solving, allowing students to seek clarifications from tutors. Toppr online classes for kids are conducted by professional teachers in highly engaging and interactive learning sessions.
Benefits:
Adaptive technology for a personalized assessment
Comprehensive courses offered
Interactive video lectures with experienced tutors
Real-time doubt-solving assistance
Access to quality study material and practice tests
Provide user-friendly interface and vast content library
What skills will your kids learn?
Enhance presentation skills
Improve communication skills
Improve exam preparation strategies
Enhance their understanding of different subjects
8. Vedic Maths India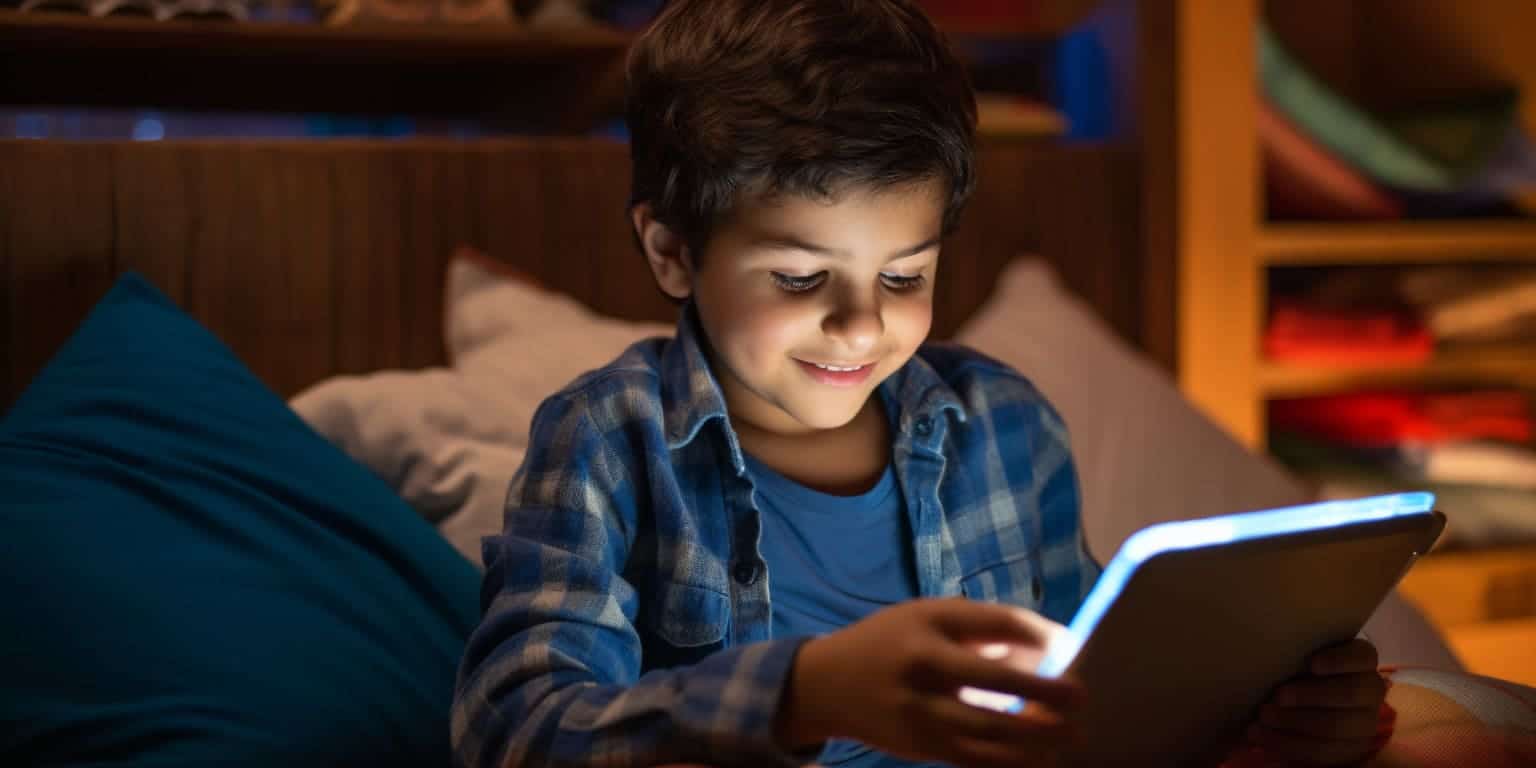 Vedic Maths India promotes an ancient Indian system of mathematics known as Vedic mathematics. Rooted in ancient texts called the Vedas, this approach utilizes mental calculation techniques to solve complex mathematical problems with ease and speed. Vedic Maths India offers courses and resources to teach these techniques to students, enhancing their mathematical skills and cognitive abilities. Vedic Maths online classes for kids include interactive sessions, problem-solving challenges, and group classes to encourage collaborative learning. It also offers a range of fun and engaging activities, video lessons, and assessment tests to ensure that the students make the most out of their learning experience.
Benefits:
Easy to use mental calculation techniques for faster results
Engaging in video lessons & interactive sessions
Problem-solving challenges
Quick to learn and master
Enhances mental arithmetic abilities
Engage students in collaborative learning
What skills will your kids learn?
Mental calculation skills
Improve analytical thinking
Improved speed and accuracy in calculations
Development of logical reasoning abilities
9. Khan Academy Kids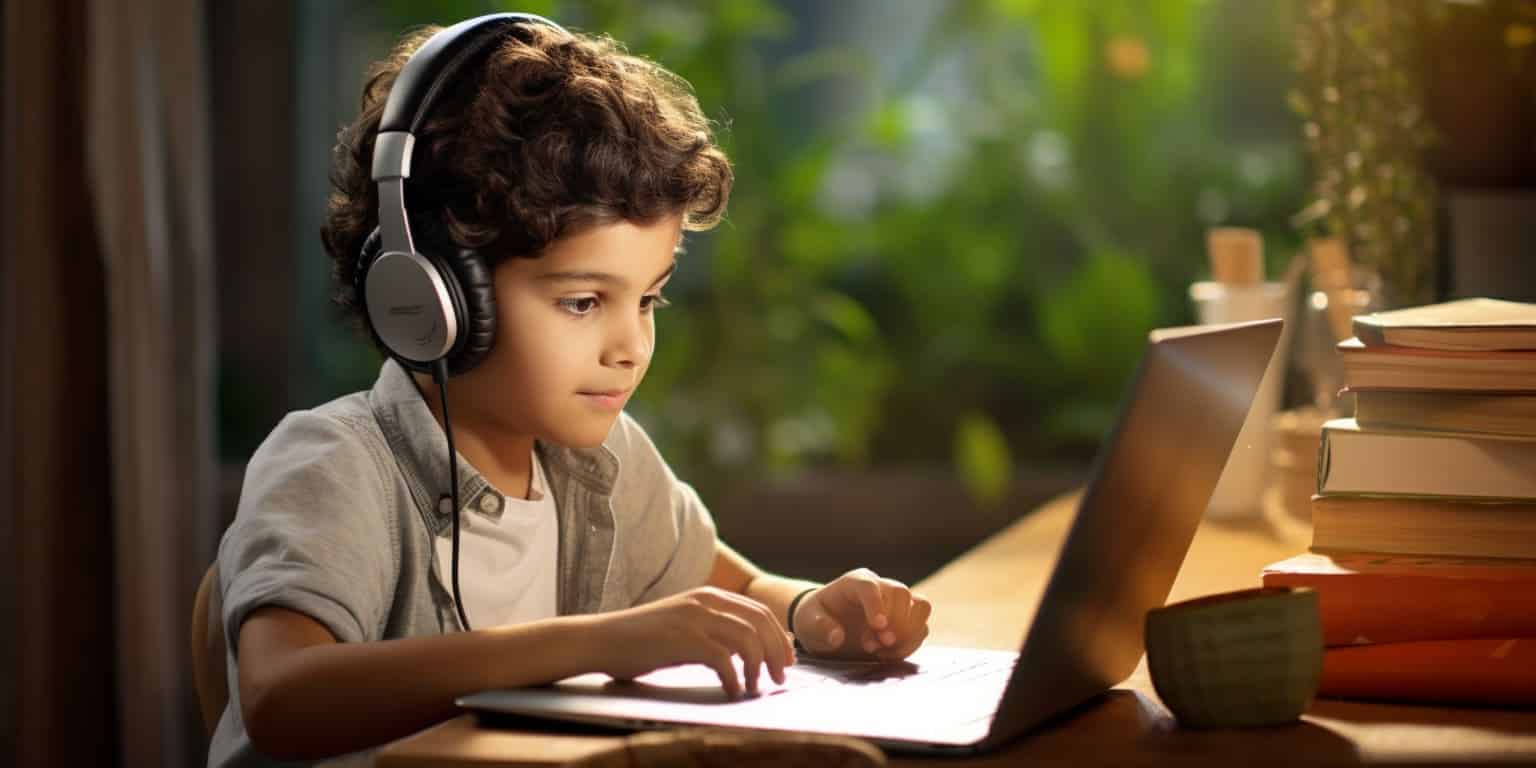 Khan Academy Kids is one of the best online classes aimed at young learners. Launched by the renowned Khan Academy, the platform offers a diverse range of interactive activities, games, videos, and books to support early learning in subjects like reading, math, language, and social-emotional development. The platform also offers a personalized learning experience, providing tailored content for kids of various ages and abilities. Khan Academy is a great way to keep children engaged while they learn in the comfort of their own homes. From basic concepts to more advanced topics, Khan Academy provides an immersive learning experience. However, for the best education experience, parents should monitor their child's progress and complement the lessons with additional activities.
Benefits:
Personalized learning experience
Interactive games and videos for enhanced engagement
Learning resources are accurately aligned with curriculum standards
Progress tracking system to monitor the development
Offers advice on healthy habits and self-regulation
Progress tracker to monitor your child's development
What skills will your kids learn?
Language and social skills development
Cognitive and analytical skills
Fundamental understanding of subjects
Improved creativity skills
Why online learning is important for kids?
Though online classes for kids have been gaining ground in India, many parents are still unsure of the benefits that they can offer. Studying online offers several advantages to young students, and they are:
Increased engagement: Online classes often have interactive elements that can help in increasing student engagement. The use of videos, quizzes, and other activities makes the learning process more engaging than traditional methods and encourages active participation during class time.
Expanded Accessibility: Online platforms provide students with access to a wider range of courses and materials than what is available in traditional classroom settings. This allows for more flexibility and makes it easier to find courses that are tailored to their specific interests or needs.
Improved Retention: Online classes are designed with the intent of developing the student's understanding of a subject in depth, which increases retention rates and helps them stay focused for longer periods.
Flexibility Of Schedule: One of the most attractive benefits of online learning is its flexibility. Students can study at their own pace and tailor their schedules to fit in with other commitments. This allows them to learn from wherever they are without having to worry about geographical constraints or physical limitations.
Cost-effectiveness: Online classes are often more cost-effective than traditional classroom learning as there is no need to purchase textbooks or other materials. Additionally, online classes may also offer free trials and discounts on courses.
Customized Content: A major advantage of learning online is the ability to customize content according to individual needs. The curriculum can be tailored to specific learning objectives, and instructors often provide personalized feedback that can help students stay on track.
The Last Word!
Therefore, the availability of online classes for kids in India has opened up a world of learning opportunities that cater to various interests and subjects. From coding and mathematics to creative writing and art, these 9 best online classes offer a diverse range of educational experiences that can engage and enrich children's minds. Parents can also choose online courses that offers educational games, assessments, and parental control settings for a safe learning environment. With the right online class, your child can learn new skills and gain the confidence to pursue their educational goals. As parents, we must ensure that our children are accessing the best online classes in India to receive the most comprehensive education.
FAQS
QUES: 1 What should I look for to enhance my child's stem education?
ANS: Enhancing your child's STEM education is an important part of their academic development and a great way to ensure they have the best possible start in life. There are a few key areas that you should look for when it comes to enhancing your child's STEM education:
1. Encourage hands-on learning: Exposing your child to hands-on learning, such as experiments, projects, and group activities, can help them gain confidence and develop problem-solving skills.
2. Facilitate project-based learning: Involvement in project-based learning activities encourages independent research and creative expression.
3. Learn coding basics: A good foundation in coding (or programming) will open up many doors down the line as more jobs require an understanding of computational logic and algorithms.
QUES: 2 Is online learning safe for my 12-year-old child?
ANS: Yes, online learning can be a safe and secure experience for your 12-year-old child. While the thought of having your son or daughter join an online class might leave you feeling uneasy, fortunately, in the current day and age, many steps have been taken to ensure that digital platforms for educational purposes are both secure and comprehensive.
QUES: 3 Can online learning platforms help children with special needs?
ANS: Yes, online learning platforms can play a critical role in helping children with special needs. In fact, studies show that access to online learning tools can have significant positive outcomes for students with disabilities. Specifically, online technology provides opportunities for these learners to connect with their peers and build relationships, access resources or support from teachers, and tailor content to meet their individual needs.
QUES: 4 Can online courses help a child increase their academic scores?
ANS: Yes, online courses can help a child increase their academic scores. With the rapid development of technology in recent years, there has been an increasing range of educational resources available for children to access and take advantage of. Online courses offer students flexible choices, allowing them to study from home at convenient times that fit into their schedule.