A maternity shoot is one of the most unique photos a woman will ever take. Apart from showing or telling the whole world what you're expecting, it's more about freezing that memory in time when your little one was still in your belly. When the woman goes through those photos way after giving birth, it brings back memories of a remarkable moment of cradling life inside a womb.
For the expectant mother, the stylist, and the photographer, the goal is always to achieve the best results. It doesn't necessarily need to be the grandest. It only needs to be the most perfect and the proudest, for the mother. This begins with working with the best or top-quality photographer you can trust, baby photography Ottawa, among the many.
If you want to improve your maternity photoshoot results, here are some tips you can be guided by:
1. A Photograph Mom Alone
This tip applies if you're taking photos of the entire family – with the dad and older siblings in tow. You may get overwhelmed and excited about taking photos of everyone which you forget the star of the show this time: the expectant mom.
Therefore, make it a point to photograph a mom alone and do it first before she gets tired. Remember that heavily pregnant women get easily exhausted, so you have to consider their comfort. When you make sure to focus on the mom's solo photos first before everyone else's, you can avoid that situation when the mom may no longer feel as comfortable with posing or staying still for too long.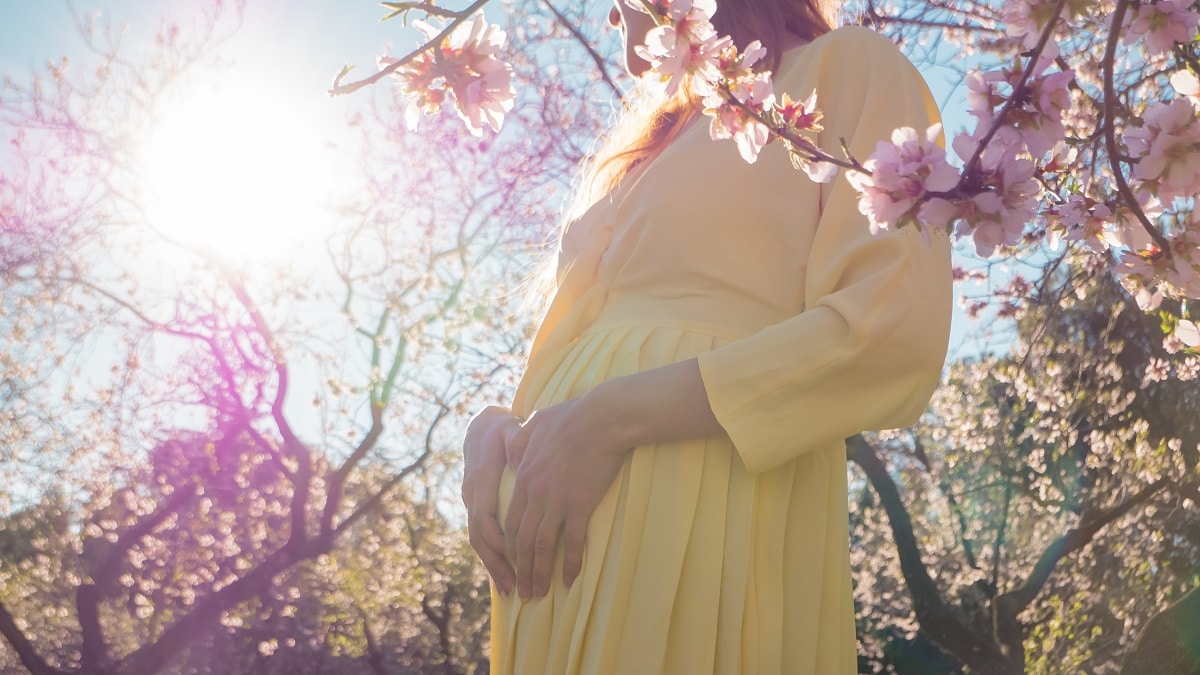 2. Hands On The Belly
Placing the hands on the belly for maternity photos may seem like a very common pose for maternity photos, but it is so, for good reason. It highlights the belly itself and the life inside of it.
Remember that it's a natural instinct for pregnant women to hold and touch their bellies regularly. And when they do, there's that inherent show of love and affection which is very natural for expectant mothers who are excited about their coming bundle of joy.
Make sure this moment is highlighted and shown by taking photos with that natural motherly instinct of the subject mom.
3. Pamper Yourself
A maternity photoshoot doesn't come all the time, as how many times in your lifetime do you get pregnant? So, it's just but natural for you to want to look your best. Ask your OB-GYN about beauty treatments you may want to have and if they permit you to have it done. For instance, you want to have your nails done. Along with your belly, your hands and fingers are included in the photoshoot, so you need them to look good.
As the subject of the maternity photo shoot, you can feel more confident to give out your best poses when you know you look great as well. Do you feel the need for a new haircut? Go ahead and get one.
4. Have Couple Shots
Yes, mom and baby are the stars of the show. But, mom didn't get pregnant on her own. Dad had a significant role to play and should also have photos around. By doing so, the maternity photos are even more attractive and memorable.
The key is to make the couple huddle or squeeze together as tightly as possible to show the love and affection they both have for their coming baby. Try to 'squeeze out as much air as you can,' it won't look good in the maternity photos of the couple who don't even look loving or affectionate towards each other.
5. Allow Emotions To Flow Through
No matter how excited you might be for this photoshoot, it's normal for the subject mom to feel shy in front of the camera. As a result, the mom will hold back from showing emotions, like how happy and excited she is to have her baby soon.
To break down that barrier is to talk with the mom and the couple or the entire family who are subjects of the photoshoot before you get started. By doing so, you can make them more comfortable in front of the camera. It will help the mom show out all the emotions, without feeling too conscious. That way, you can capture the best angles and raw feelings.
In Summary
A maternity photoshoot is very special, given that it documents time in the mother's life filled with joy, excitement, and anticipation. Whether it's solely for the expectant mother alone or it's for the father of the baby and other siblings, it's always a very memorable shoot to go through. With the tips above, you're sure to come up with no less than the best and the most flattering photos of the mom and the baby bump. The family will have a set of beautiful photographs to look back in the future when the baby starts to grow.