Are you looking for some easy ideas for toddler lunches? If yes, then you are at the right place. Making lunch for kids can be a bit daunting and at the same time, it may not always be easy to make kids eat healthily. So we have come up with some quick and simple recipes that can help you to make your kid's lunchtime more interesting and fun. From simple sandwiches and wraps to fun finger foods and dip-able snacks, there's something here for everyone. In this blog, we will be discussing 21 healthy and easy lunch ideas for toddlers.
Best toddler lunch ideas
Generally, packing a nutritious and delicious lunch for your toddler can be a challenge. Though Lunchtime is often a rushed affair, it is important to provide your toddler with a nutritious meal. So get creative with these healthy and easy toddler lunch ideas. It's never too early to start introducing them to a varied, balanced diet. Below we have discussed the best healthy toddler lunch ideas and they are
1. Chicken and Avacado sandwich
This is a very simple and easy sandwich you can prepare for your toddler at home. Take two slices of bread and spread water on both of them evenly using a knife. Sprinkle salt, pepper powder on both sides as per your taste buds. Cut avocado into small pieces and place it on one slice of bread. Add boiled and shredded chicken on top of avocado and cover it with the other slice of bread. And you can also use shredded cheese or sliced cucumbers and serve it with tomato sauce. These would be the best healthy lunch ideas for toddlers as well as adults also.
2. Vegetable omelets
Veggie omelets are very healthy and easy-to-make toddler lunch ideas as it takes only 20 minutes to prepare. And your baby will be asking for more of these delicious vegetable omelets. The scrambled eggs are filled with loads of chopped veggies like onions, bell peppers, and baby spinach. So, it is a perfect way to sneak in some healthy vegetables into your toddler's diet. You can prepare them with finely chopped vegetables and some grated or cheddar cheese if you want. Add salt and pepper powder as per your baby's taste buds. And make sure about the hard-boiled egg are cut into small pieces before adding them to the omelet mixture. Cook them on a low flame and serve hot with some whole wheat toast slices.
3. Chickpea Curry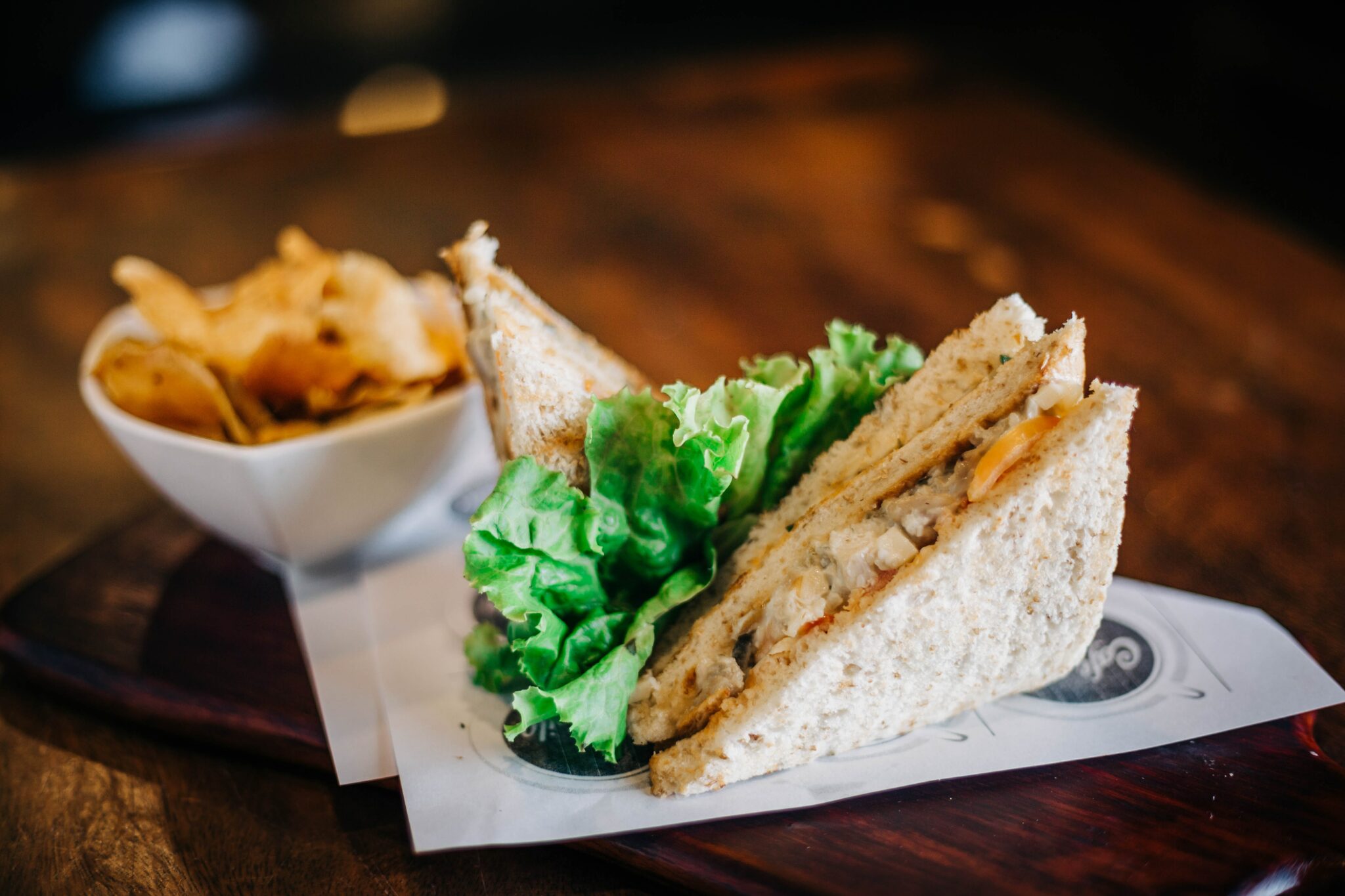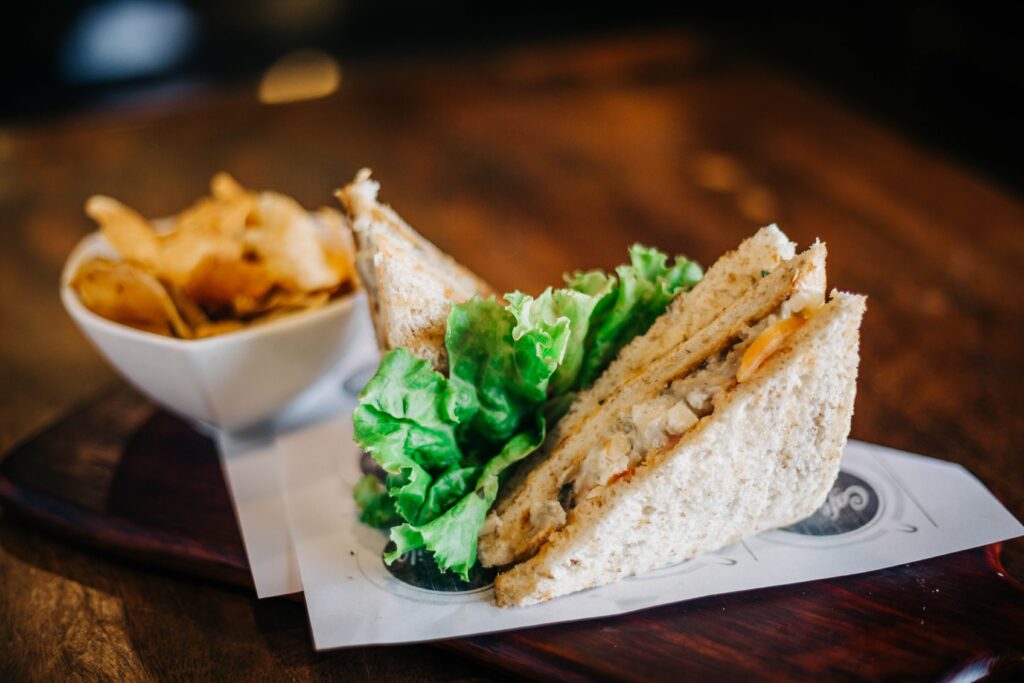 Chickpea Curry is a vegan dish that is not only healthy but also delicious. Take some chickpeas and boil them until they become soft. Now, in a pan, heat olive oil and add cumin seeds. When the seeds start to crackle, add chopped onions and fry until they turn golden brown. Add ginger-garlic paste, turmeric powder, and other spices to the onion mixture. Cook for a while and add boiled chickpeas. Add chopped cherry tomatoes and salt as per taste. Allow it to simmer until all ingredients are cooked well. Your healthy Curry is ready to serve. These would be some of the best lunch ideas for toddlers that you can prepare at home.
4. Broccoli pesto pasta
Pasta is a classic Italian dish and this pasta recipe makes use of one nutritious leafy green vegetable, Broccoli. Boil water in a pan and add some salt. Add macaroni to the boiling water and let it cook until they are soft but firm. Strain them using a colander. Heat olive oil in another pan and add some garlic. Add chopped broccoli to it and season with salt, pepper powder as per your taste buds. Let the broccoli cook well until they turn light brown.
Now, crush them using a blender or by hand until you get a fine mixture. Then add this mixture into another pan and let it simmer for 3-5 minutes. Now add this roasted broccoli or pasta to this mixture and stir well. Add some basil pesto sauce for taste and serve it hot with cheese sauce or sliced tomatoes or cucumber.
5. Wrap of Fish Burger
For making healthy foods for toddlers, you can also use leftover grilled fish or canned tuna in this recipe. Take a tortilla wrap and spread mayonnaise on it using a spoon evenly. Now place the grilled or canned fish in the center of the wrap and top it with shredded lettuce and diced tomatoes. Roll up the wrap tightly like a burrito and serve with ketchup, roasted pepper strips, and a cup of yogurt on the side. And for picky eaters, you can also add French fries for a complete meal.
6. Peanut Butter and Banana Toast
This is a very popular and easy-to-make toddler lunch idea. Slice a banana and spread creamy peanut butter on top of each slice of whole-wheat toast. Then place the sliced banana on top of one another and cut them into small pieces. If you want to add sliced strawberries or apple slices then also you can do that. These healthy lunches of peanut butter and banana toasts are perfect for the whole family. For healthy fats, you can sprinkle almonds on top with grilled cheese. You can also drizzle honey on top for added sweetness. Serve with a side of yogurt or cow's milk.
7. Pitta Pizza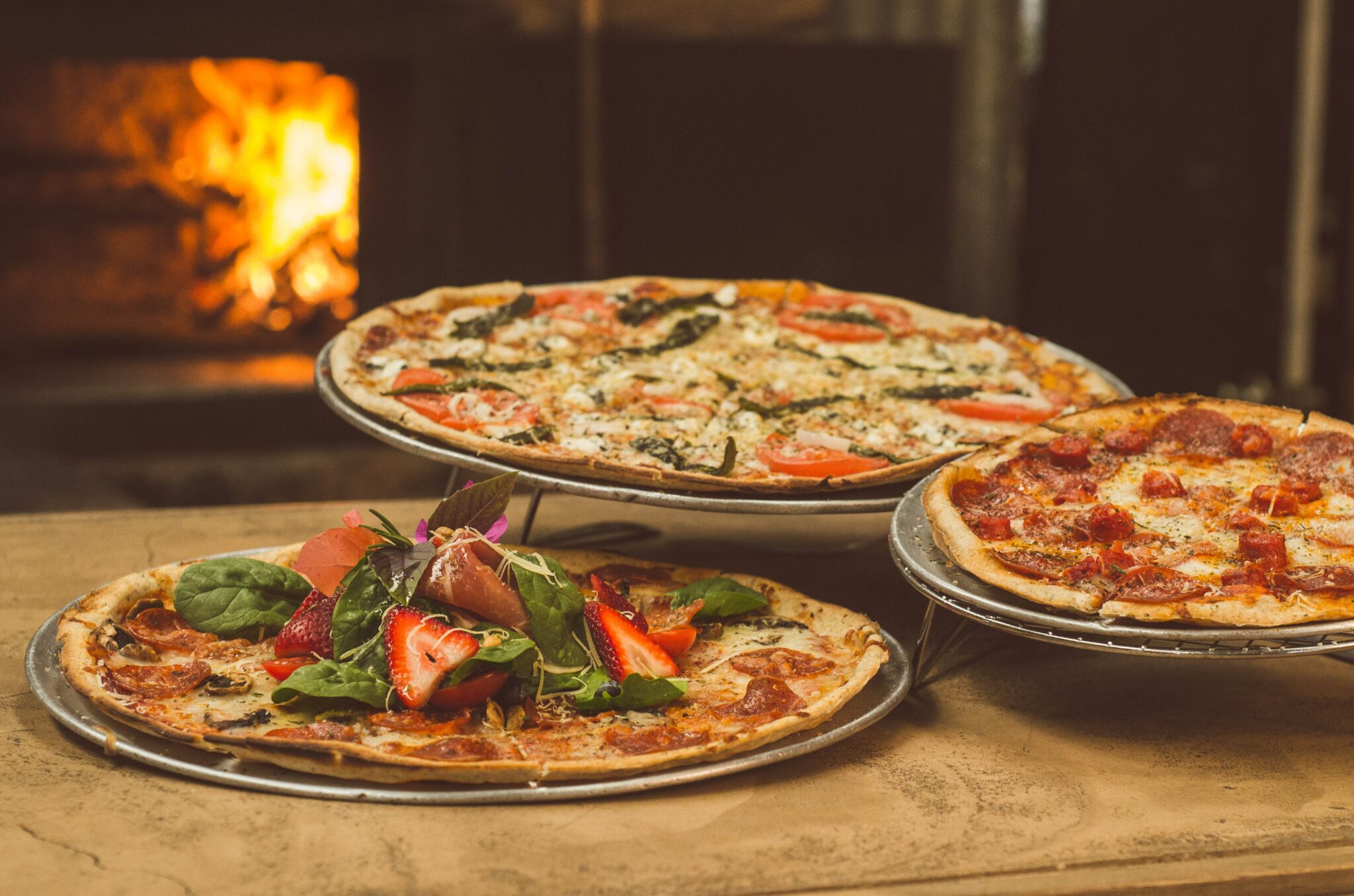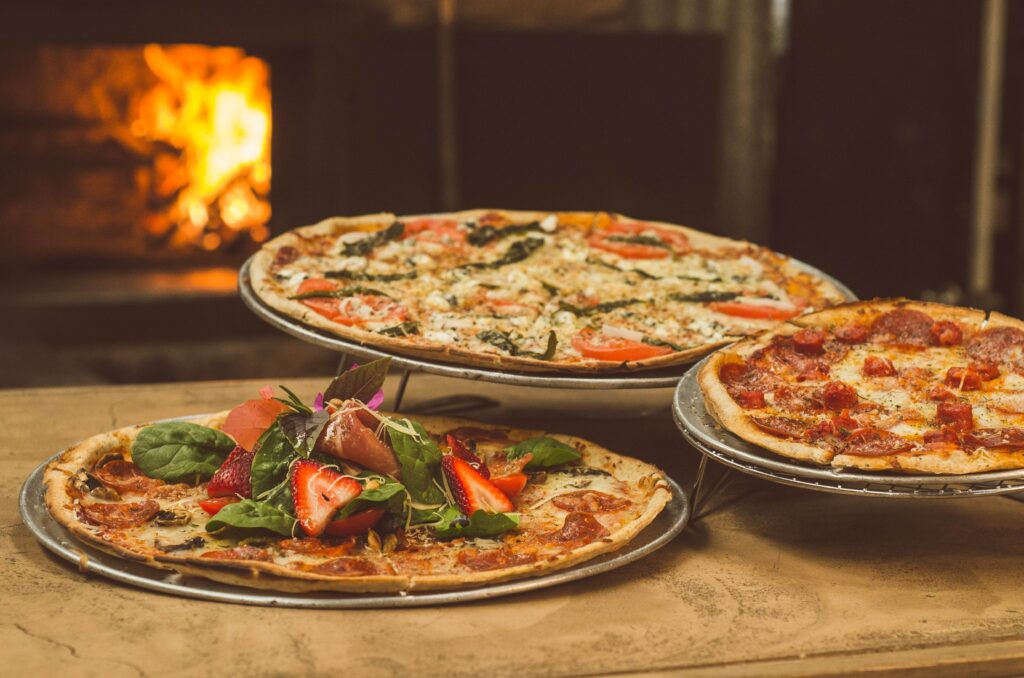 For toddler's lunch, you can also go for a pitta pizza. Preheat the oven to 350 degrees Fahrenheit and place the pittas on one or two baking sheets. Spread tomato sauce over each pitta, then top with shredded cheese and any other desired toppings like pepperoni or ham. Bake for 10-12 minutes until the cheese is melted and bubbly. These healthy toddler lunch ideas can also be served with a side salad or some sliced fruit. For a child's diet, it is very important to serve a variety of food.
8. Tuna and sweetcorn's fishcakes
For making this healthy lunch, take tuna in a bowl and add some salt, pepper powder to it. Add warmed corn and mashed potato into it and mix them well. Take small balls of the mixture and flatten them into fishcakes; coat these fishcakes with wheat bread crumbs or use your child's favorite sauce like ketchup or mayo as a dip. If you want to use cream cheese or steamed broccoli for coating, you can also do so. You can use either baked or fried fishcakes, whatever is convenient for you. These fishcakes would be a very healthy and nutritious lunch option for your child as they are made of tuna and mashed vegetables.
9. Pasta and meat balls
Pasta and meatballs are a very healthy option for lunch and dinner as well. Cooked pasta and boiled meatballs would be the main ingredients of this recipe. You can also add some vegetables of your own choice to enhance the taste of this dish, such as chopped onion, green beans, green bell pepper, cheese cubes, etc. Kids eat buttered pasta and meatballs very happily and it is healthy also, so these would be the best easy toddler lunch ideas for you.
10. Deli turkey Veggie Bean Burger
For toddler lunches you can prepare a healthy and yummy bean burger for your toddler at home. Take a cup of mixed beans, an egg, half sliced onion, finely chopped ginger, garlic paste, finely chopped celery stick, finely chopped carrot, cottage cheese, half tsp cumin seeds powder, salt as per taste. Mix all these ingredients well using your hand and make small-sized patties. Apply some oil on a non-stick flat pan and shallow fry these patties till they turn golden brown from both sides. You can also bake them in an oven at 180 degrees for about 10 minutes. Serve with ketchup or tomato sauce as a side dish.
11. Beetroot Hummus cream cheese sandwich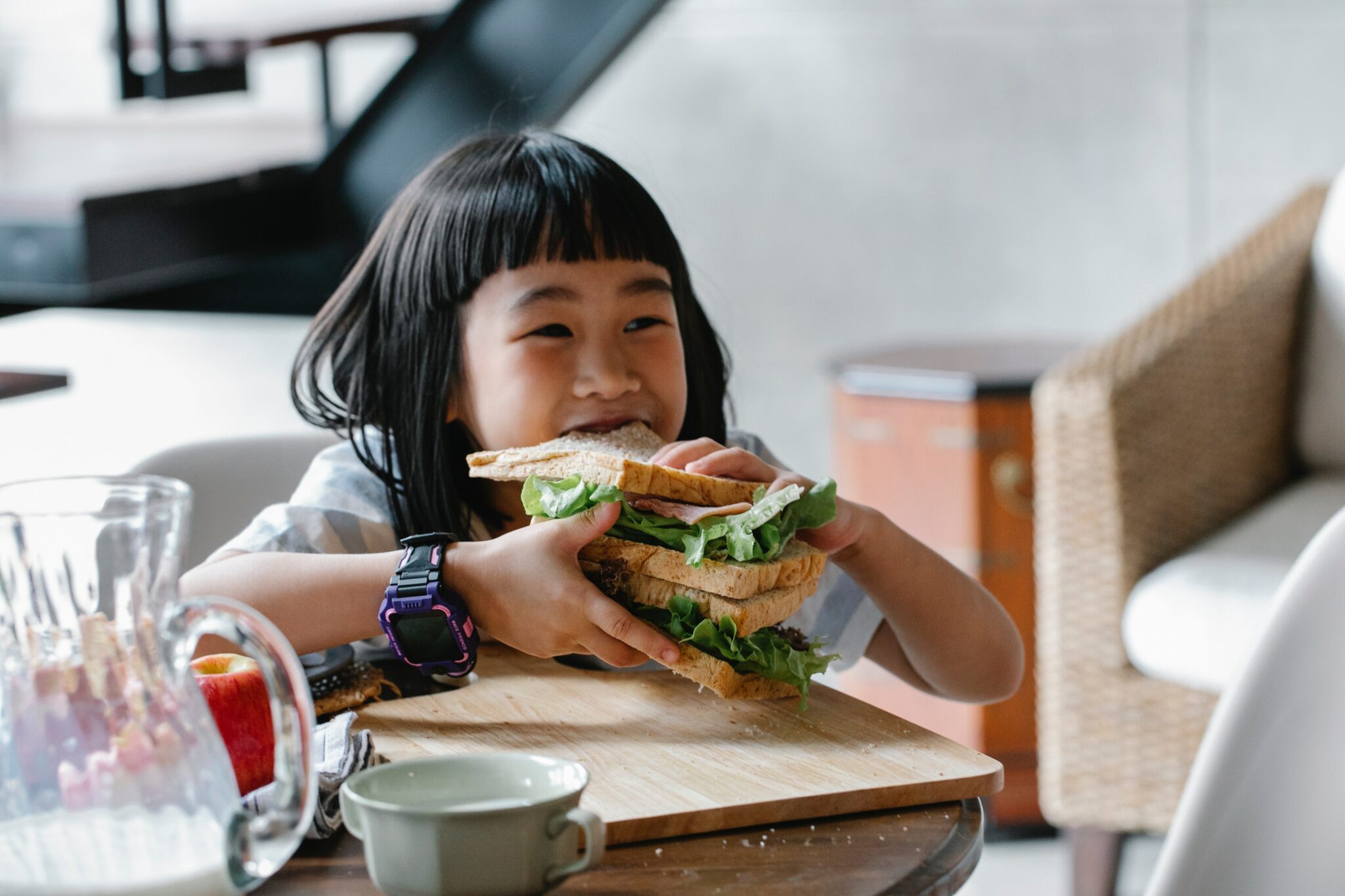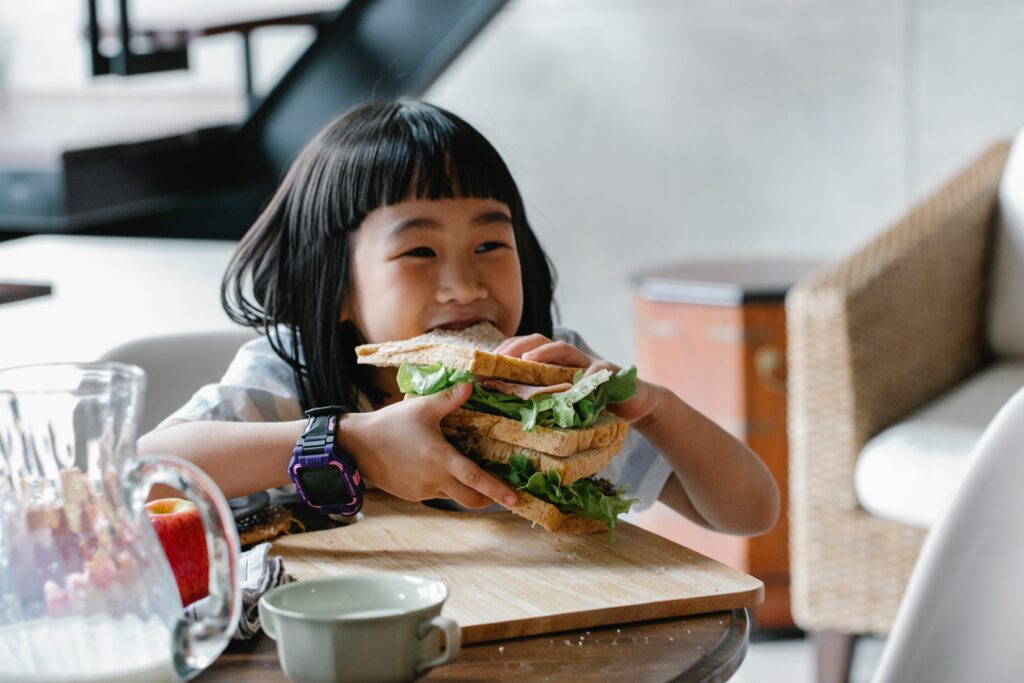 One of the most healthy and easy toddler lunch is a beetroot hummus cream cheese sandwich. Take two slices of bread and spread water on both of them evenly using a knife. Now take a bowl, mix ½ cup rinsed and peeled beetroot with half cup boiled chickpeas, three tablespoons of olive oil, one teaspoon lemon juice, one minced garlic clove, and ¼ teaspoon salt.
Blend all the ingredients in a food processor or blender until it becomes a smooth paste. Spread the beetroot hummus on one slice of whole wheat bread and top it with cream cheese, cucumber slices, and tomato slices. Cover with the other slice of bread and cut into four equal pieces. And your delicious toddler lunch ideas are ready. You can also add carrot sticks or sliced bell peppers to this sandwich to make it more nutritious.
12. Mashed rice with beetroot
This is another recipe for your toddler that can be prepared at home. Take 2 cups of cooked rice and put it in a blender after cooling it down properly. Add ½ cup boiled beetroot to this mixture blend it well until all the ingredients are well combined. If you want to add sweet potato, carrot, or any other vegetable, then you can do so. You can pack this in your toddler's lunch box and it will be a healthy, tasty, and balanced meals and serve your little one with this nutritious food.
13. Boiled potatoes with onion-fried chicken
This is another recipe for your healthy toddler that can be prepared within half an hour. Take a bowl and add 1 mashed sweet potato in it, put onion paste in it, and mix well. Add a pinch of salt and pepper powder to taste. Make small balls from the mixture and cook the sweet potatoes by adding little oil to a pan. When they turn light brown, add the grilled chicken that has been marinated with salt, pepper powder, and onion paste. Cook the chicken until it's properly done and then serve it hot with boiled potatoes. You can also pack this meal for your toddler's lunch box.
14. Spinach with Pumpkin soup
This can be a healthy and delicious lunch for your toddler. Take a pan and heat oil in it, add cumin or sesame seeds, bay leaves, cinnamon sticks, and green cardamom pods. When they start crackling add chopped onions and sauté until they turn golden brown. Add 1 teaspoon grated ginger and garlic paste to this mixture and stir well.
Then add chopped baby spinach leaves and a pinch of salt to the mixture. Add water and let it boil for 10 minutes before adding 2 cups of vegetable stock to it. After boiling, turn off the heat and take the pan aside after switching off the heat. Once cooled, blend all the ingredients in a blender until smooth and pour this mixture into a pan. Add 2 teaspoons of corn flour to this mixture and boil everything together until the soup turns thick. Before serving, heat the soup for 3 minutes over medium heat. Serve it hot along with sliced bread or croutons for crunchy texture.
This is a great way to pack some hidden veggies into your toddler lunch. Start by spreading some butter on two slices of bread. Then, add shredded cheese and chopped vegetables such as broccoli, spinach, or zucchini. Grill the sandwich in a pan until the cheese is melted and the vegetables are cooked through. You've got a healthy and delicious grilled cheese sandwich that your toddler will love.
16. Sushi Sandwich Rolls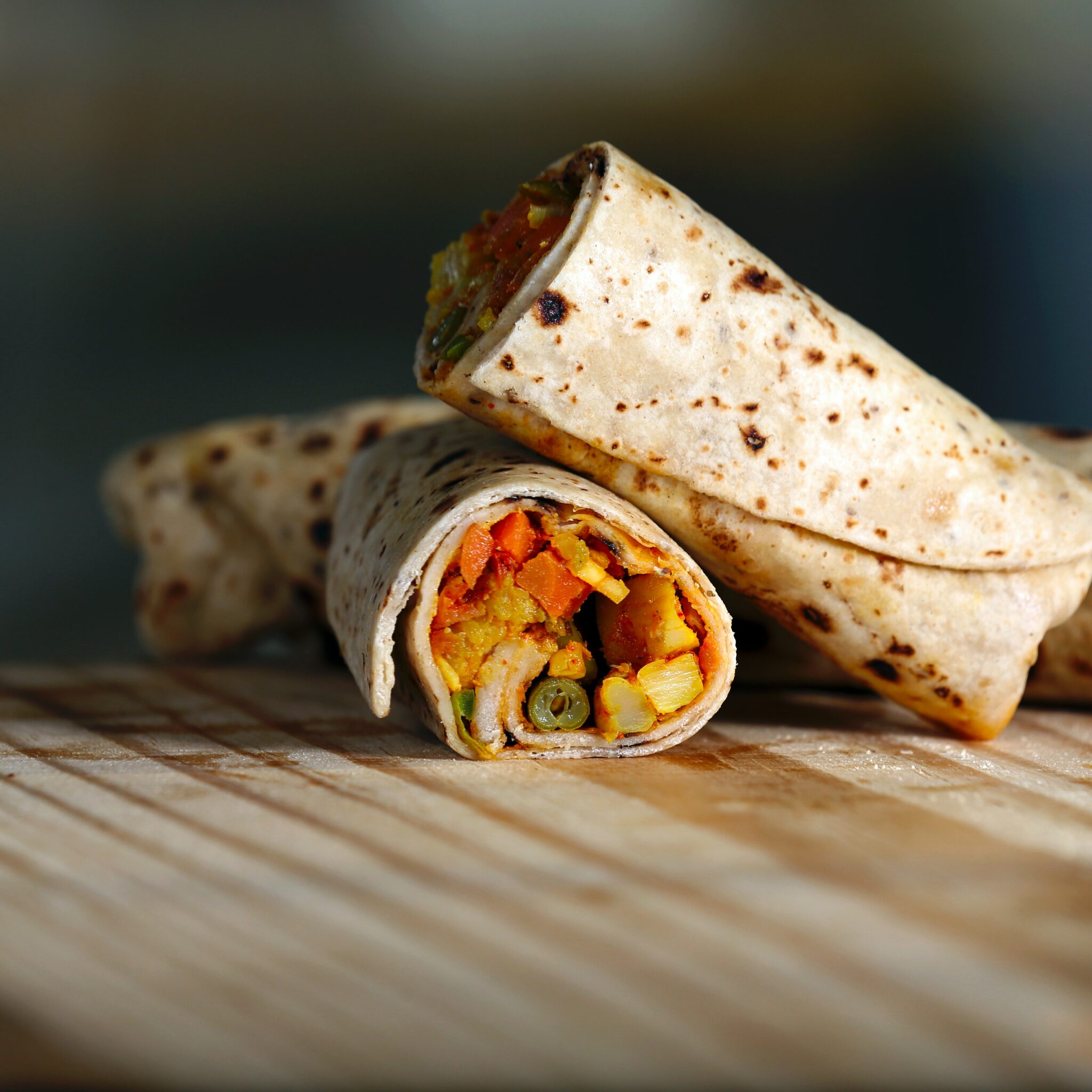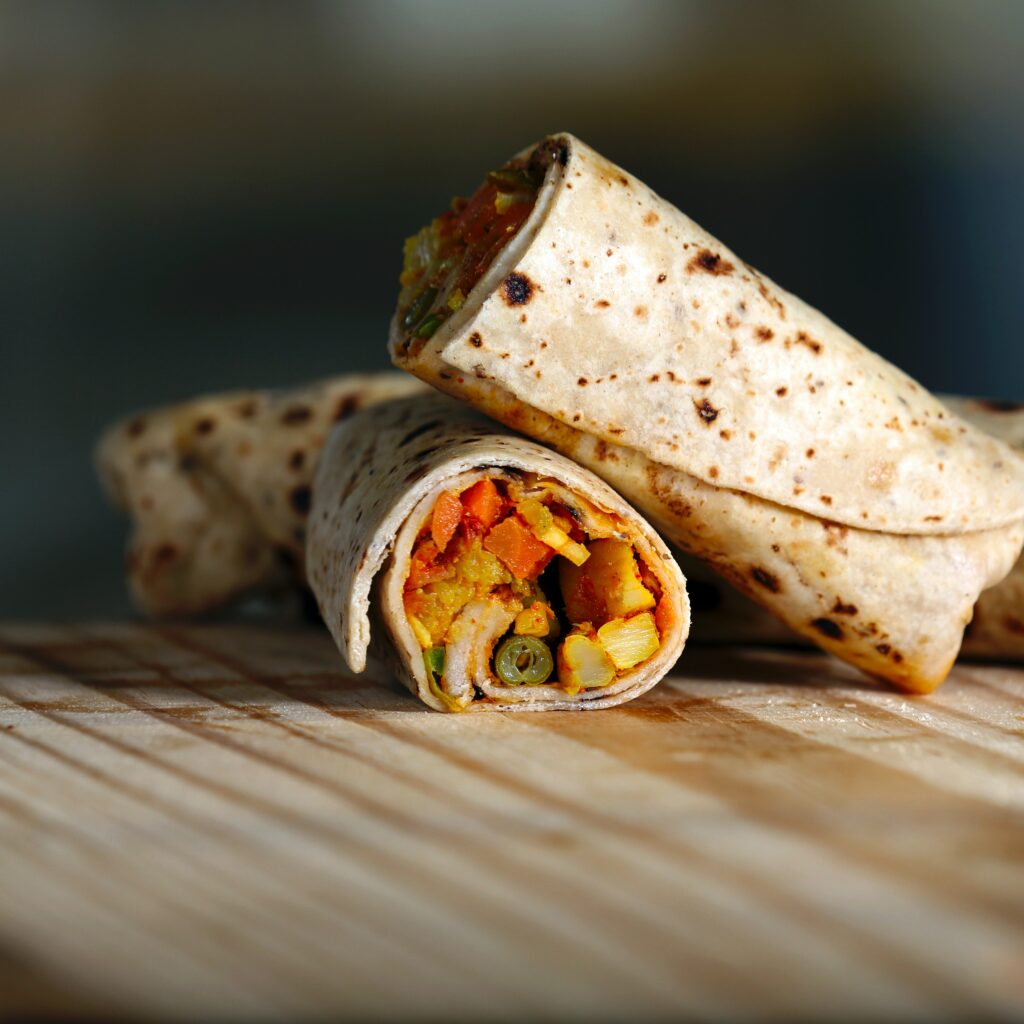 These sushi sandwich rolls are a fun and easy way to get your toddler to eat some healthy seafood. Start by spreading some mayonnaise on two slices of bread. Then, add cooked and cooled sushi rice, chopped vegetables such as carrots or cucumbers, and smoked salmon or tuna. You can add butternut squash to this for more healthy veggies. Roll the sandwich up tightly, slice into bite-sized pieces, and serve.
17. Mashed avocado and black bean roll-ups
For making this dish, you will need two whole wheat tortillas, avocado, and black beans. You can use salsa as well if you have some at hand. Spread the avocado on one tortilla and spread the drained black beans over it. Sprinkle salt, red pepper, or cumin powder according to your taste bud preferences. You can also add shredded chicken to it if you want. Roll them tightly into long cylinders and then slice them into 1-inch pieces. These black bean and avocado rollups make a healthy and tasty lunch for toddlers.
18. Whole-grain crackers with Almond butter
For this take a pack of whole-grain crackers and spread a thick layer of almond butter on it evenly. You can use other kinds of nut butter too. Some examples are cashew, peanut butter, etc. These whole grains snacks are considered to be very nutritious and have various health benefits. For picky eating toddlers, this combination can be a surprise.
19. Whole wheat bread with cheddar cheese
This lunch idea is not only easy to make, but it is also filling and nutritious. Simply toast a few slices of whole wheat bread and spread some cheddar cheese on top. You can also add other vegetables or a fresh fruit to the sandwich if you'd like. Some good options include cucumbers, tomatoes, or strawberries. Though this is a simple idea, you can also make it fun by cutting the sandwiches into shapes before serving them to your toddler.
20. Cheese quesadillas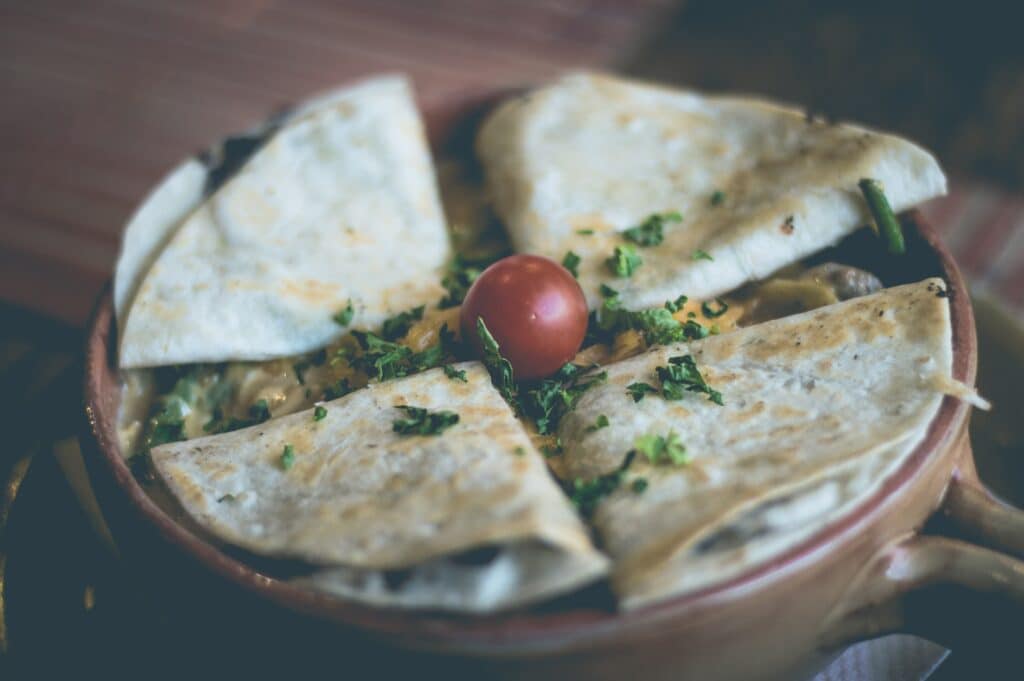 Quesadillas make for a great and easy lunch option that both toddlers and adults will enjoy. Simply spread a thin layer of cheese on top of a whole wheat tortilla. Then, place another tortilla on top and heat in the microwave or on the stove until the cheese is melted. Slice into small triangles and serve with salsa or cut them into shapes using cookie cutters.
21. Whole wheat tortilla with parmesan cheese
Though this is a very simple and easy recipe, toddlers would love it. You can prepare a whole wheat tortilla in bulk and then refrigerate it. Make sure you don't store the tortilla for more than 4-5 days. Take one of the tortillas and spread shredded cheese on top of it evenly. If your toddler doesn't like parmesan cheese, you can even sprinkle oregano leaves as a substitute. Place another tortilla on top of it and cut the whole wrap into half lengthwise. And spread some fresh or store-bought sauce on both pieces and serve.
The Wrapped Up
Therefore, we've outlined 21 recipes that will provide your child with a variety of options to choose from. So they can try new foods without feeling overwhelmed or pressured by their peers who might be eating something different. The best thing about these ideas is that they're all healthy and easy to make.
This collection includes vegan dishes as well as meat-based options like chicken nuggets and tuna salad sandwiches. The majority of these recipes require no cooking skills at all, which makes them an ideal option if you work full time outside the home during the day. Some of the recipes are geared towards toddlers but many can be enjoyed by adults or older children as well. We hope you enjoy these ideas for healthy and easy toddler lunches to make in the afternoon or the night before. If you have a favorite lunch item that we missed, please let us know in the comments below.