Are you looking for some fast and easy recipes that your toddler will love? While it's always fun to get your kids involved while they cook, it not only helps your child learn some valuable life skills but also gives them something to bond with. When it comes to cooking, it is better not to let your child loose, you should always cook under their supervision. First, they let them help you, and then you can teach them some easy-to-make food recipes that your child can try for themself.
Some children are hesitant to eat vegetables, but if they include them while preparing a special dish with those vegetables, they will not worry at all. Let your child tell what ingredients should be included in certain things, it will be fun for them and they will start eating fruits and vegetables. But sometimes, it's tough to come up with ideas for quick and easy recipes that are also toddler-friendly. That's why we've put together a list of 15 delicious recipes that will please both you and your little one. From simple pasta dishes to savoury sandwiches or tomato soup, there's something here for everyone.
Best quick recipes for toddlers
If your child love to eat mini burgers to chocolate chips cookies then these recipes are so easy to make your child can create them all by themselves. But as a parent, you wish them to give some healthy choices and not junk food. Here are some quick and delicious recipes that will make your toddler eat healthy too. Mix veggies in their favorite meals, or offer them crunchy snacks during tea time. So look at below to find easy toddler recipes that you can prepare in minutes and they are:
1. Noodle with chicken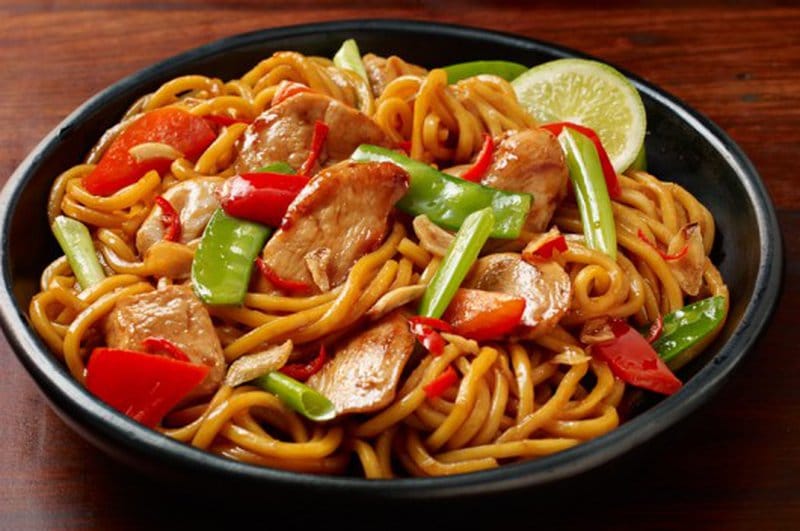 Noodles are the easiest food to cook for your child. It is easy to hold and can be rolled into a ball or just used as pieces of food. By adding frozen vegetables or chicken, you can make it more nutritious but keep it simple for your toddler's first taste of solo dining without any help from mommy & daddy.
Although healthy toddler meal ideas with veggies and meat are good for your child, you should avoid giving sweet dishes before the age of 2. You can also add some cheddar cheese and let your child roll or eat it. This easy meal idea for toddlers is great for busy moms and dads. Just 5 minutes of cooking time and you can give it to your child at dinner time while doing other chores in the kitchen. For making this recipe, you don't even need to cook the chicken or noodles. Just cut them into small pieces and let your child roll them up. Maybe, you can put some sauce on top of it for making it tastier.
2. Chicken and corn tacos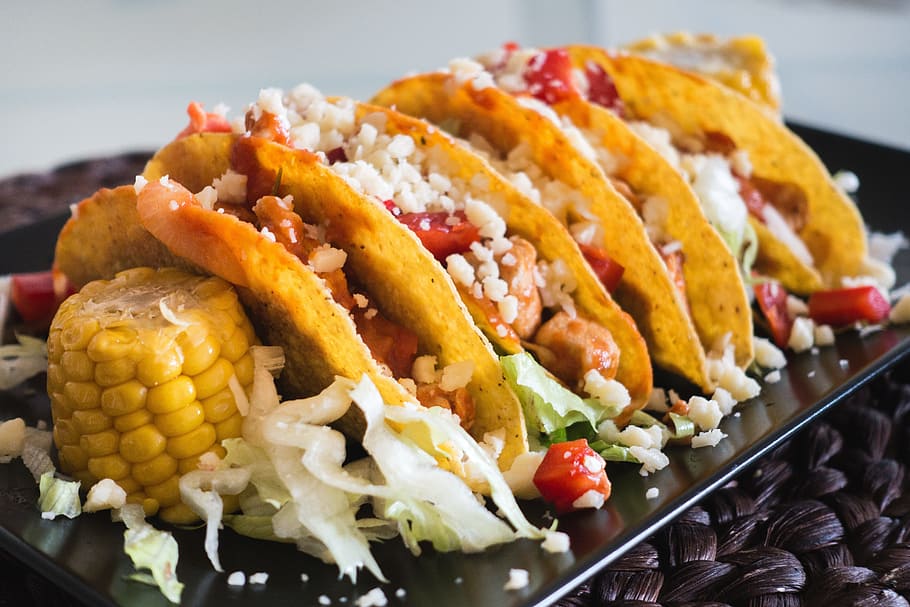 Chicken and corn tacos are another easy toddler recipe for eating solids. These easy toddler recipes can be made in just 15 minutes. Prepare the taco shells, beans and corn beforehand so that you can give them to your child within 10 minutes once they start crying for food. This food idea for toddlers works well with almost all the grain and vegetable combinations, so you can try something creative such as broccoli and cauliflower rice. For a fussy eater, you can also mix some avocado or sour cream for making it tastier. These quick toddler meals for dinner can be packed into lunch boxes or frozen for a day when you need to make your child eat something urgently.
3. Quick pasta and peas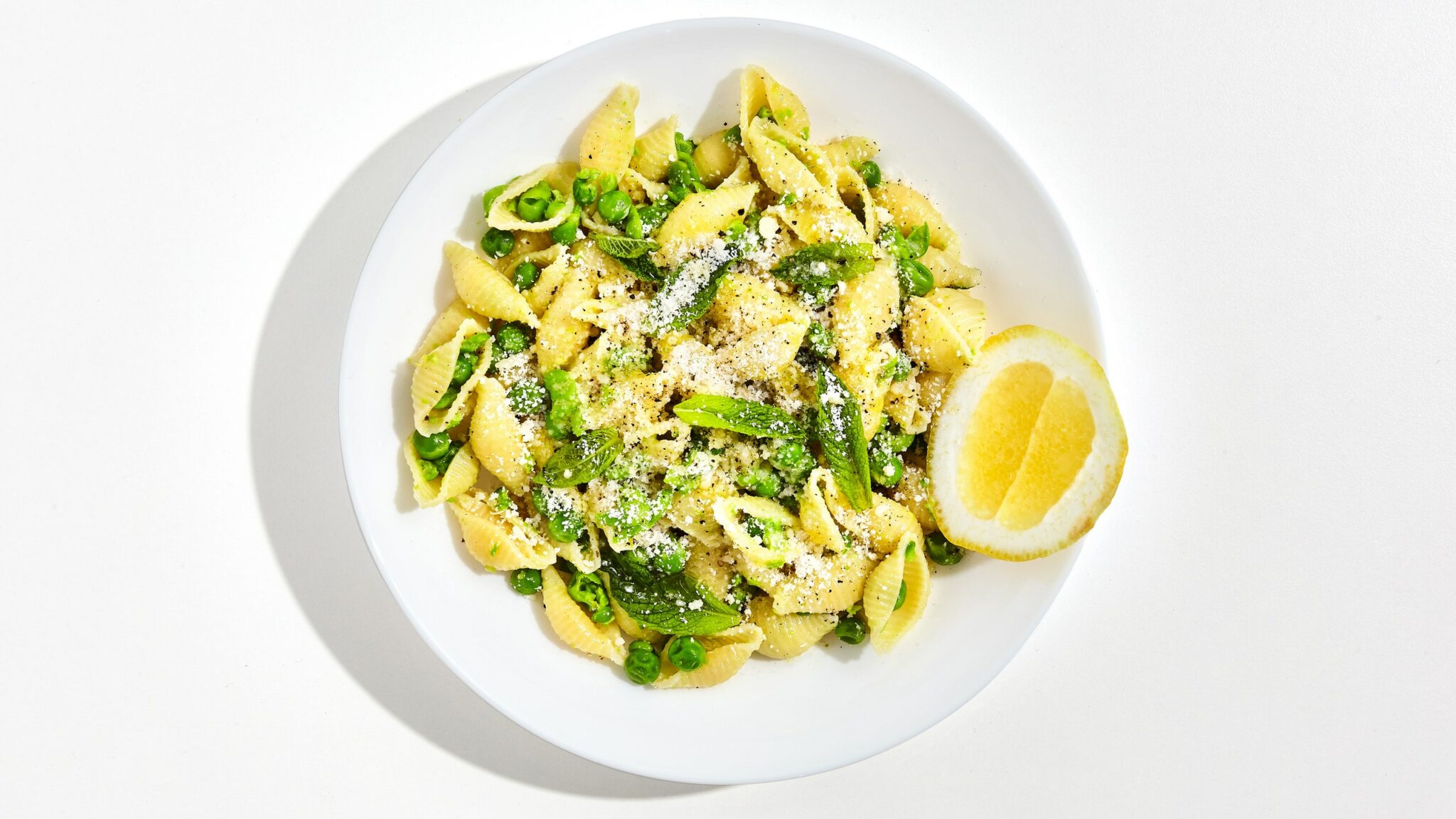 As well you can make a quick pasta dish for your child by adding frozen peas to it. This recipe doesn't even take 10 minutes and your toddler will be able to enjoy the meal with you as well. All you need is boiled noodles, peas and some mozzarella cheese. You can add some chicken or ham pieces as well if you like but it is optional. Just put the boiled noodles, peas and cheese in a blender or use a hand blender to blend them together. You can add some butter for making it tastier too. For picky eaters, this is a great recipe idea for toddlers as it makes a tasty & simple meal for your toddler. So, having this food fun is really beneficial for your toddler's healthy diet.
4. Carrot and Chutney sandwiches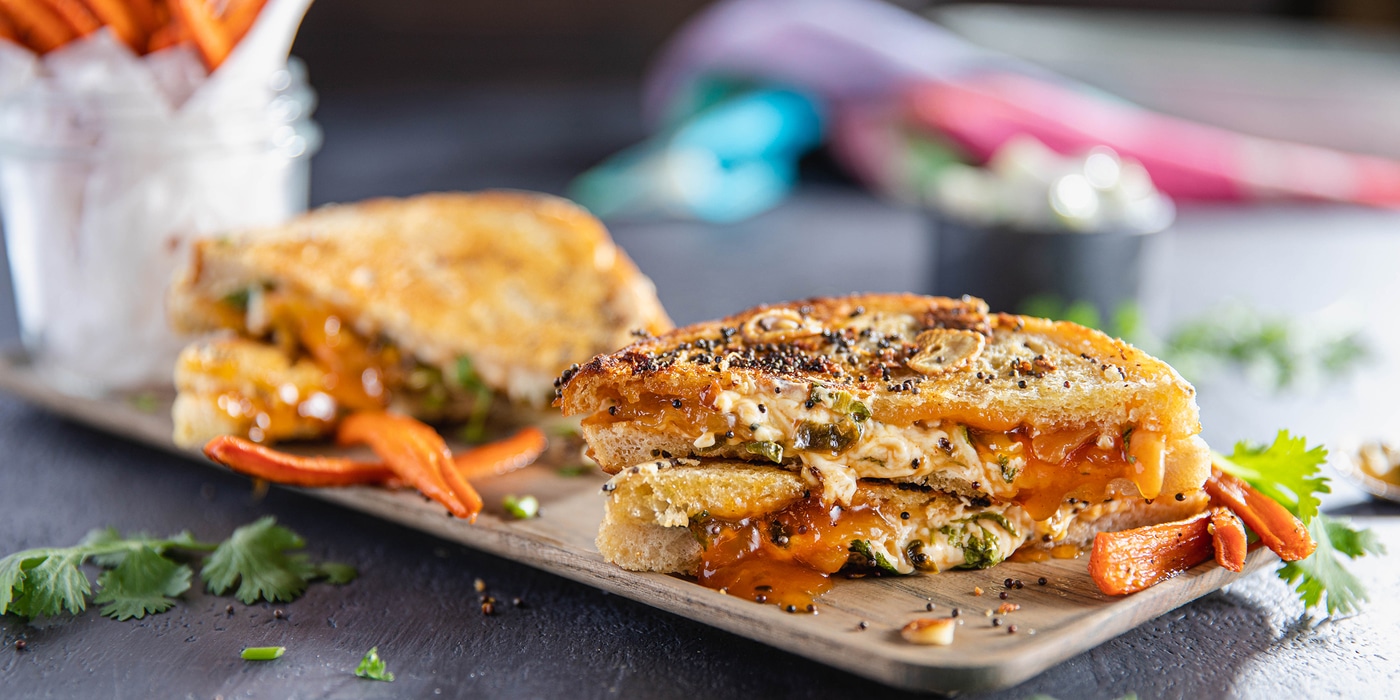 Carrots are loaded with nutrients and this recipe for toddlers is very simple to make. You can buy organic baby food from local stores or make it at home using a mixture of carrots, coriander seeds, ginger and green chilli. You can use any bread you like but some healthy options are brown bread or sourdough. Spread the chutney on two slices of bread and cut them into small triangles. Your child will have fun building the sandwich while you can get on with other jobs. If your child like soy sauce, you can put some on the sandwiches before serving. You can serve it with french fries or baby chips to this dish and make it tastier. It can be a quick snack or easy dinner time solutions recipe for kids.
5. Cheese Veggie Toast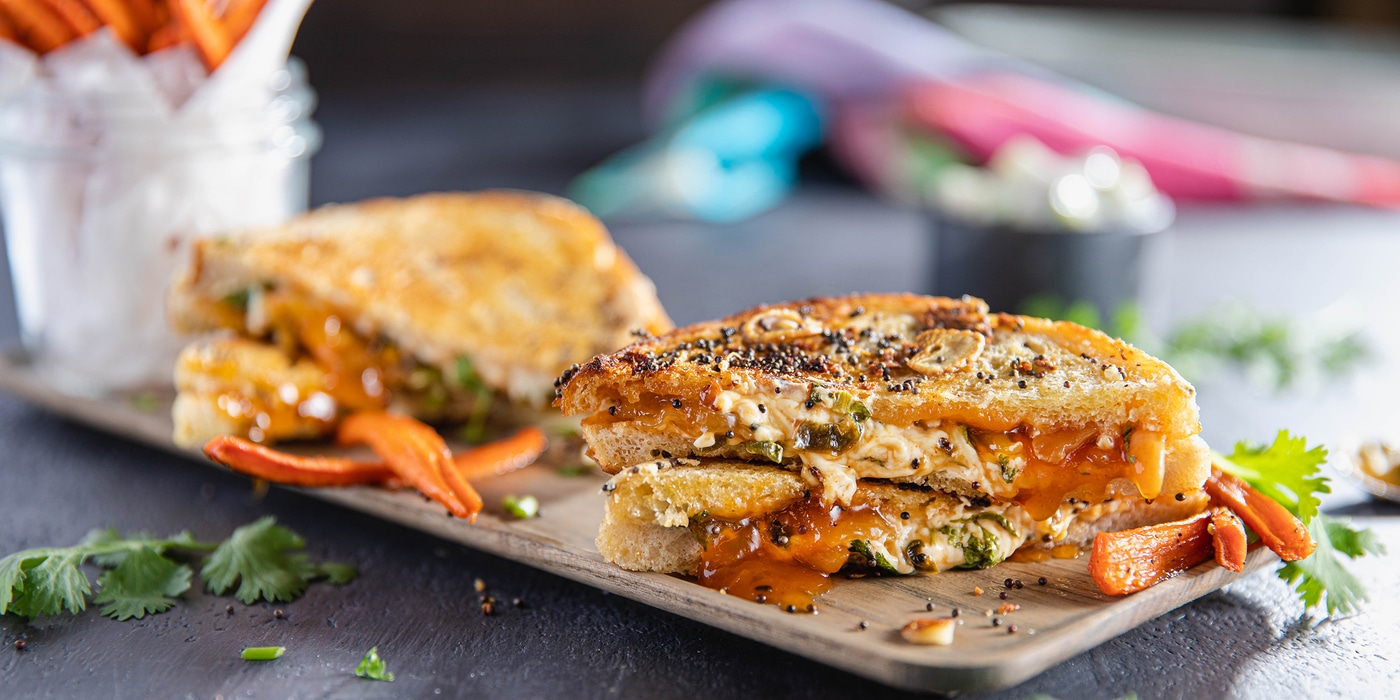 This is the perfect cheese recipe for parents who are looking for quick lunch recipes for toddlers. By adding shredded cheese to veggies, you can make them more nutritious and healthy for your child. This easy toddler meal idea with cheese is an excellent choice for busy mothers & fathers after school or at dinner time. It will only take 10-15 minutes from your cooking time and can be served with a small piece of fruit. Though you need to cut the toast into small pieces for your child, add veggies on top made by your choice, pour some cheese sauce over it and give it to your toddler. You may also try adding some other ingredients like mushrooms or broccoli if you want to make it more nutritious.
6. Cucumber Hummus wrap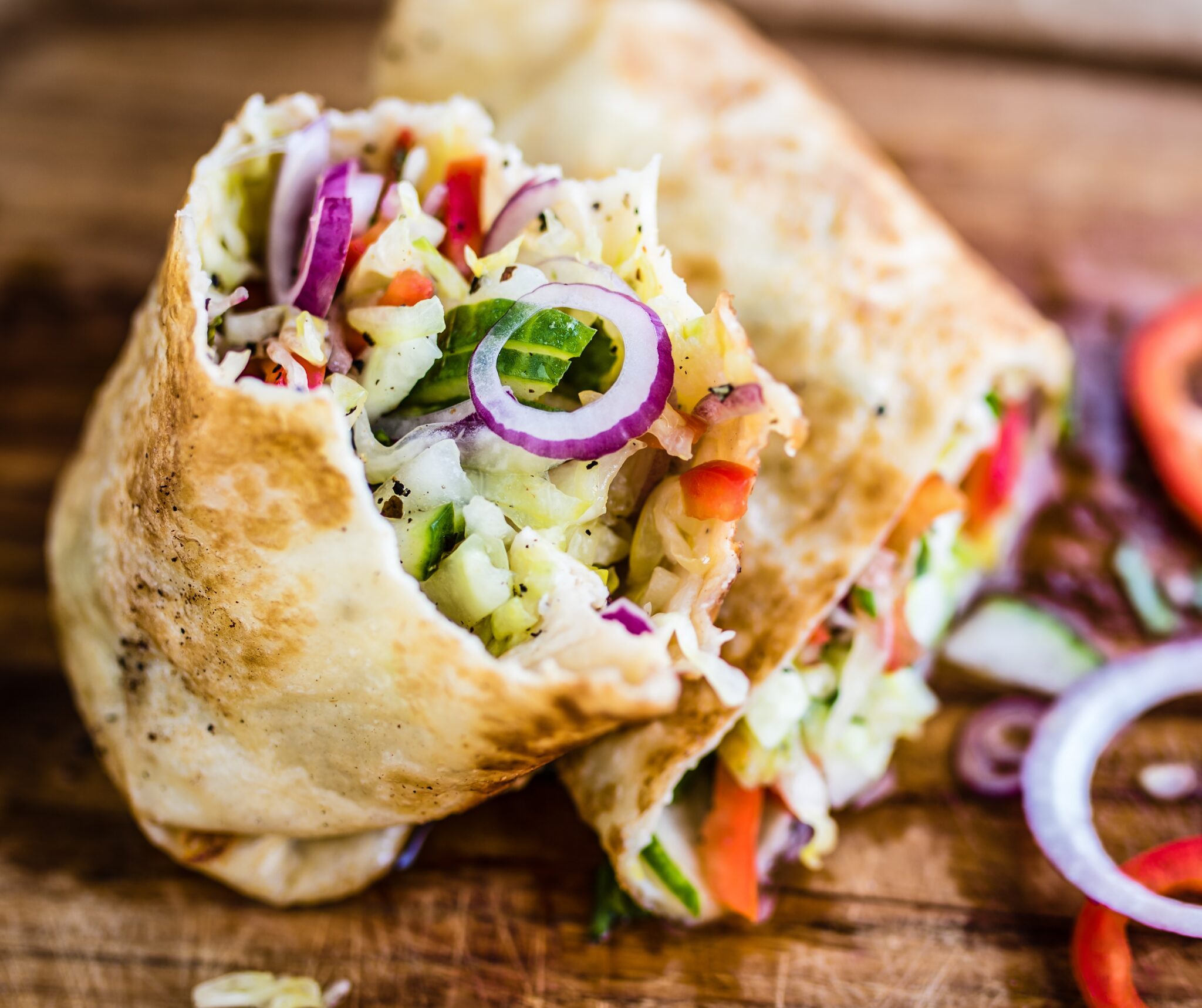 The cucumber hummus wrap is a healthy way to give your toddler a delicious meal. You just have to take a whole wheat tortilla and smear it with hummus, then pack in cucumber strips, carrots and whatever else your toddler enjoys. Cucumber Hummus wrap is an easy meal idea for your toddler and a great way to sneak in a few veggies too. Though to make food groups more appealing to your toddler, you can also add peas or finely chopped broccoli too. From prep time to a finished wrap should take about 10 minutes. Serve with yogurt and fresh fruit to make it a complete meal for your little one. These special meals are perfect for your kids' dinners, picnics, school lunches or even as a fun activity to do with your toddler.
7. Quick Yogurt parfait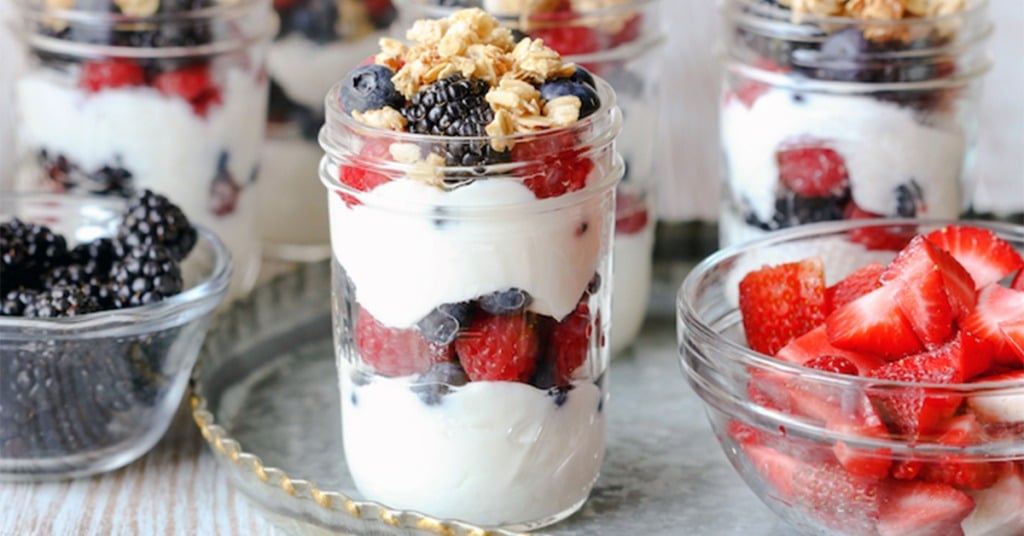 Though parfaits are usually served for dessert, you can also serve them for breakfast or snacks. For this recipe, all you need to do is layer yogurt and fruit in a jar, cup or an ice-cream cone. For your dinner time solutions, Yogurt parfait would be a perfect idea. For making yogurt parfait for toddlers, mix mango puree or strawberry puree with natural Greek yogurt. If you want to give them extra crunch, garnish it with chia seeds and the whole family can share this healthy dish. For pickiest eater, give them yogurt parfait in a cup or cone to make it more fun. So, break the monotony of your toddler's diet by introducing yogurt parfait.
8. Pasta with jarred tomato sauce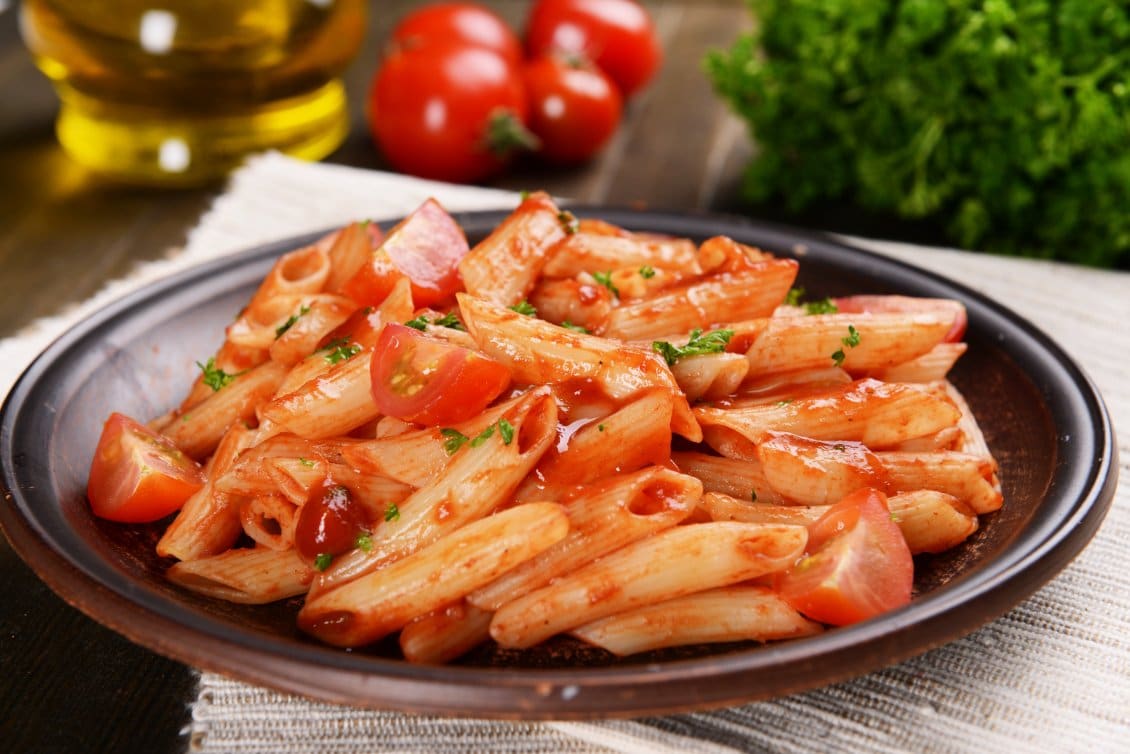 Kids love to eat pasta as it is soft and can be prepared in many ways. Boil desired amount of spaghetti or macaroni pasta until soft. For a change, you can try whole-wheat pasta as well. Drain the water completely and add tomato sauce from a jar to boiled pasta and mix it well. Your kid's favourite pasta is ready. For toddlers, you can skip the addition of spices like oregano or basil as they may not take it very well. You can also add shredded cheese to make your toddler feel more delighted. If your child doesn't like tomato pasta, you can try creamy sauce pasta instead.
9. Oatmeal banana pancakes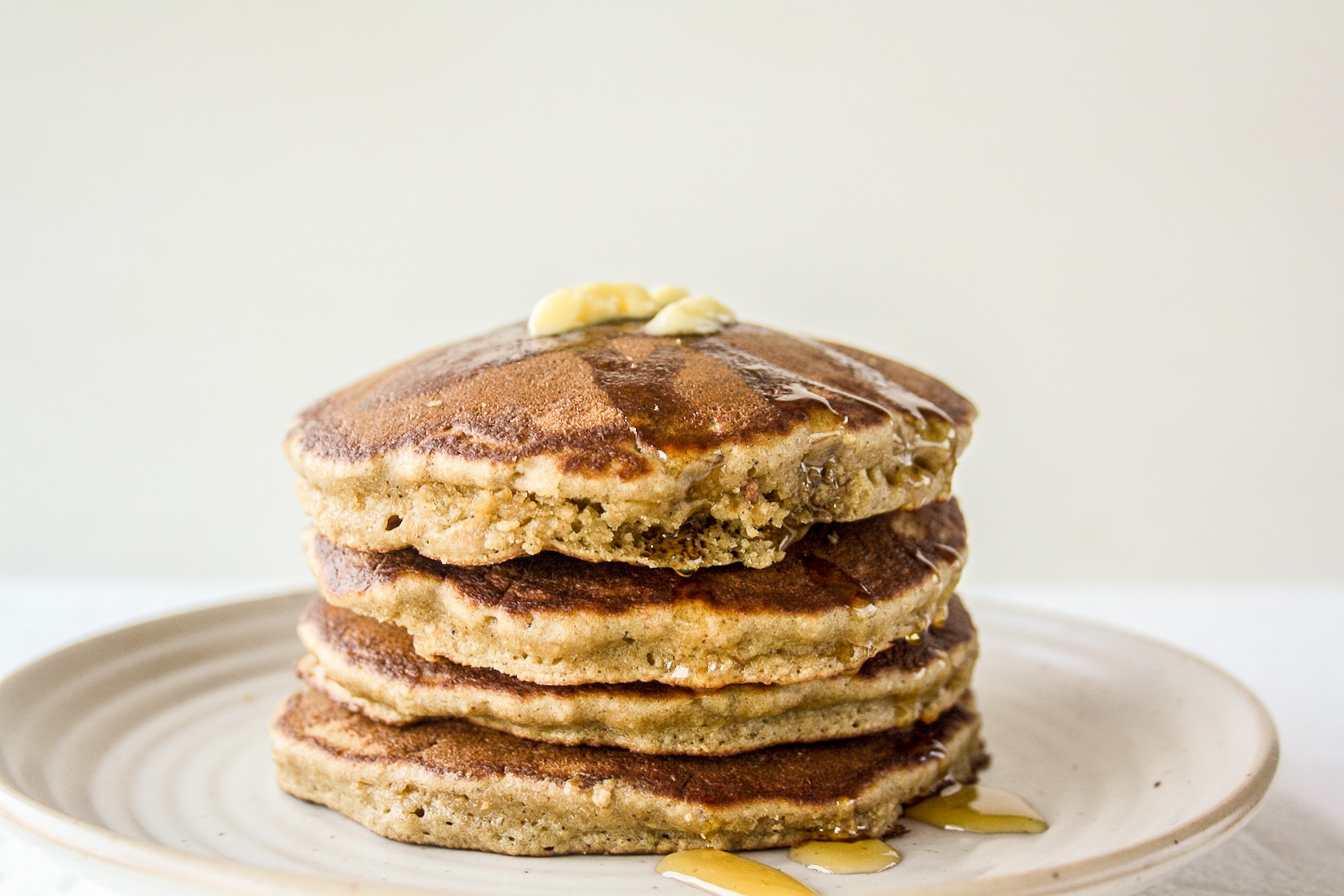 Oatmeal banana pancakes are easy to cook and provide vital nutrients that your kids need. Not only humans, but oatmeal is good for your pet too. For your breakfast, mix some boiled oats with mashed bananas and eggs to make it more filling. Oatmeal banana pancakes are healthy and nutritious for toddlers. To keep them warm you can pop them in the microwave for 30 seconds before serving them hot and add a few ingredients like cinnamon and vanilla extract. You can serve them with maple syrup or honey. Your toddler will love the nutritious value and taste of this dish. These toddler recipes are perfect for their health and can also help them remain active throughout the day. Banana pancakes are also a great source of fibre and potassium.
10. Easy Guacamole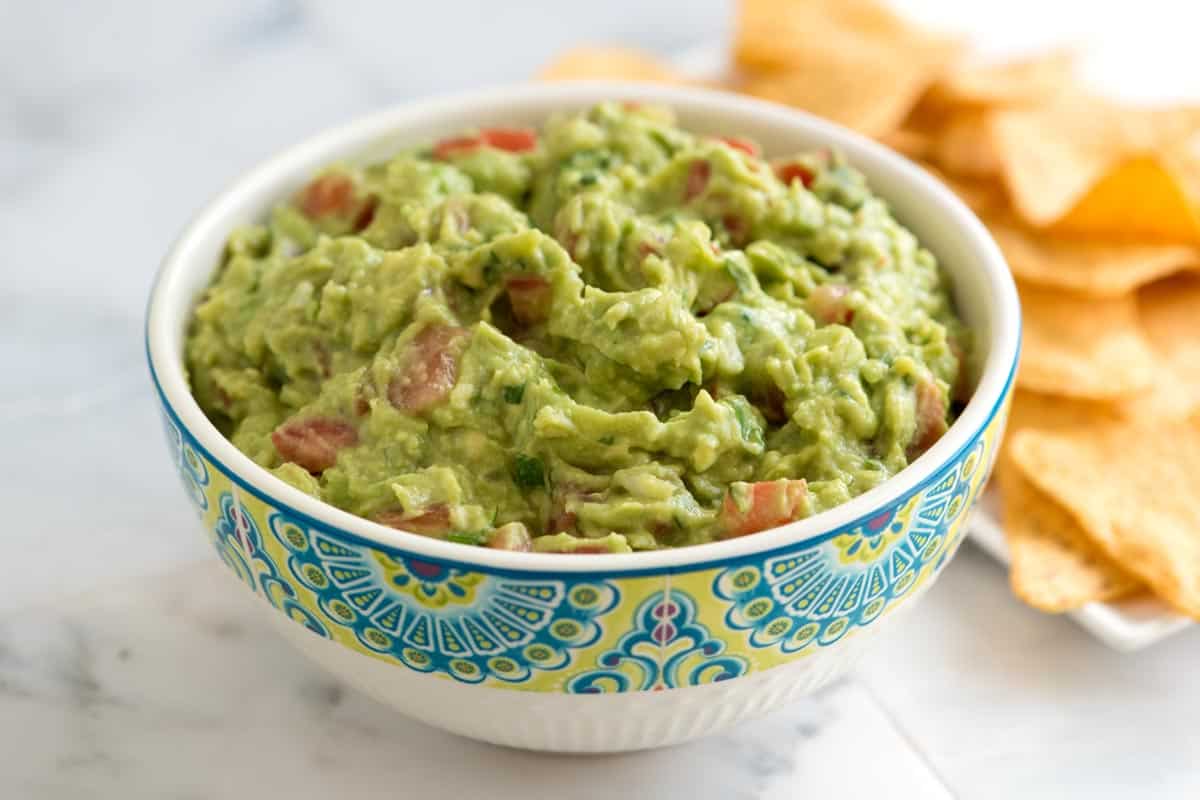 Easy guacamole is another quick dish you can make for your toddler. All you need is ripe avocado pulp, freshly squeezed lemon juice and chopped onions & tomatoes. Take some ripe avocados and mash them with a fork. Add salt, garlic powder, onion powder and cilantro to taste. For toddlers more inclined towards sweet things, add mashed banana or strawberries to make yummy guacamole. You can also serve it as a dip with veggies like carrots and celery sticks. This healthy dip can also be served with baked chips. Guacamole is a versatile dish that you can serve any time of the day. This can be your easy dinner time solutions and the dish will be ready in no time.
11. Veg grilled sandwiches with cheese quesadillas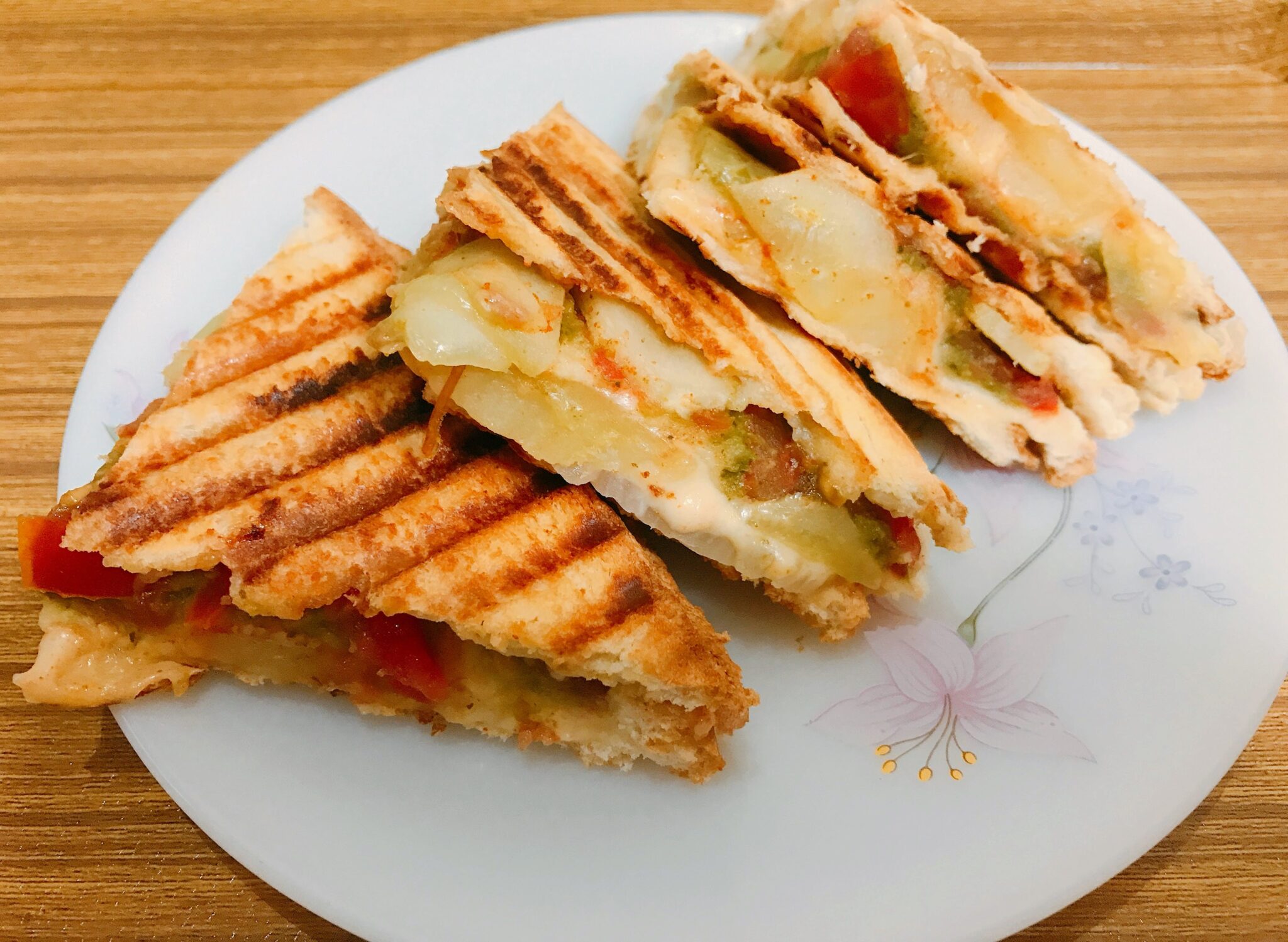 Kids love to eat grilled cheese sandwiches and cheese quesadillas. Make their favourite grilled cheese sandwich in a healthy way by applying pesto or red sauce on one slice of whole-wheat bread and adding veggies. Cover the other side with cheese slices. Grill the sandwich for five minutes till its crust turns light brown in color from both sides. Kids will love to have this yummy sandwich with tomato sauce. Similarly, you can also make a cheese quesadilla for your kids. All you need is to fold the tortillas and add grated cheddar cheese to the centre of it before cooking it on a flat pan or non-stick frying pan. Cook it from both sides till its crust turns brown in color. And cut the quesadilla into one-inch slices and serve it with green or tomato sauce.
12. Strawberry and cantaloupe yogurt pops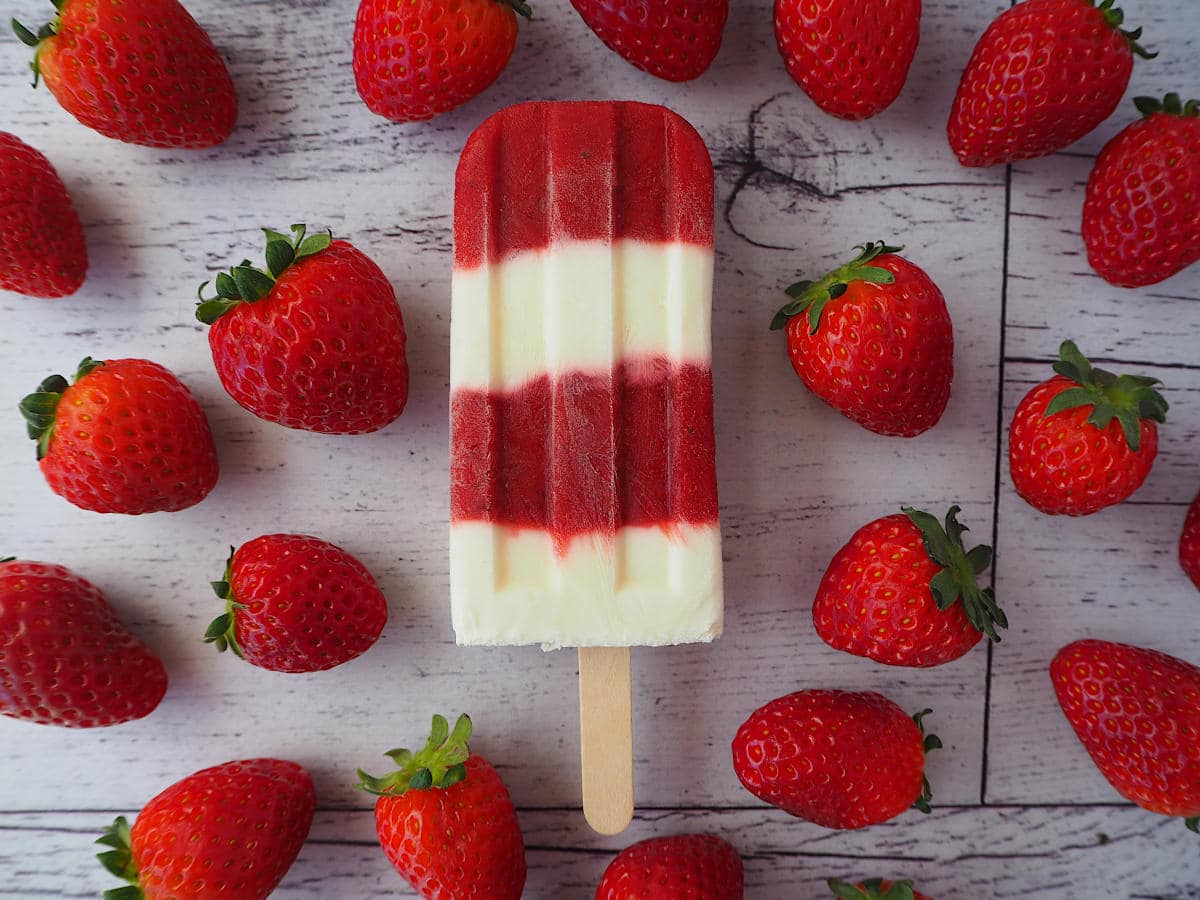 Toddlers who love to play with their food will surely go gaga over this. Just yogurt and fruit puree, mix them together and freeze. In the freezing process, it is imperative that you make small holes at the lollipop stick before inserting it into the popsicles mixture. This way toddlers can enjoy their summer treats without any of the risks of choking. To make these toddler recipes a little more healthy you can give your child a fruit puree of his or her choice. For example, strawberry and cantaloupe yogurt pops are a delightful snack for your toddler as well as the whole family. As well all the ingredients are readily available in the kitchen. And these pops would be a great idea for kids dinners and snacks.
13. Easy sheet pan chicken nachos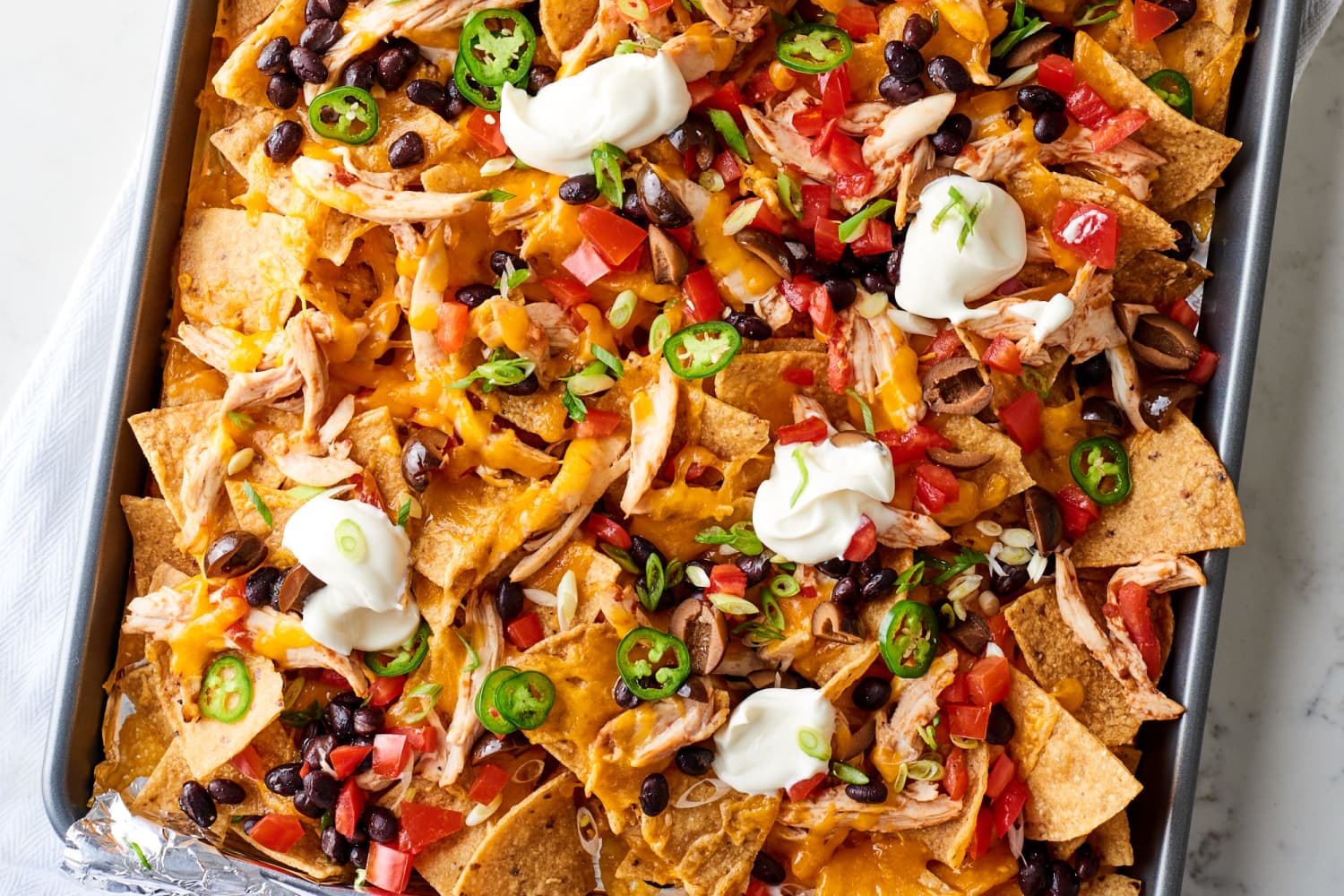 Though you can replace chicken with fish or beans to make this recipe vegan. Cut the tortilla into triangles and arrange them on a baking sheet lined with parchment paper. Spray some cooking oil and bake them in a preheated oven for 15 minutes, turning over at least once after 10 minutes. They will come out crispier if you leave them in the oven for longer, but make sure to keep an eye on them. Meanwhile, you can prepare chicken, season some boneless skinless chicken breast with salt and pepper. Place in a pan over medium heat with some oil or butter along with garlic powder, chilli powder and red pepper flakes. Cook till they are no longer pink in the middle. For toddlers, you can chop chicken into smaller pieces and arrange it on top of baked tortilla chips. Add some sour cream and cheese sauce if your kid likes to dip the chips in this combo.
14. 2 Minute Cheese Quesadillas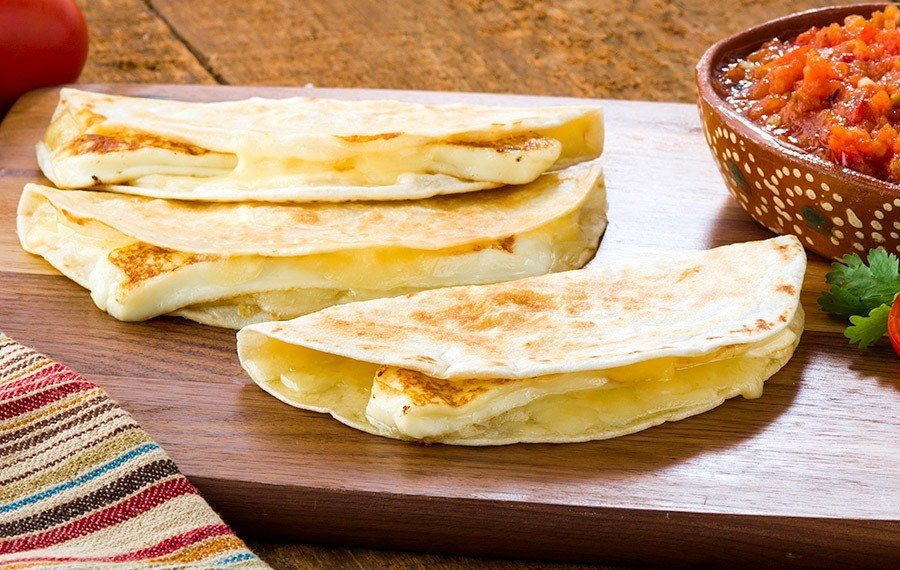 For busy moms, a 2-minute cheese quesadilla is an ideal recipe. To make this dish, you just need to spread some shredded cheese on a tortilla and cook it on a pan until the edges are crispy. While making quesadillas for toddlers, ensure that you don't add too many spices or ingredients so that they eat them happily. All you need to do is cut the quesadillas into triangles and serve them with green chutney or tomato salsa. If you want to add grilled cheese quesadillas in a sandwich maker, then it will come out tastier than ever. For your kids' dinners, give them cheesy quesadillas and rest assured, they will eat them happily.
15. Sour cream chicken Enchiladas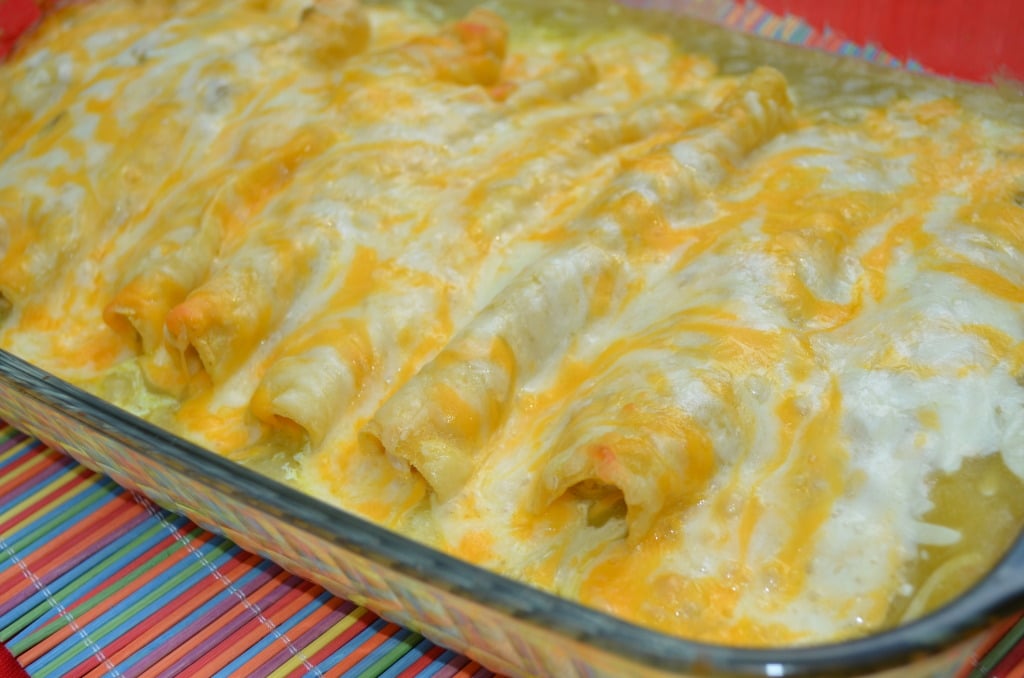 For making these quick and easy recipes for toddlers, you will need 10 minutes. And not just that, it is a perfect recipe for busy nights or days as well. For toddlers, all you have to do is take a package of shredded chicken from the store and sour cream from your fridge. After heating the mixture in a pan, roll them in corn tortillas and add some cheddar cheese. Then serve it with sour cream on top, salsa and lime wedges on the side it is that simple. And you can also add some hidden veg to the mixture if you want. Sour cream chicken enchiladas are perfect for your toddler's lunch or dinner.
The Bottom Line
Therefore, what's most important is that your toddler enjoys the meal and eats everything on their plate. But it can be helpful to offer a healthy variety of foods in order to keep them interested and growing strong. Remember, you don't have to get all of these dishes in one night. You could offer the fluffy banana pancakes for breakfast and cucumber hummus wrap for lunch while your toddler enjoys spaghetti and meatballs at dinner. As well the flexibility is key when it comes to creating easy recipes for toddlers, so feel free to go with what you and your toddler like to eat. We hope you found this list of 15 toddler-friendly recipes helpful. If your little one is a picky eater or food doesn't seem to stay down, try out some of our tips for easy meals that are healthy and delicious too. If there was anything you learned from this blog post, we would love to hear your feedback in the comment section below.