Do you have any favorite childhood memory with your family? Family is often regarded as an essential thing in one's life. Families come in all shapes and sizes, but they hold a unique place in our hearts no matter what. In this blog, we've shared common favorite childhood memories that every child shares with their family. It could be anything from a childhood camping trip to your parents' surprise with tickets to see your favorite band. So, scroll down to know more!
Family is one of the most important things in life, and our family memories are some of the most cherished moments that we have. There are some special moments that we share with our parents, grandparents, and siblings which will stay with us forever. As well, family not only provides us with love and support but also teaches us valuable life lessons.
Some of our favorite family memories may include spending time together at the beach or park, going on family vacations, celebrating holidays and birthdays, or simply spending time chatting and laughing together at home. What distinguished these childhood memories was that they required time, attention, and energy from our parents. These are the same qualities with which your children will identify as they grow up. In this blog, we've compiled the best childhood memories everyone experienced with their family.
9 Childhood Memories Involving Family
Though family life has changed drastically over the years, one thing remains the same: families provide love, support, and a sense of community. Family favorite memories always seem to center around holidays and celebrations. But, there are other, more everyday moments that are just as special. It could be of a time spent together with mom and making homemade ice cream together. Whatever the memory may be, it is sure to bring a smile to your face and fill you with warmth and happiness. The below list contains 9 of our favorite childhood memories involving the family, and they are: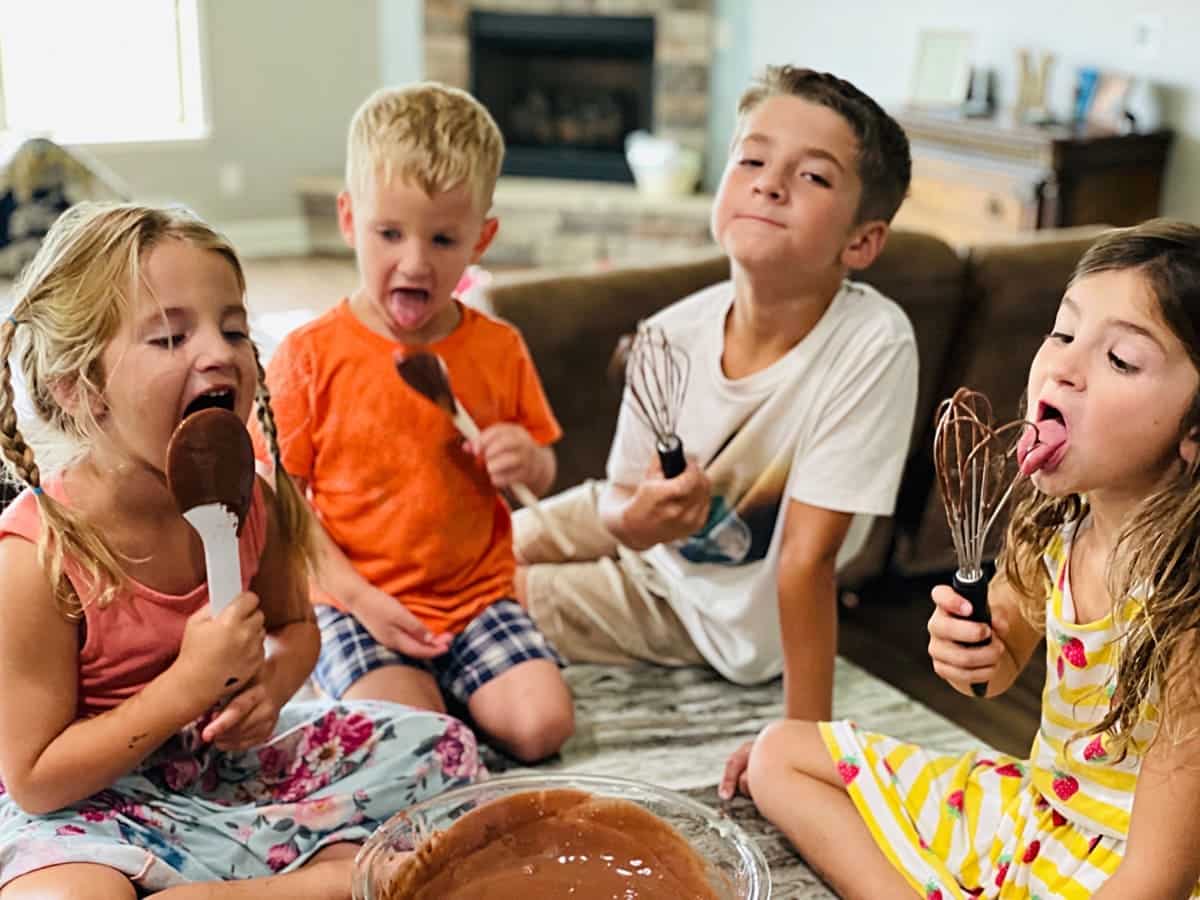 Bedtime Stories
For many of us, bedtime stories were a cherished part of our childhood. We would snuggle up in bed with our parents or grandparents and listen to them read us a story. These stories would transport us to faraway lands and introduce us to new and exciting characters. We would often beg for "just one more" story before finally falling asleep. However, this is the earliest childhood memory of many people. Bedtime stories are a great way to bond with your child and create lasting memories.
Family Game Nights
This is another great way to spend quality time with your family and make some amazing memories. Family game nights are a fun way to get everyone involved and laughing. It's a chance to take a break from reality and just have some good old-fashioned fun. There are so many different games to choose from, so everyone can find something they enjoy. And, if you're competitive, it's a great way to show your family who's the boss. But, be warned, family game nights can get pretty intense. However, no matter what playing games together is a great way to create lasting memories that the whole family can cherish.
Family dinners
In many families, dinnertime is a sacred time where everyone comes together to share their day, enjoy a meal, and bond as a family. It's a time when we can put away all of our electronic devices and really connect with one another. This is a special memory everyone could have with their own children in the future. It would be even more special if we could cook dinner together. This is the moment where families usually catch up on each other's lives and discuss current events. However, this is one of the common family days where we might argue about politics or the latest celebrity gossip. But, at the end of the day, we always remember how much we love and care for one another. It would be a great bonding experience for everyone involved.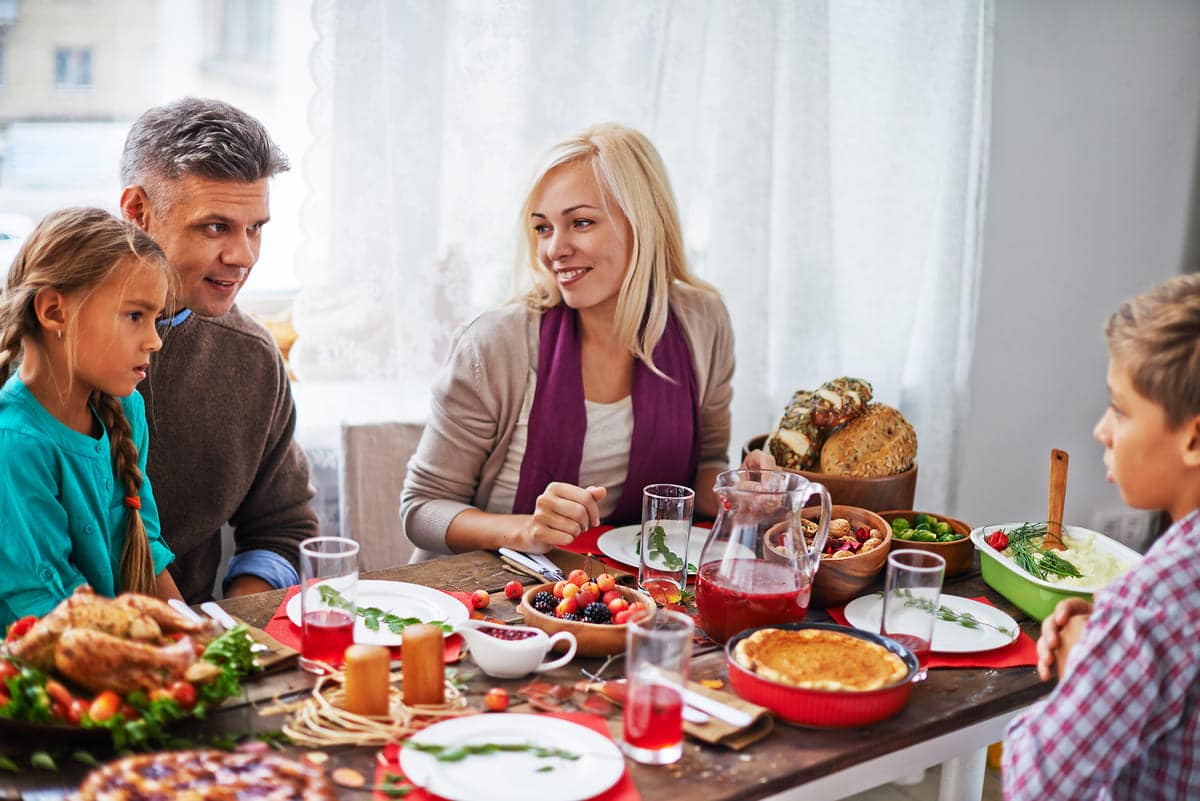 Family Holidays
We all have wonderful memories of holidays spent with our families. Whether it's decorating the Christmas tree together, carving pumpkins on Halloween, or going on Easter egg hunts, these memories always seem to bring a smile to our faces. With the extended family often getting together for holiday celebrations, there's always plenty of food, laughter, and love to go around. It would be the best occasion to follow some family traditions that have been passed down for future generations. The fond memories made during these times are sure to last a lifetime.
Birthdays
Every year, we get to celebrate the day we were born and our families are usually there to help us celebrate. They are the ones who were there for us from the very beginning and have stuck by our side through thick and thin. They help make our birthdays special by throwing us parties, taking us out to dinner, or simply singing "Happy Birthday" to us. These memories always remind us of how loved we are and how grateful we should be for our families. On the other hand, sometimes our birthday celebrations can be a little bit chaotic, especially if we have a lot of family members. But, at the end of the day, we always appreciate the effort they put in to make our day special.
First day of school
The first day of school is a big milestone for both parents and children. It's a time when we as parents get to see our children off to start their educational journey. And, it's also a time when our children get to meet their new classmates and teachers. We can still remember the excitement and nerves we felt on our first day of school. It's a memory that we will always cherish and look back on fondly. Moreover, when our parents came to pick us up after school, it was the best feeling in the world. As well as getting a hug and kiss from our mom or dad, we also got to hear all about their day.
Going on trips together
Some of the best memories are often made when we go on trips with our families. These could be day trips to the beach or longer vacations to Walt Disney World. No matter where the trip may be, it's always special because we get to spend quality time together and create new memories. Going on road trips can also be a lot of fun, especially if we play car games or listen to audiobooks together. However, these are a few moments that we would want to remember and keep in our hearts forever.
Losing a tooth
For most of us, losing a tooth is a rite of passage that happens during childhood. It's always such an exciting event because we can't wait to see what the Tooth Fairy will bring us. We might even get a little boost in confidence as we show off our new gap-toothed smile to the world. It's always a special moment when our families are there to share in our excitement. They might even have their own stories about losing teeth to share with us. However, when the parents show affection towards their children in such moments, the kids feel very special and loved.
Fight with siblings
Though they may try our patience at times, our siblings are some of the most important people in our lives. We may not always see eye to eye with them, but we always know that they have our backs. Many fond memories are made when we're fighting with our siblings. It could be something as simple as arguing over who gets the last piece of cake or who gets to sit in the front seat of the car. Though these fights may seem trivial at the time, they're often some of our most cherished memories. They remind us that, no matter what, our siblings will always be there for us.
The Last Word
As a result, family is always an important component of our lives, and we should treasure every moment spent with them. From making good memories to being there for one another during tough times, families provide an essential support system that helps us navigate life's challenges. Moreover, family is also a great source of love and laughter, two things that are essential for a happy and fulfilling life. So, if you haven't already, take some time to appreciate your family today. We hope you enjoyed reading this article and that it brought back some happy memories of your own. What is your favorite memory involving your family? Share it with us in the comments below!