Stylish, fashionable shoes will only fulfill their task and complement the image favorably when they are in harmony with the clothes. There are many classic options for color combinations, but even from established rules there are exceptions.
Many, being in captivity of stereotypes or for reasons of practicality, choose only black, brown, gray or white shoes. How monotonous and, at times, boring! Siren Shoes collection offers you a wide range of colors – check it out!
The color of clothes and shoes, sometimes in the most atypical combinations, can create a rather unexpected, interesting image. So – to cheer up and emphasize your uniqueness.
Before doing fashion experiments, let's start with basic knowledge and consider the classic rules for combining the color of clothes and shoes:
the color of the shoes should be close to the main color of the outfit (that is, the color that is more). At the same time, accessories and a bag are matched to the second or third color in the ensemble;
matching shoes to tights or trousers will help visually lengthen the legs;
it is better if the shade of the shoes is somewhat darker than the outfit, otherwise, the attention of others will be first of all directed to your shoes, and only then to you;
black shoes "burden down" clothes of light, pastel colors. Shades of tin, bronze, copper will look more harmonious;
silver shoes look good with cool colors of clothes, and golden shoes with warm colors. The ideal shade is pewter (warm silver), it is perfectly compatible with most colors.
Consider the most common shoe tones and their most acceptable combinations with the color of clothing.
Black color – is considered the most popular and versatile for shoes. Elegant and stylish black shoes are most successfully combined with white, yellow, red, orange, light green and pink.
Stylists do not recommend wearing the rather popular brown color of shoes with black clothes and even jeans. Best of all, it will complement the ensemble of red, orange, green, yellow and beige shades.
White shoes go well with nautical-style clothes. It provides festivity and is combined with all light shades, as well as bright colors. However, owners of a rather large foot size should think twice, because white will make the foot even more noticeable.
Very fashionable and elegant, beige or cream shoes are perfect for white clothes or an ensemble of light tones of any color. Ballet shoes and shoes of the color closest to skin color are recommended by stylists to have in every woman's wardrobe.
Sand or camel color – universal for summer shoes. The most winning combinations are with blue, blue, light brown, white suits.
Red shoes are a great way to draw attention to slender legs and put a bright accent in the image. The classic combination is with clothes in white, black, gray, blue and green shades.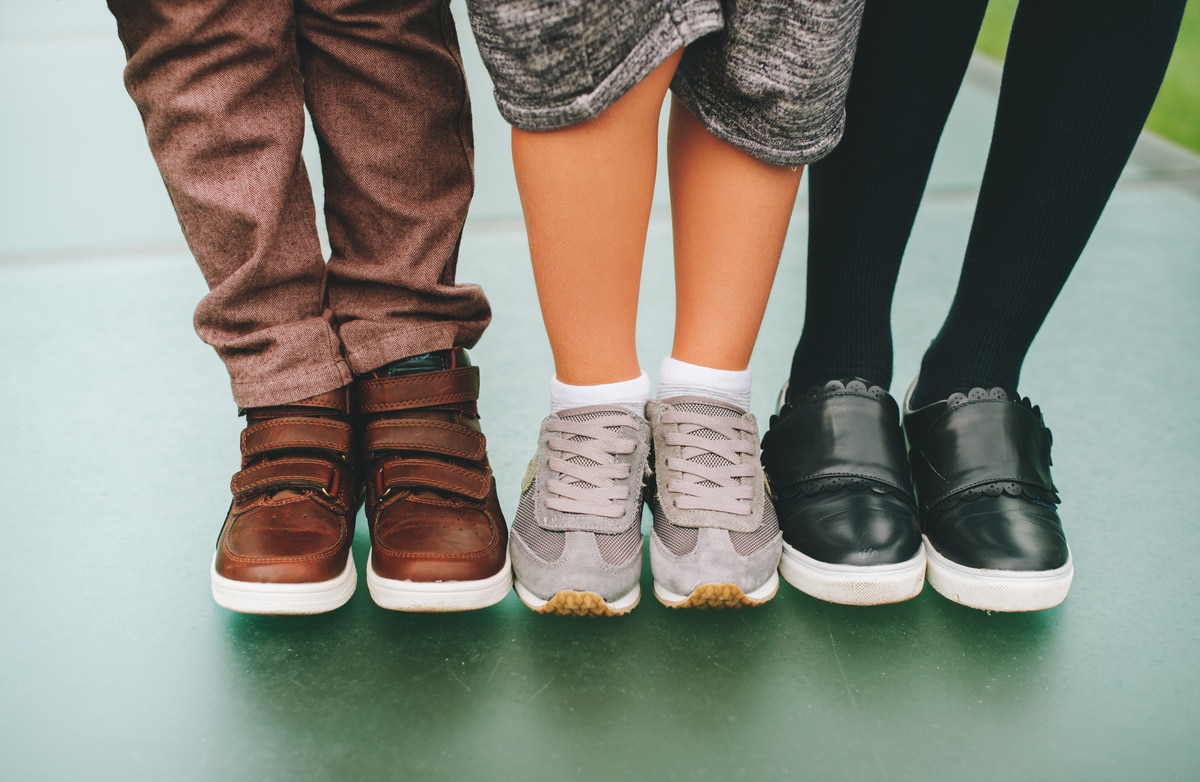 Add pink shoes to the image of romance and lightness. Best of all, it will complement the ensemble of white, gray, brown, blue and turquoise shades.
A positive orange pair will wonderfully set off an outfit in purple, azure blue and light blue. Also looks good with white, black, gray and brown.
Lemon yellow shoes go great with cherry, burgundy, red and black. Saturated yellow will emphasize the clothes of blue, purple, gray and blue tones.
The right shade from dark blue to blue, goes well with brown, white, beige, and gray colors. In addition, cool blue shoes will go well with warm tones of clothing, such as red, yellow and orange.
A stylish turquoise hue will look good with an outfit of cream, cherry, dark pink, brown, and purple.
Green shoes are competently combined with warm shades of yellow, orange, golden. It also goes well with cream, white, gray and brown.
A light green couple is not so versatile, but this is its charm and festive character. We recommend combining it with soft shades of red, white, gray, brown, dark blue.
The sophisticated lilac shade of the shoes will certainly become the highlight of the image. It is better to combine with white, gray, yellow, as well as pink, orange and dark purple shades.
In addition to the basic advice of stylists, the combination of the color of clothes and shoes is subject to the rules of appropriateness. We are talking about a business dress code or a dress code for official events. Keep this in mind when choosing the image and color of clothes and shoes.
The bottom line
Of course, having shoes of all kinds of colors in your wardrobe for every occasion is the dream of most girls. This is not always realistic, so the selection of the next pair should still be taken carefully. Think if it combines with your existing wardrobe. Or, which also happens, the copy is so incomparable that it requires the additional acquisition of one or another element of the ensemble.
Don't be afraid to experiment! Bold images will distinguish you from the crowd, betray confidence and positivity. Use our advice and go for it!