A variety of options are available in the market for making your young one looks smart. However, while selecting baby dresses, it's essential to keep safety, comfort and convenience in mind. In addition to this, we will read the other factors to be considered for purchasing the best product for your baby in this article.
9 points to be remembered while purchasing baby dresses
Selecting baby dresses that make them look attractive is a big issue. Isn't so? So, here are some tips for selecting a new dress for your little one. If these tips are considered, I bet you will succeed in your task.
1. Fabric: Imagine a cute baby boy or girl has joined your family. What will be your first responsibility? Yes, to buy some expensive clothes to add some stars to his cuteness. However, sometimes those expensive clothes become a reason for skin irritations for your baby.
If we talk about newborn babies, they have very sensitive skin. So, a majority of parents like to go for cotton clothes. Similar to cotton, the other best alternative is to try fabrics. They have natural and good properties for baby clothes. Remember, never go for bright colours because they contain fluorescent agents.
It is also suggested to avoid clothes made from nylon because they are the major reason for skin sensitivity.
2. Security: No matter how busy you are, never ignore this factor. Every year thousands of baby dresses are recalled because they fail to meet the safety standards.
In the case of baby dresses, avoid clothes with decorations like buttons, bows, ribbons etc. If going for such dresses, then make sure they are tightly attached.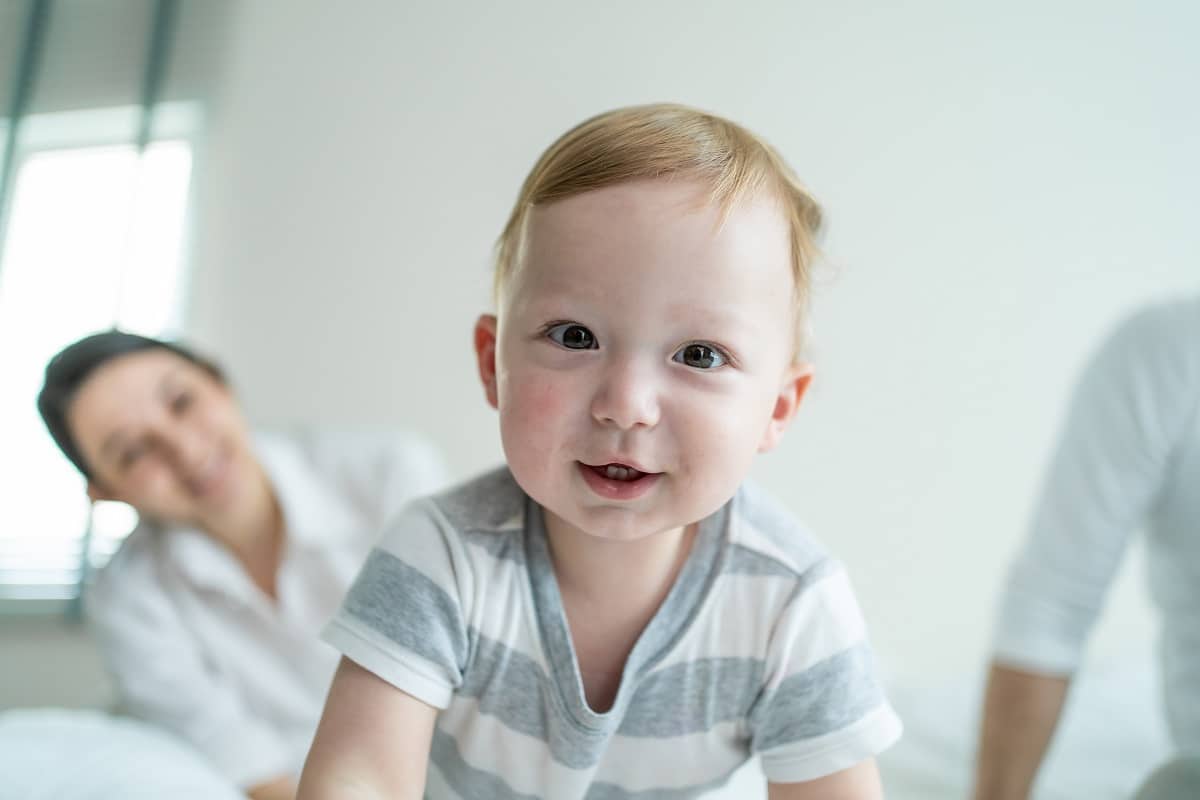 3. Size: While selecting baby dresses, the size of your baby means a lot. This is because exchanging the product besides time also wastes your efforts. As babies grow so fast, please make your selection by keeping their growth rate in mind.
If you are unsure about the size, it is advisable to go for a bigger size. If you brought him with you, try the dresses to make sure they are easy to snap on and off.
4. Style and functionality: Functionality is also to be considered when you select baby dresses. Let me break it for you, as a newborn child spends most of his day sleeping, so go for comfortable dresses like a gown or baby footies.
5. Cost: Purchasing expensive and unique dresses for their baby is the dream of every parent. However, there is no sense in spending a large amount of money on dresses that your child will wear rarely. One or two sets of fancy party wear dresses are enough. Similarly, buy dresses for your newborn child in limit because they grow faster.
On the same token, purchasing an expensive dress doesn't mean it is safe and comfortable. So, before purchasing the dress, compare the cost and quality that whether that dress deserves that cost or not.
6. Season: If this factor is ignored, all your money and efforts will go in vain. So, make a plan what your baby will wear in that season before going to market.
7. Hygiene is the priority: It is good to select entirely hygienic clothes for your baby because they have a weak immunity system. Clothes made from a material unaffected by harmful chemicals such as ammonia and bleaches are to be preferred.
8. Go for washable clothes: Never purchase clothes that look great but are impractical. They are clothes that are not washable.
Wisely read the tag and make sure whatever dress you selected for your baby can be washable by hands or machine.
9. Keep it simple: Simplicity is better than fancy clothes. This thinking can save you from purchasing an uncomfortable dress for your baby. If you are confused after reading all these tips, then here are some options you can buy for your baby. The dresses are simple, popular and are best for different occasions.
Wide necked t-shirts are in great demand these days. Besides removing the possibility of the neck being too small, they protect your child from feeling itchy in the neck area. Similarly, clothes with loose sleeves are also a better option. Your child can wear such clothes in both the season's summer and winter. Babies do not like clothes with tight sleeves because they are uncomfortable.
I hope the discussed tips will reduce some of your stress about selecting baby dresses?
The bottom line
After reading this article, now you are all set for selecting baby dresses. Am I right? However, besides the above-discussed points, focus on the latest trends and which colour suits your baby. In addition to this, whether you go online or offline, select a trusted manufacturer for purchasing the quality product for your baby.