Children's health is very important, and finding the right doctor to care for your child is a top priority for many parents. Pediatricians are doctors who focus on the health of children from birth to young adulthood. As well pediatricians specialize in dealing with children's diseases that are more common among kids, such as the flu or chickenpox.
Before the baby's arrival, it's important for new parents to choose a pediatrician they feel comfortable with and who they can trust to provide the best possible care for their child. Generally, according to the American Academy of Pediatrics, you should start looking for a pediatrician when you're about six weeks pregnant. If you already have children and are happy with your current child's doctor, he or she may be able to continue seeing your new baby as well. But if you're new to the area, or are looking for a change, here are some details on how to find the best pediatrician for your baby.
How do choose a child's pediatrician?
Pediatricians are medical doctors who have completed additional training in the care of infants, children, and adolescents. They are specially trained to meet the unique physical, mental and emotional needs of each child, from birth through adolescence. There are several factors to consider when choosing a paediatrician for your child, including:
Check their credentials: The first step is to make sure the pediatrician you are considering is board certified by the American Board of Pediatrics (ABP). The ABP is the only board that offers certification specifically for pediatricians. Board certification requires completion of an accredited residency program in pediatrics, passing a rigorous exam, and maintaining up-to-date knowledge in the field through continued education. However, health concerns about your child can arise at any time. You may want to consider a pediatrician who is also certified in pediatric emergency medicine for after-weekend hours care or urgent situations.
Location: You will want to choose a pediatrician who is conveniently located near your home or work. This will make it easier to get to appointments and will be less disruptive to your schedule. Though you may have to travel further for specialty care, it is important to consider how easy it will be to get to your pediatrician's office for routine check-ups and vaccinations. If doctor's office location convenient for you, check to see if they offer extended hours or weekend appointments to make it even easier to get the care your child needs.
Office hours: Pediatricians typically have daytime office hours during the week, but some also offer evening or weekend hours. You will want to choose a pediatrician with office hours that are convenient for you. If you work during the day, you may want to choose a pediatrician with office hours convenient as per your need. You will also want to consider how long the pediatrician's office hours are. Some pediatricians have extended hours, while others close their offices early on certain days.
Accepted insurance plans: Before you choose a pediatrician, you will want to make sure that they accept your insurance plan. You can usually find this information on the pediatrician's website or by calling their office. If you do not have insurance, you will want to ask about the fees for office visits and other services.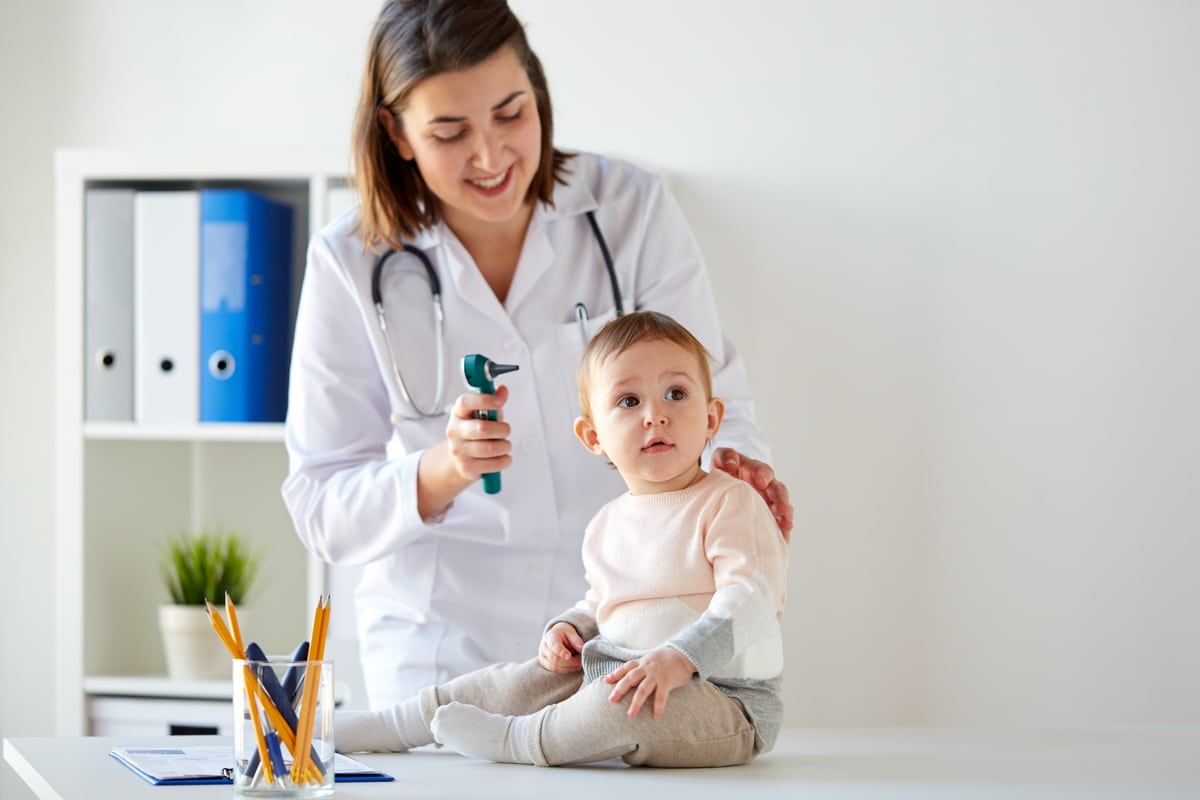 What to expect during an appointment?
Though every pediatrician's office is different, there are some things you can expect during a routine appointment. The pediatrician will usually take a complete medical history and perform a physical exam. They may also order lab tests or immunizations. The length of the appointment will depend on the reason for your visit.
Why is it important to choose pediatricians?
It is very important to choose the right paediatrician for your baby as they will be responsible for their health and well-being. Paediatricians are trained to deal with the specific health needs of babies and children, so it is important that you find one that you feel comfortable with and who you can trust.
However, physician assistants (PAs) and nurse practitioners (NPs) can also provide primary care services to children, so you may want to consider these health care providers as well. In a pediatric hospital visits, PAs and NPs work together with the supervising physician to provide care.
Additionally, the need of pediatricist may differ as per the situation like if your kid is unwell and needs immediate medical attention, you would require an emergency paediatrician. Whereas, for a regular health check-up of your child, you can consult a general paediatrician. So, make sure you know exactly what you need before making an appointment with a paediatrician.
How much does it cost to have pediatricians?
Pediatricians typically charge anywhere from $50 to $200o per visit, depending on the location and whether or not the visit is for a well-child checkup or for an illness. Many pediatricians also offer a discount for patients who pay their bill in full at the time of the visit.
Many insurance plans cover pediatric visits at 100%, but many do not. It's important to contact your insurance company to find out what your plan covers before you make your appointment. If you do have to pay out of pocket, be sure to ask the pediatrician if they offer a discount for cash payments.
However, the cost of pediatric care should not be your only consideration when choosing a doctor for your child. It's also important to find a pediatrician who you feel comfortable with and who you feel will be a good fit for your family. Moreover, a group practice or a pediatrician who is affiliated with a hospital may be a better option if your child has complex medical needs.
What is a general pediatrician?
A pediatrician is a medical doctor who specializes in the care of infants, children, and adolescents. Pediatricians manage the physical, mental, and emotional health of their patients. They are trained to diagnose and treat a wide range of conditions that may affect children.
Pediatricians typically complete four years of medical school and three years of residency training in pediatrics. After completing their training, they may become board certified in pediatrics by the American Board of Pediatrics.
The scope of practice for pediatricians includes routine health maintenance visits, immunizations, screening tests for developmental delays and illnesses, management of acute and chronic illness, and counseling on development and safety issues. Pediatricians also guide nutrition, exercise, and sleep habits. However, for your child's health and well-being, you will want to choose a pediatrician (1) that is the best fit for your family.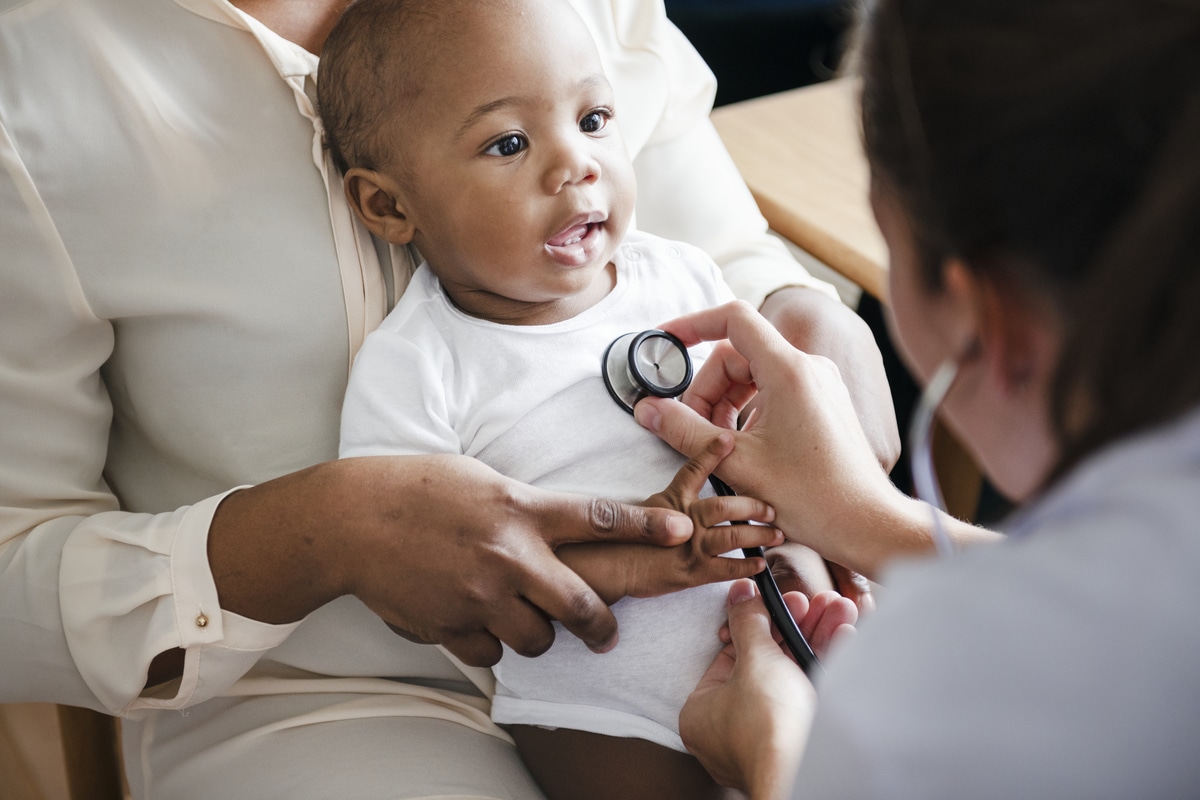 Which is a better pediatrician or pediatric surgeon?
It depends on the situation. If your child has a routine illness, such as a cold or the flu, then a pediatrician is likely the best doctor to see. However, if your child has a more serious illness or injury, then a pediatric surgeon may be a better option.
Pediatricians are general physicians who specialize in caring for children from birth through adolescence. They can treat a wide range of illnesses and injuries, and they can also provide preventive care. Pediatric surgeons are surgeons who specialize exclusively in surgery on infants, children, and adolescents. They can perform surgeries to correct birth defects, treat injuries, and address other medical problems.
When should you look for pediatrician?
Ideally, you should look for a pediatrician three months before your due date. That way, if there are any issues with the baby after birth, the pediatrician will be able to provide care.
Keep in mind that not all pediatricians see patients immediately after birth. Some may want you to wait until the baby is a few weeks old. In that case, make an appointment as soon as possible so that the pediatrician can get to know your baby and create a care plan.
How often should a newborn see a pediatrician?
Most pediatricians recommend that parents take their newborns for checkups at least 6 times before their first birthday. The first visit usually happens within a few days or weeks of the baby's birth, and the last one is typically around the time the baby turns 12 months old.
During these checkups, the pediatrician will weigh and measure your baby, check for signs of health problems, and answer any questions you may have about caring for your little one. They will also give your baby routine vaccinations and screenings for various conditions.
The Bottom line
Therefore, for your child's health, the primary care physician you choose is important. If you looking for a pediatrician, be sure to schedule an appointment for a meet-and-greet. As well, expectant parents, you should also be prepared with a list of questions to ask the pediatrician. According to the American Academy of Pediatrics, baby health should be a priority for all parents. The most important factor when choosing a pediatrician is that you feel comfortable with him or her. You should be able to talk openly and honestly with your pediatrician about all aspects of your child's health, including any concerns you may have. We hope the above information will help you choose the best pediatrician for your baby. If you have any queries, please feel free to ask us in the comment section below. Thank you for reading!
Reference: