During this global pandemic, many expecting moms are stuck with the dilemma of celebrating their motherhood while still keeping themselves and their babies safe from the virus.
It's been made clear that children, pregnant women, and the elderly need to be extra vigilant about their health. This is why they are discouraged from going out and attending gatherings to reduce their risk of catching the virus.
But just because you're living in the new normal doesn't mean having a baby shower isn't possible. You can still host a grand event for your expecting friend over the internet by organizing a virtual baby shower.
With that, you don't ever want to exclude the art of gift-giving. Luckily, you can still show your support to the expecting parents by giving a thoughtful baby shower gift that they can enjoy even during lockdowns.
Here are six baby shower gifts that are useful in the new normal:
1. Relaxing Bath Accessories
While there's beauty with being pregnant, bearing a baby in your belly for nine months can still get stressful and even more when you're stuck in quarantine, worried about the pandemic, and missing the much-needed outdoors.
So, to help new mommies relax and ease down their worries, you can gift them a set of relaxing bath accessories such as colourful bath bombs, relaxing scented candles, comfy bathtub pillows, and even some creative face masks. These will help them fully immerse into a relaxing state as they soak in the bathtub and enjoy some alone time.
What's more, you can add bath accessories that will help them recover after birth. You can check out The Memo baby shower gifts that feature a complete recovery care kit with self-care products for new moms, such as postpartum pads, wash bottles, and scar oils. Overall, this kind of gift can be a great way to tell them you've got their back.
2. Grocery Package
Your expecting friend may have already received plenty of baby clothes. So, to make yours unique, you can gift them groceries instead. This can be a massive help, especially since pregnant women are discouraged from going out for grocery runs during the new normal.
You can ask your mom friend (or her husband to make it a surprise) for her grocery list, so you can shop for those items instead, then wrap them nicely to be delivered to her doorstep.
3. Supply Of Diapers Or Milk
Diapers and formula milk are two of the essential items that every expecting mom needs. As such, you can help your friend prepare for the coming of her new baby by gifting her a few boxes of these items.
No worries, as she'll never have too many boxes of diapers and milk anyway.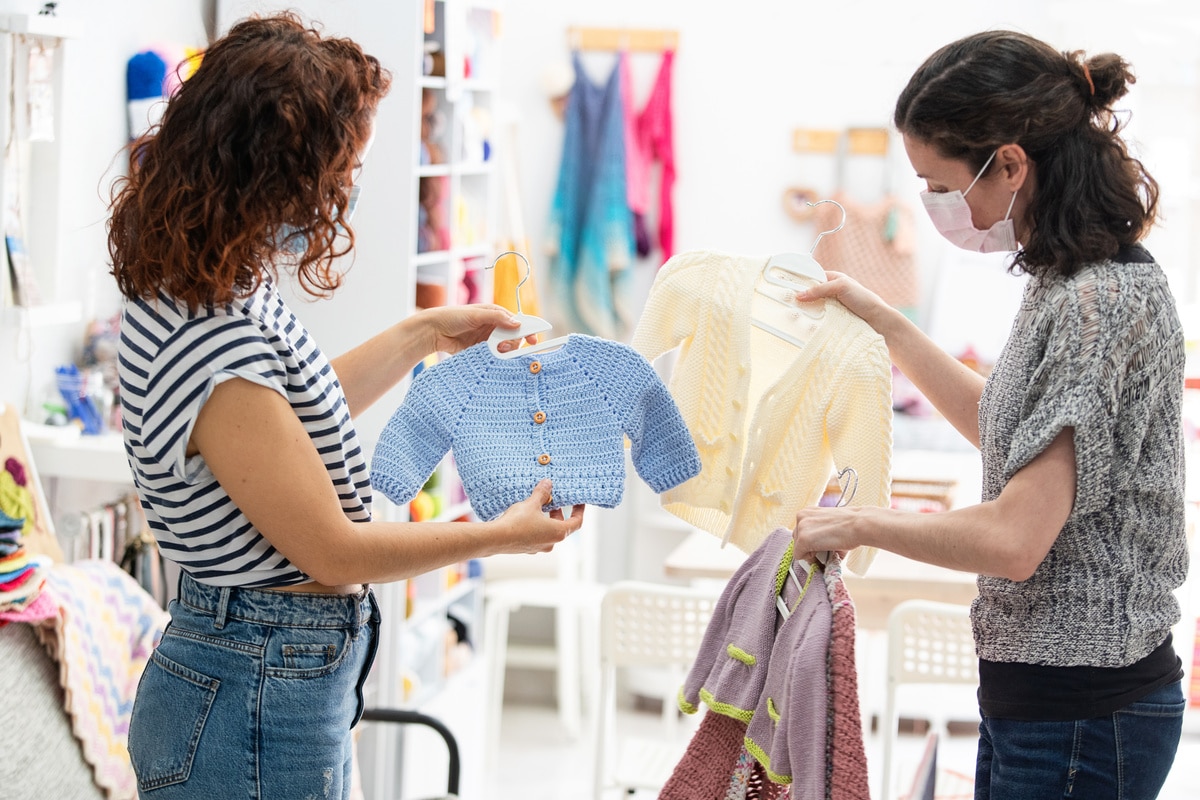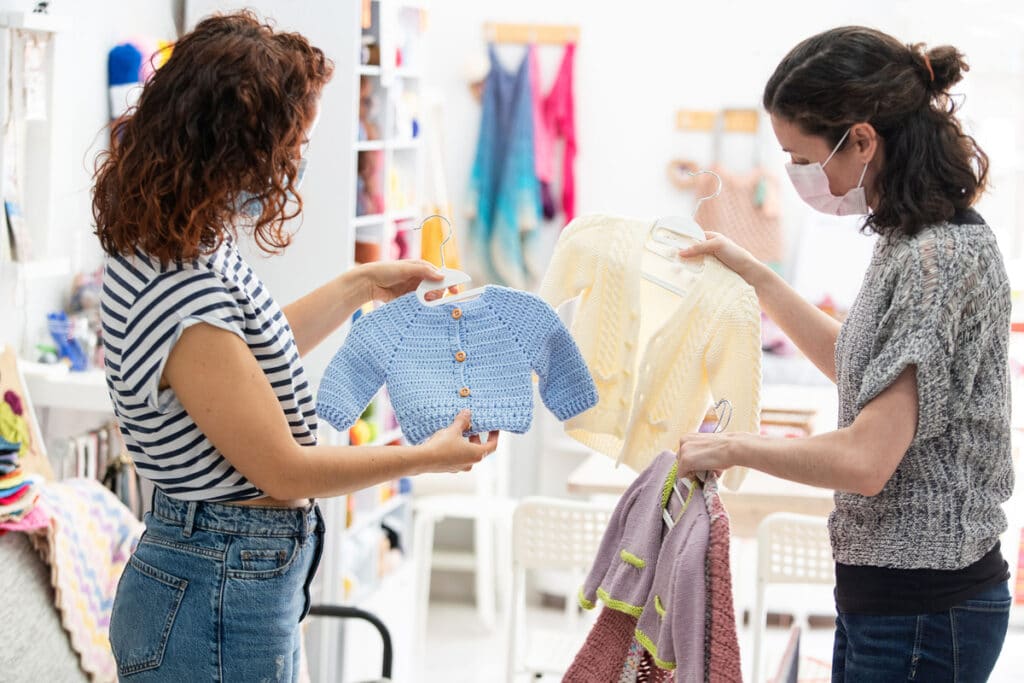 4. A Baby Book
Many people might say that getting pregnant and delivering a baby during the pandemic doesn't sound ideal. Some would even consider it bad timing. Even so, it indeed makes a great baby story.
Thus, consider gifting your pregnant friend a baby book to give her a great way to document and keep her pregnancy photos and write down how unique her journey is. Once the baby's born, she can also fill it with its pictures.
Soon, when the pandemic is finally over, she can look back on the baby book and tell amazing stories to her child about their unique adventure.
5. Meal Kit Delivery Subscription
Even if she's stuck at home all day, you can't guarantee that your expecting friend has enough time or energy to work her way through the kitchen and prepare an intricate and healthy meal for herself and the baby. Keep in mind that eating out is also out of the option this quarantine.
Thus, you can give her a hand by gifting her a meal kit delivery subscription from a healthy restaurant near her area. Don't forget to subscribe to a store with fresh, high-quality ingredients for healthy recipes to ensure that she's eating right for her baby.
6. Top-Quality Baby Carrier
Before the pandemic and the whole new normal thing, most moms love inviting guests over to have some time for themselves or do household chores while their baby is being taken care of by friends or relatives.
Unfortunately, social distancing rules make it impossible for new moms to have visitors, much more ask other people to hold and play with their baby.
So one way to help her out is by gifting her a top-quality baby carrier. This way, she can carry her baby while still having both arms free to tackle everyday tasks like doing the dishes.
Make sure to get her a baby carrier that's highly durable, comfortable, and supportive, so both the mother and the baby remain comfy while using it.
Wrap Up
Expectant parents, especially mothers, already have a lot on their plate, and somehow, this new normal has added much to it. Thankfully, you can lessen some of their problems and give them a hand with this list of baby shower gifts that are useful in the new normal.
So, pick one or more of these gifts and celebrate their pregnancy from a safe distance.