Are you looking for the best yoga centre in India? Anyone looking for a comprehensive yoga experience should head to India, home to some of the best centres in the world. There is no shortage of variety when it comes to yoga styles and teaching methods. So you're sure to find the perfect fit for your needs. From intensive ashrams to peaceful mountain yoga retreats in India are a must-go place for yoga enthusiasts.
In recent years, India has become a popular destination among foreigners who want to take up yoga retreats and learn its different styles. In addition to learning several types of yoga, early morning starts to give you the opportunity to get the feel of Indian culture and see some amazing places in this country. Many best yoga retreats in India offer a combination of yoga and meditation, while others offer rigorous training.
Through yoga and meditation, you will find a sense of calm and serenity in yourself. Yoga is also one of the best strategies to lose weight, strengthen your muscles and reduce stress. Professionals from all over the world regularly visit India for yoga training because it provides them with an opportunity to deepen their understanding of this profound philosophy. In this blog post, we will share with you our picks for the top 11 centres in India. So, whether you're a beginner or an experienced yoga practitioner, we have something for everyone.
Best Yoga Centres in India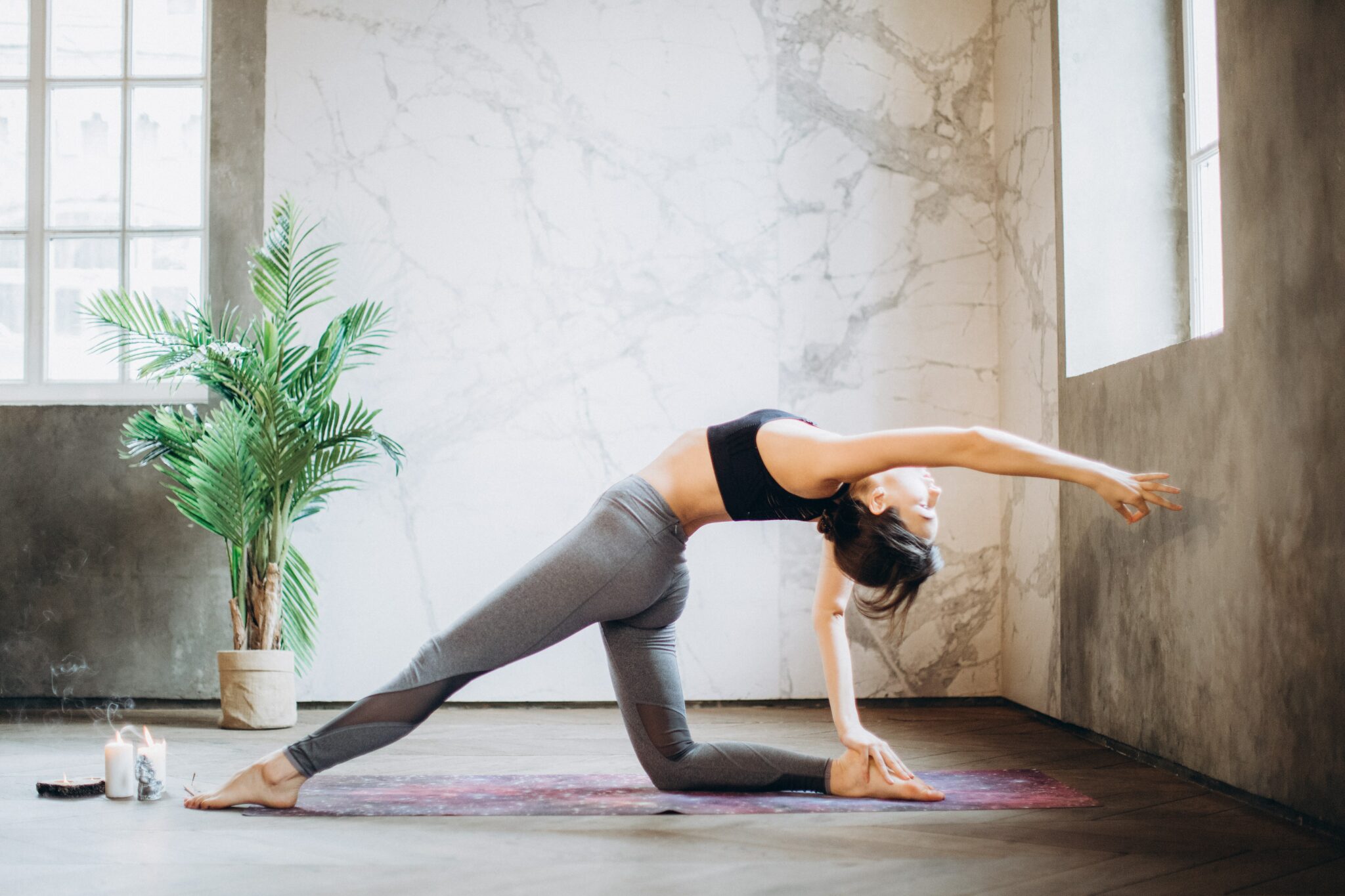 As well as there are many Yoga retreats in India, that provide many types of therapies like Ayurveda, Medical etc. It is also among one of the best countries to do yoga. Though yoga in India is not a newfound art it has been there for centuries dating back to ancient times. In India, the origin of Yoga is in Sivananda Ashram which is located in Rishikesh, Uttarakhand. Below we have outlined the best Yoga centres and retreats in India and they are
1. Isha Yoga Center
Isha Yoga Center is located in Coimbatore, Tamil Nadu. It is one of the most well-known Yoga centres in India. This place offers yoga courses ranging from a week to three months and also have a residential course for two weeks. Isha yoga center offers, yoga therapy, yoga courses and retreat for all. Isha Yoga is founded by Sadhguru who is an expert in Yoga. As we have known Yoga is the art of living, Isha Yoga helps to live an enlightened life filled with bliss and prosperity. The main benefit of this place is its natural environment which allows people to practice yoga in a nourishing environment. Isha yoga center is one of the best yoga centres in India that offers yoga courses and retreats.
Therefore, in this retreat, you can learn Yoga meditation and breathing techniques. In this Yoga center which is situated in Tamil Nadu, you can learn every type of yoga like Hatha yoga, Ayurveda yoga, etc. For your body and soul rejuvenation, you can go for a Yoga course that range from a week to three months and also have a residential course for two weeks in Isha yoga center. And yoga teachers and therapists will take care of you and your family. On the other hand, those who want to go for Yoga retreats, or need private yoga classes can also contact or visit here.
2. Iyengar Yoga centre
Iyengar Yoga centre is located in Pune, Maharashtra. This place provides a yoga course that is designed for beginners as well as advanced students who want to do yoga at their homes. It was founded by BKS Iyengar. And it is one of the best places where you can learn Yoga with great teachers and experienced professionals. Iyengar Yoga centre helps to bring out the best in people and helps in exploring your true potential. Iyengar Yoga also provides a yoga retreat for those who are looking for a yoga course. There are also some other courses like a Yoga training course, yoga teacher training course etc. The teachers here are really patient and dedicated to their jobs.
Furthermore, Iyengar Yoga centre provides courses like yoga therapy, pranayama courses and a Yoga certification course. This retreat offers meditation sessions and therapies that will help to rejuvenate your mind and body. This place is a perfect place if you want to do yoga sessions with great teachers and professionals. It's a popular Yoga centre in India for learning serval courses of yoga and retreats!
3. Parmarth Niketan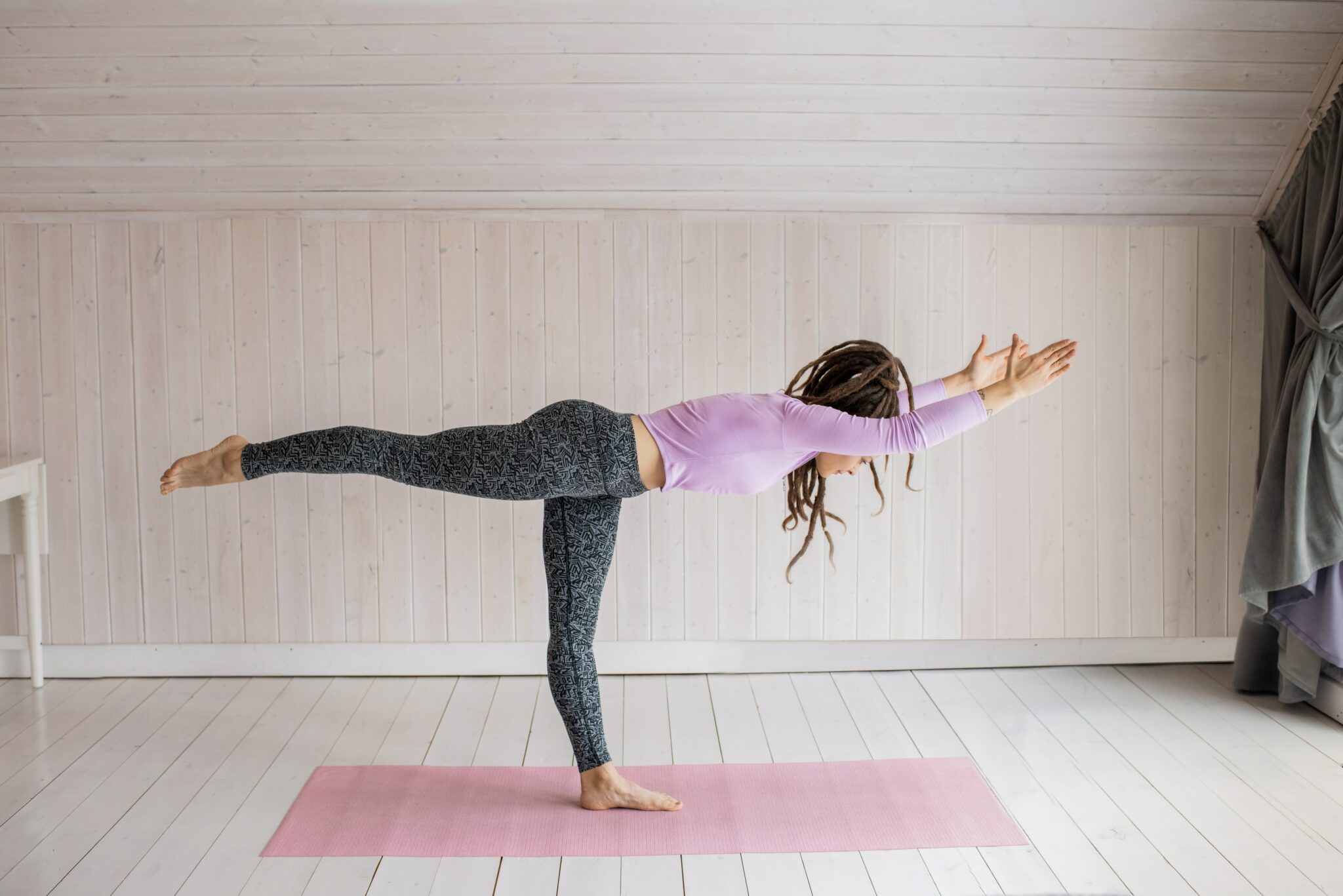 Parmarth Niketan is located in Rishikesh, Uttarakhand. This place offers courses of yoga ranging from five days to three months which mainly includes residential yoga. In addition to that, this Yoga retreat provides a Yoga diploma course and a teacher training course as well. Parmarth Niketan has been founded by Pujya Swami Shukdevanandji Maharaj (1901–1965). Parmarth Niketan yoga ashram teaches daily yoga, bhajan, Satsang, ved study and kirtans.
Parmarth Niketan provides yoga for all age groups which are not only beneficial to the people of India but they also help foreigners who want to do Yoga in India. So if you are looking for an ashram that offers courses then Parmarth Niketan is the right place for you. This traditional ashram focuses on spirituality and yoga. The sandhya Ganga arti is the most popular ritual of Parmarth Niketan. For your mind, body and soul doing yoga and meditation in this ashram is the best option.
4. Ashtanga Yoga centre
Founded by K. Pattabhi Jois, this yogic school is found in Mysore and is one of the most popular ashtanga yoga centres in India. This Ashtanga retreat was set up with the aim to make people healthy and fit through yoga practice. They offer scholarships or courses on different levels like the Ashtanga primary series, Ashtanga yoga second series and advanced Ashtanga courses.
Ashtanga Yoga Centre is also an ashram that has various branches in India as well as international yoga centres. The Mysore centre of the school offers two weeks to three months residential courses for its students. This ashram follows a strict duration or schedule where teaching is done by experienced yoga gurus. They also organise summer courses for the students who are looking forward to undertaking courses during summer. The course fee of Ashtanga yoga is quite affordable and it's best suited for beginners.
5. Bihar school of Yoga
Established in 1963 by Swami Satyananda Saraswati, this yoga ashram is in Munger, Bihar. Bihar is one of the most famous and oldest yoga school that teaches Hatha Yoga. This yoga retreat is a residential school that offers courses for different levels of yoga. The Bihar yoga school is well-known in the field of yoga for its experienced yoga teachers who teach students with pure dedication. The courses are meant for both Indians and foreigners.
If you want to do Yoga Teacher Training Courses or Diploma courses then Bihar School of Yoga is one stop where you can find all the facilities under one roof. This ashram provides residential courses and also has a huge library with all the books related to yoga. Yoga camps and trekking facilities are also available for its students. They teach all style of yoga-like hatha yoga, Ayurveda yoga, raja yoga and karma yoga. They also teach the art of living programme and we must say this is one of the best yoga retreats in India.
6. Sivananda Yoga Vedanta Dhanwantari ashram
Sivananda Yoga Vedanta Dhanwantari Ashram in Rishikesh, Uttarakhand is one of the most popular and famous Yoga ashrams in India. This yoga retreat or centre is also known as Sivananda Ashram. It was founded by Swami Vishnudevananda and situated on the right bank of river Ganges in close proximity with the Divine Life Society founded by Sivananda Saraswati. This ashram conducts courses of yoga through modern technologies and a huge number of people from all over the world come here to practise yoga.
Swami Vishnudevananda founded this Yoga retreat to spread the knowledge of Ayurveda and Yoga. Sivananda Yoga Vedanta Ashram is a peaceful place in Rishikesh where you can find a quiet atmosphere for practising yoga and meditation in India. Sivananda Yoga Vedanta ashram with its amazing facilities provides Vaastu tips to the visitors. It is said that if you practise yoga under the guidance of an expert then it will be helpful for your mind, body and soul. A great atmosphere for yoga with beautiful views is what you can find at Sivananda Yoga Vedanta Dhanwantari Ashram.
7. The Yoga Institute
The Yoga Institute is one of the oldest yoga academies in India. They are the pioneers in modernising yoga education. The institute was set up by Murli Manohar Joshi who was a freedom fighter, politician and social worker. He is also known for popularising yoga during his time when it was not so common or practised by people. Since its establishment in 1954, this renowned yoga centre has been imparting knowledge about different yogic practices including asanas and pranayamas.
The Yoga Institute also has a course on Yoga Therapy where students learn the basics of Ayurveda and gain knowledge about the applications of yoga in curing different ailments. The Yoga Teacher Training Course has four levels. They also conduct sessions on Yoga therapy for different diseases like asthma, arthritis and bronchitis. The Yoga Institute also teach the art of living foundation courses where students learn the basics and importance of yoga and its applications in daily life. They also provide yoga retreats for international students. The course fee of Yoga institute is quite nominal and it's best suited for beginners.
8. Purple Valley
Purple Valley yoga centre located in South Delhi is known for its spiritual aura. It was among one of the first few academies to offer hatha yoga courses. Since then, it has only grown, spreading its branches across different parts of India and now even overseas. They have trained many students who are now working as yoga teachers in other countries around the world. It also conducts Yoga Teacher Training Course with a certificate.
When you study yoga with them, you will come across different teachers who have been working here for the last few decades and during your stay in this academy, you get a chance to mingle with people who love and adore the ancient art of living. The fee is also very nominal for this yoga centre compared to many other academies. Purple Valley also conducts sessions on yoga therapy for different ailments.
9. Bamboo Yoga Retreat
Bamboo Yoga Retreat is located in south Goa. If you want to take yoga or join a Yoga retreat in India, then Bamboo Yoga Retreat is the best place for you. This Yoga Centre offers different types of courses and also have two weeks of yoga retreats. As per our knowledge, Bamboo Yoga Retreat focuses on meditation for which they have special teachers that teach meditation with yoga. This Yoga Centre takes you to the next level of yoga. The focus is more on meditation, breathing and many other techniques that can help you live a calm life.
This Yoga centre is famous for its unique style of teaching which is open for all those who want to join this retreat. Additionally, everywhere in this retreat will be peaceful and clean because it is located in a quiet and green area. This retreat helps you to build a strong connection with yourself and nature. Because of this, the person who comes here re-discovers himself/herself and becomes more confident and grounded.
10. The Amrutham Gamaya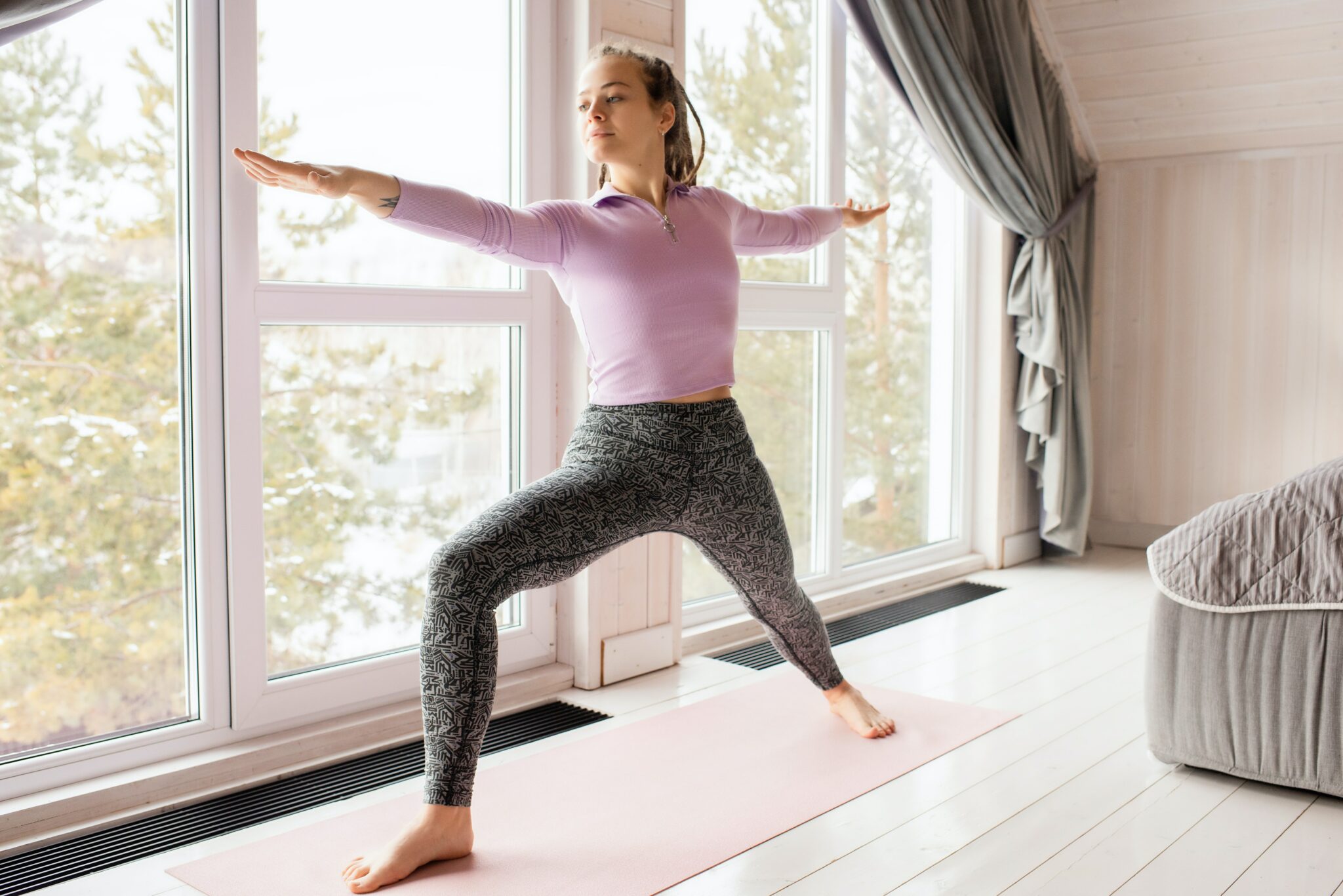 The Amrutham Gamaya is another place in Trivandrum Kerala, which is known for Yoga Centre in India. This place offers yoga courses and retreats. The Amrutham Gamaya is a yoga and meditation school and was founded by Dr Panicker who is a former IPS officer and Lt Col Purohit of the Indian Army. The main objective of this place is to spread the knowledge of Yoga and Meditation throughout the world. Dr Panicker is a well-known yoga expert in India who has connected with people of Thailand, Hongkong, Pakistan etc.
As this place is for everyone of all age groups, people can come here to get rid of stress and to attain peace and happiness. On the other hand, those who want to go for Yoga courses or retreats can also visit here as it offers Yoga therapy as well as Ayurveda therapy too. They also promote a vegetarian diet to build a healthy lifestyle.
11. Osho meditation resort
Osho meditation resort is located in Pune, Maharashtra. This resort has a unique and amazing environment for yoga courses and therapies. Osho meditation resort helps to make the participants well-known about Yoga, Meditation and Creative Visualization techniques which help us to understand ourselves better.
Moreover, this place provides different types of therapies like Ayurveda therapy etc which help you to recover from any disease. All the therapies are natural and free from side effects. This Yoga centre has a unique layout that is divided into three different parts Osho Meditations Resort, Samadhi Mandir and Rajneesh adventure park. You can spend some time in these parks while practising yoga or meditation.
Furthermore, this meditation resort has many rooms for a stay along with restaurants, spa rooms etc. As well as these Osho Meditation Resort also provides Yoga Education which is a good thing for those who want to learn yoga. In addition to that, this resort provides many therapies like Ayurveda therapy etc which helps you for a complete treatment.
The Conclusion
Therefore, if you are looking for a yoga retreat, or simply want to try out a few different centres before making your decision, then India is the perfect destination. With such a large variety of yoga centres available, it's easy to find one that suits your needs and personality. Whether you're looking for an intense Ashtanga session or a more relaxed Hatha class, there's something for everyone in India. As well above of article, each of these centres offers something unique and special. So it is important to do your research before making a decision. We hope that this blog post provides you with all of the information you need to make an informed decision about which centre is right for you. If you have any queries or we have missed something to add to the above list then feel free to contact us through a comment below.