Kids' toys today are, without a doubt, getting fancier than they used to be many years back. In reality, however, toddlers don't need these fancy toys anymore as they now prefer to play on their gadgets. That doesn't mean classic toys from years back—like animal figurines—are no longer relevant today. Most of these toys are just as fun and impactful as other, more modern, expensive toys.
Parents love playing pretend with animal figurines like Sylvanian families with their toddlers. Who can blame them? These are some of the best toys a toddler can have because of their wide range of benefits. As a parent, you'd want the best for your kids. So, when you buy toys for them, it's important to think about what toys actually have the best and most positive impact.
Here's a run-down of why animal figurines remain to be an excellent toy for toddlers.
It Boosts Their Creative Thinking
When toddlers are presented with animal figurines, their creative thinking is tested. That's when they begin to imagine all sorts of scenarios, settings, and plots where their animal figurines fit.
This level of creativity is enhanced even more when kids use these animal figurines with their other toy collections to complete whatever they have in their minds for their game. There's no limit to what kids can do with their animal figurines.
It Allows Parents And Their Children To Connect
Did you know that there's such a thing as playful parenting? It refers to when parents sit down with their kids and play. No matter how busy you may be as a parent, it is best to make time to play, even if it's only for a few minutes. Playing with animal figurines is a good start.
The reason is that there isn't any fuss when playing with animal figurines. It bridges the age gap between parents and their kids, making it easy to relate with each other. It is different when your kids are playing with character-related toys that you are not entirely familiar with. Because parents didn't grow up in this generation, it's difficult to know how to play with cartoon character toys, especially those from new TV series your kids watch.
It Aids In Language And Development
One of the most prevalent developmental problems in children today relates to their speech. It isn't surprising, given how toddlers get hooked on video games that doesn't promote learning to speak. Don't let this be the case with your children. Offer them toys that aid in language and development, like animal figures.
When toddlers play with animal figures, they often mimic the sounds made by those animals. Or, they can even make imaginary conversations with these animal figures. When they play with other kids, they also develop interpersonal skills. But, even if they play alone, their language development is still fostered and challenged when they try to make imaginary conversations between their toys.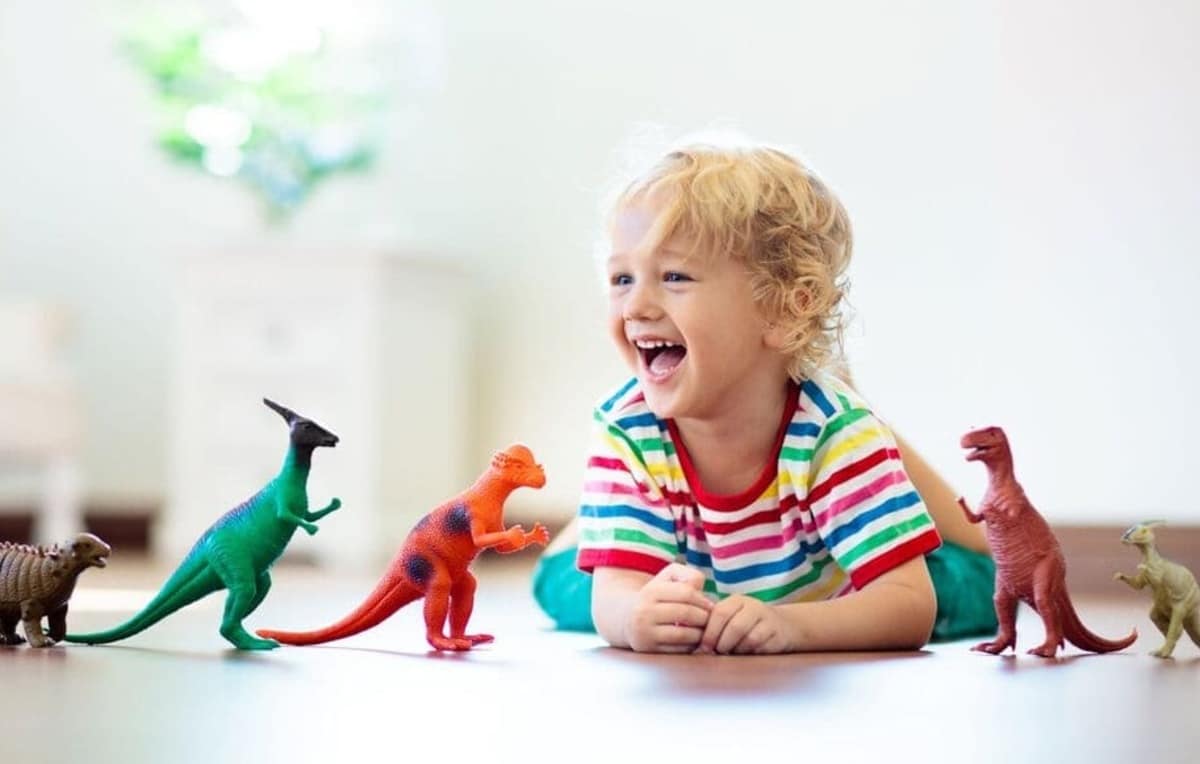 It Exposes Them To Early Science And Math
There is no denying that playing gives an opportunity for kids to learn, especially before sending them to a formal school setting. With that in mind, toys like animal figurines could be helpful as it exposes toddlers to lessons of science and math.
Toddlers often match animals to their pair or with another animal they like to play with. When matching toys or finding the specific animal figurine they like to play with, they're consider the body parts, the color, and even the size of the animal compared to another. These are simple science lessons.
Another scenario is when toddlers also group animals into categories. They may not count the numbers per se, but grouping the animals is already a basic form of introduction to math. It is important to help toddlers learn the purpose of numbers and counting without just memorizing them in their proper sequence.
It Fosters Emotional Development
Playing with animal figurines also helps in fostering your child's emotional development. When toddlers play with animal figurines, they feel empathy for the animals. They can apply emotion-related concepts like 'happy,' 'sad,' and 'angry.'
Hence, they start to have higher emotional quotients as they develop that new-found understanding and respect for animals. As young as they are now, they get the idea that animals also deserve respect because they have feelings as well
Conclusion 
In a nutshell, giving your kids animal figurines in their playroom have numerous benefits. They become creative, develop language and interpersonal skills, and learn basic lessons. You can give them farm animals, dinosaurs, forest animals, birds, pets, and so on. Next time you think about buying toddler gifts, consider animal figurines at the top of your list.