Don't do that, you'll hurt yourself. Stop before it ends in tears. Walk, don't run. Slow down, or you'll fall.
If you're a parent or caregiver, the chances are that you've said these words. Often. That's because our natural instinct is to protect children from harm, so our default tends to be 'no' in order to stop them from doing things that may lead to them getting hurt. But we also know that learning by experience is the best way to learn.
Many of us still have scars on our knees from childhood thrills and spills – some may even have broken a bone along the way – but at what stage does adventurous play become dangerous? Should we be letting our children learn and grow from risky play and if so, how do we set limits that protect them?
How do you define 'adventurous play'?
One of the most widely-used definitions of adventure play comes from Ellen Beate Hansen Sandseter, a professor at Queen Maud University of Early Childhood Education in Norway, who called it 'thrilling and exciting forms of physical play that involve uncertainty and a risk of physical injury (Sandseter, 2007).
Is there a reason why children gravitate to the very edge of a lake or steep drop or want to walk along a narrow wall instead of using a path? Why do some children push the boundaries when it comes to going faster, higher, further – and why are they irresistibly drawn to tools and objects that could cause them harm? Why do they wrestle, chase each other around and pretend to fight? Why do they purposely wander away from their caregiver or hide away?
There are perfectly natural reasons that children are drawn to adventurous play – and there are also significant benefits to be gained from it.
Advantages of adventurous play
Adventurous play helps children learn about themselves, about others and about their place in the world. They develop a sense of self-worth as they start believing in their own abilities and start to trust their decision-making. It can make them feel good about themselves and give their confidence a boost.
Children get a thrill from playing at height and speed, like climbing trees and going fast on their scooters and bikes. They love pushing the boundaries and testing themselves. It may not be comfortable for parents or caregivers to witness, but by participating in 'risky' activities, children learn valuable lessons.
Adventurous play:
Enables children to learn from their mistakes
Builds confidence
Builds self-belief
Builds resilience
Helps children overcome fear and regulate their anxiety about trying new things
Helps them regulate their emotions
Helps with anger management and conflict resolution
Encourages independence and responsibility
Teaches children to learn from their mistakes
Helps children understand their limits
Introduces children to the concept of 'managed risk' and enables them to subconsciously assess the risk associated with a particular situation or activity
Helps them learn about the importance of making good choices and self-regulating behaviours
Helps them learn important social skills
But it's not called 'risky' play for nothing. The life lessons that come from adventurous play are extremely valuable, but children can – and do – get hurt, so where are the limits?
Adventurous play on the decline
Sadly, it seems that our appetite for risk is diminishing and that adventurous play is on the decline.
According to a newsletter of the National Quality Standard Professional Learning Programme, our society's fixation on safety and 'no risk' play starts in the early years and continues as children grow older. The article goes on to say that in our desire to 'keep children safe', we have created play environments that are devoid of adventure and interest.
That said, there are many ways that we can safely encourage adventurous play and provide children with important learning opportunities.
For example, we can play hide and seek with them to encourage a sense of independence. We can let them ride bikes or scooters fast and allow them to climb trees and jump from height. We can let them play rough and tumble games and swing from ropes. Because if we don't allow our children to test the limits and test themselves, we're denying them important opportunities to learn a whole range of skills that are essential for a balanced, happy and fulfilling life.
Author Bio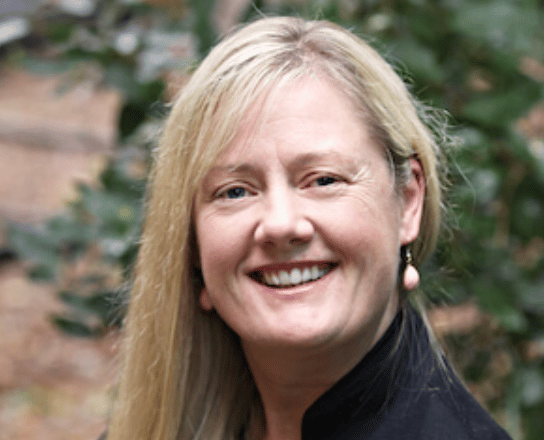 Tracey Davey – Operations Manager Evoke Early Learning

 Tracey is a passionate and talented leader at Evoke Early Learning who ensures that relationships, projects, systems and processes are designed, implemented and evaluated to support the efficient operational delivery of the service.
Tracey coordinates and leads working groups in all activities necessary for the successful development, implementation, and completion of special projects. Tracey has a Master of Education in Educational Leadership, as well as dual VIT registration as an Early Childhood Teacher and Primary Teacher. She is also a VIT Trained Mentor Teacher.