Toys are essential for a child's growth. There are toys suitable for newborns and toddlers, as well as teens and adults. But choosing which one to buy can be overwhelming, especially if you're buying for the first time or looking to purchase the best kids toys. When it comes to picking the right toys for kids you need to consider more many things. It's important to consider what they like and why they like them, as well as their age. Here are our top tips for choosing the best kid's toys.
Tips to Help You in Choosing a Toy For Children
The toys that you select for your child can make a huge difference in their development. There are many factors to consider while buying toys for kids, such as what curriculum the child will be learning from, fragile pieces they may swallow, and whether or not the toy is made of non-toxic material. We will be sharing how to choose the right toys for children of different ages so you don't have to worry about your kid being left out with nothing fun to play with! Let us have a look at the age-by-age guide to toys so that you make the best choice for your little one:
1. Match the toy to a child's interests
If you are planning to buy a toy for your toddler, you need to choose something appropriate so that the child can become interested in it and enjoy playing with it. Keep in mind what your child likes and has an interest in. Purchase a toy that is matching the interest of your baby to give them the best toy.
2. Read the toy's instructions
When choosing a new toy for your child, you want to make sure it's appropriate and is one of the best kid's toys. It needs to be durable, age-relevant, and able to withstand a lot of play. But most importantly, you need to read the instructions and make sure your child has enough skills to use the toy safely. If you don't do your due diligence and follow the instructions, tragedy can strike.
3. Safety first
The safety of your children is one of the top concerns that we hope you would like to take into account when buying toys for them. It is important to keep them safe in their growing years and ensure that they remain healthy while enjoying their playtime. Not all toys are safe for children of different ages. It is our responsibility as parents to acquire toys that would help us promote safety.
4. Find quality toys
Choosing the best kids' toys can get a little challenging these days. You have to examine all the elements so that you can be sure to buy a high-quality toy that is going to be safe for your children to play with. Parents would do anything to be able to provide their children with the best quality toys. However, do not overspend as younger kids can't use some of the toddler toys that older kids can.
5. Choose educational toys for toddlers
Toys for toddlers are an important part of their development. Toys stimulate your toddler's creativity and imagination. In other words, they start to learn while having fun playing with toys. Thus, giving a try to educational toys for toddlers is a good option. Educational toys for toddlers will make sure that your child not only develops their imaginations but will teach them new skills.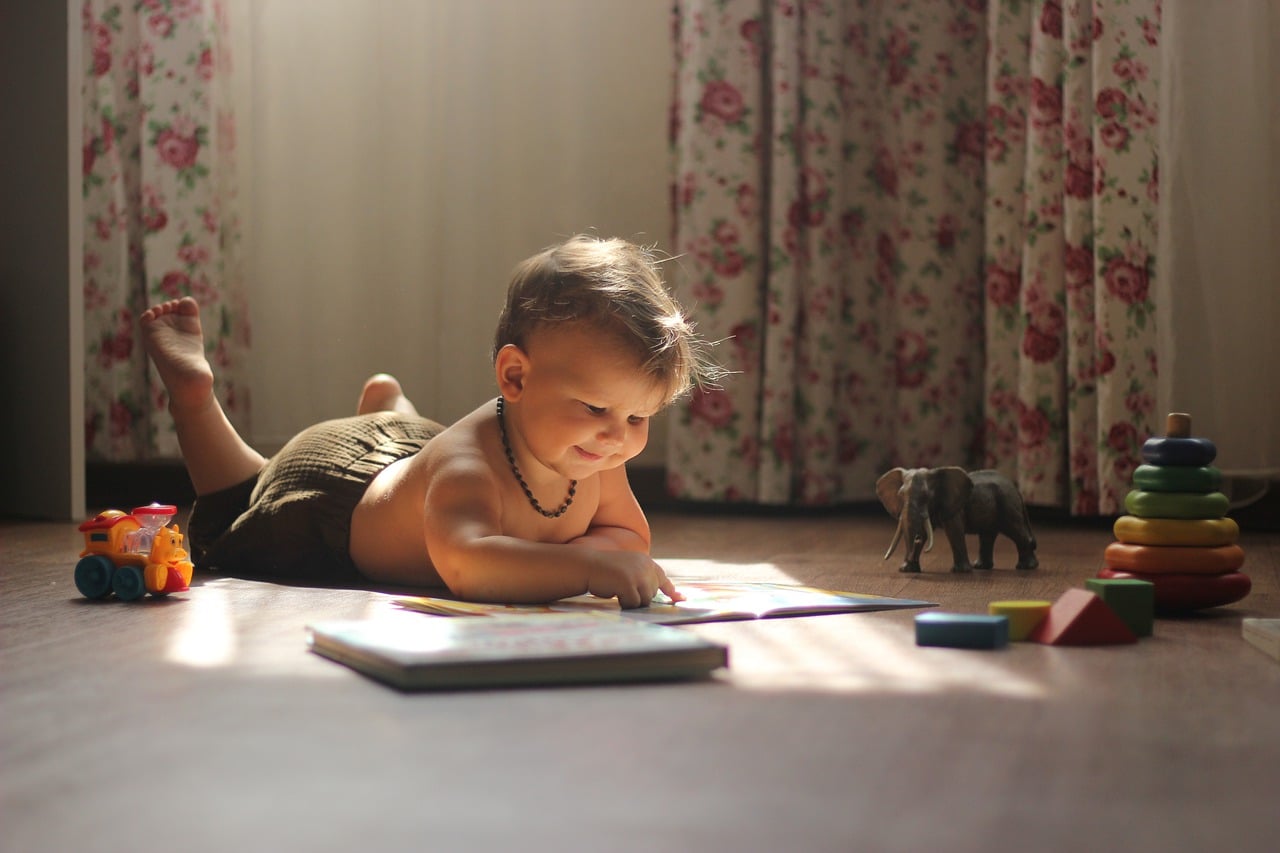 6. Toys for 0-6 months old kids
It is fun to shop for toys and gifts for 0-6-month-old babies. Movement, music, and simple black-and-white pictures excite infants. When buying toys for a newborn or infant some toys will help develop eye-sight, hand-eye coordination, and other important skills. You can purchase toys for infants such as whatever they can grab, pull, squeeze or kick.
7. Toys for 6-18 months old kids
At this age, babies begin to anticipate outcomes, choose a goal, and take purposeful action to achieve it. They start to play about with size, shape, and space. Most kids are going to want toys that they can chew on and toys that light up and make noise. They love bright, colorful, and novel objects that stimulate their senses. Children this age also try to verbalize what they want. Thus, choose toys for kids that fit these requirements.
8. Toys for 24 months old kids
If you want to buy the best toy for a 2-year-old, keep in mind what your child loves to play with. For a 2-year-old, fine motor skills are just beginning to develop so a lot of the time the toys are too advanced and they end up frustrated. It's very important to stimulate their senses at this age because its structure has already been formed and a lot of the character features are starting to appear.
9. Toys for 2-4-year-old kids
Toys that are good for kids between ages 2-4 have to be safe, but also stimulate a child's creativity and curiosity. When it comes to the toys for 2-4-year-old kids you should choose the ones that will teach them about shapes, letters, parts, and so on. For example, this puzzle ball is a great toy for any toddler. Moreover, you can even try to purchase Educational toys for toddlers to keep them engaged in learning and fun together.
Conclusion:
Toys for kids are tools intended to bring happiness to children of different ages. When shopping for toys, make sure they're the right ones for the right age of kids. A three-month-old baby is not able to distinguish various objects; therefore, he only needs a simple colorful toy. On the other hand, a five-year-old child is already able to name different objects and can play creatively. That is why you need to choose toys for them based on their age and interests. Moreover, if you are purchasing the best kid's toys online, then make sure to read the reviews for the toys. Also do not forget to read security instructions to ensure the safety of children.