IVF is a process of assisted reproductive technology that helps couples to conceive a child. IVF is a life-saving medical treatment for couples who are unable to conceive a child naturally. However, the high cost of IVF can be prohibitive for many couples. The total cost of IVF treatments varies depending on the clinic, location, and other factors. However, in India, the average IVF cost in India 2022 is Rs 1,20,000 to 2,70,000 (approximately $1,500-$3,750).
Though the IVF cycle in India cost is lower when compared to the USA, it is still quite high in comparison to other cheap IVF clinics. For example, in New York, IVF cost is around the US $7000- $9000. Most of the Indian cities for IVF treatment fall in the high-cost category per cycle. Similarly in India, places like Delhi, Gurgaon, and Mumbai charge 1,50,000-3,00,000, as they are expensive than other cities so the cost of treatment will also be higher.
The process of IVF procedure includes egg retrieval, embryo transfer, fertilization, and freezing of embryos. The IVF procedure cost includes expenses for laboratory testing, medications, anesthesia, and monitoring of vital statistics. The average IVF treatment cost is 60% higher than other fertility treatments which include artificial insemination (AI) & IUI. But don't worry, if you're considering in vitro fertilization (IVF) to help you conceive. In this post, we'll take a closer look at IVF costs in India and give you some tips to consider after IVF treatments.
What is IVF Treatment Cost in India 2022?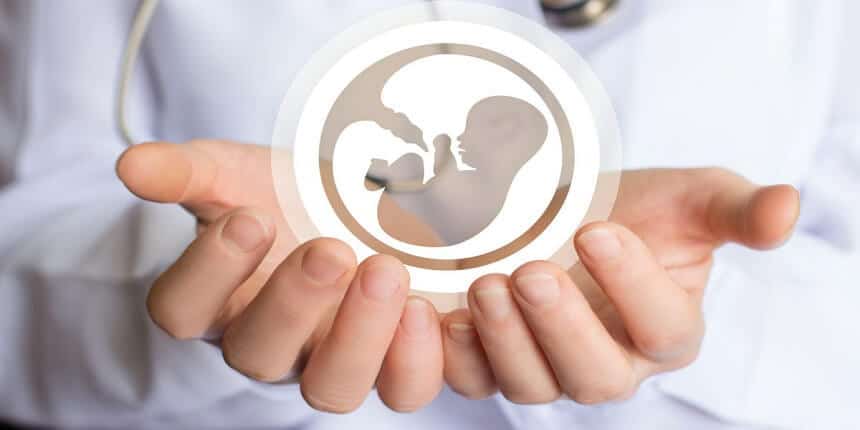 Before elaborating on the cost we would tell you what is IVF treatments first. IVF treatment is used for infertile couples who are not able to conceive due to various reasons like blocked/ damaged fallopian tubes, some genetic disorders, some infections, etc. So, IVF treatment help them in getting pregnant under controlled conditions outside of natural intercourse.
The most common cause of infertility is female infertility which comprises approximately 70% of infertility cases, so most IVF treatment are performed using female eggs. The process is slightly different for men and women. For men, they have to provide sperm samples that will be used in fertilization procedures. Whereas women have to undergo ovarian stimulation where they will be provided with hormonal injections over some time. And the cost of IVF treatment in India largely depends on the services provided by the clinic.
As we said above IVF cost in India is Rs 1,00,000 to 1,50,000 approximately, but this is the cost of one cycle. In the Indian market, various IVF clinics offer packages for 1 to 3 cycles. So you can choose accordingly after going through their services and reviewing pages. IVF treatment costs are different in different states of India. So, it is better to consult your IVF doctor and start the treatment accordingly.
IVF process cost in India is a little much better than in other countries as the health care cost is less here. In some countries, it costs as high as Rs 2,50,000 to 3,00,000 per cycle. However, fertility treatment costs will depend on many factors like IVF clinic, several times required to fertilize and implantation, and so on. In India, after increasing number of infertile couples are opting for infertility treatment procedures. The growth is due to the reason that infertility treatment medical tourism has become popular in India because of the low cost associated with it.
How much does IVF cost bifurcated into steps?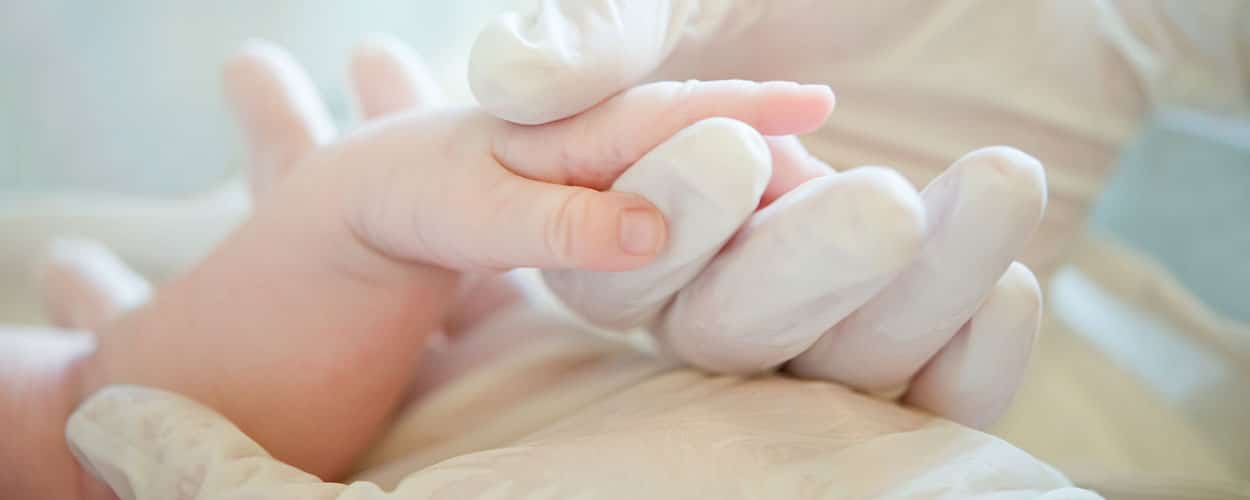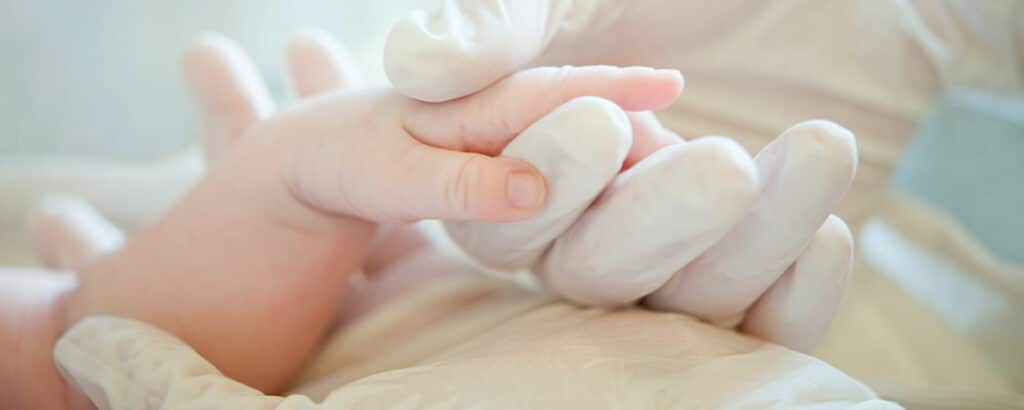 The average IVF cost in India is approximately 1 lakhs to 4 lakhs which includes doctor's fees and lab tests. However, the same range of treatment could vary from clinic to clinic. IVF procedures with its expenses is very dynamic it may cost lower than this range or it may even be higher. From the first IVF treatment step to the last step the cost range is different and they are:
Per assessment cost: The assessment cost is charged by the Clinic facility. The cost usually varies from 2000-4500 rupees and more depending on the clinic & its location. This procedure's first step includes complete medical history taking of both partners and physical examination by a gynecologist. If any treatment for an underlying disease is required then it should be carried out before starting the first IVF cycle.
Procedure cost: The procedure cost is for the IVF laboratory work and the doctor's fee. The average range for this step costs 75000-1,90000 rupees. The IVF cycles taken for a treatment comprise medications, blood tests, and ultra-sounds. The cost is inclusive of these types of investigations/procedures which are carried out before & after the procedure.
Medication Cost: The medications are taken by the patient for stimulation of ovulation. The average cost ranges from 45000 to 90000 rupees depending on the number of ampoules required. Medication charges include the cost of fertility drugs and injections.
Donor cost (If used): Usually the donor will not be a part of your family, so there is a need to pay her. In many cases, it has been seen that patients choose an unknown person from the list of donors available in banks or from other sources. The amount charged by the donor bank is included in this range.
a) Sperm donor transfer cost: In this step of the IVF treatment, sperm donated by a man other than the patient's partner is fertilized and transferred to a patient's uterus. The average cost of sperm donor ranges from 12000-20000 rupees and it includes charges for infertility issues procedures with medications.
b) Donor Embryo transfer cost: In the last step of the IVF treatment, embryos are transferred to a patient's uterus to initiate a pregnancy. The average cost for embryo donor ranges from 45000 to-80000 rupees and it includes charges for embryo transfer procedures with medications.
c) Egg Donor transfer cost: In this step of the IVF treatment, eggs donated by a woman other than the patient are fertilized and transferred to a patient's uterus. The egg donor cost ranges from 35000-55000 rupees and it includes charges for embryo adoption procedures with medications. As well as sometimes egg or sperm donors can be part of your family, so there is no need to pay for them.
IVF cycle monitoring cost: To monitor a pregnancy, the patient is required to go for a scan after every two weeks. The cost ranges from 30000-55000 rupees and it's inclusive of ultrasound charges. In most cases, this procedure is carried out by the same doctor who treated you earlier. Also, in most IVF clinics test-tube baby costs are cheaper than this range.
What's the cost of all fertility treatments?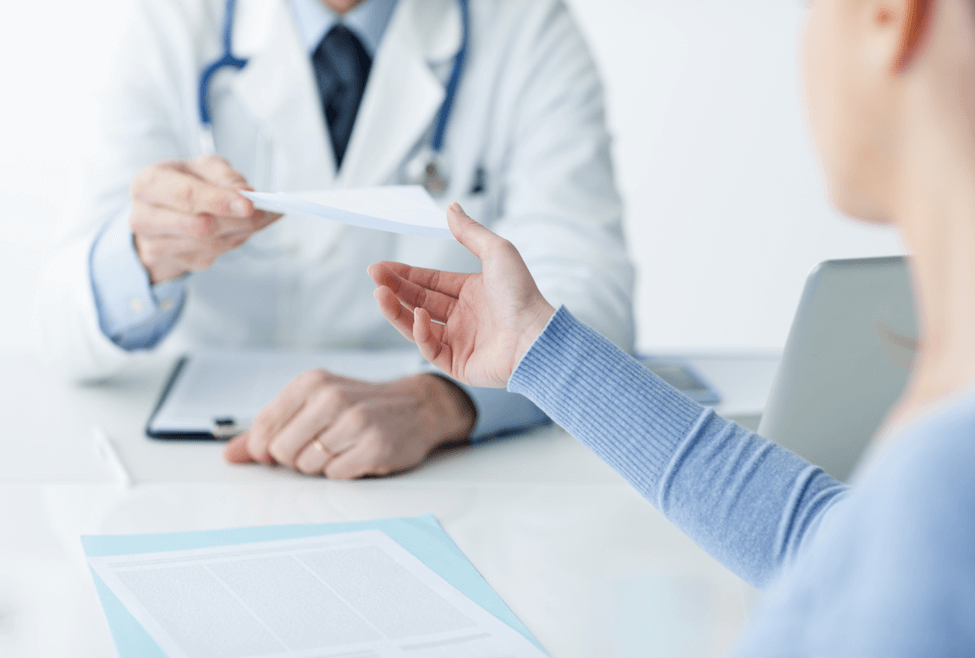 However, fertility treatment is not only the cost of IVF treatment but also includes other treatments such as surgeries and medication. Hence, it is not a wise idea to get fixated on the cost of IVF alone. The costs for fertility treatments vary from one clinic to another. The following detail provides indicative costs for various fertility treatments in India:
1. Intracytoplasmic Sperm Injection (ICSI)
ICSI treatment is significantly cheaper than conventional IVF treatment. If a couple opts for ICSI, then there is no difference in the cost of ICSI and normal IVF. The total cost of the Intracytoplasmic sperm injection procedure like medications, embryology, sperm freezing, etc comes around Rs 2 to 3.5 lakhs in comparison to one IVF cycle. The ICSI cost will vary depending upon the type of sperm count and other tests such as epididymal, semen analysis.
2. Intra-Cytoplasmic Morphologically Selected Sperm Injection (IMSI)
IMSI treatment is another advanced technique that requires an expert embryologist to choose the best possible embryo among the multiple embryos. IMSI has a cost that is around Rs 2 lakhs higher than a normal IVF cycle. The total cost of the entire procedure comes around Rs 4 to 5 lakhs. In India IVF cost in four figures is very common for this treatment. IVF treatment cycles through egg donation are available at much cheaper rates; however, it is not advisable due to risk factors.
3. Assisted Hatching
The exact cost of assisted hatching is difficult to determine as it depends upon the type of Assisted Hatching procedure. But it can be estimated at Rs 45000-1,00,000 per complete Assisted Hatching cycle. The cost varies depending upon whether or not patients require pre-IVF/ICSI counseling tests, sperm freezing, storage, and other tests. Though Assisted Hatching is a one-time treatment, it usually takes place along with IVF.
4. Frozen Embryo transfer
The Frozen Embryo Transfer cost lies between Rs 45,000 to 75000 per cycle. Many IVF specialists promote the idea of FET as it is cheaper than conventional IVF and can be done without compromising on the success rate. Frozen embryos are also available in the cases of premature ovarian failure. Similarly, the frozen eggs process in India varies from state to state and it depends upon the number of eggs collected, amount of medications used, and other cost factors.
5. Intrauterine Insemination (IUI)
The IUI cost varies between Rs 12,000 to 17,000 per cycle in comparison to conventional IVF treatment. In-vitro Fertilization is more complicated, requires advanced technology, and is costlier. It may have side effects that are not found with IUI by being more invasive. Additionally, more IVF cycles may be required as compared to IUI. The cost for IUI treatment will depend on the total number of cycles and the IVF centers where it is performed.
6. Egg and Sperm donation
The cost of treatment with donor eggs is very expensive, but sperm donation is cheap. The normal approach for IVF treatment includes donor eggs and sperm fees, which take up 40 to 50% of your total fertility budget. The basic IVF costs for the single sperm donor cycle are around Rs. 10,000-17,000 whereas the treatment with donor eggs would cost you Rs. 30,000-45,000. In cases of male infertility, there are no significant costs involved in the treatment with donor sperm. But it is the low-cost IVF treatment, which attracts many individuals to opt for donor eggs and sperm.
7. Fallopian tube surgery
In India, surgeries are performed at a fraction of the cost compared to western countries. Surgery costs in India ranges from Rs 2.5 lakhs to 4.5 lakhs and depend upon the type of surgery required for each patient case. Generally, the test tube baby cost includes the cost of common surgeries such as tubal recanalization, myomectomy, fallopian tube repair, and salpingectomy. These procedures are performed to circumvent ovulation dysfunction, blockages in the fallopian tubes, and uterine fibroids.
What has the affecting factor of IVF Cost?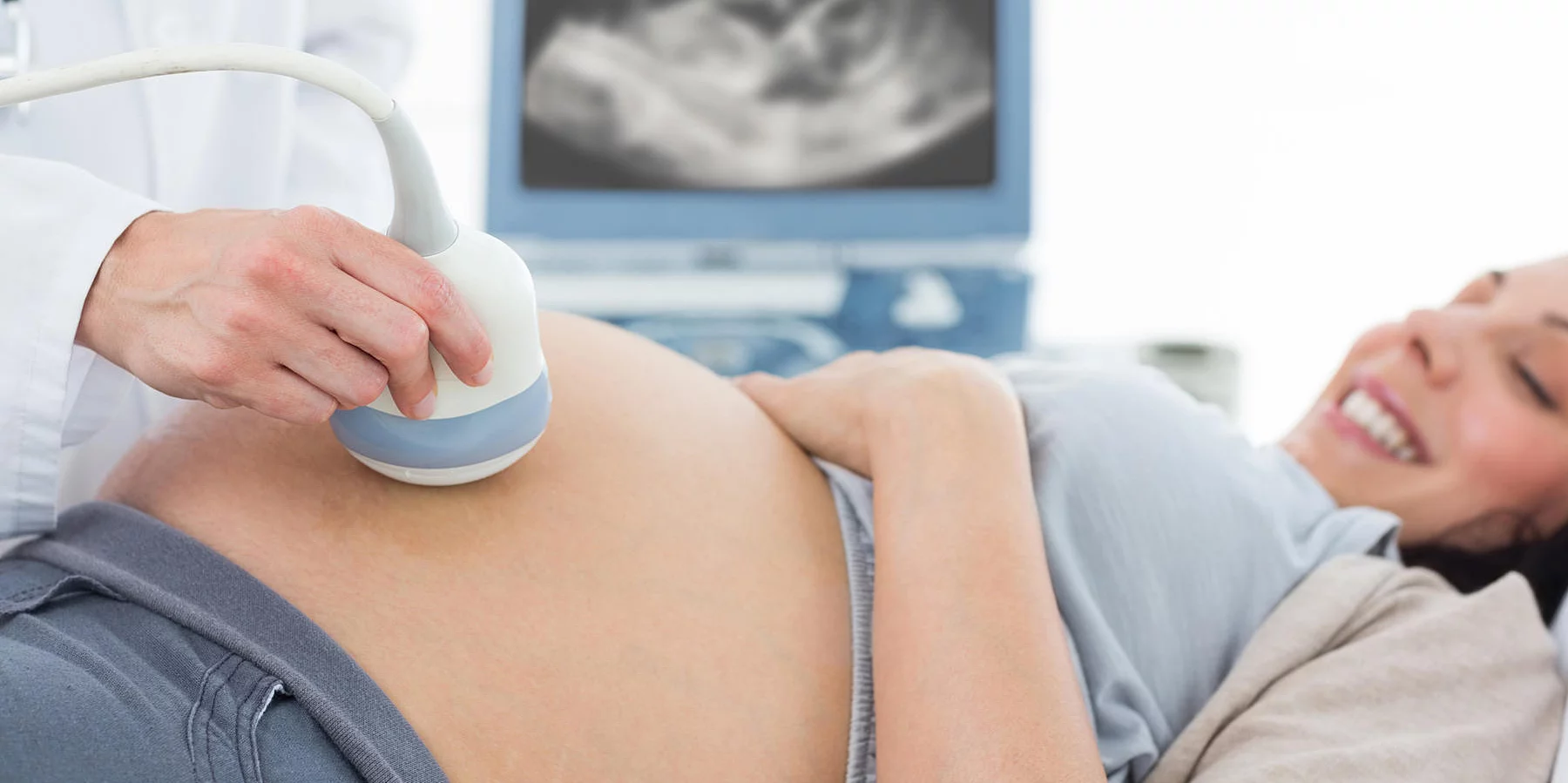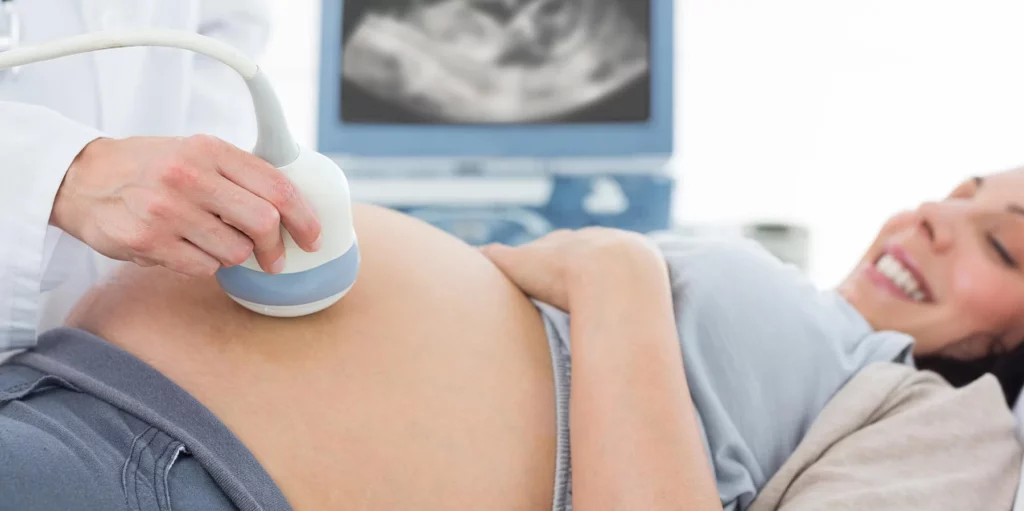 The IVF process cost in India has become a matter of discussion since people are becoming aware of the treatment and its benefits. The IVF cost in India has seen a rapid rise over the last decade. But some factors affect the IVF treatment cost and to increase the success rate of infertility treatments we need to consider them. Furthermore, the cost of IVF treatment depends upon various factors and they are:
1. Fertility clinic
The fertility clinic that we choose will influence the IVF cost in India. The quality and success rate of an infertility treatments the IVF centre or a hospital plays a vital role in determining the IVF treatment cost. IVF cycles are costlier in private infertility hospitals than the public sector fertility clinics because of their superior quality of care. The larger, more experienced and profitable IVF centres charge more for their treatments.
2. Type of Treatment
The different types of treatment available at a centre also affect IVF price. From the first to complete IVF cycle, you will have to spend a lot and it is advisable that before choosing IVF centre for treatment. Also, additional assisted reproductive technologies like ICSI, IVF with donor sperm, and PGD cost more because of their complex nature. For affordable IVF costs, you need to choose a fertility clinics carefully. As well as the mini IVF cost for one cycle is less than the standard IVF cost.
3. Number of IVF Cycle Needed
Usually, patients need to go for multiple IVF cycles to conceive. The cost of each cycle goes up because treatments like ICSI are used in most cases. If you are planning for only first IVF cycle in India, then you can consider public sector fertility clinics. It will cost 50% to 60% less than the fee in private infertility centers. The IVF treatment cost would be affected by the first cycle requirements.
4. Age & Duration of Treatment
IVF cost in India increases as the patient's age increases. The older you are, the longer it would take to conceive through IVF treatment. For women under 35 years, three fresh IVF cycles with ICSI costs Rs 2-3 lakh depending upon the clinic. While women aged between 35-39 years will need four fresh IVF cycles to conceive for Rs 2-5 lakh. Women in their early forties or older would require six IVF treatment cycles at Rs 3-6 lakh. Also, the younger is the woman, the higher are her chances to conceive.
5. Experience of doctors
The expertise of the infertility specialist in conducting different types of treatment also affects the cost of the treatment. The more experienced and knowledgeable your fertility doctor is, the more are your chances of success. A good infertility center not only has expert physicians but also has proper backup staff with required training and equipment. In testicular sperm aspiration (TESA), intracytoplasmic sperm injection (ICSI), and semen washing, success depends on how skillfully and quickly the doctor can perform tasks. IVF with health insurance coverage can be done at less actual cost because of the high volume these centers handle.
6. Additional medical conditions
If you have additional medical conditions along with your infertility problem then the IVF cost in India will be higher. You should always share your medical history with an expert fertility specialist before undergoing infertility treatments. Because if you have any other health condition apart from primary infertility, this would increase the cost of IVF in India. For mini IVF or low-cost IVF, the additional medical conditions should not be a concern as these methods do not require any such extra procedures.
7. Location of Your Fertility Clinics
Fertility clinics located in a rural area might be costlier than an urban center because of logistics and manpower issues. If you are opting for IVF in Bangalore, Chennai, Delhi, or Mumbai then it might be costlier than the fertility clinics in Pune, Hyderabad, etc. As we have known that overall IVF cost in India may vary from 1 Lakhs to 5 Lakhs depending upon the health of the patient and his/her response to the treatment. For medical tourism in India, you need to look for best IVF centre treatment in Delhi, Mumbai, Chennai, or Bangalore.
Tips we should consider after IVF treatments
However, after the treatment of infertility, the couple has to make some necessary changes in their habits. One of the most important post-treatment tips is to avoid smoking and alcohol to increase the chances of a successful pregnancy. Below we have mentioned some tips you need to consider after having treatment and they are:
After IVF, it is advisable to visit a doctor once in 3 months for a complete examination and follow-up. If necessary, some additional tests may be required. In this way, you can avoid any future problems.
If you have IVF with health insurance then you will get a refund check which can help you reduce your expenditures. You have to open an account that is easily accessible after the treatment.
You should not miss any monthly menstrual cycle after IVF because missing monthly periods may again lead to fertility issues. In this case, you have to take an immediate consultation with a doctor and start medication immediately.
After the successful treatment of infertility, it is recommended that you avoid birth control pills or intrauterine contraceptive devices.
If you have a child through IVF, do not jump to having a second baby as soon as possible. There is a great chance of multiple births so give some time to your body and the firstborn before getting pregnant.
You must be aware of the fact that a child born through IVF is at a greater risk of having health problems so you have to monitor his/her health from time to time.
If your baby was conceived through IVF, you should abstain from sexual intercourse when the bleeding occurs during the menstrual cycle. In this way, there is less chance of pregnancy.
If you want to conceive again after IVF, carefully monitor your menstrual cycle and have intercourse when ovulation is more likely to occur. In this way, there is a greater chance of conception.
Avoid eating junk food as your body is already weak and unhealthy food items can cause serious problems.
Take a proper diet rich in green leafy vegetables, fruits, whole grains, etc., to regain strength.
The Bottom line
Therefore, IVF costs can vary depending on the country, clinic, and individual patient. However, in India, the average cost of an IVF cycle is around 1,00,000-3,00,000. This is a lot less than the average rate for IVF services around the world which costs anywhere from $15,00 to over $40,00 per cycle. These prices are due to lower medical and laboratory expenses as well as a more affordable general economy. If you're considering using IVF as your best option for conceiving a baby with the help of assisted reproductive technology (ART), make sure to compare prices before committing. If you have any queries regarding the cost of IVF near by your city then leave a comment below.