The moment you got engaged, the 'wedding planning ball' automatically starts rolling, and it'll never stop until your most awaited wedding day. Some of you may still wish to enjoy your time being engaged and all that, but most of you are probably thrown into your wedding planning right away.
Wedding planning will never be an easy feat. You'll have to go through many decision-makings, talk to numerous wedding package dealers, visit several wedding locations, and fit into so many wedding gowns. One of the things you shouldn't miss out on during the planning is your wedding flowers. Your flowers play a crucial role in your decorations, design, and overall wedding ambiance.
That itself may already put pressure on you, not to mention that the choices of wedding flowers are almost infinite. Fortunately, professional wedding florists exist like calgary flower chix to help you choose the best flowers for your wedding day. But their assistance doesn't stop there. There are still loads of reasons why having a wedding florist is one of the best decisions you can make.
Here are four amazing benefits of hiring a wedding florist: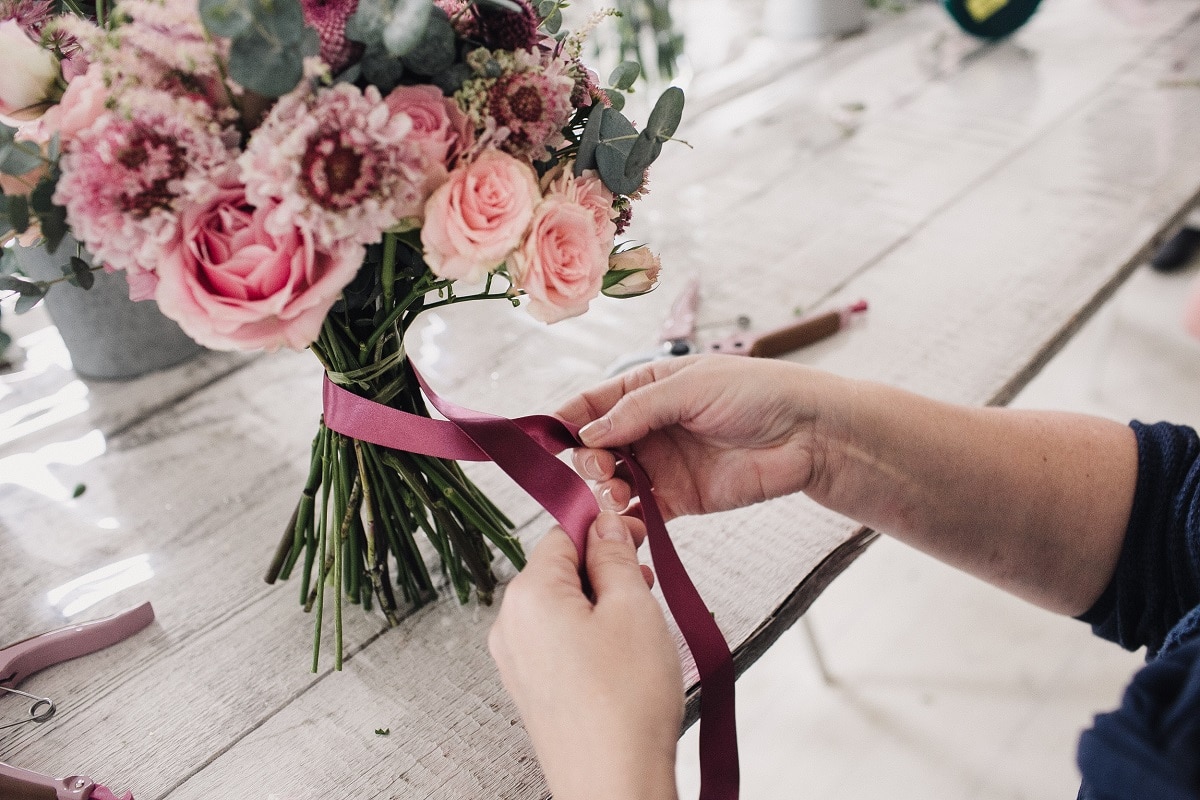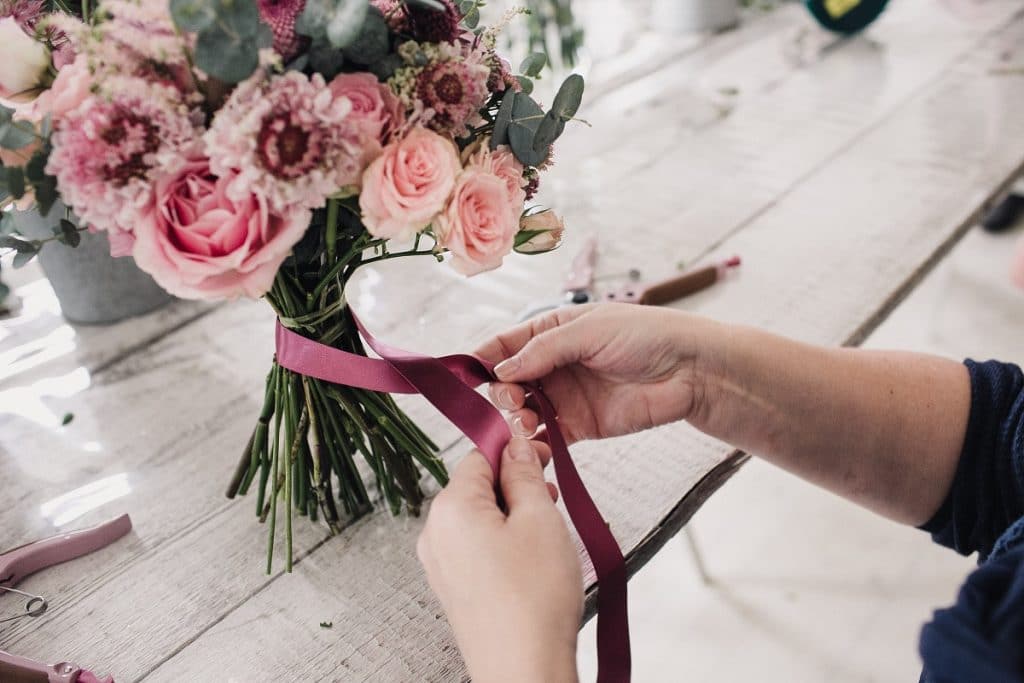 1. They'll Help Save Your Time
As soon as you're engaged, one of the things you won't always have is time. Most of your time will be spent on the other aspects of wedding planning, leaving you with almost no time and energy to check out some flowers, prepare your bouquet styles, and plan the flower decorations.
Hiring a wedding florist will save much of your time, energy, and worries from anything related to your wedding flowers. They'll take the wheel and take charge of bouquet styling, flower decorations, and flower placements. Moreover, one of the things you should know before hiring a florist is whether they include flower wedding centerpieces in their services.
Then, all you have to do is wait for them to deliver your ordered flower arrangements to your wedding location after you've chosen your wedding flowers.
2. They Have The Skills And Expertise
Even if you have initial ideas on which flowers to choose and try to arrange the bouquets yourself, these professional wedding florists have sufficient expertise and experience to help you decide on the right flowers and achieve your dream wedding. When you consult a wedding florist, they'll first ask about your personal preferences and show pictures or samples of the flowers.
From there, they'll help you decide whether to go for those, or they'll offer you other options which may work better for your wedding. Moreover, these people also know which flowers are available, depending on the season of your wedding. In case your preferred flowers aren't available, your florist can show you flower alternatives that are closely similar to your original choices.
3. They Can Help You Save Your Wedding Budget
Some people tend to DIY their wedding flowers because they believe they can save money when they do so. But the truth is, hiring a professional wedding florist can help you save more.
Try to imagine this: you decide to buy the flowers yourself instead of consulting a florist first. Then, you spent hours researching how to preserve these flowers a few days or hours before your wedding day. Unfortunately, your flowers started wilting during your wedding day, making it almost impossible for you to arrange them, style them, or display them in your decorations. So, you've decided to contact a wedding florist and ask for flower arrangements. However, it's too late to pull off bulky flower arrangements on such short notice, leaving you stressed and despaired.
To save yourself from such a disastrous scenario, it's always best to hire a professional wedding florist. Don't worry about your budget as any wedding florist can still give your wedding floral arrangements that'll perfectly match your budget.
4. They Ensure High-Quality Wedding Floral Arrangements
Since these people are experts and professionals with anything related to wedding flowers, they have complete access to high-quality materials and flowers most people don't have. For instance, your wedding florist can provide you with flowers or leaves that could rarely grow in your area. That's because wedding flower companies usually have their controlled environment to grow their flowers and ensure they provide fresh and blooming flowers for their clients.
Furthermore, some companies may not have their own environment to grow their flowers. But despite that, these people still have special business relationships with different flower farmers, vendors, or manufacturers, making it possible for them to still produce top-quality flowers and other decorations you may wish to have.
Wrapping Up
Overall, hiring a wedding florist will give you assurance and peace of mind. You won't have to worry about taking care and arranging your flowers. Plus, you can assure that your wedding's ambiance will be more elegant, polished, and comprehensive. Your wedding florist will remove your worries about every tiny detail of your wedding flowers and keep your attention focused on your wedding.