Paying for therapy or mental health services may be a foremost challenge for many people. The Therapy cost depends on the plan you choose and how many sessions you need for treatment. The average therapy cost per session is ranging from $60 to $240 per session. This cost differs from country to country. So in most cities of the country, you can expect to pay $100-$250 per session. There are many different therapy practices, and you can get in-person or online. Whether you are using individual Therapy, CBT, DBT, or psychotherapy cost, each of these is a great way to help your well being. Here we are providing all details about all types of mental health therapy Cost, therapist cost per hour, and many more.
What is the Cost of Therapist Per Hour?
As there are many different types of mental health treatment, naturally, you are worried about paying for therapy. The average cost of therapists per hour may range from $75 to $150. But this price is not fixed can differ from one mental health expert to another. Many other factors that can affect the price of therapy such as
the therapist's training,
the location of therapy,
therapist's reputation,
Insurance coverage,
Length of the therapy session,
Specialization.
If you need mental health therapy, it is essential to understand first the plan before developing a treatment plan. Therapists charge in different ways; mental health professions charge either per hour or per session.
The current status of your mental health condition will determine which type of therapist you need and how many therapy sessions you need to book. The more session you required, the more you will pay if you are worried about the expense of Mental health therapy or counseling.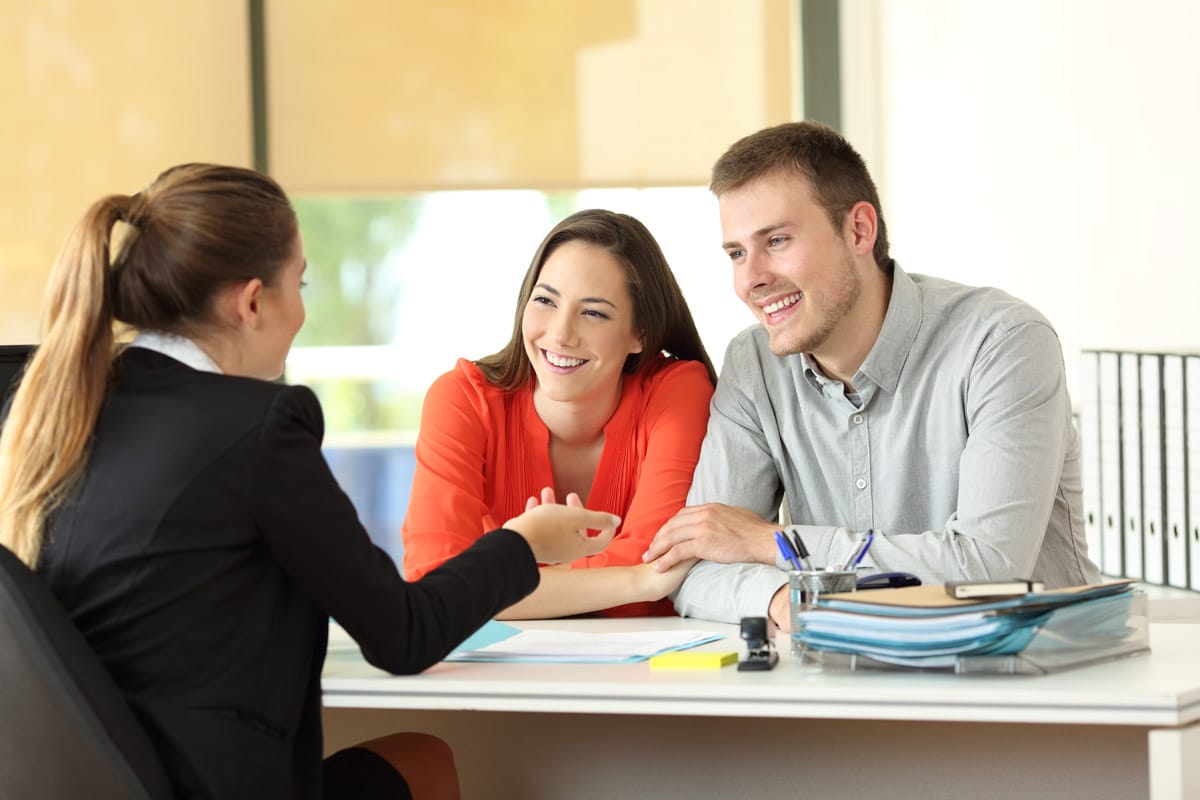 Types of Therapy With Price
If you are considering trying therapy, you might have already noticed the several types of therapies available. Your therapist suggests the specific therapy that works best for your particular conditions. Each therapy follows the different steps of treatment, so the price also differs from one therapy to another therapy.
Here is a guide on some common types of therapy with the price, which gives you an overall idea about each therapy.
| | |
| --- | --- |
| Type of Therapy | Therapy Cost Per Session |
| Individual Therapy | $70 to $150 |
| Couples Therapy | $100 to $250 |
| Marriage Counseling | $90 to $240 |
| Group Therapy | $30 to $80 |
| Expressive Arts Therapy | $60 to $250 |
| Interpersonal Therapy | $100 to $200 |
| Cognitive Behavioral Therapy (CBT) | $100 to $200 |
| Narrative Therapy | $250 to $300 |
| Depression Therapy | $100 to $200 |
Individual Therapy Cost Per Session
The average cost of Individual Therapy ranges from $70 to $150 per session. Individual Therapy costs or private therapy may changes from location to location. The Therapy cost will depend on where you live and no of the sessions you need. Somehow individual therapy is often the most expensive. Individual Therapy is also commonly known as psychotherapy, therapy, talk therapy, and counseling. The goals of the Individual Therapy may be to implement change or improve the quality of life. Individual therapy prices may low if you have an insurance plan.
Couples Therapy Cost Per Session
The average cost of Couple Therapy ranges from $100 to $250 per session. Couples therapy costs per hour also can vary depending on the type of counselor you choose and where you live. The standard rates differ from one country to another country. But unfortunately, health insurance doesn't technically cover couples, because "relationship issues" is itself not a mental health diagnosis. Couples Therapy Sessions are usually around 50 minutes. But sometimes it needs longer sessions for the people who travel long distances. You could get low-cost couples counseling solution if you booked a minimum session.
Marriage Counseling Cost Per Session
The average cost of marriage counseling rates ranges from $90 to $240 per session. Marriage therapy can be so expensive as insurance is not typically required to cover marriage counseling. Mental health Insurance covers only mental health conditions as a medical diagnosis. But marriage counseling is not a medical diagnosis, so it does not cover under health insurance. Taking Marriage counseling online can be affordable for the couple. The couple can participate in Online marriage counseling in question and answer sessions with their qualified marriage counseling therapist. You can find a local marriage counseling center by searching low-cost marriage counseling near me online.
Interpersonal Therapy Cost Per Session
Interpersonal Therapy Cost Per Session is about $100. But the cost may vary from one country to another. The residential treatment centers for teens provide the best treatment at an affordable price and 100% of the Costs are Covered by Insurance. Interpersonal therapy is the best treatment for depression by improving the communication patterns and how people relate to others. Method of interpersonal therapy includes Identification of Emotion, helping the person identify their emotion, and from where it is coming. Interpersonal psychotherapy (IPT) improved interpersonal functioning and increased social support. The cost depends on the mental health condition of the patient.
Group Therapy Cost Per Session
One may pay $30 – $80 for Group Therapy Cost Per Session. Therapies process may be performed in a group or individually. Some counseling therapists offer group therapy as the group's collective experiences can motivate the individuals in it to move forward. Group members encourage each other, which helps grow better, improve communication skills, give excellent individual thought processes. Group therapy will be the best option for you if you want to have low-cost therapy. The session prices of group therapy may depend on the location where you live.
Expressive Arts Therapy Cost Per Session
Expressive Arts Therapy Cost Per Session depends on the numbers of the session you need to require. Expressive arts therapy combines psychology and the creative process to promote people's emotional growth and healing. People are utilizing expressive arts therapy from a qualified therapist to explore their responses towards art processes such as reactions, and insights through pictures, sounds, explorations, etc.
Interpersonal Therapy Cost Per Session
Interpersonal Therapy Cost Per Session is about $100. But the cost may vary from one country to another. Interpersonal therapy is the best treatment for depression by improving the communication patterns and how people relate to others. Method of interpersonal therapy includes Identification of Emotion, helping the person identify their emotion, and from where it is coming. Interpersonal psychotherapy (IPT) improved interpersonal functioning and increased social support. The cost depends on the mental health condition of the patient.
Cognitive Behavioral Therapy Cost Per Session
The Cognitive Behavioral Therapy fees vary by the therapist, which ranges from $140 for pre-licensed CBT therapists and $100 – $250 for licensed CBT. If you have an insurance plan that covers behavioral medicine or psychotherapy sessions, then you may pay less as your insurance premium may cover most. Your insurance coverage may cover many health professionals who offer CBT and see if any mental health professionals provide it. Moreover, most Cognitive Behavioral Therapist will accept insurance.
Narrative Therapy Cost Per Session
The Narrative Therapy Cost Per Session varies from $250 to $300. Narrative therapy is one type of psychotherapy that focuses on the stories or narratives that individuals, families, and entire cultures tell themselves. Narrative therapy deals with the construction of deeper meanings in peoples' lives. Narrative therapy helps you understand and reshape these stories claim the role of authorship in your own life.
Depression Therapy Cost Per Session
You expect to pay about $100 and $200 for depression therapy cost per session without insurance. And you will be pay extra for depression medication cost. Depression Therapy deals with depression, which is a mood disorder like feelings of sadness, loss, or anger, etc. In the process of depression Therapy, the combination of talk therapy and medication is generally required. Depression Therapy Cost Price depends on the severity of your depression concerning your treatment needs.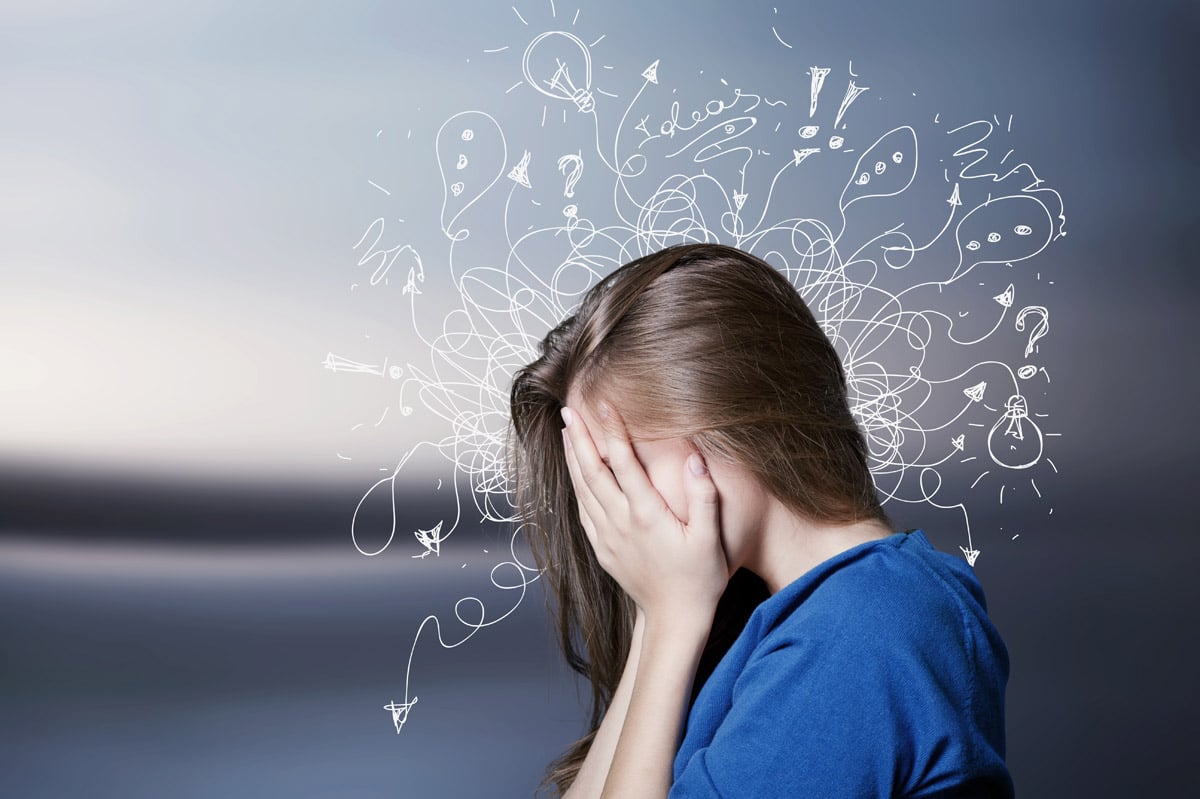 How Much Does Cost of Counseling By Specialist
Counseling helps people to manage and respond to their mixed emotions about life's challenges. If you have a question in mind about what the average cost of counseling or therapy is, it is essential to know the factors which deal with the therapies. These factors directly affected the final therapist prices. You need to pay about $50 to $300 per session for counseling cost.
Here find a rough guide to what you can expect to get Cost of Counseling By Specialist. However, the cost does vary from area to area. Here you find the therapist that represents the best value for money for any budget.
| | |
| --- | --- |
| Type of Specialist | Specialist Cost Per Session |
| Psychologist | $70 to $150 |
| Psychotherapist | $100 to $200 |
| Psychiatrist | $300 to $500 |
| Counselor | $50 to $80 |
What is the Cost of Psychiatrist Per Session?
The initial consultation fees of Psychiatrist per session is between $300 to $500. And when you move forward with your treatment plan, you may pay at least $100 per hour. And the average rate of Psychiatrist Per Session is closer to $200 per hour. As the psychiatrists have extensive medical training and experience, so their rates are usually higher than other types of mental health providers. You can pay what you afford, based on your budget plan. A psychiatrist treats the psychological and physical symptoms associated with various mental health conditions. Mostly a psychiatrist work with their patient's doctor and psychologist to implement the best possible treatment strategy.
What is the Cost of Psychologist Per Session?
The Cost of Psychologist Per Session typically charges anywhere from $70 to $150 per session. And where the standard rate of Psychologist Per Session is $250 per one-hour session. And also, many psychologists may offer a sliding scale fee, which is based on your specific income level. Psychologists specialize in a specific area, which is what influences their ongoing research. Psychologists work to focus on patient's research.
Psychotherapy provides an effective strategy that helps patients overcome distressing, problematic thoughts, and behaviors.
What is the Cost of Psychotherapist Per Session?
Cost of Psychotherapy generally around $100 per session. Psychotherapy fees may be covered under some private health insurance plans. Psychotherapy models are many types, such as cognitive-behavioral therapy, interpersonal therapy, and dialectical behavior therapy, etc.
What is the Cost of Counselor Per Session?

The cost of a counselor per session ranges from $50 to $80. And where you may need to pay the cost of counselor $20 per hour. People seek counseling due to many reasons, such as focusing on social, psychological, or personal difficulties, etc. Counselors are maybe a psychologist, family therapist, the clinical social worker. The cost of counseling varies per session, depending on the plan. In this case, a student counselor is mostly supervised by a registered psychologist having more than five years of experience.
How Much Does Online Therapy Cost?
The cost of online therapy differs depending on the Therapy center and the type of communication you choose. A live video chat with a therapist basically costs ranges from $59 to $99. And where unlimited messaging may start around $40 per week. And a face to face meeting with a therapist averages between $75 and $150 an hour. Mostly online therapy services cost less than face-to-face treatment. As per the study, online therapy requires 7 to 8 times less of a therapist's time than face-to-face.
Does Insurance Cover Counseling Cost?
Most health insurance plans cover at least some part of mental health treatment. One insurance may thoroughly cover psychotherapy or counseling sessions. Another may only include the minimum.
Some people have certain health insurance plans to cover therapy for mental health issues, while most of the people require to pay most of it out of pocket. One who have health insurance, you may pay cost $20 to $50 per therapy session.
How to Reduce Therapy Cost?
Therapy Cost is somehow expensive. Some people having mental disorders cannot be able to get treatment due to the cost of therapies. But in real therapy doesn't have to be expensive to work. There are lots of options available to have the help and treatment you deserve.
One can manage the cost by consulting with therapists who use a sliding-scale fee structure, and determining whether a therapist's fees can be covered by the insurance plan. Here get some points that need to consider to cut down the Therapy Cost.
Go for the Sliding Scale Therapy
Sliding Scale is the best way to cut down your Therapy cost by choosing a therapist who will offer sliding scale therapy. In sliding scale therapy, the price per session is mostly negotiable based on your current income. Before you set your appointment, you should ask the therapist if they have low-cost services during your initial session. Do some research to find out the therapist who offer sliding scale payment options forthright.
Go for University Counseling Centers
Some universities offer mental health clinics that serve the community, provide evidence-based psychotherapy—the graduate students who are in psychotherapy training with licensed mental health professionals offer cutting-edge therapies free. For the current students, the fees may be free and maybe a low-cost option for others.
Participating in Research Studies
You can find potential research studies in your area. Participating in a research study is another ideal way to receive psychotherapy for free. In some cases, the treatment being tested may be new and not evidence-based research.
Take Advantage of Your Health Packages
Many therapists can do away with the traditional method of charging fees to patients for each visit, and they don't introduce healthcare packages. Most health insurance plans also include a benefit option.
Many insurance companies will reimburse you for a portion of the money you pay to a therapist during the treatment. The treatment amount which your insurance company will cover varies between companies and plans.
Include Remote Online Therapists
Working with a therapist remotely or online can be a valuable option for reducing costs, online therapy is making the scheduling and time commitment aspects of therapy easier for you. Your therapist has a live session using voice or video chat or with a time delay via text chat apps etc. Moreover, you can save both your time and cost by taking Online Therapy.
What are The Benefits of Counseling?
In this busy world, Many People are faced with many challenges in life that can be very isolated, and need trauma counseling or just need support. The main focus of counseling is to assist clients in achieving their personal goals and gain greater insight into their lives. Counseling deals with depression, anxiety, eating disorders counseling process is performed in many ways, like an educational experience. Below are some benefits of Counseling:
Methodology: Counselors offer and use a variety of methods in which to help a person in whatever they are going through. They will help by posing questions answers session with the patient to study their mind. Often, the answers to life's questions are right in front of us.
Feel Less Alone With Your Problems: As we know, if someone shares his feelings or issue with someone, they feel light-hearted. Most people feel unable to share their feelings and problems with the people in their life and handle the difficulties only ownself. But counseling can give you the freedom to talk about things you wouldn't usually tell to your friends and family. So counseling helps make people feel less alone and isolated in their suffering.
Counseling makes it Easier to Cope with Everyday Life: When someone shares and unload their emotions through counseling, get on with the rest of your life, making it easier to cope. Counseling makes positive changes in your life, which in turn lifts your mood. Some even get back on the path to realizing your dreams.
Improve Your Physical Well being: Counseling not only improves your mental health but also improve your overall physical health and well being. Counseling can provide you with more energy, sounder sleep, and a better appetite. It makes people more active, which can elevate feelings of positivity.
Lower Burden of Your Emotions: Through your counseling session, you can shoulder the burden of your emotions. Counseling changes your mood and behavior, and long-seated issues which are the root cause of all kinds of worries.
FAQ About Therapy Cost
Is paying for therapy worth it?
Therapy is a valuable and best tool that can help you to solve problems, set and achieve goals, improve your communication skills in your life. Therapy teaches you new ways to track your emotions and keep your stress levels low. But most of the people feel that therapy is worth the cost. As the price might seem high, but considering some factors, you can cut down the Therapy cost.
Is Therapy Expensive?
Therapy is many types, and the cost of therapy depends on which kind of therapy you need or how many sessions required. But you can lower this cost by taking an insurance plan which covers the premium of the treatment cost.
What is the Average Cost of Counseling?
The Average Cost of Counseling for 45 to 60-minute sessions costs between $60 and $120 without insurance. But many health insurance companies provide counseling cost coverage. And the therapy costs $20 to $50 per session with insurance.
How to Get Free Therapy?
Many organizations and individual therapists offer free or affordable counseling. You research your locality. You can find in your city or a college town, universities which are always the best place to get low-cost treatment or even free therapy. You can find the clinics which are usually open to the public, and they provide sliding scales fees which can be as low as $1.
Why Do Costs for Therapy Vary So Much?
The cost of therapy can differ widely depending on many factors. Some therapists are part of a panel of the therapist who accepts particular insurance. Factors which cause the Therapy cost to differ:
The location of therapy

The therapist's training

Insurance coverage Plan

Specialization

Length of the therapy session