If you are looking for the best gynaecologist in Guwahati.  Then you are on the right page.  Well, which is the best quite difficult to guess. But when you know the list of top doctors near you.  The stress level will reduce and you can choose which is just right for you. Previously telling you about the rundown of top gynaecologists. Must know about the importance of gynaecologists. Gynecology is a medical practice that deals with female reproductive organ problems. For females, the care of reproductive organs is compulsory. Thus, the best gynaecologist will treat you best and with comfort. If you are dealing with sexual or other related issues, consult a gynaecologist immediately.
Countless females take no notice of sexual problems.  Hence, they need compensation high for it. To make your future pregnancy successful with no side effects. Look for the best doctor and take one step for your health Well, visiting a gynaecologist clinic is a big task.  If we know the best gynaecologist in location, the anxiety may little reduce. Therefore, the level of expertise has shared in the given list. with their personal information such as phone number, address, & timings.
List of top 10 Best Gynaecologists in Guwahati
Dr Dipti Goswami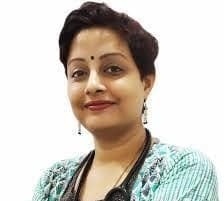 Dr Dipti Goswami is the leading gynaecologist in down town, Guwahati she is famous for valuable and safest treatment plants that make the females more happier and comfortable with her she is unknown to deliver successive outcomes even in a complex situations her clinic is well equipped with latest technology and techniques she is highly advanced and well-trained doctor under the specialist so there is no risk at all is known for the various services such as ovarian cyst, pelvic organ pain, vaginal discharge, beginners infections and many more
24 hours available
084864 83479
Dr Juri Khanikar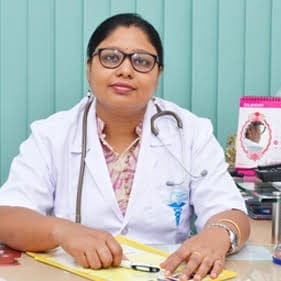 Dr Juri is also the best Gynaecologist in Hatigarh Chariali, Guwahati she is also infertility and IVF expert with 11 years of experience in this field she is good and known for her best services and treatment packages for the ladies should have limited MBBS from the Guwahati medical college and Masters in obstetrics and gynecology from the Gauhati Medical College 2005 she is a fellow member of Guwahati of Citrix and uncountable Society and Indian menu based society and good and fantastic to concert with. Currently, she is running her two clinics.
6:00 AM to 07: 00 PM (Monday, Tuesday, Thursday, Friday) & 5:00PM to 6:00 PM (Saturday)
09 8864 841416
Dr Biba Rani Devi
Dr Biba is a highly experienced doctor in Hatigaon, Guwahati. She is currently working as a senior Gynaecologist in Guwahati with 25 years of experience in this field. She has more than three decades of experience makes them superior to others she has completed her MBBS and Masters in obstetrics and gynecology from the leading centres in Guwahati including Medicity Guwahati. She is famous for the best treatments related to females also she is a fellow member of Indian Medical Association, Federation of obstetrician and gynaecologist of India. She currently best for services like fibroids, enter material removal, tubal ligation, and reversal infertility.
Open 24 hours
0844 8648 3479
Dr Sarswati Sanyal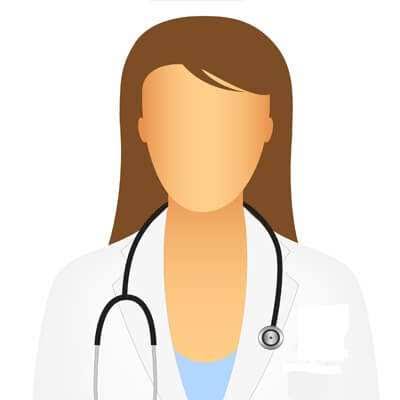 Doctor Sarswati is also the best female Gynaecologist in G S Road, Guwahati. She is a well-qualified and trained specialist in gynae disorder. She is known for giving the excellent treatment and cares to the patient in her sister she is very popular and Standards to deliver the best treatment at affordable prices she is best in the services of Gynecological disorders and treating the high-risk pregnancy, normal delivery, and many more related cases. 
24 hours available
0361 2563 560
Dr Tanma Saikia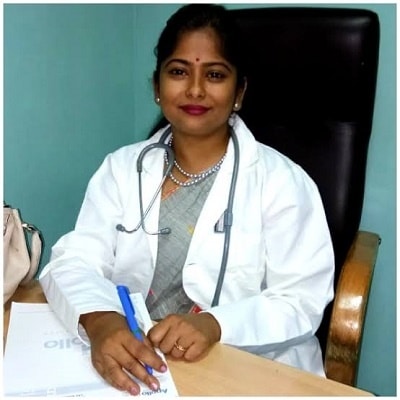 Dr Tanma is one of the best & reputed Gynaecologist in G S Road, Guwahati city. She is well established and popular gynaecologist that known for treating the Aspiring models in celebrities of India she is very dedicated to the patients' health care and also ensures that the patient can easily get back to the life and feel much better than before. She naturally delivers health treatment that offers great health advantages to the patients. 
04:30 PM to 06:30 PM (Monday to Saturday)
090856 12000
Dr Anita Roy Saha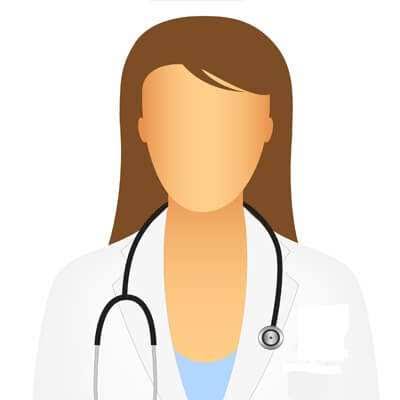 Dr Anita Roy Saha is a reputed and experienced gynaecologist in Hatigaon, Guwahati. She has plenty of years of experience in serving the great services to the women's Healthcare and Society. She is known to provide the services which generally offer successive outcomes to the ladies. Her treatment plans are painless and comfortable for all the patients. So, they could feel better for their future life as well. She is famous for treatments like uterine fibroids, pelvic organ prolapse, urinary problems and many more.
24 hours available
9864 0289 993
Dr Deepa Baruah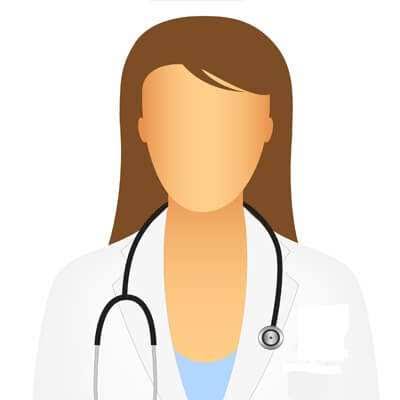 Dr Deepa is a popular obstetrician & gynaecologist in Christian Basti, Guwahati. She is one of the leading doctors in her city over the past few years. She has been a great reputation in delivering the best services to their patients she is well known to treat several celebrities at border International patients as well. She is known to deliver perfect wellbeing to the leaves and comfortable treatment approach that give them a healthy living. 
04:00 PM to 06:00 PM (Tuesday, Thursday and Saturday)
0361 234 7700
Dr Rita Bhuyan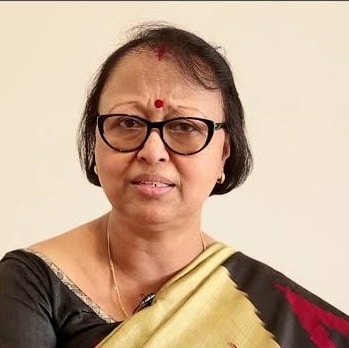 Dr Rita is one of the popular gynaecologists in Guwahati. She is well known for women's health she has completed her MBBS from the reputed Medical University she is currently working in Akanksha hospital as a senior gynaecologist expert. She is good and makes the treatment plans easier that offer excellent results for their patient she is a gentle and best doctor in India right now.
08:00 AM to 08:00 PM (Monday to Saturday.) 
094019 30428
Dr Meghali Devi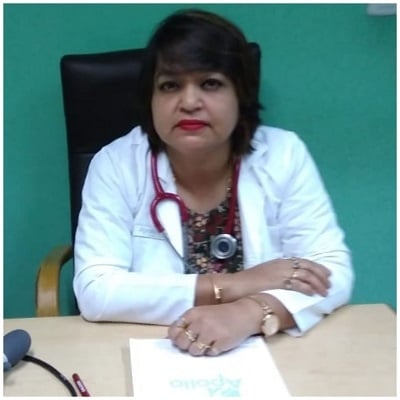 Dr Meghali is one of the leading gynaecologists in G S Road, Guwahati. She is a gynaecologist and obstetrician doctor with years of experience frequently she received celebrities and honourable patients in a health clinic. She is well experienced and qualified Doctor Who attends both International and Domestic patients as well. She has successive years of experience in delivering the best surgical methods and treatment plans for the patients.
08:00 AM to 08:00 PM (Mon to Sat)
9435 1096 48
Dr Manoj KR Majumdar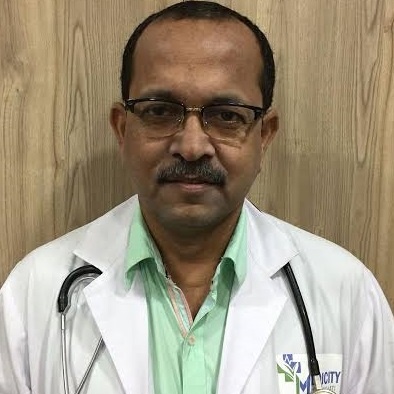 Dr Manoj is one of the best gynaecologists and professors of the department of psychology in GMCH. He is infertility & gynaecologist-obstetrician specialist in Sewali Path, Guwahati. He has four years of experience in this field. Currently, he practices at Medcity Guwahati. He has completed his MBBS from the Assam Medical College and Masters in obstetrics and gynecology from AMC she currently services as a professor and a doctor for infertility revaluation and treatment for normal vaginal delivery. 
24 hours available
084864 83479
Apart from the list, many best doctors are the in Guwahati, India. I hope it will be help in finding the best female Doctor in Guwahati. Who can treat you friendly and give you the best care and sense of comfort.
Facts About Guwahati
Guwahati is based within northeastern India and largest city in the Indian state of Assam.
Guwahati is formerly known as Gauhati and also called the 'Gateway to North East India.
Guwahati is located on the south bank of the Brahmaputra.
Guwahati is one of the fastest growing cities in India
In Guwahati there are many popular temples including Kamakhya Temple and Umananda Temple
Formerly Guwahati was the capital of the Assam Indian state. Currently Assam 's capital is Dispur, a suburb of the City of Guwahati.
Accoland is Northeast India's first and largest Water Adventure Park, and is located in Guwahati , Assam.
The City of Guwahati additionally includes areas such as A.t. Road, Beltola, Fancy Bazar, Ganeshguri, Kahilipara and Ulubari.
The pin code of Guwahati is start from 781 0XX.
Guwahati become metropolis with a population and the 47th largest city in the India.
Guwahati is particularly famous for its Kamakhya temple situated atop the Nilachal hill
Chandrapur, Dispur, Sonapur, Azara are Subdivisions of the city of Guwahati.
Places to Visit in Guwahati
List of Best Gynecologist in Other Cities