As your parents get older, they may not be as active and independent as they were in their younger years. It may mean they depend on you to help care for them. But taking care of them might be hard if you are fully employed, you live in a different state, or maybe you have a health condition that you need to focus on.
It is essential to consider the most suitable care options for your aging loved one. Apart from living in a retirement village, there are other care options you can consider depending on your parents' needs and medical condition. Take a look at some of the care options you can choose from below.
1. In-Home Care
Most aged people are always apprehensive about moving from the place they have known as home for decades and relocating to a new location. In-home care would be ideal for such parents since they do not have to move but still get the best care from the comfort of their homes. There are several options available for in-home care services.
Elderly Home Care
Your aged parents still get to live at home but get assistance with chores like laundry, housekeeping, and live-in care assistance.
Personal Care
You can engage a professional caregiver to help take your parents through personal hygiene, like taking a bath, preparing meals, and using the toilet. The caregiver will also help with daily routines and scheduled activities, like paying bills, grocery shopping, taking medication, dental care, doctors' appointments, transportation, and moving the aged from the bed to the wheelchair and back. You can organize for the caretaker to come on specific days or hire them full-time.
Non-Medical Care (Specialized)
Some medical conditions can be managed at home by a specialized caregiver who might not necessarily be a licensed medical practitioner. These caregivers are trained to handle patients with conditions like Alzheimer's, multiple sclerosis, Parkinson's, muscular dystrophy, brain injury, stroke, cancer, and cerebral palsy. They also offer post-surgical and disability care.
Companionship Care
Compared to Summerset, where the care is all around, companionship focuses on just giving the person company and emotionally supporting them. Companionship care may be done by reading to them, talking about their interests and experiences in life, accompanying them to social events and recreational facilities, or just building a personal connection with them.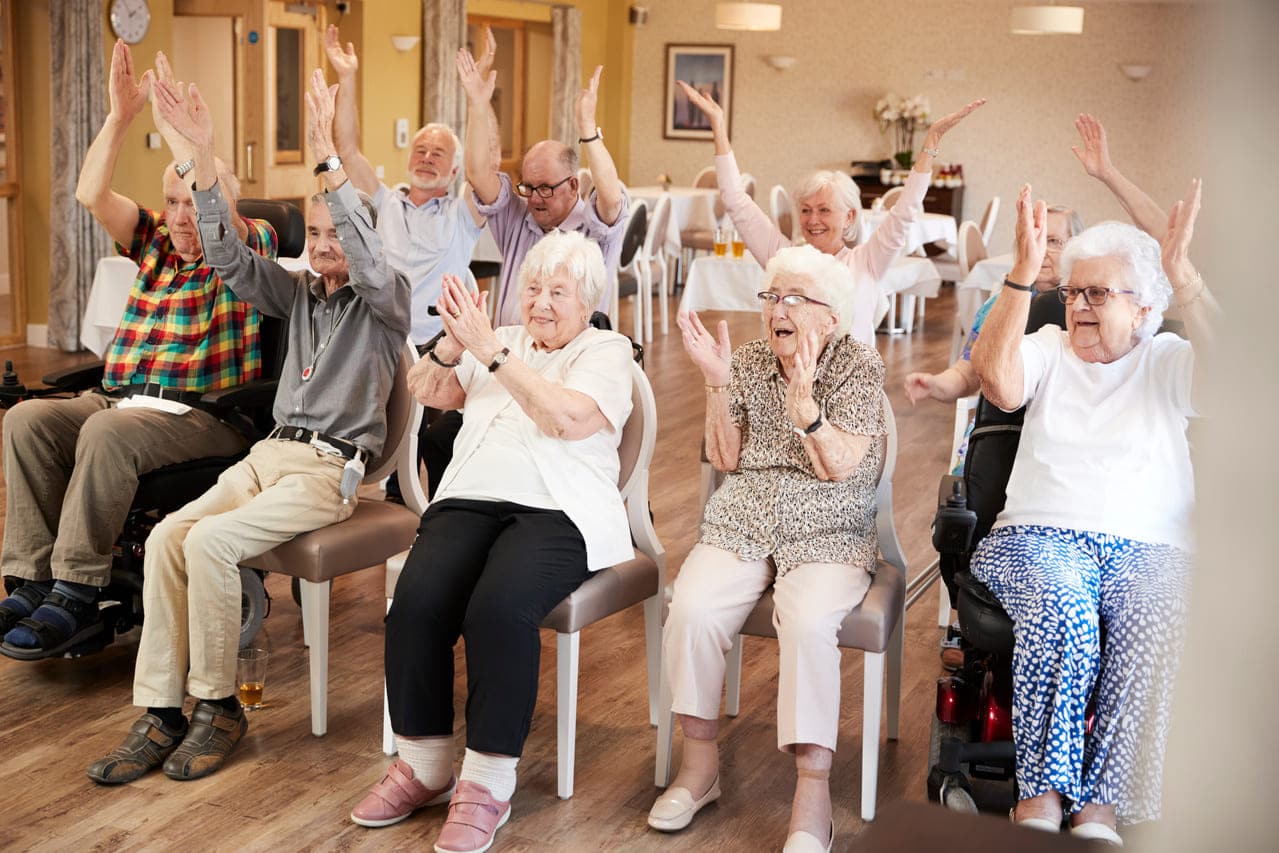 2. Nursing Home
Nursing homes are ideal for people who need constant medical attention. They provide round-the-clock nursing with qualified and licensed nurses. The rooms are shared with a common dining area. Older adults that require therapy, professional help, and rehabilitation are also catered for.
3. Assisted Living Community
Assisted living facilities accommodate individuals who are unable to live independently but do not necessarily have any serious medical conditions. What they are looking for is the company of people of their own age. They live in their apartments at the facility but share the dining and recreational areas with other community members.
4. Independent Living Community
They are also referred to as retirement communities. They cater to people who are elderly but can still run their lives independently. All they are looking for is to live among their peers. You get to buy an apartment in the community, with different apartment sizes available and get assistance with housekeeping and meals upon request. It is a good way to interact with people with similar experiences and to maintain an active lifestyle.
5. Living With A Family Member
There are situations where the best option is to let your aging parents stay with you or another family member. This is provided that you or another family member can accommodate the needs of your aging parents. Aside from yourself, you can ask for the help of other family members or relatives. The best part is that your parents will not feel neglected, and they will still enjoy the company of family members.
Conclusion
These are just some care options available for your aging parent or loved one. Consider their health status and whether they would be best placed in an assisted or independent living facility. Compare the different costs involved and whether they are manageable in the long run.
It's also important to involve your parents in choosing the best care option for them. They will feel that their opinion matters, and they are not forced to get into a situation they are uncomfortable with. Most adults feel like being in assisted living communities means losing freedom, so ensure you get their views and preferences.