Is your face feeling rough and dry? Does it make you look older than your actual age?
There are many reasons why a person can suffer from dry skin. They range from aging, exposure to harsh chemicals, extreme weather conditions like the humid air present in Australia and other countries, skin pH imbalance, and many more. It's safe to say that a dry face is universally disliked.
If donning a dry face is your problem, you may already have tested various skincare products, such as cream, serum, and ampoule in the past. However, these products may have failed to give you the results you want: fresh, radiant, and glowing skin. As a final resort, the only viable option you can go for is to undergo facial treatments.
What Are Facial Treatments?
Skin experts agree that facial treatments, along with a healthy diet and others, may help you revive and achieve healthy-looking and glowing skin. It cleanses your skin to reveal your true complexion. Also, facial treatments don't only improve your appearance, but also remove specific skin problems like acne breakouts, blackheads, wrinkles, and unwanted spots.
Nevertheless, there are different types of facial treatments you need to consider. Each one is designed to address a specific problem. Therefore, it'd be best to consult a dermatologist to help you select which facial treatment is best for your skin needs.
Here are the different types of facial treatments that will help you reveal your true glow:
Relaxation Facial Treatment
Relaxational facial treatment is created to improve the blood flow within your facial muscles by relaxing and soothing your skin. The treatment is done by applying a couple of special creams and essential oils, hydrating and rejuvenating the skin.
Furthermore, it may treat skin problems, such as rashes and the like, revealing your radiant-looking skin. Also, this therapeutic treatment will help you calm your nerves and release all your stress. No wonder it's among the most popular facial in Melbourne Central Business District and other nearby areas in Victoria.
Anti-Aging Facial Treatment
Anti-aging facial treatment is regarded as among the most effective ways to reduce and eliminate the signs of aging skin like age-related wrinkles. In addition, the treatment uses active ingredients, such as glycolic acid and collagen, that prevent the skin from becoming saggy and loose. These ingredients are also believed to help tighten and strengthen your skin, making your skin look young and ageless.
Moreover, many anti-aging facials also use a variety of antioxidants to enhance skin tone and texture. The treatment usually consists of different stages namely cleanse, exfoliation, and face mask application.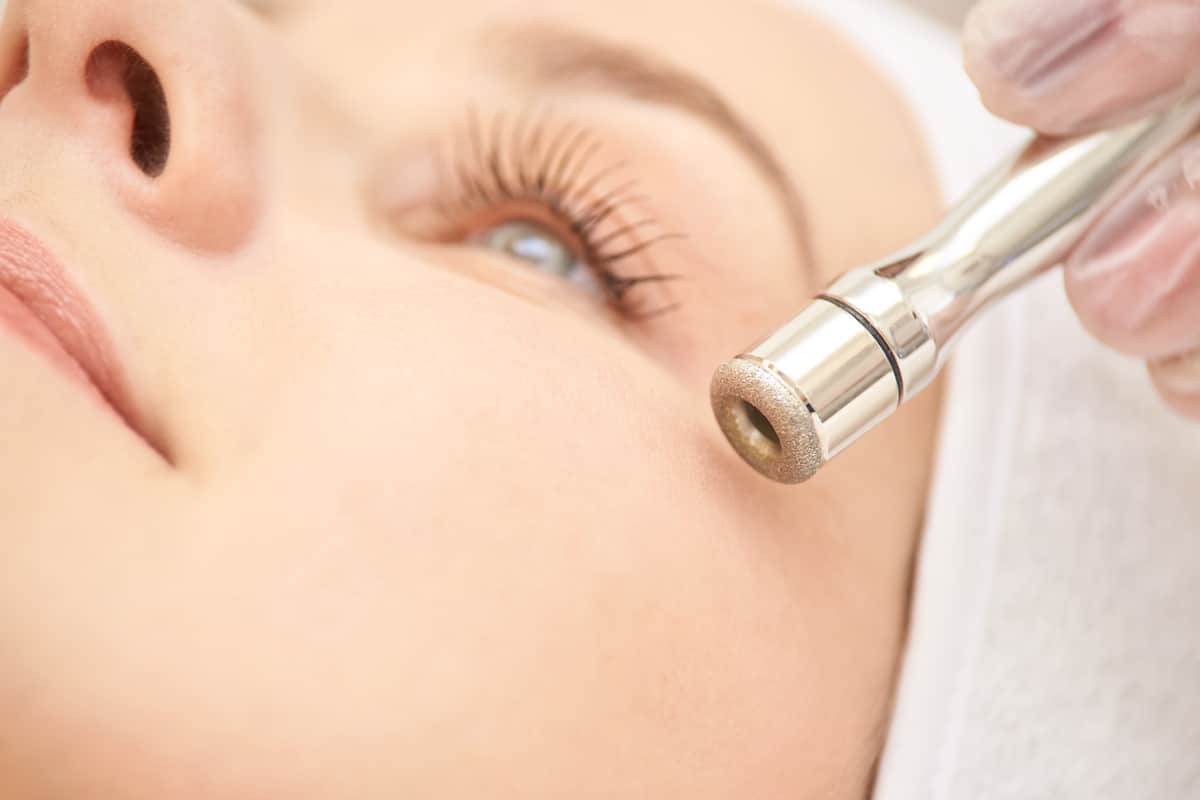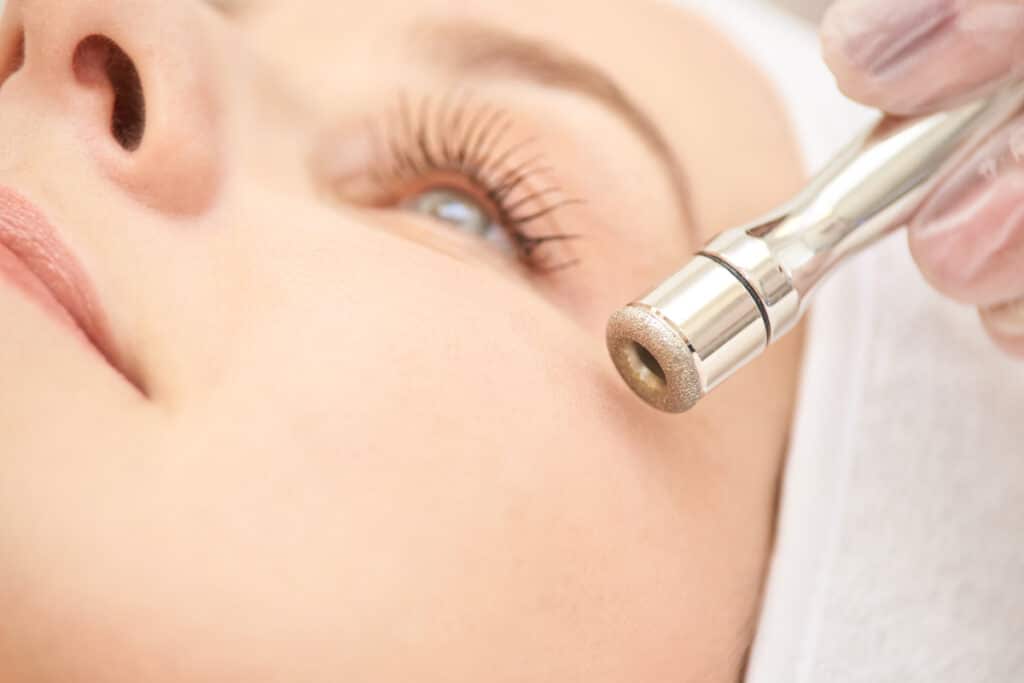 Vitamin C Facial Treatment
If you want a comprehensive facial treatment, you might want to try undergoing a vitamin C facial treatment. This treatment can cleanse, exfoliate, and moisturize your skin. Moreover, vitamin C facial sessions may brighten and repair some skin problems, including dark spots and uneven skin tones.
As an antioxidant, vitamin C may shield and protect you from harmful ultraviolet (UV) rays from the sun. Professionals believe that it'll boost your skin to become firmer and more elastic too.
Anti-Acne Facial Treatment
Cystic acne sufferers rejoice! An anti-acne facial treatment is designed to address skin problems related to acne ranging from blackheads, whiteheads, pustules (pimples), to skin discolorations and dryness. It also helps your skin release oil buildup to prevent clogged pores.
Still, if you have severe acne breakouts, you must consult your dermatologist for additional guidance and better results when deciding to take on an anti-acne facial treatment program.
Further, the treatment uses active ingredients like salicylic acid and glycolic acid to cure acne problems. Salicylic acid is one of the most effective antimicrobial substances proven to treat acne problems and promote skin exfoliation.
Diamond Peel Facial Treatment
The diamond peel treatment is one of the most popular facial treatments people choose for good reasons. This treatment can provide instant solutions to many skincare problems at an affordable cost. So, how can diamond peel benefit your skin?
The diamond peel can improve your complexion by:
Exfoliating your skin for a healthy and radiant glow; and
Improving blood flow for a radiant pinkish glow.
The following are the steps you might need to prepare for in the event that you avail of a diamond peel facial treatment system with your local beauty center:
Cleansing is the preparatory measure for the other succeeding steps in the treatment and is usually done with a sponge.
Steaming will open up and moisten your skin. The process may typically last for around 15 minutes.
Treatment concerns a diamond peel rod brushing over your face to remove dead skin cells.
As a reminder, you might experience minor side effects like skin redness if you get treated with diamond peel while having damaged skin. In case of adverse effects moments after undergoing treatment, it's recommended to seek timely medical attention.
Final Words
Facial treatments are one of the best ways to pamper yourself and give your skin what it truly deserves: for it to become flawless, ageless, and glowing. The abovementioned treatments are said to provide deep care solutions your former or usual skincare regimen failed to deliver.
Nonetheless, not all facial treatments may work for you. The type of facial treatment you need may depend on a plethora of aspects. It's strongly encouraged that you consult your dermatologist and let them diagnose your skin condition to determine the facial treatment that is best suited for you.