Buying baby products can be exciting, whether you're doing it before or after your child's birth. The internet makes it an even much better experience. You'll find a wide variety of items to choose from, you can compare the prices of different sellers and you could find good discounts. You can do all of these in the comfort of your home and at any time of the day.
Shopping for baby products online may be easier for parents who've done it before. For those new to the experience, it might be a challenging task. Because babies are quite sensitive, some fabrics, diapers, soaps and skincare products could cause allergies or rashes. Also, some toys or feeding equipment may be toxic or could increase the risk of injuries.
If you're a new parent worried about the above, here are some smart tips to consider when shopping for baby products on the internet:
1. Find A Reliable Seller
Before buying any baby product, find a reliable seller. This may be an online pharmacy, a renowned e-commerce store, or an internet-based company. A good merchant is reputable. Therefore, check out how different sellers are rated on social media platforms or online review sites. If you find vendors with more positive feedback from past customers, they may be good to consider.
That said, not all product reviews are usually authentic, so be keen on this. A competitor might have written a significantly negative comment. On the other hand, feedback that seems flawless or too positive may be from the seller's marketing team or a paid reviewer. Genuine feedback about an item should sound natural and have specific details about how the buyer experienced the product. It may also help to check the reviewers' profile. If they're a verified purchaser, their feedback may be genuine.
Sometimes, you might want an item that has no reviews yet. In this case, ask your friends, relatives, or other parents near you about their experience with that product. Alternatively, ask your baby's pediatrician for opinion on the item.
2. Research Before A Purchase
After finding a reputable seller, research thoroughly about the product you'd like to buy before purchasing it. If you're looking for skincare items, find out the best brands available and how their commodities are rated. Also, check out the ingredients used to make the products and identify if they're safe for your baby. For further clarification, consult a well-experienced pediatrician who would know the chemicals to avoid and the best products you can pick for your child.
Safety is crucial if you're looking to buy baby toys, feeding equipment or furniture. Therefore, learn about plastics that may be toxic to kids, such as those made with bisphenol A (BPA) and avoid them. Also, be keen on and keep off products that have been previously recalled due to safety concerns. Besides that, only buy items that meet international safety standards. Such have been tested and approved and are considered non-hazardous for kids. Check an item's packaging to determine this.
If you'd like to buy clothes, identify fabrics that are gentle on baby's skin. For instance, cotton, wool, bamboo and silk are some good ones to consider.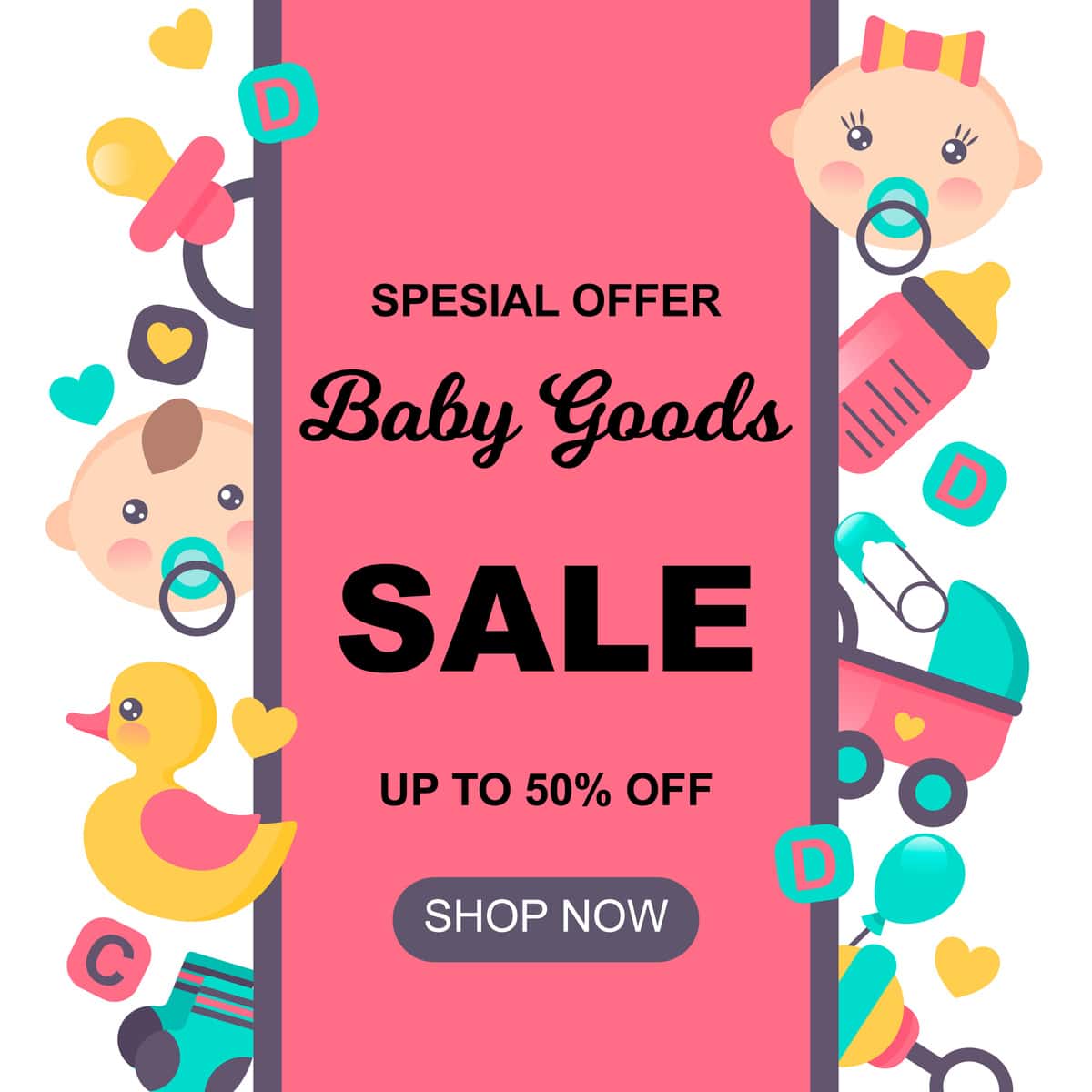 3. Always Be On The Lookout For Good Deals
It may be easy to get a good deal on baby products online. Therefore, always be on the lookout for discounts to save some money. Subscribe to various sellers' newsletters and emails. This way, you'll know when they have flash sales, offers or discounts.
It may also be advisable to check out baby products during the holidays. It's likely to score a good bargain then. Also, the end of the month may be good for shopping for kids' items. This is because online sales representatives are sometimes under pressure to reach their allocated targets at this time. You could get good deals then.
Final Thoughts
Shopping for baby products online may be challenging yet exciting for many new parents. There are numerous sellers available and various items to choose from. Besides that, as there's a lot that your baby may need, it can be costly to buy everything all at once.
In this article, you've learned some smart tips to make things easier for you. As advised above, first find a reliable seller by checking out how they're rated online. After that, research on the products you'd want to buy before purchasing them. This will help you identify those that are safe for your child. Lastly, always be on the lookout for discounts to save some money when shopping for baby products.