As you become a parent, you want to be ready for your baby's arrival. You want to make your home as welcoming and accommodating to your baby as possible by enhancing their safety and comfort. However, preparing a baby registry can be challenging.
Fortunately, you don't need to be overwhelmed anymore. After reading this article, you'll be enlightened on the most vital baby must-haves. So, keep reading!
1. Clothing
The first baby must-have on your registry should be clothing. Once your baby has been born, you must keep them warm to prevent them from developing cold-related ailments. Therefore, it's essential to have several pairs of comfortable, breathable clothes to keep the baby warm during cold days and cool on hotter ones.
Among the essential clothes for a newborn are onesies, vests, hats, and socks. Socks are especially vital when the baby wears a onesie that doesn't cover their feet. It might also be a good idea to purchase several mittens to prevent the baby from scratching their face.
2. A Baby Monitor
Baby monitors are a must-have for parents with newborns. Since you can't keep an eye on or be close to the baby 24/7, baby monitors Australia help you to see what your baby is doing and how they're progressing in your absence.
There are various types of baby monitors. These include audio baby monitors and audio and video baby monitors. Additionally, there are various factors you must consider before purchasing one, such as its range, quality, price, battery life, and other specialized features.
Suppose it's your first time purchasing a baby monitor Australia. In that case, you should consider seeking assistance from parents who've used the monitors or the staff at the outlet to avoid purchasing a gadget that won't correspond to your and your baby's needs.
3. Bath Supplies
Your baby also needs bath supplies to remain clean and hygienic. That said, consider purchasing a bathtub they can grow in and a safe shampoo and body soap to care for your baby's sanitary needs. Additionally, you will need a towel, washcloths, and bath toys to distract your baby when taking baths.
4. Feeding Supplies
Whether you're planning to breastfeed your baby or feed them formula, you'll still need feeding supplies. Therefore, you should consider adding this to your list. The essential baby feeding supplies include nursing pillows and pads, baby bottles and warmer, milk storage containers, and formula.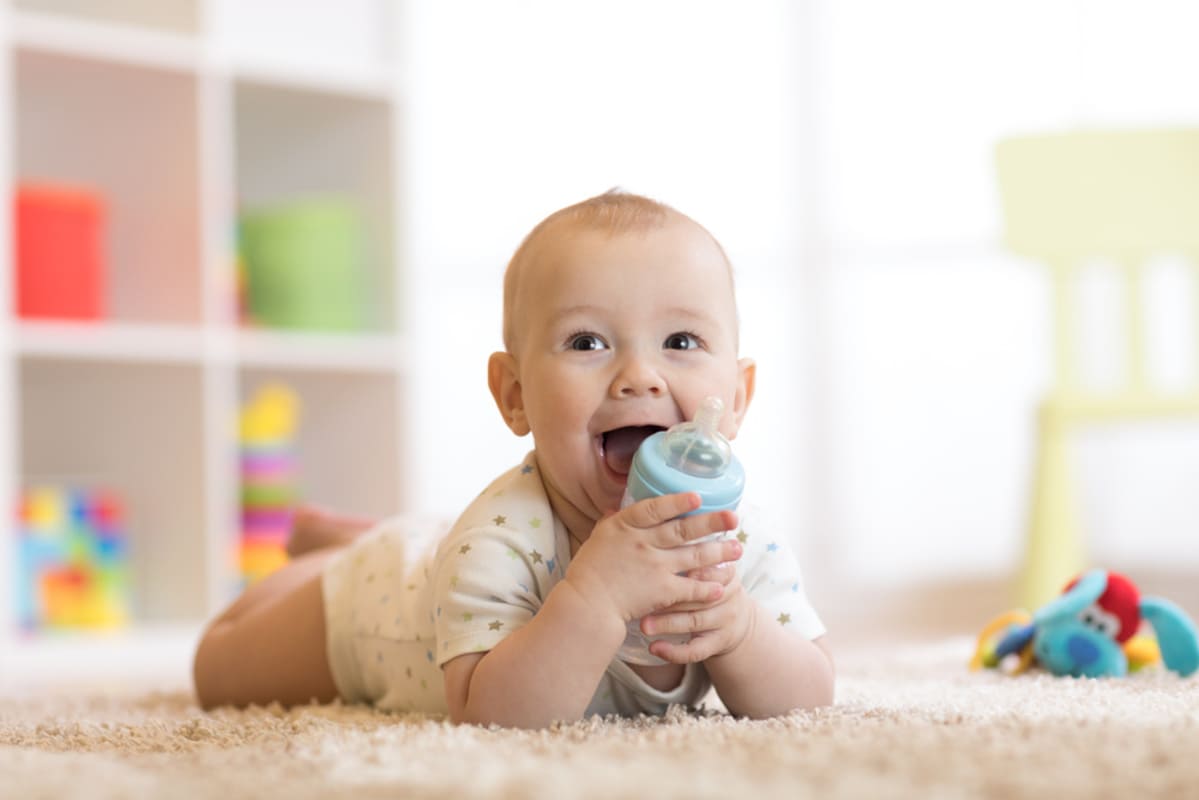 5. Health And Safety Supplies
From the moment you welcome a newborn, they become your priority. Their health and safety become your concern. For this reason, it's vital to always be prepared for health and safety emergencies.
It's, therefore, vital to include health and safety supplies in your baby's must-have registry. According to pediatricians, it's crucial to personalize your baby's first aid kit to fit their needs. However, if this sounds challenging, you can still invest in a pre-made first aid kit for babies.
An ideal baby first aid kit should contain vital tools and medication. Nevertheless, many infant first aid kits don't come with a thermometer; hence you should purchase it separately. When choosing one for your newborn, settle for a rectal thermometer since it provides the most accurate readings.
Suppose you don't know what your baby's health and safety kit should include. In that case, it might be ideal to consult a pediatrician to ensure you choose a kit with the right supplies.
6. Baby Crib
According to experts, newborns should sleep in their parent's room for the first six months. However, these experts discourage sleeping with a newborn in the same bed. For this reason, it's crucial to invest in a baby's crib as early as possible. A baby crib should be comfortable and safe. You can also purchase a bassinet as an alternative to a baby's crib.
7. A Baby Carrier
After your baby is born, they still need to experience the closeness they felt before they were born. For this reason, it's essential to include a baby carrier in your baby must-haves.
A baby carrier makes carrying a baby easy since a parent doesn't have to use their hands to support the baby. The carrier should also be a one-size-fits-all to avoid making regular purchases to correspond to the baby's age and size.
8. Baby Gear
A car seat and a stroller are among the must-have baby gear. When choosing a baby car seat, ensure it's durable and high-quality for maximum comfort and security. As for the stroller, it should also be robust to accommodate your baby's weight.
You can also consider getting a car seat stroller combo. This allows you to transfer your baby from the stroller to the car without having to move them. This comes in handy, especially if your baby is sleeping. Aside from this, you can save money by purchasing a combo instead of purchasing a car seat and a stroller separately.
Conclusion
Welcoming a newborn is a joy. However, you can't receive them empty-handed. You need to purchase items that can make their transition from the womb to the world as effortless as possible. If you're looking forward to welcoming a new member to your family, consider adding the items above to have what you need for your baby's comfort and security.