As a parent with a child, you are likely to run into situations where you need a nanny. You have probably asked yourself how much a nanny costs? Hiring the right nanny is for your baby might put you in a lot of confusion and doubts, such as knowing the nanny cost per day, what will be a fair price for a nanny, etc. You want to find someone you can trust with your children, someone who will be a positive influence in their life and help them grow into happy, healthy adults. But not to worry! If you are wondering or looking for a full-time nanny or part-time nanny rates, this is the place to find out. Here, we will talk about nanny costs, what a nanny gets paid, nanny hourly wages, etc.
How Much to Pay a Nanny?
Once you have decided that you want to hire a nanny, the next step is to figure out how much to pay a nanny. The best way to determine the average cost of a nanny is to compare her rate to other nannies in your area. Moreover, when it comes to paying a nanny, you have two options. You can pay the national average nanny rates which are usually between $15 and $30 an hour. Or, you can negotiate a salary with the nanny. However, for negotiation, you must know about the factors that affect the cost of a nanny so that you make the right quote.


| City Name Of US | Min Cost/Hour | Max Cost/Hour |
| --- | --- | --- |
| Atlanta, GA | $15.50/hr | $25.00/hr |
| Austin, TX | $17.00/hr | $26.75/hr |
| Baltimore, MD | $18.50/hr | $30.00/hr |
| Boston, MA | $20.00/hr | $28.00/hr |
| Charlotte, NC | $17.00/hr | $25.00/hr |
| Chicago, IL | $20.50/hr | $30.00/hr |
| Cleveland, OH | $20.50/hr | $30.00/hr |
| Columbus, OH | $15.00/hr | $25.00/hr |
| Dallas, TX | $22.00/hr | $30.00/hr |
| Denver, CO | $20.00/hr | $27.50/hr |
| Detroit, MI | $15.50/hr | $18.00/hr |
| Hartford, CT | $16.50/hr | $23.00/hr |
| Houston, TX | $15.50/hr | $30.00/hr |
| Los Angeles, CA | $25/hr | $30.00/hr |
| Las Vegas, NV | $22.00/hr | $30.00/hr |
| Miami, FL | $20.00/hr | $28.50/hr |
| Minneapolis, MN | $18.00/hr | $28.00/hr |
| Nashville, TN | $16.50/hr | $24.50/hr |
| New York City, NY | $16.50/hr | $30.00/hr |
| Norfolk, VA | $18.00/hr | $25.50/hr |
| Orlando, FL | $17.00/hr | $28.00/hr |
| Philadelphia, PA | $18.00/hr | $28.50/hr |
| Phoenix, AZ | $15.50/hr | $27.00/hr |
| Portland, OR | $20.00/hr | $22.50/hr |
| Providence, RI | $16.50/hr | $20.50/hr |
| Sacramento, CA | $17.00/hr | $27.50/hr |
| San Antonio, TX | $16.50/hr | $29.50/hr |
| San Bernardino, CA | $15.50/hr | $20.00/hr |
| San Diego, CA | $15.50/hr | $22.50/hr |
| San Francisco, CA | $15.00/hr | $24.50/hr |
| Seattle, WA | $15.50/hr | $29.00/hr |
| Stamford, CT | $18.50/hr | $30.00/hr |
| St.Louis, MO | $15.00/hr | $26.00/hr |
| Tampa, FL | $16.50/hr | $25.00/hr |
| Washington, D.C. | $22.50/hr | $30.00/hr |
7 Factors That Influence Nanny Cost
Money is always an important factor parents consider before hiring a Nanny. If you are thinking of hiring a nanny, you will have to consider other things as well that affect the total worth of the nanny and Average Nanny Pay Rates.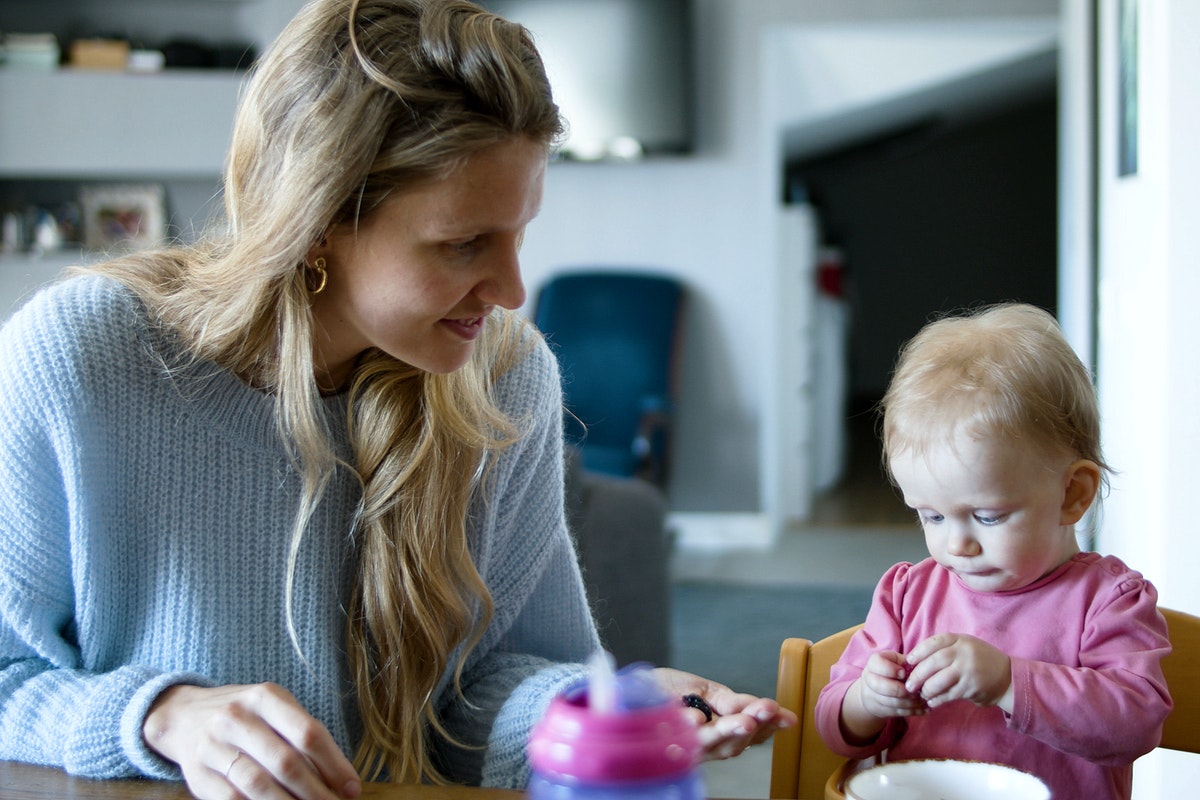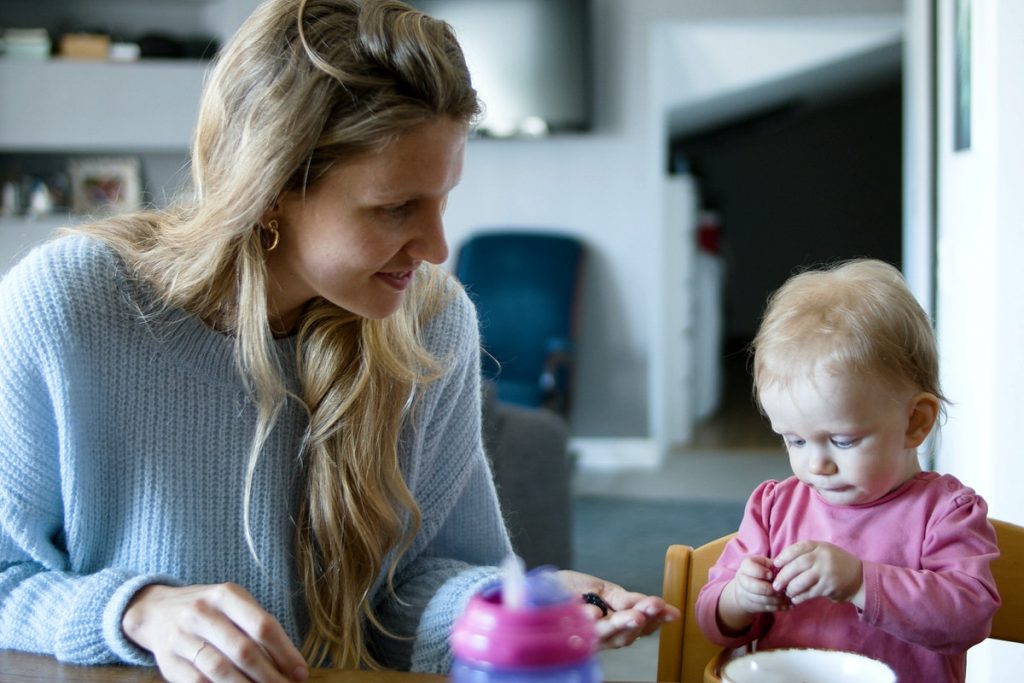 1. The Location of Your Home
Where you live can have a big impact on how expensive it is to hire a nanny. For example, if you live in an area where the cost of living is higher, then your nanny will likely be paid more to help balance out the higher cost of living. The same goes for a lower cost of living area.
2. Your Child's Age
A nanny's salary is affected by several factors, including the age of the children she cares for. Young children are more active than infants and require more supervision and attention. Meanwhile, a school-aged child or teenager will require different care than a baby or young child.
3. Experience of the Nanny
The experience of being a nanny is incredibly varied, and so are the salaries. By hiring an experienced nanny you can have peace of mind that your baby is in safer hands. However, remember as a general rule, the more experience a nanny has under her belt, the higher her salary.
4. Job Responsibilities
The role of a nanny is to provide care to infants, toddlers, or children. However, if you want your nanny to take on other responsibilities as well such as driving children to events and activities or meal preparation, house cleaning, errands, then she might charge a little more.
5. Nanny's Skillset
A nanny's skillset can influence the cost of a nanny and the way of providing professional childcare. From everything how well they communicate with children to how long they have worked as a nanny, will affect how much charge nanny per month. Moreover, if you want a qualified nanny, you will have to pay accordingly.
6. Current Market Rates
The Nanny cost in different parts of the country varies, depending on the market rates of the area.In order to get an idea about the current rate of nanny service, one should do a little research online or ask friends and relatives who have recently hired a Nanny. If a nanny is out of your budget, there are title loans for cars not paid off if you need extra cash for childcare.
7. Age of Nanny
Younger nannies can expect to be paid less than older nannies with more experience. Many people choose to hire older nannies due to their expertise in taking care of a child and knowledge to handle situations. Younger nannies are mostly hired on a part-time basis.
How much do you pay a nanny per day?
It may surprise you to learn that the average nanny price per hour is anywhere between $15 and $25. While this is a median figure, as mentioned above, whether the nanny is a live-in, live-out, or full-time nanny, the cost can vary.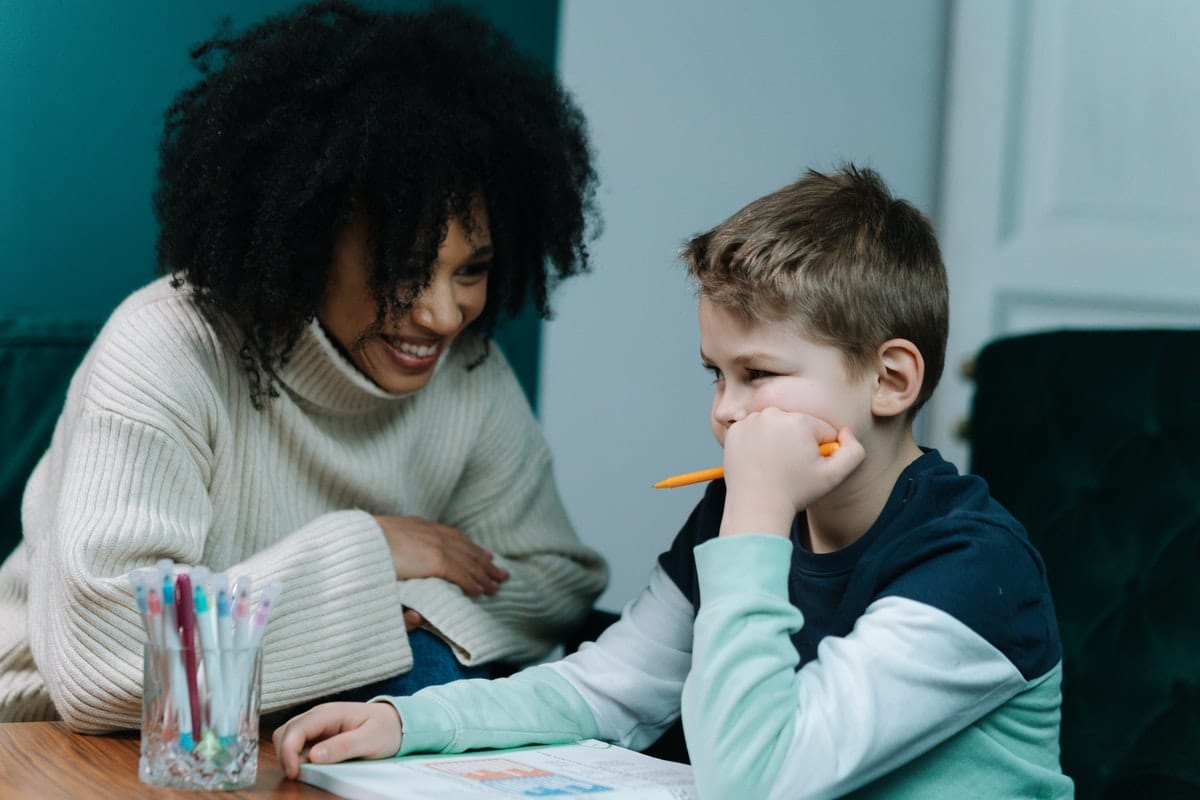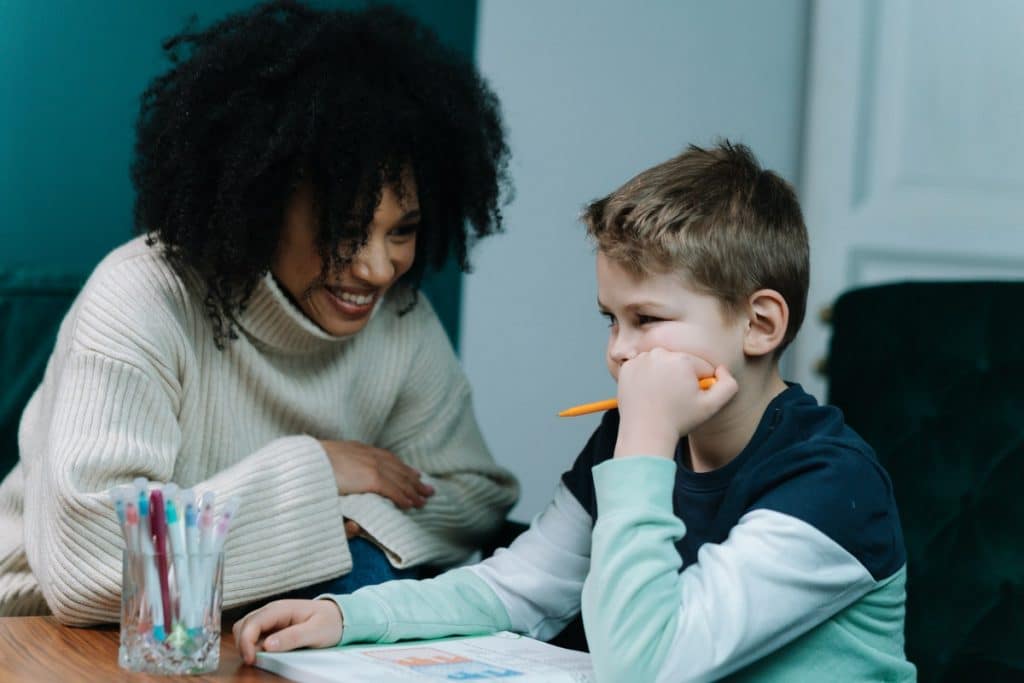 What is a fair price for a nanny?
There is no one right price for a nanny. Whatever you pay to your nanny totally depends on what kind of services you want to take from her. The more job responsibilities you will assign to the nanny, the more amount of money you will have to pay to your nanny. Moreover, the best approach for hiring the right nanny will be deciding your budget first, How much nanny cost you can afford to give to a nanny.
What Are the Different Types of Nannies and Average Rates?
There are many different types of nannies, and knowing the right type for your family is essential to ensure you are happy and your child is happy. Below is a brief description of the different types of nanny positions and the average rates for each:
1. Live-in Nanny
Live-in nannies are full-time childcare providers who move in with their families to help provide round-the-clock care. Hiring a live-in nanny can be an ideal solution for busy families, especially for those who travel frequently. . Live-in nannies are most commonly employed by families with children under three years of age. The average Live-in nanny cost is approximately $600 a week. These numbers can vary from city to city.
2. Live-out Nanny
You can understand a live-out nanny as a nanny who might live near the employers' house but does not share the same house. Live-out nannies commute to the place where she is working as a caregiver for the children. The only difference between live-in and live-out nannies is that live-out nannies go home at the end of the day. Live-out nannies are typically paid a wage of around $700 per week. The exact will depend on nanny rates in your area.
3. Au Pair
Au-pair nannies are young people from foreign countries who travel to a new country for a short period of time to live with a host family, help with taking care of children and learn about the culture.Au pairs come to the United States on a cultural exchange program, receiving training and experience in exchange for an affordable live-in arrangement with the family that hires them. Au Pair get a weekly stipend of approximately $200.
4. Maternity Nanny
A Maternity Nanny is a full-time caregiver who is hired to assist a pregnant woman through her pregnancy and provide childcare for the first few years of a child's life. A Maternity Nanny helps with the everyday tasks of caring for a newborn, such as bathing and feeding. She makes sure that your household is running smoothly, so you can focus on taking care of yourself and your baby. Maternity nannies are typically paid a wage of around $550 per week.
5. Mother's Helper
If you're looking for a part-time or full-time family aide, you have probably come across the term "mother's helper nanny." A mother's helper nanny can take on many roles in your household, but the main thing they do is help your family take care of your children and entertain them. A mother's helper nanny can be a live-in or live-out nanny. The cost of Mother's helper would be somewhere start from $300 per week.
6. Nanny Share
A nanny share is a childcare option that allows two families to share one caregiver or nanny, instead of hiring an additional full-time caregiver. In a nanny share situation, the children would get to spend time with each other. Families who participate in a nanny share often belong to the same community. If you go for a nanny share, then it will cost you around $400 per week.
7. Night Nanny
A night nanny is a professional caregiver who provides overnight care for babies, toddlers, and/or children. Night Nannies can also be there for you when you need them most, giving you a much-needed break while they take care of your child for the night. They usually work from 8 pm to 6 am, so they can care for the children while the parents are sleeping. The Average Nanny Pay Rates who provide services at night are about $600 per week.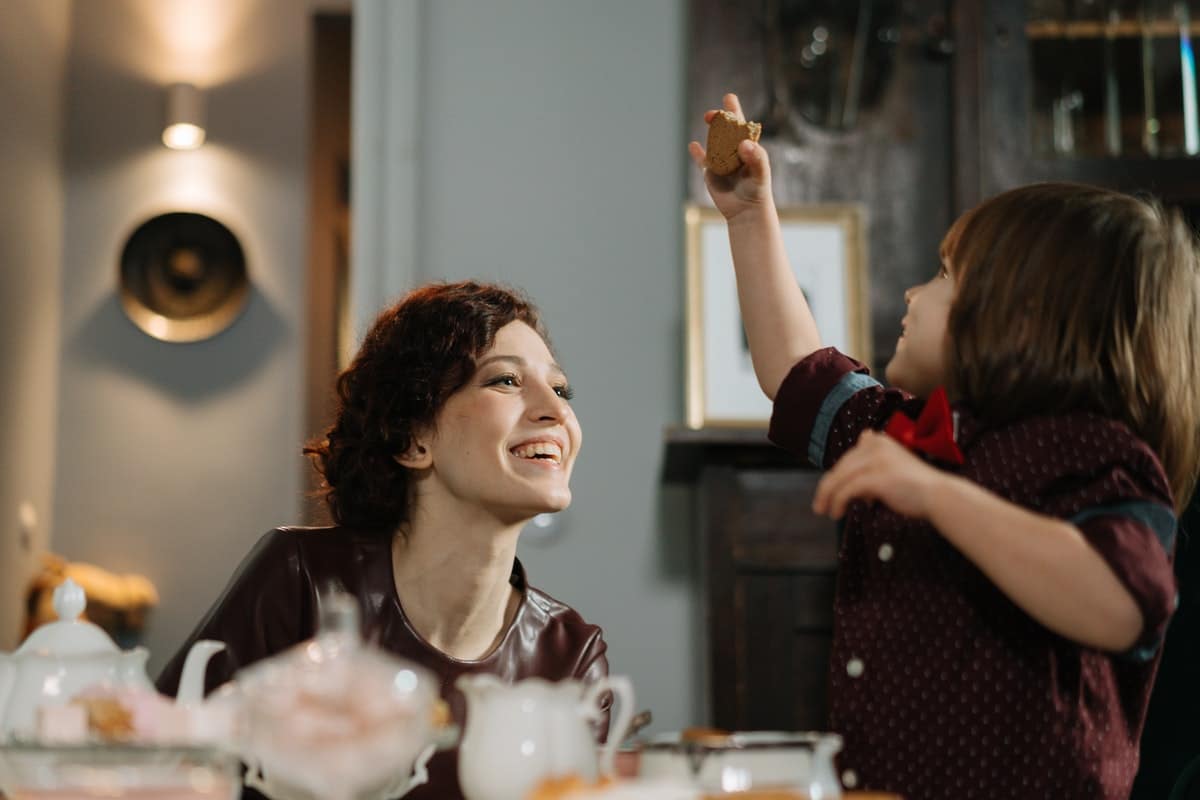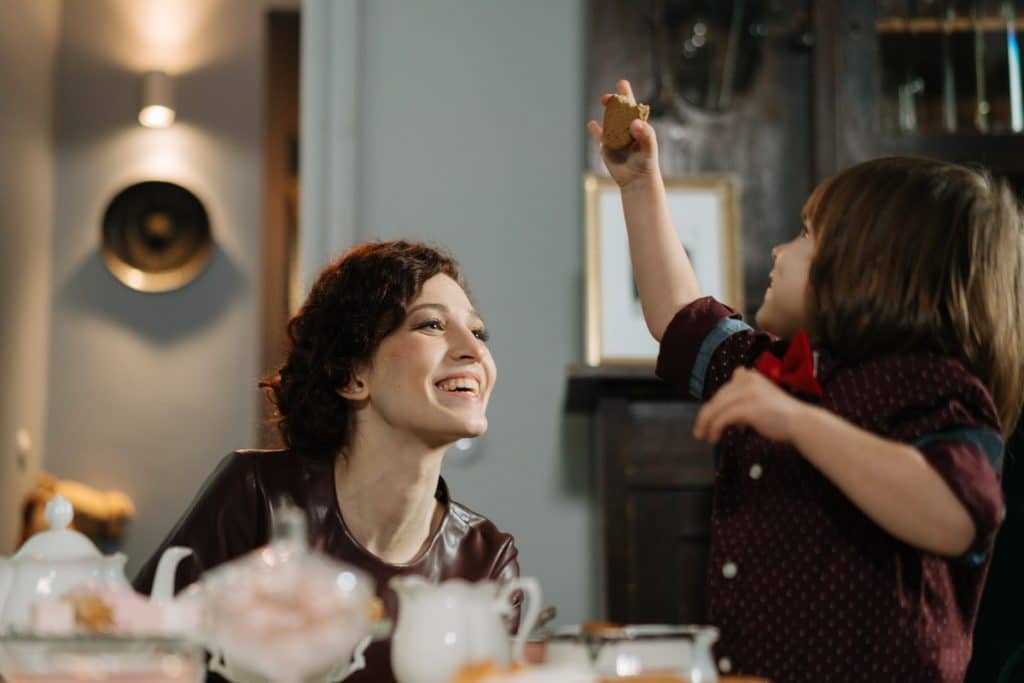 What are the advantages of hiring a nanny?
With the never-ending list of responsibilities that come with running a home, it is no surprise that many busy parents are looking for outside help in the form of a nanny. Here are some of the top advantages of hiring a nanny:
1. Convenient for You
Not only do nannies allow you to work longer hours and travel more frequently, but they also make it easier on your wallet. With a nanny at home, you do not have to postpone your plans or your important work schedule. Many parents believe that having a nanny will help them balance work and family life.
2. Relieves Stress
A nanny is actually a professional childcare provider who works for you in your home. The advantages of hiring a nanny are that it relieves the stress of parents and provides quality care for the kids. Choosing a nanny can really give you peace of mind, allowing you to work on your business without worrying about your children's care.
3. Get More Time For Yourself
When you hire a nanny, you no longer have to worry about your kids. It is an advantage because you can concentrate on yourself and your work knowing that someone is taking care of your kids. With a nanny by your side, your child will be cared for in the best way possible and you will be able to enjoy some free time.
4. Personalized Child Care
Nanny pays one-to-one attention to taking care of your child. This means that your child will not be left unattended at any time and is always in safer hands. A nanny will take care of everything from the feeding schedule of your child to sleeping time.
5. Easy Handling
A nanny not just helps you to look after your child but also assists you in executing day-to-day household work. If you find it difficult to carry on any other work along with taking care of your children, a nanny can help you to manage multiple tasks at a time.
Is it cheaper to have a nanny or daycare?
As a matter of fact, hiring a nanny for your child is more expensive than daycare centers. However, if you still wish to hire a nanny service at an affordable price, you can go for the nanny share option. This will cost you less than individual nanny rates for your baby.
Is Hiring a Nanny Worth the Money?
A nanny is a great way to help parents keep their lives running smoothly. Hiring a nanny can be expensive, but there are good reasons for spending the money. However, the issue of whether hiring a nanny is worth the money depends on your specific circumstances and financial condition.
How much pay a nanny per day?
The cost of hiring a nanny varies with the location, experience, and qualifications of the individual. However, the Average Nanny Pay Rates will be around $180 per day. Or we can say that they charge approximately between $15 to $20 per hour.
How much do nannies charge per child?
The national average nanny salary is $16.31 per hour for one child, but some nannies make $20 or more per hour for taking care of a single child. However, this rate may vary depending on your location and nanny rates in the market.
What is the Average Cost of Nannies?
The cost of a full-time nanny ranges anywhere from $300 to $800 per week. The live-in nanny is usually more expensive than a part-time sitter. Additionally, if you opt for a part-time sitter, such as a babysitter or au pair, you can expect to pay between $150 and $400 per week.