All children have the right to play and have fun. Whether as a team member or a solo player, your child can benefit from engaging in physical activities. However, most parents wonder if children with special needs can safely participate in sports. Without a doubt, the answer is yes.
Playing sports is one of the best ways to improve social skills and coordination in differently abled kids. Hence, they should be encouraged to engage in different kinds of sports. However, some sports need to be adapted to their special needs, or safety devices may be required in some cases.
It might also be a good idea to hire a personal trainer or coach for your child to get undivided attention. It's also essential that the coach understands your child's disability so they can employ an effective training approach.
While training as a group has its benefits, in-person one-on-one training allows the coach to monitor your child's strengths and weaknesses, customizing the training accordingly. On the other hand, the child develops a close connection with the trainer, improving their ability to make friends, communicate, and socialize.
Here's a list of the best sport activities for your differently abled child
1. Skateboarding
Contrary to what most parents think, skateboarding can be perfect for a child with special education needs. For instance, it can help a child with attention deficit hyperactivity disorder (ADHD) improve their focus and self-confidence. You may consider skateboarding lessons for kids, but make sure to seek your therapist's advice to determine if your child is fit and ready for this activity.
An experienced skateboarding coach can train your child to skateboard correctly, enabling them to improve their balance and coordination without risking their safety.
If you'd like to see for yourself how a coach teaches the basics of skateboarding, here's a link to a video you can watch:

2. Tennis
There are countless reasons why a child with special needs should play tennis. Playing tennis increases fitness levels and improves cognitive, socialization, problem-solving, and motor skills. Additionally, it improves heart health, bone strength, and muscle tone.
If you feel your child is missing out on tennis lessons benefits, you may sign them up so they can learn to play for fun.
3. Soccer
Of course, soccer must be on the list. Come to think of it, who doesn't love this sport? Soccer is arguably the most popular sport around the globe. What makes soccer ideal for everyone is that you can use any part of your body except your hands. Nevertheless, you can use your hands if you're the goalkeeper.
Soccer is an ideal sport therapy for differently abled children since it improves their decision-making, perseverance, and eye-hand coordination when moving around in the field. With the many benefits that soccer can offer, children with special needs should be given the opportunity to enjoy this sport.
4. Basketball
Children with special needs can also play basketball, one of the most popular sports in the US. With proper training, differently abled children can gain confidence and self-discipline through basketball.
Additionally, this sport can teach teamwork to children with special needs. You never know, but your child could be talented at basketball and may even be eligible to play professionally despite their disability. Your child can take inspiration from NBA player Mitch McGary who has ADHD, and Earvin 'Magic' Johnson, who overcame dyslexia.
5. Adapted Gymnastics
Adapted gymnastics helps children with special needs to improve their motor skills, balance, and coordination. Through this sport, differently abled kids learn to follow instructions, express themselves, and be confident.
Examples of adapted gymnastics include start-stop and apart-together. You need not worry, as this sports program is designed with fun and safety in mind. Research the nearest local adaptive gymnastic club so you can decide if it's suitable for your child.
6. Swimming
Swimming for children with special needs is similar to conventional swimming. However, the coaches categorize the children depending on how the severity of their condition affects their execution of a specific swimming style.
There's a swimming category for the visually impaired and the visionless. A separate category is intended for children with psychological impairment. Such categories help ensure customized training.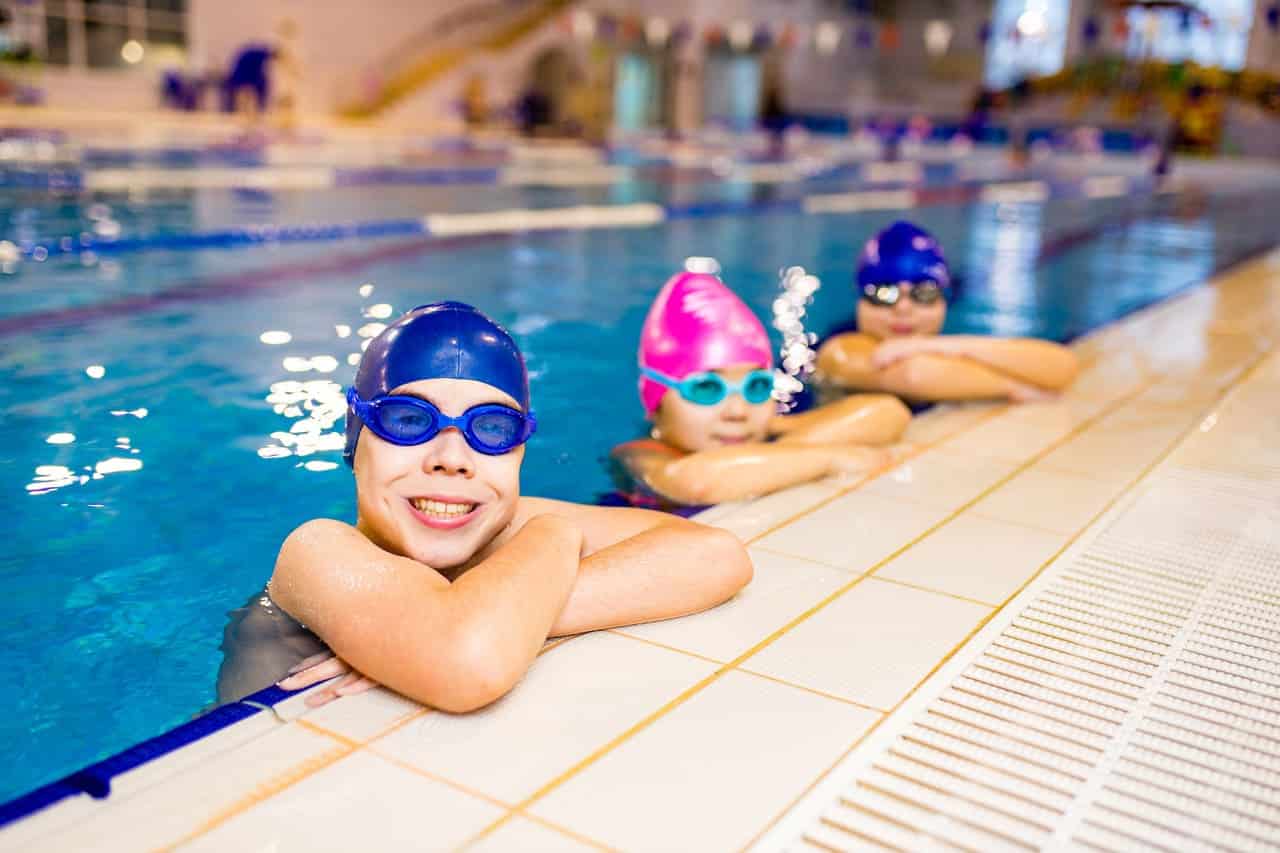 7. Cheerleading
Cheerleading is an ideal sport for special kids. This sport improves flexibility, tumbling, and jumping skills. While these skills may come naturally to others, some special kids may find them challenging to master, and finding ways to correct the issue would be beneficial.
Another good reason to try cheerleading is that it teaches collaboration and teamwork.
8. Track And Field
Track and field sports usually involve running, jumping, and throwing. When running, a child concentrates on proper breathing and correct form to prevent injury.
This type of sports also improves their confidence, strength, endurance, and discipline. With such benefits, why not consider enrolling your child in a track and field program designed for children with special needs?
Conclusion
Children with special needs shouldn't be excluded from sports. In fact, they should engage in it as much as possible. Luckily, there are plenty of sports suitable for such kids. But you may need to consult your therapist to determine the ideal sport for your child.