The merriest season of the year is about to start swinging, which means adults and kids alike are now feeling the spirit of Christmas. For kids, the Christmas season means it's that time of the year again wherein they get new presents, eat more candies and muffins, and hang stockings on the fireplace and wait for Santa to fill it with goodies. For adults, you're probably making some plans about the upcoming Christmas dinner, shopping for gifts, setting up the house with decorations, and preparing your Christmas music playlist.
But one thing parents can also plan for the upcoming holidays is a festive Christmas party for the kids. A kids' Christmas party can be an excellent opportunity to let your children celebrate Christmas with their friends, neighbors, cousins, and other relatives. Moreover, a kids' Christmas party can also be an all-age party since parents or guardians need to be there to look over the kids. This means while the kids are busy partying and playing, the adults can likewise hang out and bond while watching the children have a joyous holiday.
There are endless ways on how you host a kids' Christmas party. Whether it's your first time hosting one or you want to come up with something new than last year. Here are six hacks to help you throw the best kids' Christmas party ever.
1. Plan Ahead With The Other Adults
Even if you're the party host, it's a good idea to hear and get input from the other parents or families ahead of time. Remember that each family and child is unique, and everyone will have their preferences for the kids' party.
Some parents may want a chill-tone party that involves drinking hot chocolates and watching a Christmas movie. Meanwhile, other parents may want a louder party that involves a kids' party entertainment, group games, or talent shows. Whatever the plan is, make sure everyone decides on a theme that's fun and exciting.
2. Calculate The Cost
Before jumping right away into buying party decorations, it's essential to establish a fixed budget for the party first. Having a budget will keep you on track with your purchases and ensure you're not draining your bank account. If the overall cost still doesn't fit your budget, you can ask for financial assistance for the other parents planning the party with you. After all, the essence of hosting a kids' Christmas party isn't about having the most expensive decorations and meals. It's about gathering everyone to share happiness and celebrate the holidays.
3. Hire A Party Planner
Planning a kids' Christmas party can sometimes seem overwhelming, especially if you're juggling other responsibilities at work or home and you don't have much time. To make things more manageable, consider hiring a party planner like All Fun Parties and other kids' event planning services near your area.
When you have a party planner, all you need to do is decide on a party motif. The planner will do the rest, such as planning the decorations, coming up with games and entertainment, styling the venue, planning the party playlist, and looking after the entire event. This way, you and the other parents can enjoy every moment with your kids without worrying about party issues. Best of all, these professional party planners know how to keep the kids entertained during the entire party.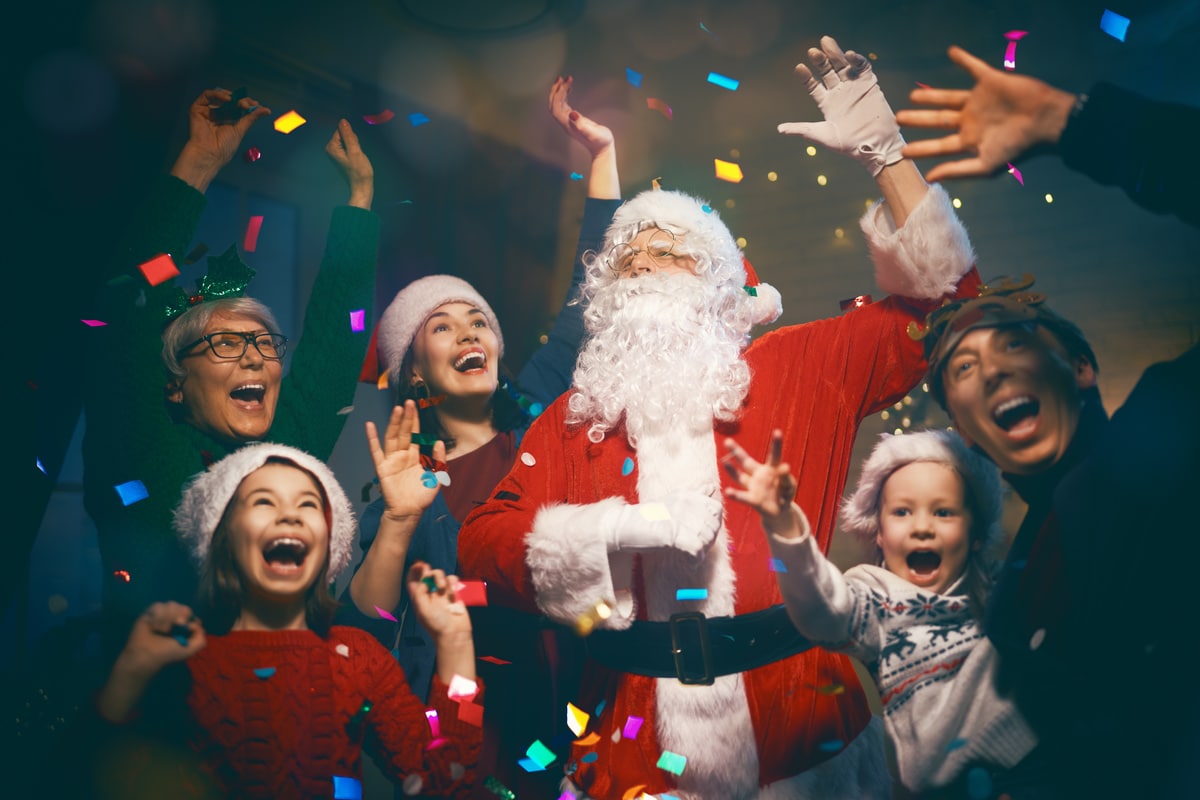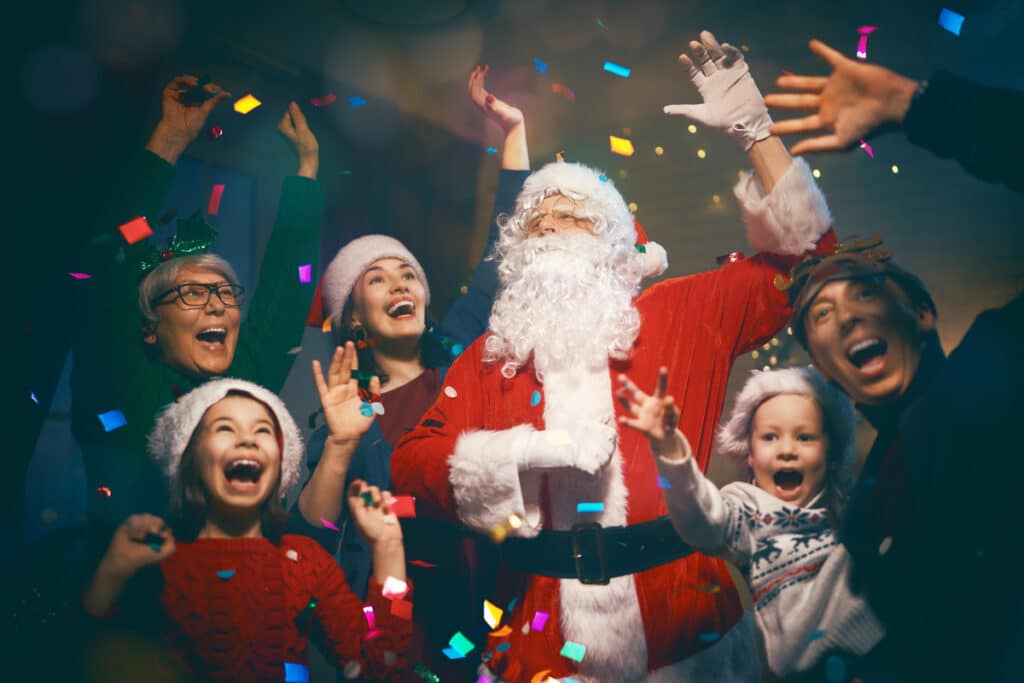 4. Host An Exchanging Gift
The kids' Christmas party will never be complete without the presents. To make things more interesting, you can have a Secret Santa game. For this game, you will place all the kids' names in one bowl a few days or weeks before the Christmas party. Then, each kid gets to pick a name from the bowl, and that name will be the person they'll give a present to for the upcoming party. You can also make it easier for the parents to buy the gift by letting the kids write down their wish lists.
Once the party day arrives, each child must find their gift under the Christmas tree and try to guess who their Secret Santa is. If they still have no clue who their gift-giver is, their Secret Santa will eventually have to confess.
5. Organize A Gingerbread Decorating Contest
Most kids love to do anything crafty and artsy. For their Christmas party, you can organize a gingerbread decorating contest. Divide the kids into small groups and have a friendly competition on which group has the most beautiful decorated gingerbread house. The best thing about this game is that everyone (kids and adults) can eat different gingerbread decorations once the game is over. Don't forget to prepare exciting prizes for the winners and consolation prizes for the rest of the participants.
6. Sing Christmas Carols
The beauty of encouraging kids to sing classic Christmas carols is that it reminds them of the true meaning and essence of celebrating the Christmas season. So, let the kids bring their instruments, including the toy instruments, and let them take the stage. You can also rent a karaoke machine so kids and adults can both choose some Christmas songs and sing their hearts out.
Wrap Up  
The holiday season is an enchanting and magical time of the year, especially for the kids. So, check out these hacks and throw the best kids' Christmas party ever that both parents and kids will surely enjoy and remember for life.