Educational toys for kids are an excellent way to introduce your children to the possibilities of science, technology, engineering, and math. These toys are perfect to help spark creativity and imagination in kids so that they can explore their world while also learning important concepts. For your child, fine motor skills, problem-solving skills, and learning to think in three dimensions can benefit from educational toys.
Though giving educational toys to children is not designed to directly enhance their academic performance. But it can help them learn important concepts that could lead to success in the classroom. Educational toys for kids are designed to improve fine motor skills through activities such as manipulating small pieces of a puzzle or building blocks.
As we all have known that toys are the best way to engage young children's imagination and creativity. Playing with toys also helps kids develop hand-eye coordination, spatial awareness, cognitive abilities, and other important developmental skills. Several educational toys have been designed specifically to help older kids to develop their critical thinking skills. In this blog post, we've compiled a list of the best educational toys for kids in 2022. So whether your child is just starting preschool or entering high school, there's sure to be a toy on our list that will interest them.
Best Educational Toys For Kids
Although playing a fun game with educational toys is a very good activity that can be done by kids. However, this doesn't mean that you should provide any type of toy for educational purposes. With the development of society and concepts, there are lots of toys nowadays with great function and features making them helpful in child's education. The following list would help you to determine the best educational toys for kids that are available at Amazon and they are: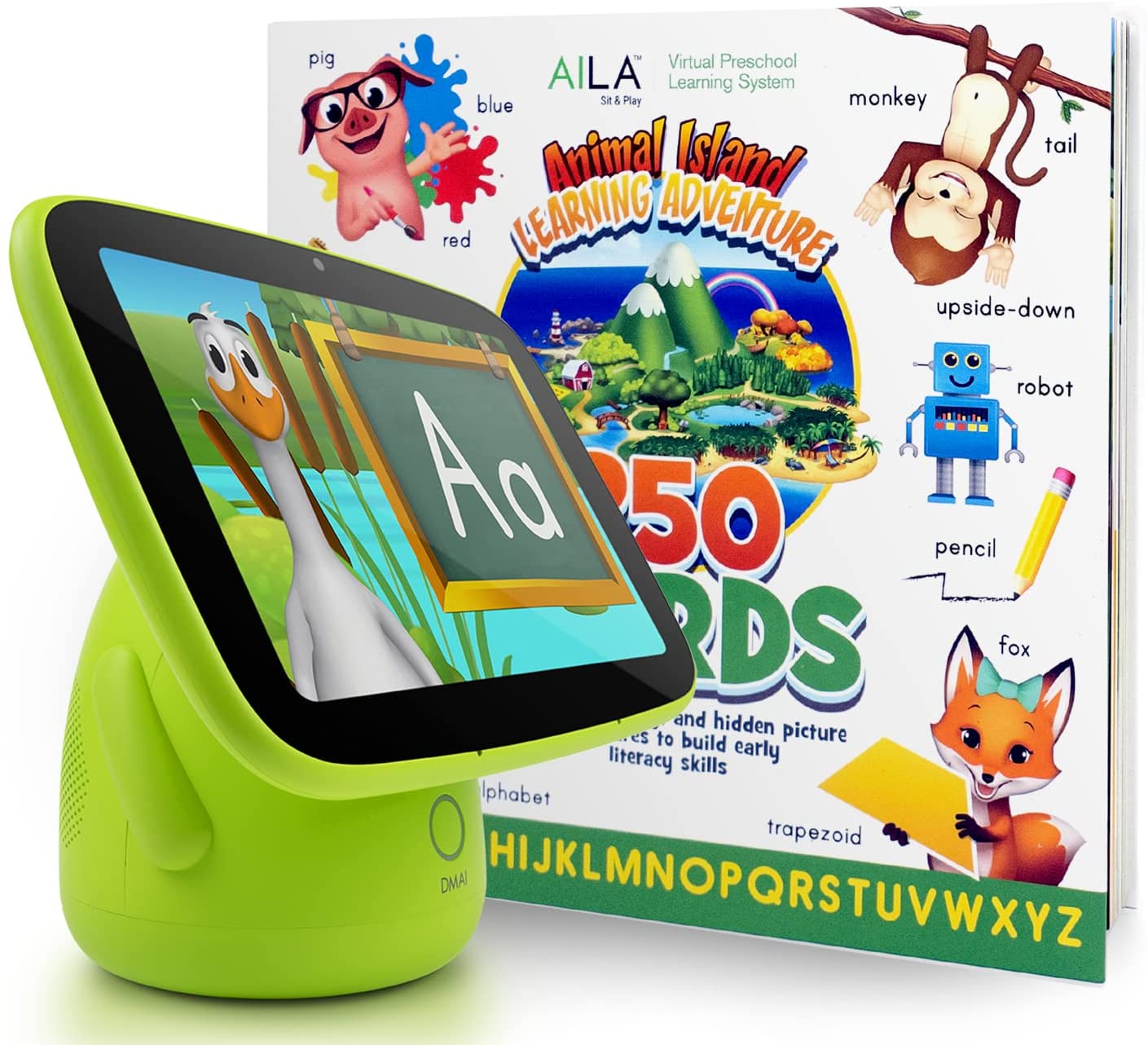 1. Animal Island Learning Toy
This interactive toy is developed with high-quality plastic so that it can be used for a long time. It consists of several items which are very good for kids to develop their mind. Kids can place the body parts in the right place and they'll know what sound the animal will make by placing its body parts correctly. AILA educational insights help younger kids to develop their logical thinking. For solo or group play these creative thinking toys would be perfect. As well as kids learn to interact with each other and develop their social skills.
Cost: $209.00
Features:
This educational toy is best for a preschool child.
Provide high-quality learning resources.
It helps to develop fine motor skills, cognitive development, early literacy, and emotional growth.
It has AILA Mobile apps that let parents manage their children.
---
2. Osmo genius educational learning iPad:
This toy is excellent for kids who are usually in touch with iPads. Osmo educational interactive toys games can be played on iPad and it has been designed specifically to make kids smart. This set consists of a device using which you can add different types of cards in it. Kids can use this device along with their iPad to play various types of games that require thinking and developing knowledge. There are lots of educational imaginative play games that can be played using this device which will help kids to become smarter than they already are.
Cost: $71.99
Features:
Available at a lower price
It has over 100+ puzzle designs to match screen-shape recognition.
Best for kids 6 and above years old.
It has real-time audio and visual feedback that helps children learn through experimentation.
---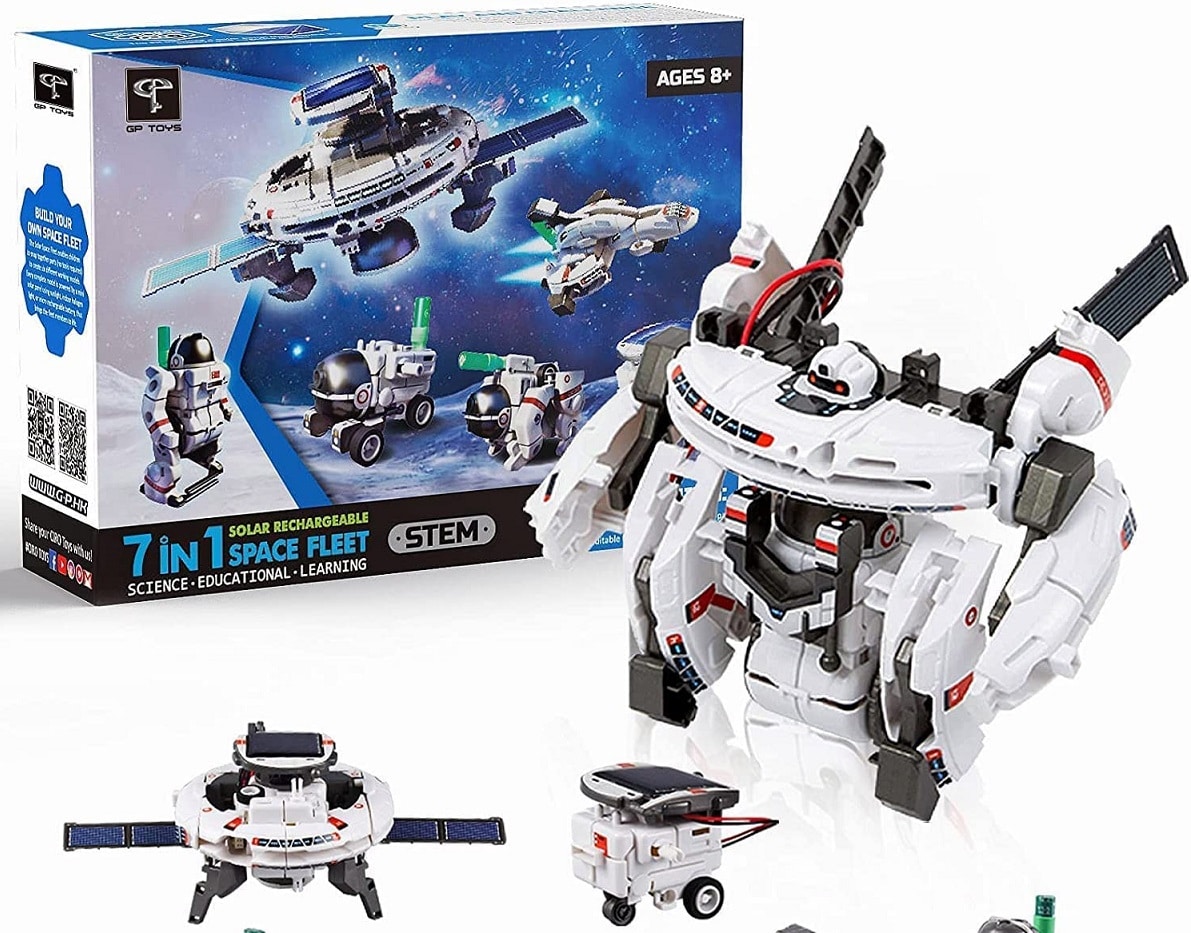 3. Solar Robot stem building kit:
The stem building kits are suitable educational toys for kids these days. This toy is a robot and kids build this robot using solar power. It has many pieces in it and the parts of this robot are very high-quality so that it can be used for a long time. These stem toys help kids to develop their STEM knowledge. For building, playing, the professional medical advice of real robots, this toy will be a great option. Kids can build different types of shapes and figures with these toys for educational purposes.
Cost: $18.99
Features:
It is made with premium quality harmless and non-toxic ABS Plastic.
It helps to increase your child stem skills
It is available in 6 different shapes
This kit is available with step-by-step instructions.
---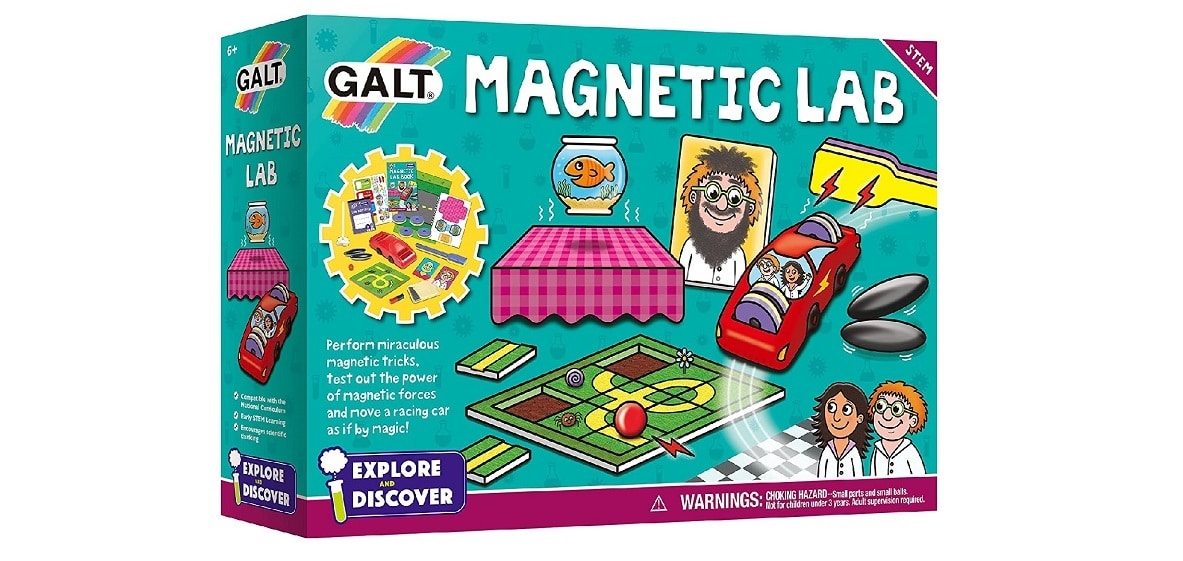 4. Galt magnetic science lab kit:
This is the favorite educational toys for kids because it consists of a lot of scientific and fun activities. Kids can discover the world of science by performing several experiments using this magnetic set. Galt educational toys include many accessories such as a measuring cup, dropper, magnet wand, and so on. Kids can use the included manual to learn about different types of experiments that they can perform using these accessories. These fun games for communication skills are perfect for kids to educate them in the best possible way.
Cost: $19.60
Features:
Encourages creativity STEM learning and scientific tool thinking in kids
The magnetic lab includes a 24-page full color and shape recognition.
This real scientific toy is great for ages 6 and above.
It's required adult supervision.
---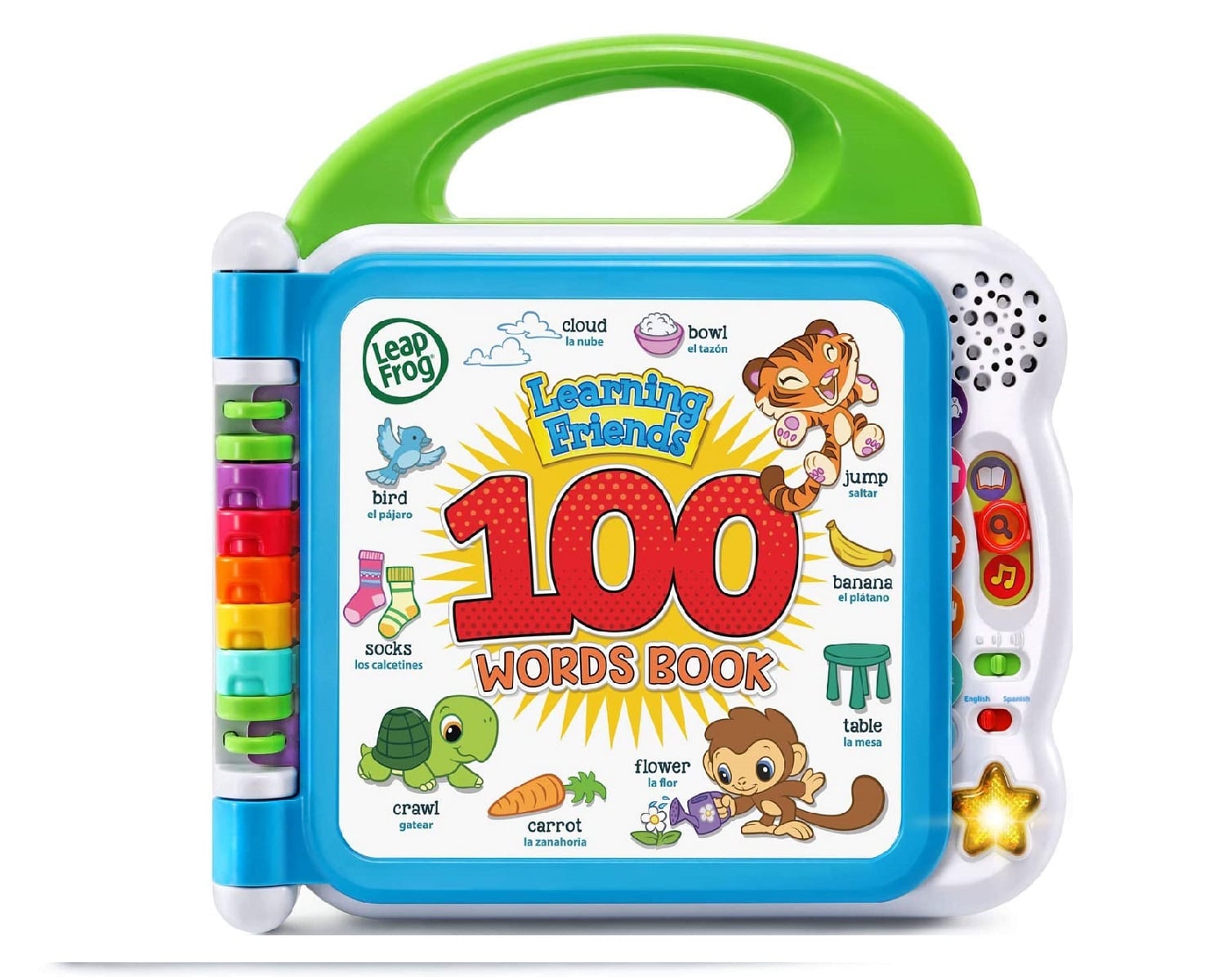 5. Leapfrog Learning Words book:
This book allows kids to have fun while learning new words. It has been designed for kids between the ages of 4-5 years old. This book can teach more than 100-page words through its different activities by using audio and visual methods which include the question, answer games, etc. Kids are required to follow instructions given in the book so they can learn the new words in a fun way. In addition, kids have to choose from different colors when they hear a word. This book is an interactive book that would help kids to learn many things without being bored.
Cost: $15.99
Features:
Recommended for kids between the age of 4 or above years old
100+ pages learning words.
Fun and interactive way to learn new words.
Kids can choose different colors when they hear a word.
---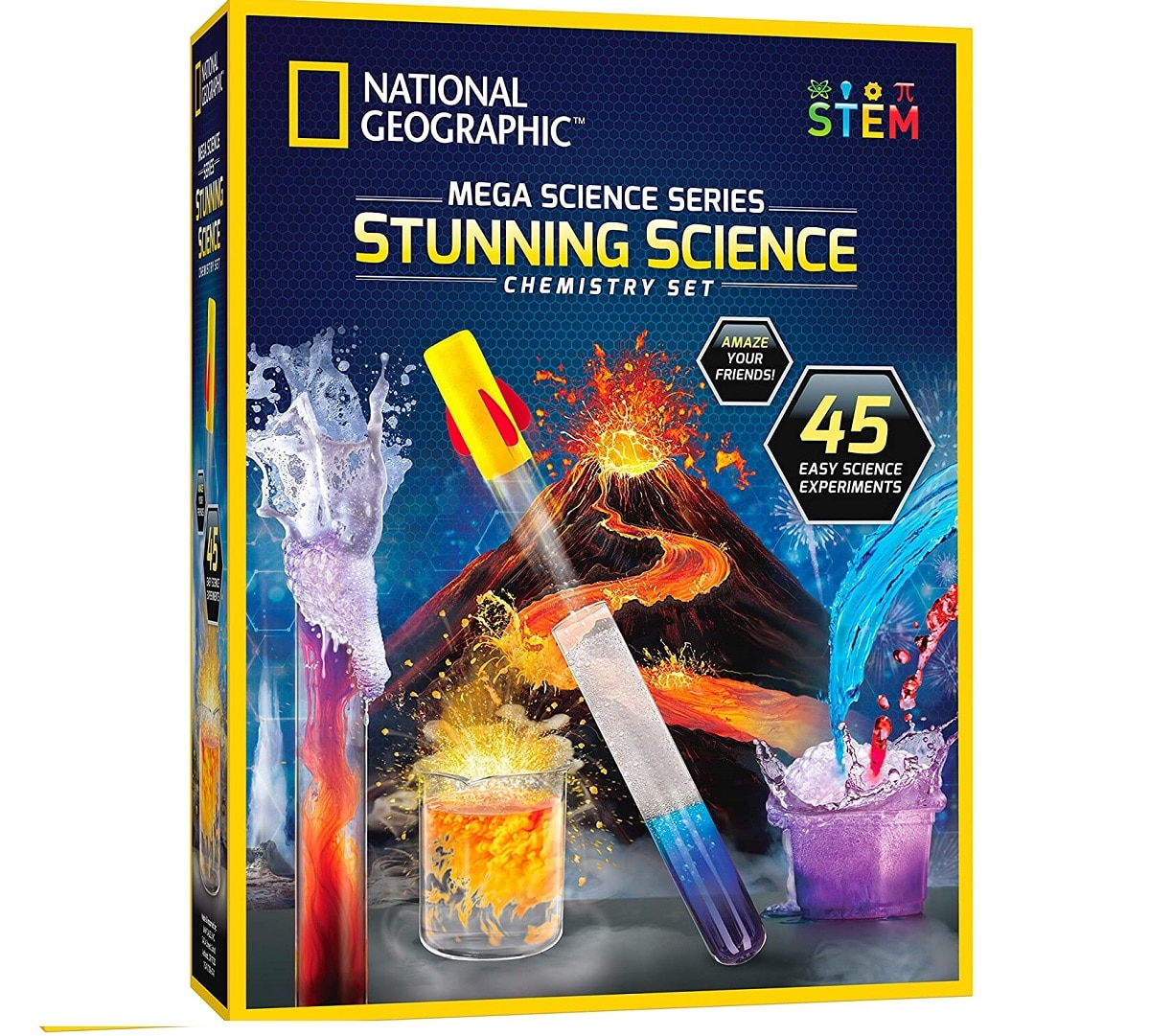 6. National-Geographic and Chemistry board game kit:
This board games teach geography on the surface of the USA. Kids are required to choose a card where it would give them different questions about geography depending on their age. In addition, the game has been designed to teach kids chemistry through its cards. It is perfect for kids between the ages of 7-18 years old who have an interest in learning these specific topics. If you going to buying educational toys like this then this game is the best gift for kids.
Cost: $34.99
Features:
Recommended for kids between the age of 7 and above years old
Teaches geography and chemistry.
Questions are asked depending on your kid's age.
Provides kid-friendly instructions.
---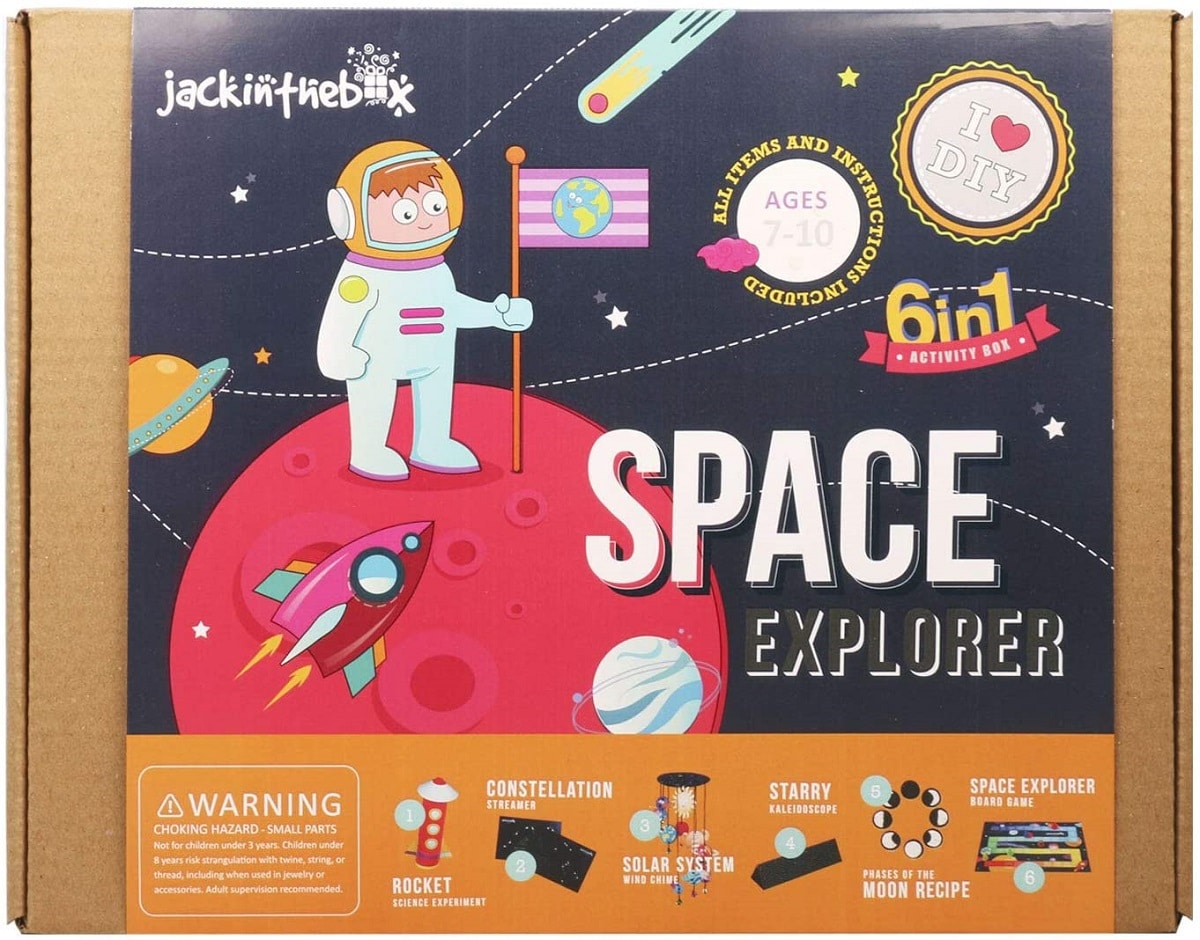 7. Jackinthebox space educational toy:
It is an educational toy that allows kids to explore the universe. They can learn about planets, gravity, moon phases, etc. Furthermore, the box includes a poster which shows all the information about space and money. Kids can explore their creativity with this toy because it has a simple design but it has more than 10 activities that they can try out. It also has some basic math concepts with a space theme. This open-ended play toy helps kids to develop their creativity and problem-solving skills while learning something new.
Cost: $22.09
Features:
Provide a great toy for stem learning resources
Help to develop fine motor skills
The whole family can have fun with it
Provide kids-friendly instructions
---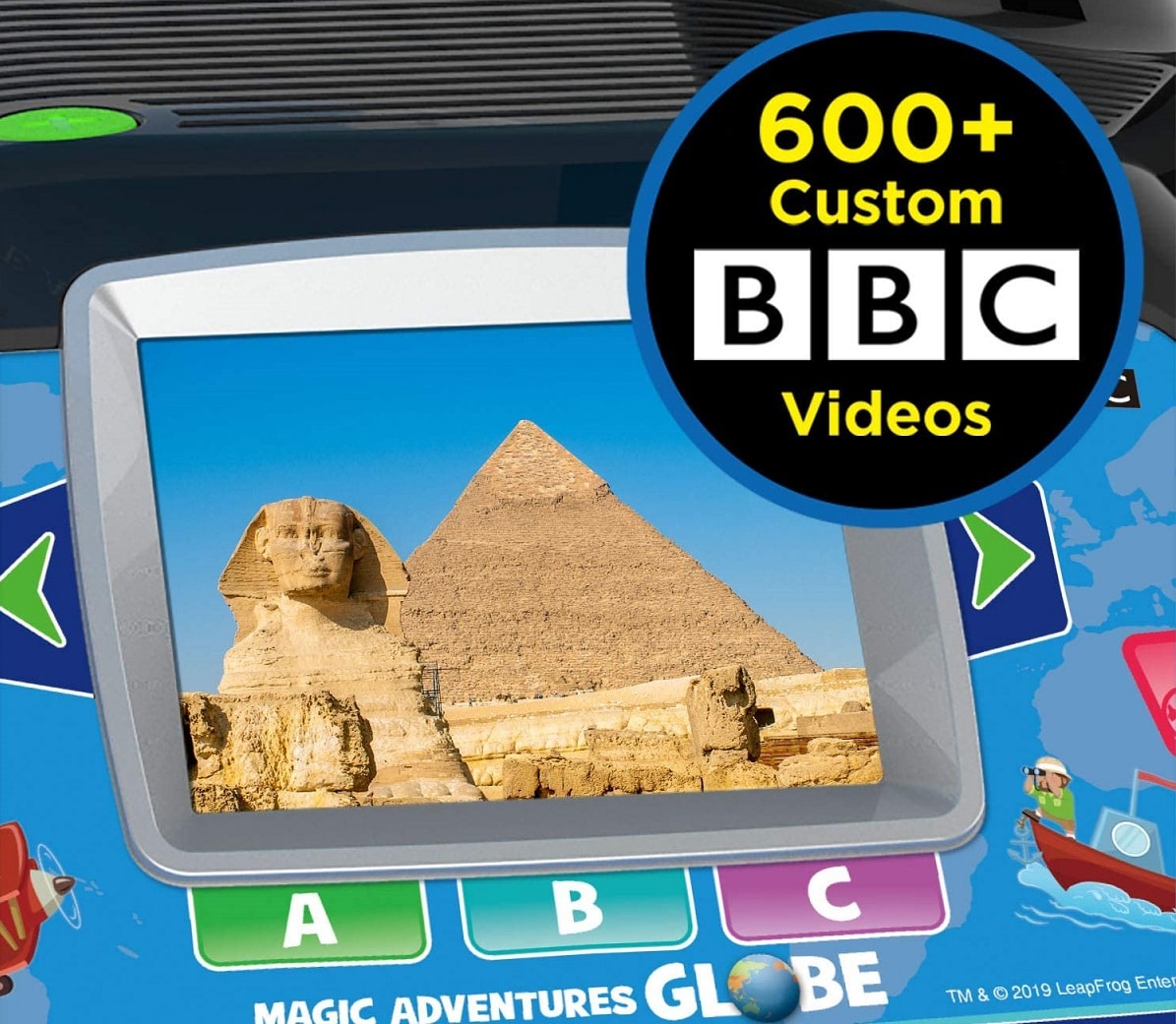 8. LeapFrog Magic adventures globe:
This globe has more than 35 exciting experiences for kids to try out. It helps them learn new words, geography trivia of different countries, national capitals, etc. Kids can also learn about the cultures of different continents through this globe because it has games that are related to cultural images of different countries. This toy is perfect for kids between the age group of 3 or above years old. They can also learn about different continents with this globe. Because it has different stories about the kids who live in those countries and it is accompanied by a map, making them understand more clearly.
Cost: $74.99
Features:
Helps to improve the creative thinking skills of your child
Perfect educational toys option for kids above 3 years
Increase your child reading skills
Best toys for having endless fun games
---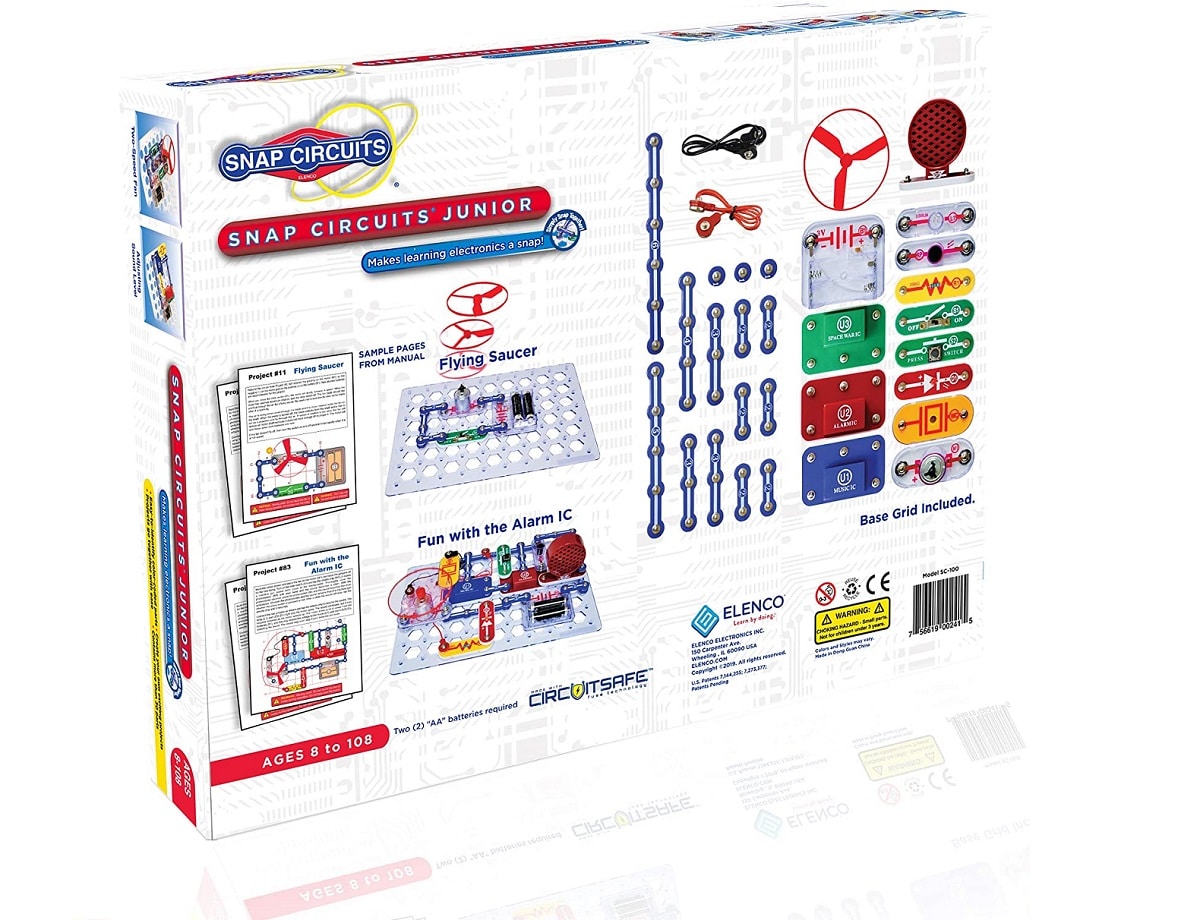 9. Elecno Snap-Circuits Educational toys:
It allows kids to learn basic electronics and circuits. It consists of more than 20 parts that they can experiment with. Kids have to follow the instructions given to create different electronic projects such as a siren, an alarm clock, etc. This set will help them to understand the concepts of electronics and allow them to become creative with their experiments. This toy is perfect for kids who are interested in learning about circuitry and gadgets.
Cost: $20.99
Features:
Provide best educational classic game toys
Good for increasing gross motor skills
Age-appropriate science experiments toys
These toys are perfect for older kids
---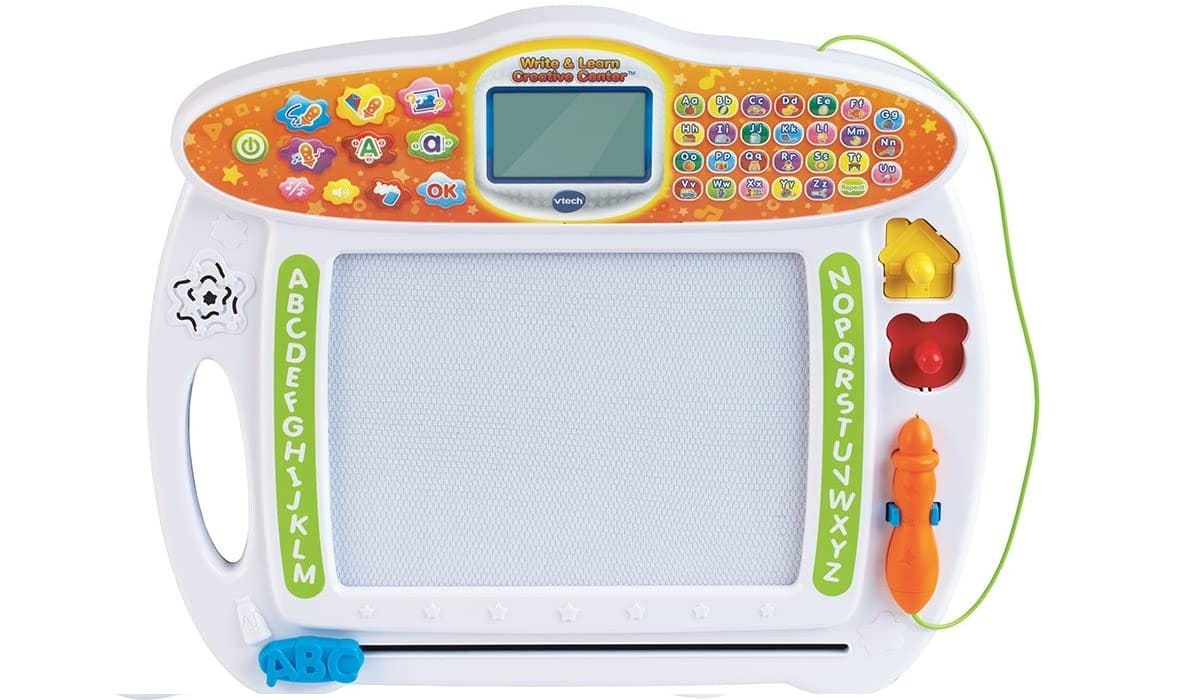 10. VTech learn and creative toy:
This toy is perfect for kids between the ages of 2 and above years old. This educational toy has different activities and colorful designs; hence, children will be excited to play with this toy. It has more than 70 activities that can help in improving their skills such as speaking, creativity, literacy, gross and fine motor skills, etc. In addition, this educational toy has a keyboard, mouse, etc. which will help in improving their dexterity skills. Besides these, the design of this toy is best for kids who are just learning how to use electronic gadgets because it is easy to understand and operate.
Cost: $18.96
Features:
Best for hand-eye coordination
Use of best food grade abs plastic
Helpful to increase your kid's cognitive skills.
Provide age-appropriate learning toys
---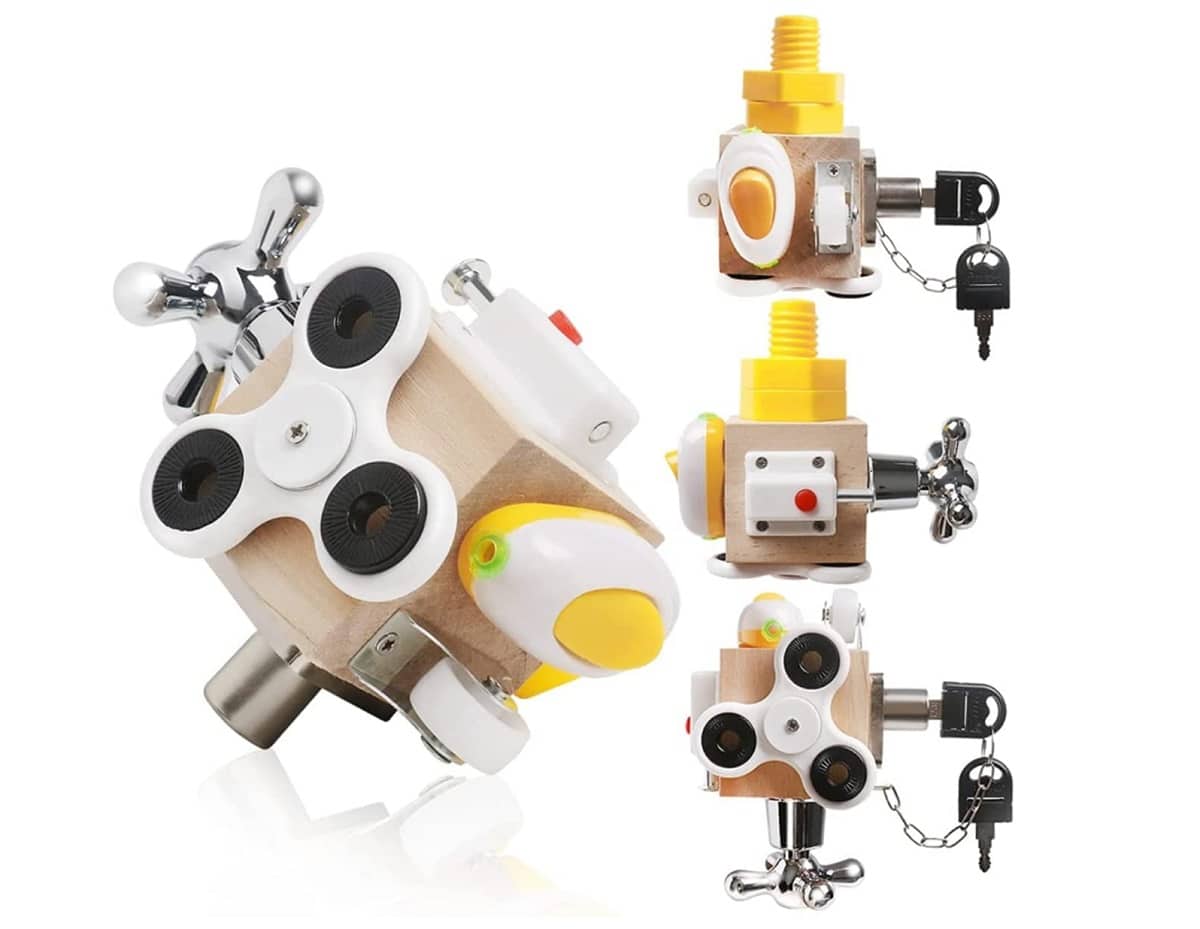 11. KEBEGE Busy Cube:
KEBEGE Busy Cube is made to develop your child's fine motor skills, cognitive thinking. It has 12 sides with funny farm animals or other children-friendly things that can help kids to enhance their recognition, matching skills, and hand-eye coordination. Even toddlers won't get bored with the Kebege busy cube because they will be stimulated to explore and learn. It is a great toy for children from 3 years old up. It can be used as a puzzle or simply play with it when you are driving in the car, riding in an airplane, eating at restaurants, waiting rooms, etc. This would be a best learning resources for your kids.
Cost: $17.90
Features:
Material: environmental protection ABS safe plastic, non-toxic, no harms to children.
Stimulate kid's logic thinking ability and improve emotional intelligence
Promote child development
Best for toddlers and preschool kids
---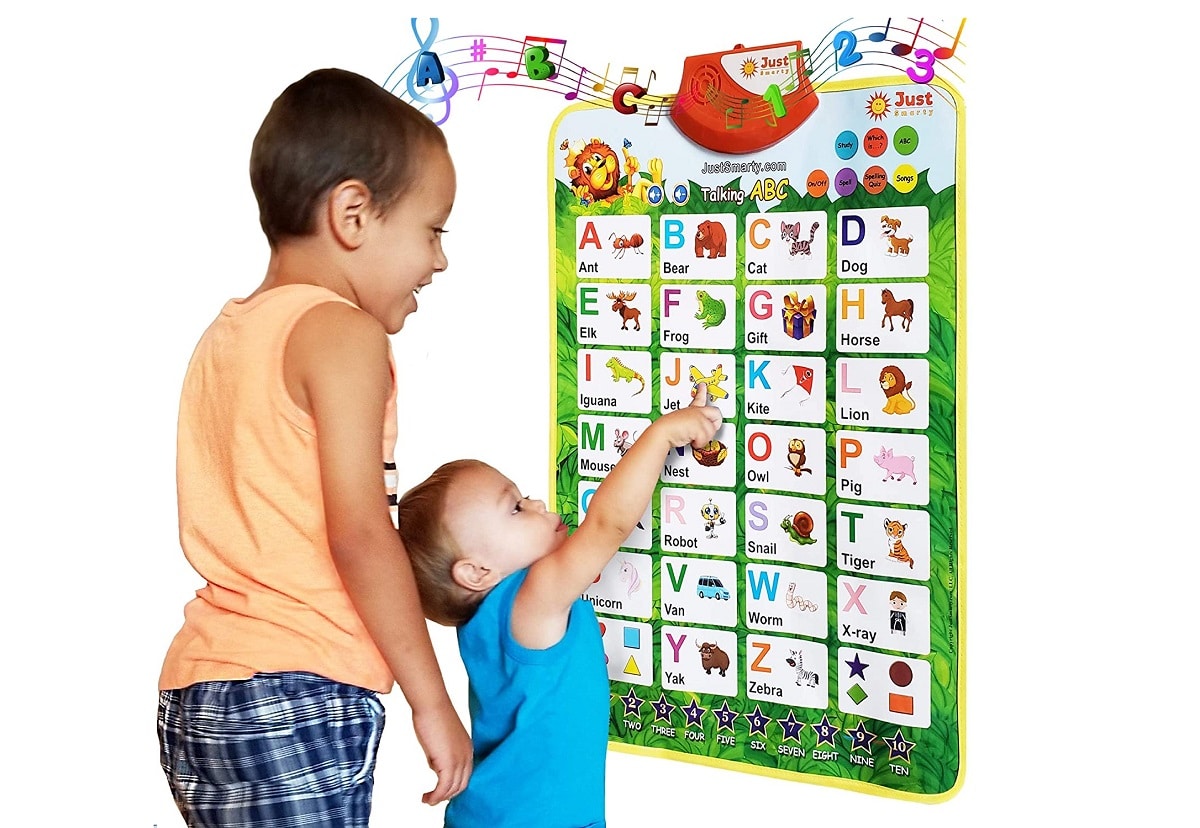 12. Alphabet Learning posters:
These alphabet learning posters are great decorations for the baby's room. They teach toddlers the alphabet, numbers, animals' names, and what they look like. Toddlers can learn to recognize these things by looking at the colorful pictures that are hanging on their walls. This learning poster for your child's room will help your child to learn new words, improve hand-eye coordination, recognition ability. Moreover, it is not difficult at all to learn new words from this poster. All you need to do is put some tape on the back of this poster and stick it on your child's room wall.
Cost: $23.99
Features:
This learning poster has colorful pictures
It helps children learn new words quickly.
Great decorations for the kids' room
Enhance kid's recognition, coordination abilities
---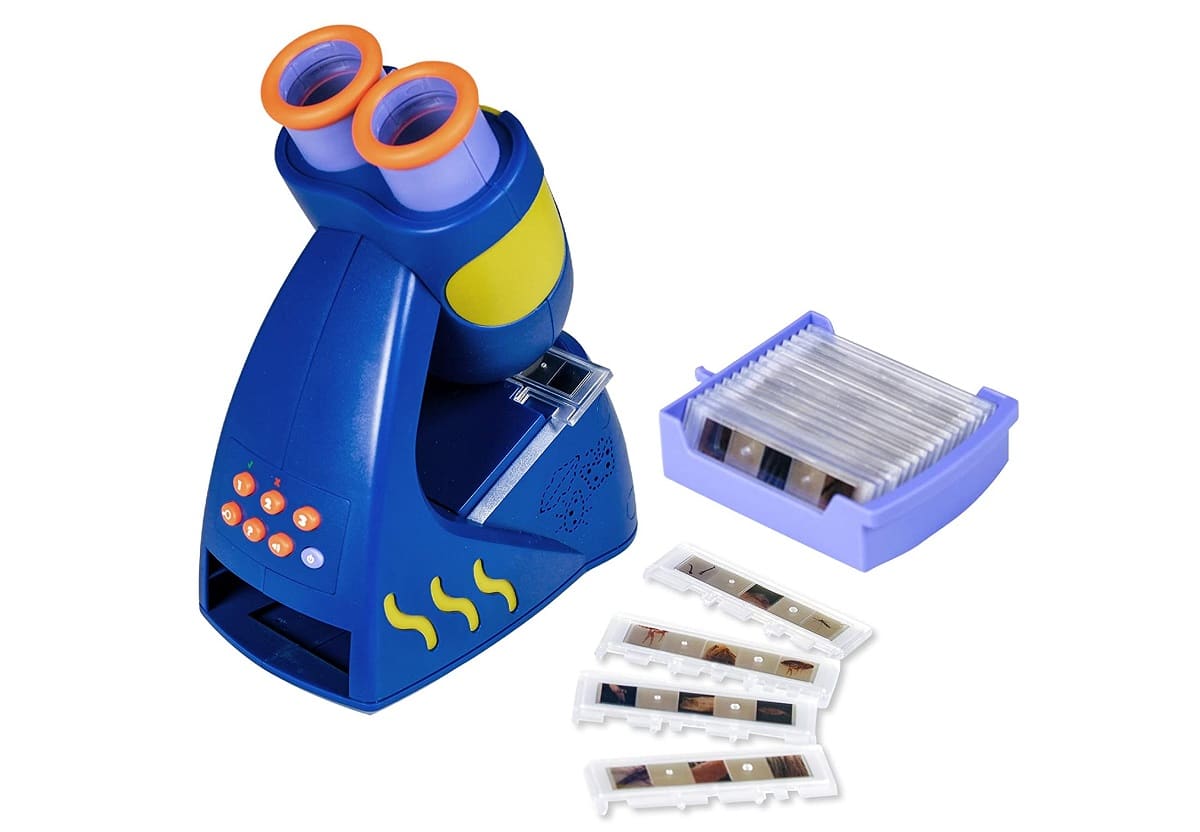 13. Educational Insights GeoSafari Talking Microscope:
This Educational Insights GeoSafari Talking Microscope is a great learning tool for young children. It helps your child to learn about small things such as insects and flowers, as well as rocks and minerals. For young children, it is very difficult to learn about rocks and minerals, but with this microscope, you can show them interesting things that they would not otherwise see. It also provides a great opportunity for parents and children to explore together and engage in some fun learning activities.
Cost: $24.95
Features:
It is a great learning tool for young children.
This microscope provides a great opportunity for parents and children to explore together.
Great way to encourage interest in science at an early age.
Promote their sense of curiosity
---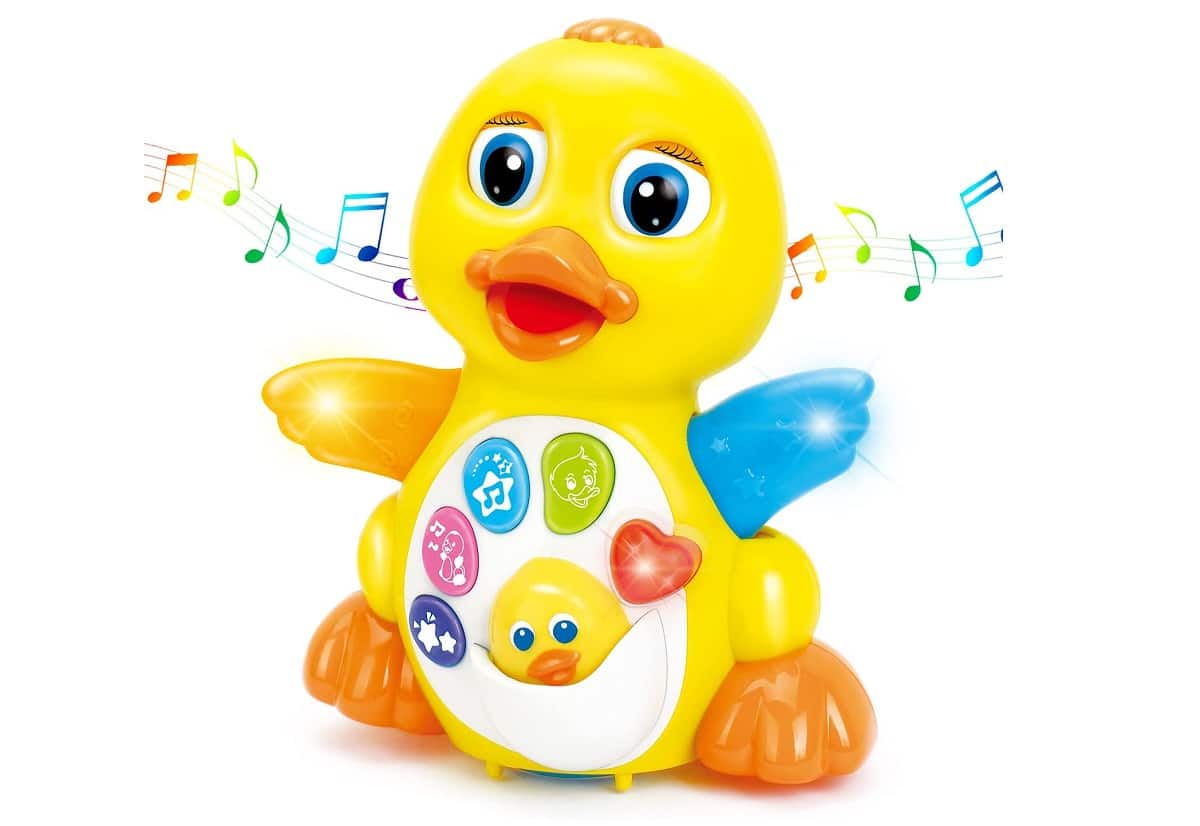 14. Dancing Duck Interactive toy:
The Dancing Duck interactive toy is a must-have for toddlers. If your child loves watching videos of cartoon characters or TV shows, then this dancing duck will be perfect for them. When the duck detects sound, it starts to dance and sing along with the music that is playing. Your kids can clap their hands or even shout at it and it will keep on dancing. Besides, it also interacts with your child by asking them to name different colors and shapes.
Cost: $17.99
Features:
Help to develop your child's various abilities.
Encourage your children to learn more about colors and shapes.
Great toys for entertaining your kids
It can switch between English and your tongue Language.
---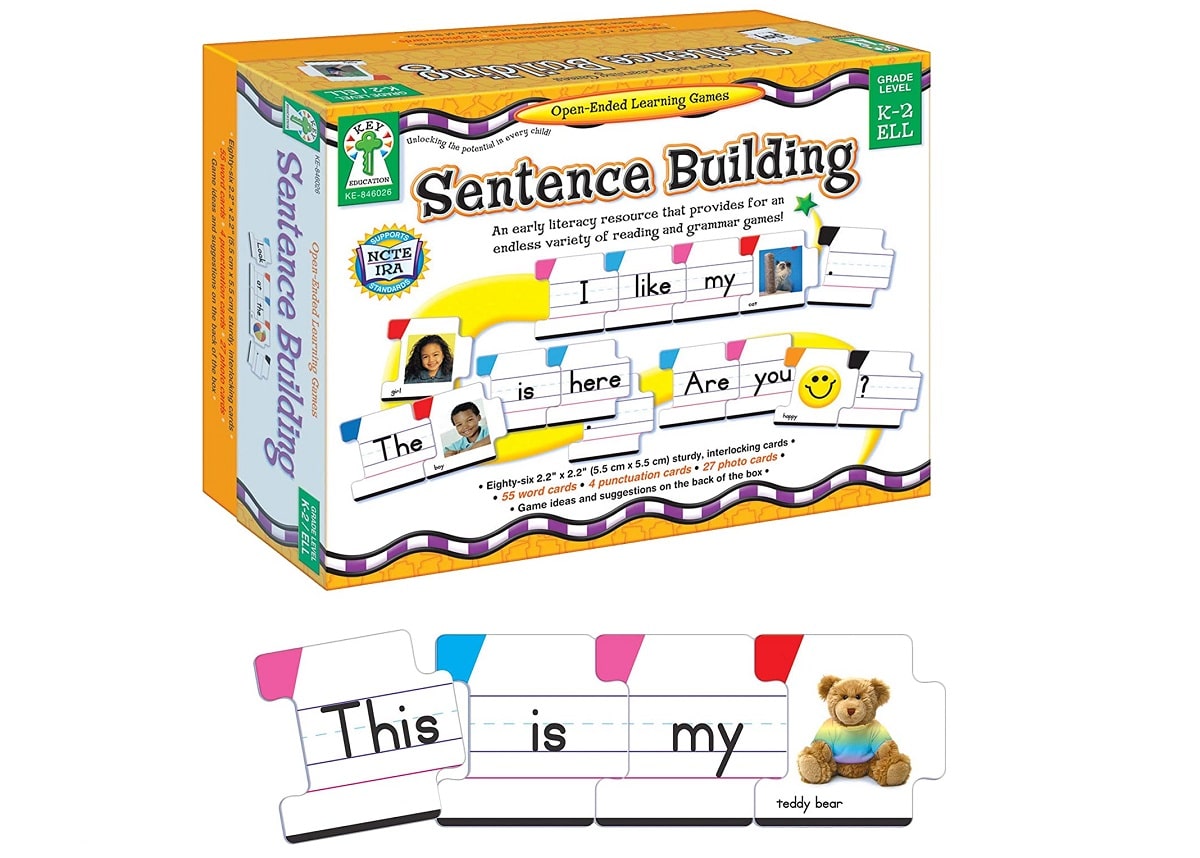 15. Sentence Building kits for kids:
As well as there are numerous benefits of playing with this sentence-building toy. The most important benefit is that these sorts of games-toys can help students to improve their communication skills. It will help your child when they are in school for forming better sentences, reading faster, and acquire new words. Furthermore, they will increase their imagination and creativity by playing with this toy.
Cost: $12.47
Features:
It helps in improving the speech of your child.
Develop your kid's imagination and creativity abilities.
Develop a good habit in children to try hard to speak clearly.
Promote reading and speech development in children.
The Bottom line
Therefore, it is never too early to start teaching kids the importance of education. Educational kids' toys are a great way to do so, it also teaches them social skills and teamwork. Furthermore, the educational toys keep the kids engaged in ways that you might not be able to imagine. The best educational toys for kids can make learning fun and help children develop skills that will be essential in their academic careers. These top-rated toys have been selected because they help children learn interestingly. So you can feel confident that your child is getting a great education while also having a blast. We hope the above article will help you understand the significance of educational toys for kids and teach your children in fun ways. If you have any queries, feel free to ask in the comments below.