A baby heartbeat soundwave is a way to put that sound on paper, creating a beautiful piece of art. Hearing your baby's heartbeat for the first time is something you will never forget. Whether it is for yourself, or a friend or family member, it is a one of a kind gift that will be forever cherished.
First, all you need is a recording of your baby's heartbeat. There are a few different ways you can do this. You can either get a recording from your doctor at your ultrasound visit, or record it yourself to voice memos or another recording function on your phone. Another option is to use a home fetal doppler or heartbeat monitor to find the heartbeat within the comfort of your own home. You can find a fetal doppler online for a pretty reasonable price.
Next, upload the heartbeat to our website. You can upload it by playing the heartbeat and recording it to our website thru the microphone of your computer or upload a file. If you are uploading a file, please make sure the file is one of our accepted file types.
customize your Baby Heartbeat Soundwave Art even further by selecting a color scheme
Once the baby's heartbeat soundwave art has been created, customize it even further by selecting a color scheme. Choose any colors you would like. It can be shades of pink or blue, or even match the nursery colors. You can be as creative as you want!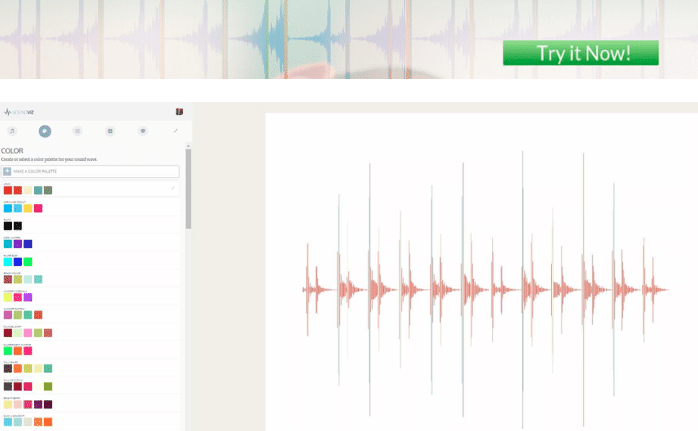 After you have perfected the colors and have the soundwave ready to go, go ahead and add a line of text to the piece. Some great ideas are the baby's name or date of birth.
Finally, all you have to do is figure out where you want to hang this sentimental unforgettable piece of art. You better print a few extra, everyone in your family is going to want one copy of your Baby Heartbeat Soundwave!