Being a mother of two boys, I used to be perpetually befuddled about what I should buy for my kids to keep them entertained and nurture their creativity. My favorite internet search was which are the best toys for toddlers & preschoolers? I scrolled through the internet, did my own little surveys at the toy shops but usually failed in selecting the right kind of toy for them. Mostly the box of the toy used to attract them more than the toy itself. Before picking up a toy my thoughts used to be "he is too young or old for this!", "there is no flashy light or sound why will he play with this?", "he is going to learn this in school anyway!", "he has no patience to play with this kind of toy!", "he is going to mishandle it!"
Unfortunately I was trying to discover thrilling play things to keep my children occupied. What I was looking for was toys to make them happy rather than understanding the significant impact of these learning tools in their mental and emotional growth. After 5 years of nurturing my two boys I have realized the importance of investment in the right kind of toys at the right age. Toddlers and preschoolers are at a crucial stage in their lives where they are learning and growing at an incredible rate.
Did you know?
Almost 80% of your baby's brain is formed by the age of 3 and it is twice as active as an adult
Children aged 2 to 4 years can add five new words to their vocabulary each day
They will start showing their preference for right or left hand by this age
Toddlers can start counting even before they can talk
It is essential for parents to understand how the combination of social, linguistic, emotional and physical toys can support the overall development of the toddlers and preschoolers. Here I am posting about the educational, age appropriate toys which can help in developing fine and gross motor skills of your child.
How many toys are too many?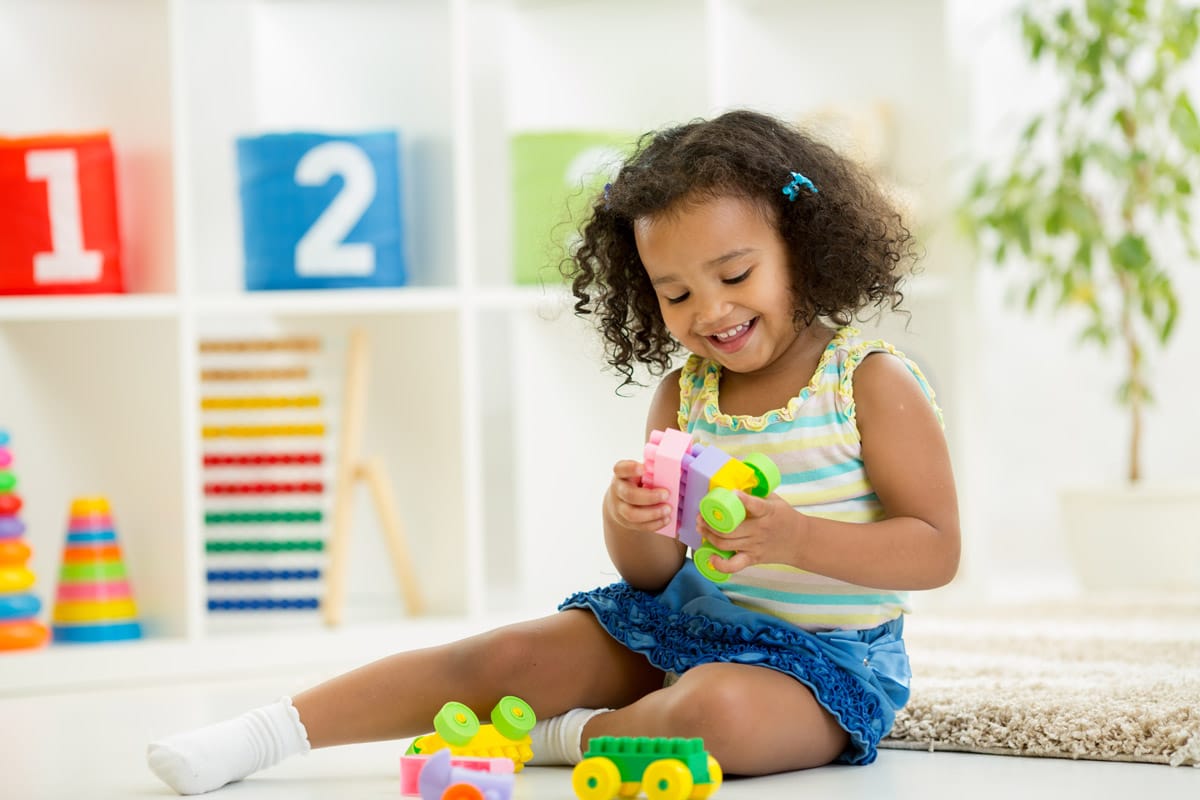 Fewer toys can add up to more joy!
Ideally, your kid will have more than enough toys and there will be plenty of playing options for them. But too many toys can stifle their creativity and make it difficult for them to learn how to entertain themselves. Providing your child every new toy available in the market can actually hamper their mental growth. Showering a lot of playing things as part of your love can turn out to be a roadblock for the baby's attention and learning ability.
Did you know?
Too many toys can curb child's creativity & focus
Too many toys will not let her value things received
Too many toys will make her possessive and selfish
Not buying Age Recommended toys can restrain her learning
Toy shopping for toddlers and preschoolers can be overwhelming, but if you keep these things in mind it can be a fun and rewarding experience for both you and your child. As a responsible parent you need to make wise purchases. Do not buy too many toys as some of them can actually deny the child to use his imagination.
Below I have mentioned how different toys will cater different needs of your child and why age recommendation written on the box conveys you an important message. I consistently promote the idea of making family time as a learning time for your little ones. Rather than making your child hop from one activity class to another to keep them engaged, make them learn through playing at home by using these interesting educational toys.
Best Toys for Toddlers & Preschoolers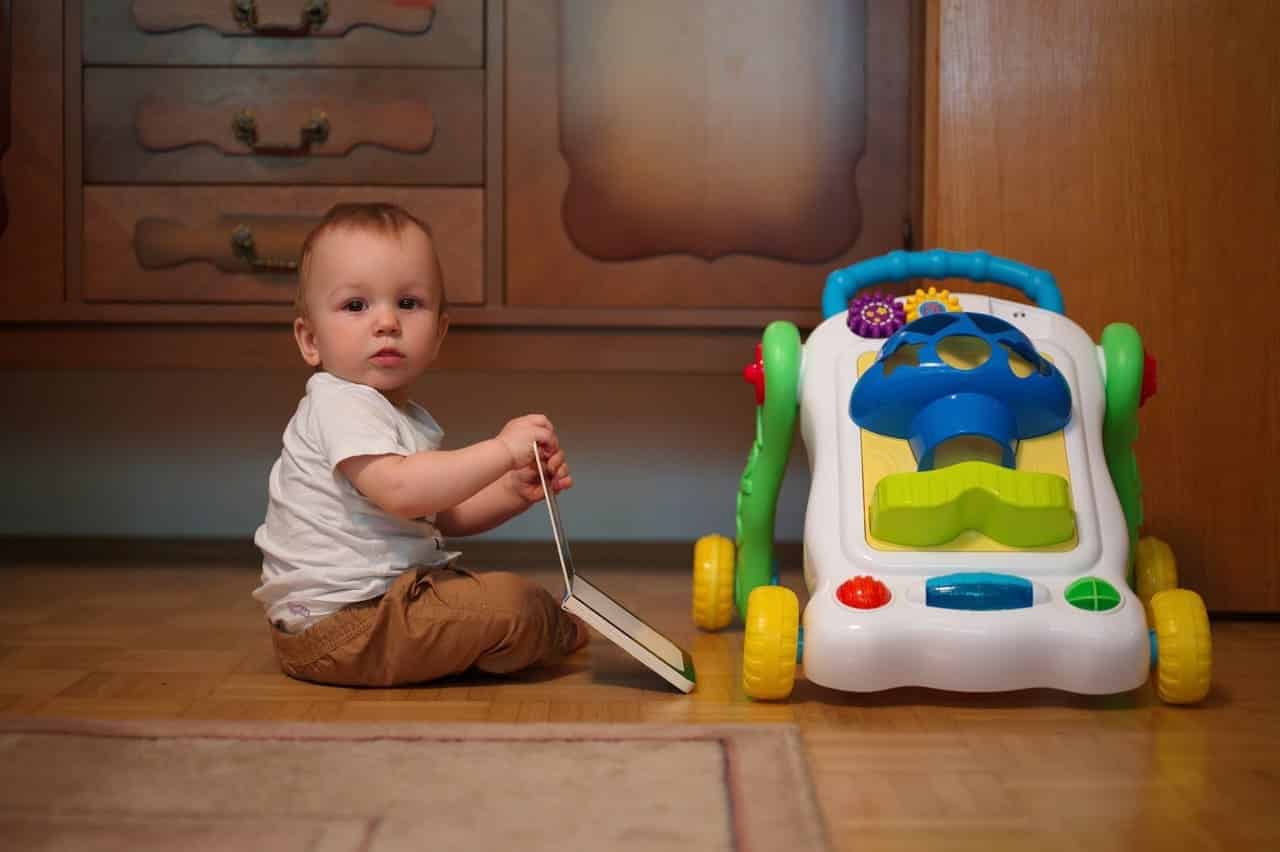 Right Toys at the Right Age
Welcome mommies and daddies, your little one has achieved one more benchmark! Your tiny little baby has now entered toddlerhood and eventually the stage of a preschooler. She is more independent, she can retell those bedtime stories, recite you her favorite rhymes, count till 20, recognize familiar colors, understand the time of the day better and above all she will shoot many questions to you. So did she make you wonder why the sky is blue and clouds are white?
Children at this stage are inquisitive about things around them and want to explore. You as a parent are their search engine. You will find your child fantasizing and pretending more often. When it comes to picking out toys for toddlers and preschoolers, there are a few things you should keep in mind in order to ensure that they are getting the most out of their play. Here I will be suggesting you activity based learning toys for these curious little Einstein's.
Building Blocks: This classic toy will always rank number one on our list. From toddlers to preschoolers building blocks have turned out to be a powerful learning tool. The simpler they look, the more versatile they are. These multi-color pocket friendly learning blocks come in a box of 50 pieces to a bag of more than a hundred with different kinds of varieties. Some are with wheels to inspire kids to make a vehicle, others are decorated with alphabets or numbers and some are with windows to help them construct a house.
The purpose of these blocks is just not to develop engineering skills of your child in fact they act as a foundation of their childhood.
Recognition of colors, patterns, symmetry while stacking up blocks
Counting block acts as a fun method to introduce them to quantity
Saving their wobbly building from falling adds to child's interpretation of constructing the right structure
It improves their spatial reasoning and enhance their math skills
Blocks are a great way to teach them problem-solving while constructing a house or vehicle
It helps in enhancing the logical thinking ability of the kid
When played in a group it offers opportunity to children to understand the coordination
They learn sharing, turn taking, structure learning while building something creatively
Blocks offer a wide variety of pretend play which kids enjoy the most. They can try to build their dollhouse, school, garden, and vehicle anything which has had a lasting impression on them. Below you can find our top recommended favorite blocks.
Mega Bloks Big Building Bag
Funskool Giggle wooden cubes
Toyzone Giant Kids Building Blocks
Toyshine Wooden Building Blocks
Toyshine My Happy House Building Blocks
FunBlast digital Block Train with wheels
Jig-Saw Puzzle Games: I find many parents complaining about the attention span of their kids. Young children are usually hyperactive. Sitting in one place and trying to focus on a thing for a long time is difficult for them. Here we are talking about concentration issues. Did you know the concentration span of toddlers & preschoolers is from 6 to 20 minutes?
Puzzles are the perfect way to teach how to pay attention to one thing till it's not completed
Puzzles create curiousness among the child to see the final outcome after solving
This learning tool will be only helpful when we will pick up age appropriate puzzle games
If it's too tough or above their age group it might invite impatience and make them frustrated
15 to 25 pieces of jigsaw puzzles will be good enough for preschoolers
Puzzles are also challenging as it helps children to find the best fit
Below you can find our top recommended favorite jigsaw puzzles.
Fisher Price Shapes & Colors or Sizes Jigsaw Puzzles
The book Tree JigSaw Puzzles
Ratna's 4 in 1 Jigsaw Puzzle
Melissa & Doug Chunky Puzzle (Farm, Pets, Vehicle, Safari)
Play Poco Alphabet Jig Saw Puzzle
Sorting and Stacking Toys: Seemingly simple yet one of the most essential, stocking and stacking toys helps in early physical and mental learning development of children. Perfectly sized for toddlers' tiny hands, stacking and sorting the multicolor toys have always attracted the attention of toddlers. These toys come in a variety of wooden or plastic materials and help children in combining numbers, colors and shapes.
It develops fine motor skills and help in coordinating muscles of the hands
It improves hand and eye coordination & spatial perception
Children learn about shape, image, pattern, size, number
This multitasking activity also teach them the art of balancing and sequence
Stacking toys according to their size helps in cognitive development
It also teaches them the concept of color matching, top bottom, bigger smaller and missing link
Below you can find our top recommended favorite sorting & stacking toys.
Toyshine wooden geometrical shape sorter
The Book Tree Stacking Cubes
Fisher Price Stacking & sorting toys
Hamely's wooden shape sorter
Giggles Stack & Nest toys
Babyhug Rainbow Nesting & Stacking Toys
Pretend Play Sets: They say playing is a work of childhood. Pretend play encourages children to observe their surroundings keenly. Role plays help children work through their problems or anxiety. Miniature cooking or doctor sets inspire kids to recreate the kitchen activities or doctor visits and showcase their observational skills. When they reenact a story while organizing their play, these preschoolers get an experience of 'walking in someone else's shoes'. Preschoolers will surprise us by repeating sentences they heard or actions they witnessed. This activity helps in developing the frontal lobe, a part of the brain that regulates behavior and emotions.
It improves memory and sparks their imagination
They learn to practice life skills & social skills
It helps in creative thinking & problem-solving
Children start practicing compassion & empathy
Pretend plays encourages independence among children
Engaging in fantasy play with your child is truly fun. Below you can find our top recommended favorite pretend play toys.
Melisa & Dough Food Pretend Play Sets
Shumee Wooden Cooking Sets
Kingdom of Play Doctor Set
Eduspark Dentist & Doctor Set
Disney Tent House
Top Bright Pretend Play Sets
What makes a good toy?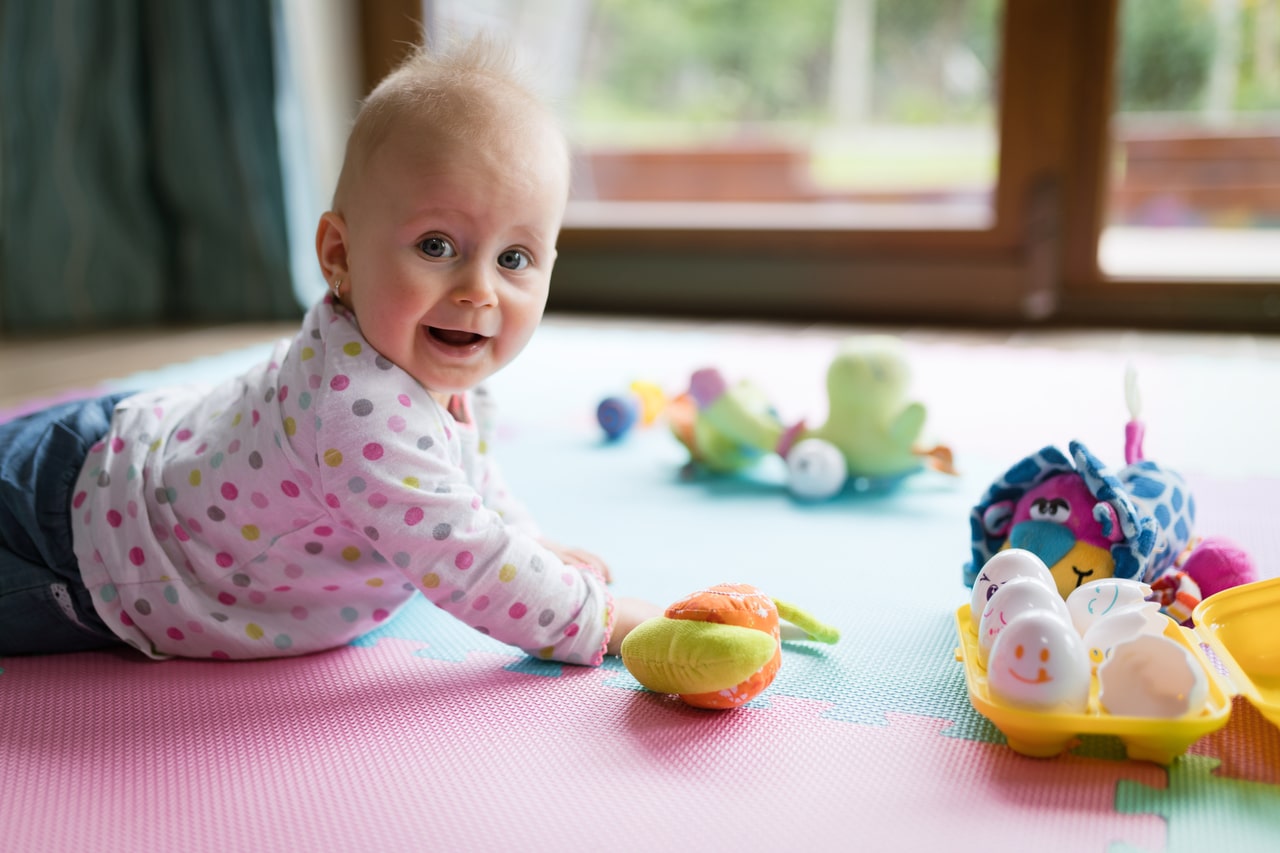 Safe Toys Buying Tips
Playing occupies a significant amount of time in a child's life. Parents come across some overwhelming choices, attractive packaging and amazing offers that might tempt you to pick a lot of toys instantly but don't forget to turn around and read the materials used and warnings mentioned.
Read the safety warning behind the packaging
Avoid buying toys that are too loud or illuminate too much light
Avoid toys with wires or strings, they can strangulate any of her body part
Electric toys should be UL approved
Make sure your child cannot remove the battery of any toy
Check for removable small parts that are easy to swallow for kids
Avoid buying toys which have pointy or sharp edges
Don't invest in too tiny or too big toys
The material used in your baby's toys should be equally important for you before you invest in it. Child-friendly toys always meet the rigorous & latest safety standards as mentioned below.
Prefer cotton, uncoated wooden or wool toys
Plastic toys must be made of 100% non-toxic material
Toys should be phthalate free, BPA –free, PVC free
Painted toys must use lead free paint
Stuff toys must be washable
Fabric toys should carry warning "flame resistant"
Make sure the toys you are purchasing for your little one are safe and age appropriate. Don't hesitate contacting your friends, calling your pediatrician and checking other parents' reviews before you invest in a play equipment. Remember you are not just buying a toy; you are buying your child's best friend with whom she is going to spend hours to develop her learning abilities.
Fuel Your Child's Imagination- Invest in Good Toys