Only a few people look forward to growing old. Because aside from having a frail and sickly body, it can often be lonely and depressing. You don't want to wake up one day with most of your friends and even your life partner passed on. You don't want to entertain this scary thought, but you should know you don't have to endure old age alone and sad.
As people age, maintaining relationships and socializing can become increasingly difficult. But staying connected with others is essential for one's health and well-being. The good news is that assisted living facilities offer a supportive environment where seniors can form new relationships, participate in activities like showcased arts from the center, join clubs, and access care as needed.
This post will explore how assisted living can help seniors socialize more and improve their overall quality of life. It will also discuss how assisted living facilities make it easier for seniors to stay connected and engaged with the world around them, so read on.
The Opportunity To Live In A Community Of Peers
When you decide to stay in an assisted living facility, you will be with other seniors in similar stages of life, making it easier to find common ground and form connections. It can be especially beneficial for those who have recently lost a spouse or relocated to be closer to family. Being part of a community of peers can help seniors feel less lonely and isolated and give them a sense of belonging.
Additionally, living near others can make it easier to form new relationships and engage in activities, helping to improve overall health and well-being. You might even develop many friends and even find new love here. It's never too late for that, anyway.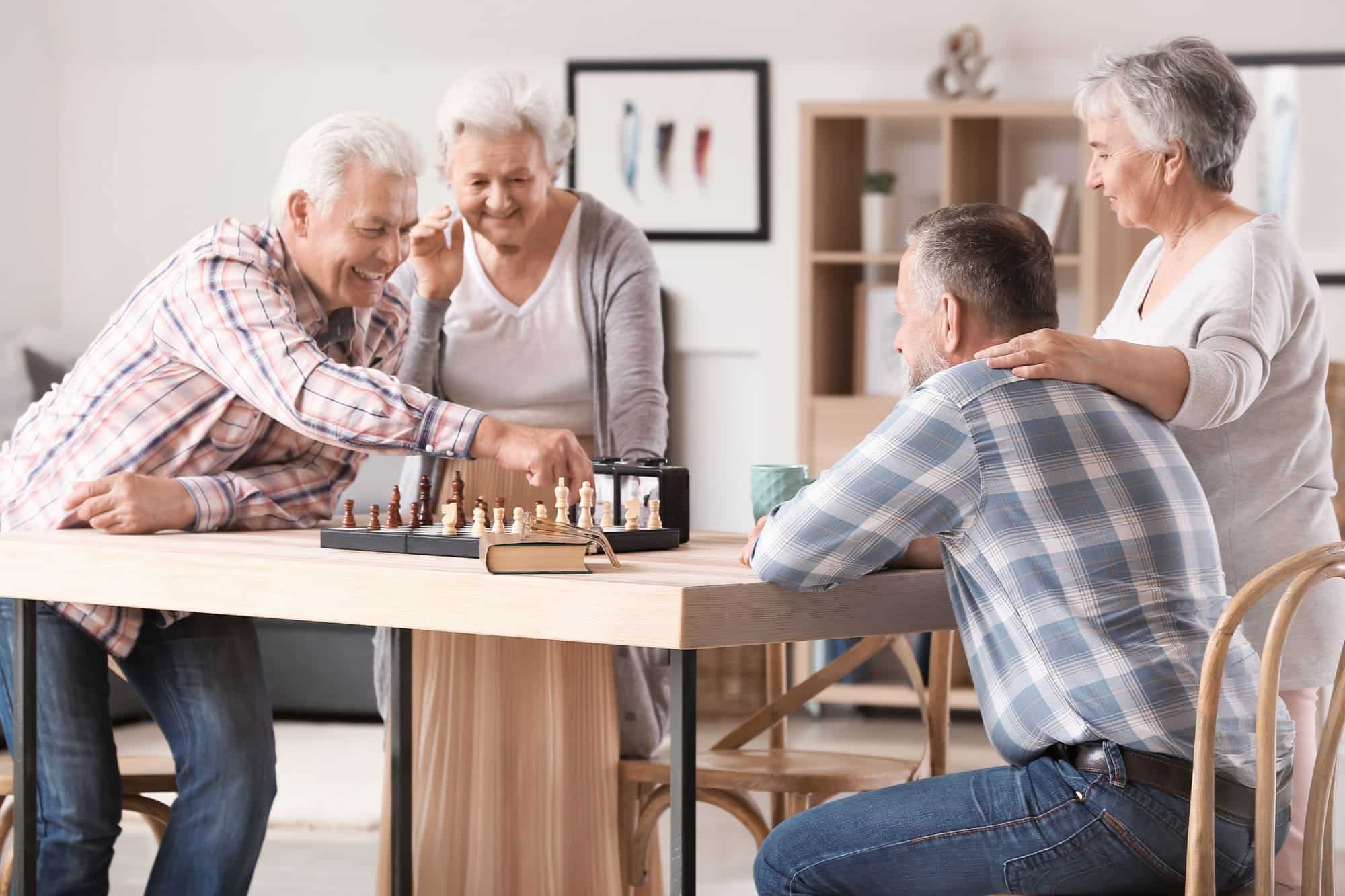 The Facility Offers A Variety Of Activities And Events
Living in an assisted facility can be fun, and the days won't be long. Many activities include games, outings, exercise classes, and organized trips. These activities provide opportunities for residents to engage with one another and form bonds in a supportive and enjoyable setting.
Whether residents want to try something new or spend time with friends, there is something for everyone in an assisted living community. Participating in activities and events can also help seniors stay physically active, mentally stimulated, and emotionally engaged, all of which are important for overall health and well-being.
Furthermore, these activities and events can provide a sense of purpose and fulfillment, as residents can engage with others, pursue their interests, make meaningful connections, laugh, and have fun.
Opportunities For Residents To Participate In Clubs And Groups
Residents can participate in activities they enjoy, whether a book club, a gardening club, or a movie club, further expanding their social circle. Joining clubs and groups can provide a sense of community and help residents connect with others who share similar interests.
Clubs and groups can also offer opportunities for residents to take on leadership roles, just like when they were at the height of their careers, volunteer in meaningful endeavors, and positively impact their community. Seniors have something to look forward to daily, giving them another reason to wake up with a smile. They can stay active, engaged, and connected, essential for their mental health and well-being.
Offers A Solution For Seniors With Mobility Concerns
Attending important family affairs, visiting friends, and running errands will be fine. The facility has access to transportation services, so seniors won't have to worry about driving or navigating public transportation. It helps seniors stay connected with others and gives them greater independence and freedom, allowing them to lead more active and fulfilling lives.
Furthermore, many assisted living facilities to offer services and amenities, such as on-site medical care and 24-hour support, providing peace of mind for residents and their families. These features ease the concerns of seniors who may otherwise struggle with mobility, allowing them to stay connected, manage their health, and engage with their community.
The Opportunity To Stay Connected Through Technology
About 60% of the world is on social media, and seniors are not an exemption. It's their opportunity to rekindle lost connections with friends from far away. With the increasing use of technology, such as smartphones and tablet devices, assisted living facilities are using technology to bridge the gap between residents and their loved ones and connect residents with the wider world.
Many facilities now offer computer labs, Wi-Fi, and even individual devices, allowing residents to stay in touch with family and friends through video calls and other forms of digital communication.
Technology can also enhance the resident experience with virtual tours, online activities, and entertainment. It can help residents stay connected, engaged, and entertained, even when they cannot leave their room or facility.
It can also enhance their cognitive function, which is crucial at this stage in their life. By utilizing technology, assisted living facilities provide seniors with new and innovative ways to stay connected and improve their overall quality of life.
Conclusion
Assisted living facilities are crucial in helping seniors stay socially connected and engaged. Whether living in a community of peers, participating in activities and events, joining clubs and groups, or utilizing technology, assisted living facilities provide seniors with the tools they need to maintain relationships and improve their overall quality of life.
With a focus on community and a commitment to supporting seniors, assisted living facilities are helping them thrive socially and emotionally. So, if you or a loved one is looking for a supportive and engaging environment, consider the many benefits of assisted living, and take the first step towards a happier, more socially-connected old age.